As travel experts here at Oyster.com, we keep our eye on what's trending in travel, so we're constantly updating -- and adding to -- our coverage of destinations around the world. We keep a very close watch on the destinations that are particularly hot right now so you don't miss out on any amazing vacations. So here we bring you 10 exotic destinations that are getting a lot of buzz in the travel world right now -- and on Oyster.com in particular, because they are brand-new to our site. Which destination do you want to visit first?!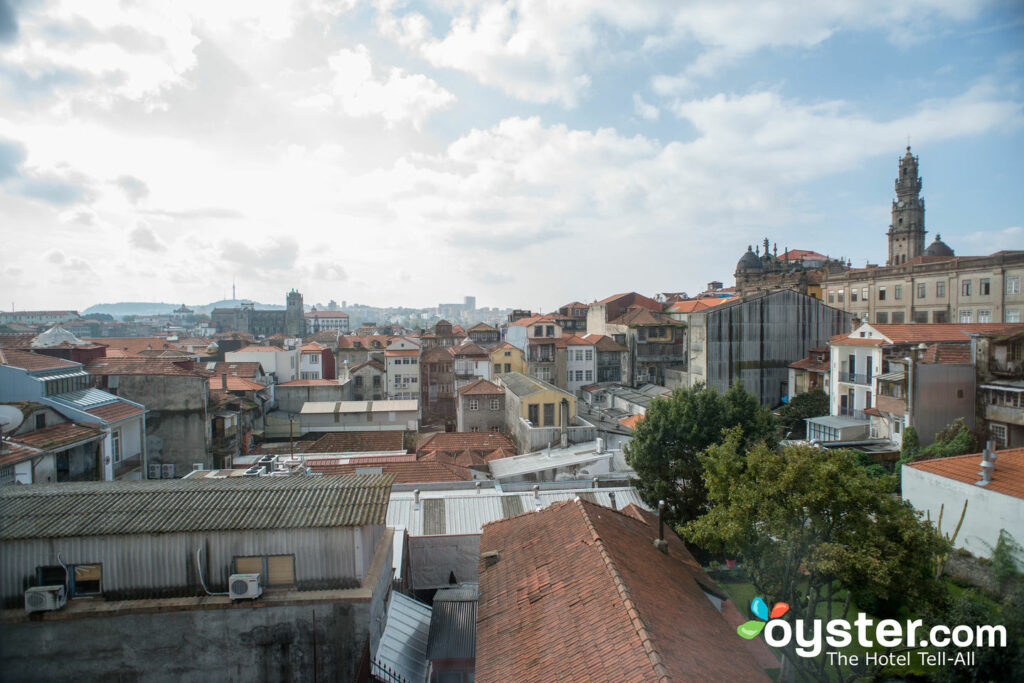 Porto is smaller than Lisbon, and is often overlooked by foreign tourists in favor of the capital. However, this bustling city is certainly worth a visit — if just for the scenery alone; set along the coast, Porto beautiful old town overlooks the river and features beautifully maintained structures, such as Sao Francisco Church, built in the 14th century. Visitors would also be remiss not to seek out some port wine, named after the city, or stop through downtown local hubs, like the Mercado do Bolhão.
Where to Stay: Opened in 1880, Grande Hotel Do Porto is a 19th-century hotel with a rich past hosting notable guests. The mid-range property sits on busy Rua de Santa Catarina, near plenty of restaurants and shops, and a 15-minute walk from old town's Ribeira Square.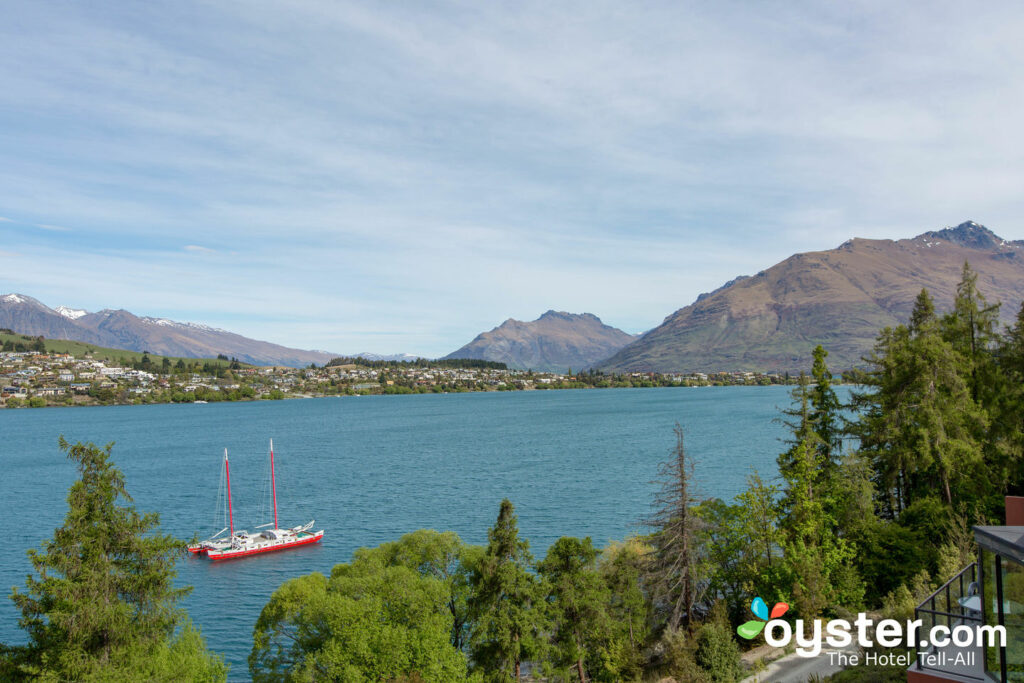 This New Zealand town is a bit of everything; with stunning mountains and sitting on a beautiful lake, it's a nature enthusiast's dream. Many come to Queenstown to hike, sky dive, and cycle. But Queenstown is also known for its lively nightlife, and other more leisurely activities include golfing, touring vineyards, spa-hopping, and dining at gourmet restaurants that specialize in both seafood and gamier fare.
Where to Stay: There are 60 hotel rooms and 90 apartments at The Rees Hotel, an upscale lakefront property on the shores of Lake Wakatipu. Most rooms have spectacular water views and all have handsome hand-crafted wooden furniture, private balconies, and living areas.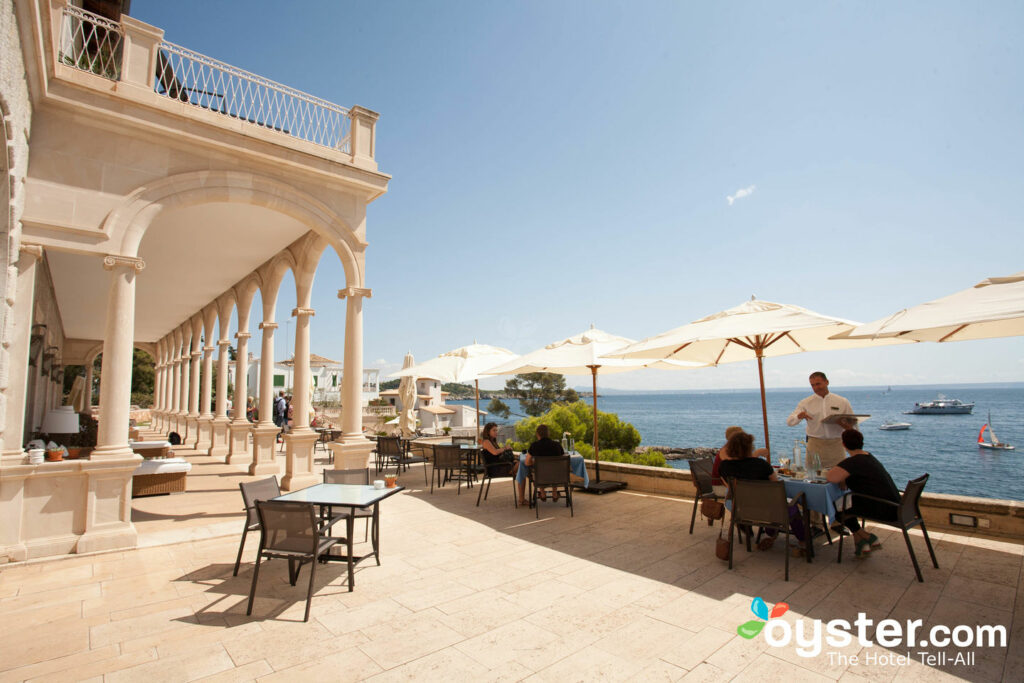 The largest Balearic Island in the Mediterranean, Majorca has long been a beloved destination among Europeans — but these days, American travelers have been adding the beautiful spot to their Euro-trip itinerary. With a stunning coastline — that's a bit reminiscent of the Amalfi Coast — Majorca's views can be enjoyed from the beach, a seaside patio, or by foot or bike along the island's paths.
Where to Stay: The 51-room luxury boutique Hospes Maricel is the kind of place where one might expect to find a modern doppelgänger of Carey Grant lounging by the pool. It is timeless and timely; marvelously classic in parts, and strikingly contemporary in others. Views of the sapphire ocean waters are ubiquitous, as are views of the mountains and gardens. The variety of rooms offered — from opulent classics to more minimalist, eco-friendly rooms with stone walls — is impressive.
On The New York Time "Places to Go in 2016" list, the capital of Mexico is a bustling destination that will satisfy culture junkies, foodies, and art fanatics. Some of the most popular events in the city include the Material Art Fair and the Abierto Mexicano de Diseño festival, an international festival dedicated to celebrating all aspects of design.
Where to Stay: The seven-room Red Tree House is a bed-and-breakfast housed in a converted 1930s residence with a warm and inviting charm. The property is located in the uber-trendy Condesa neighborhood, a residential area full of cafes and galleries. Individually decorated rooms are eclectic and colorful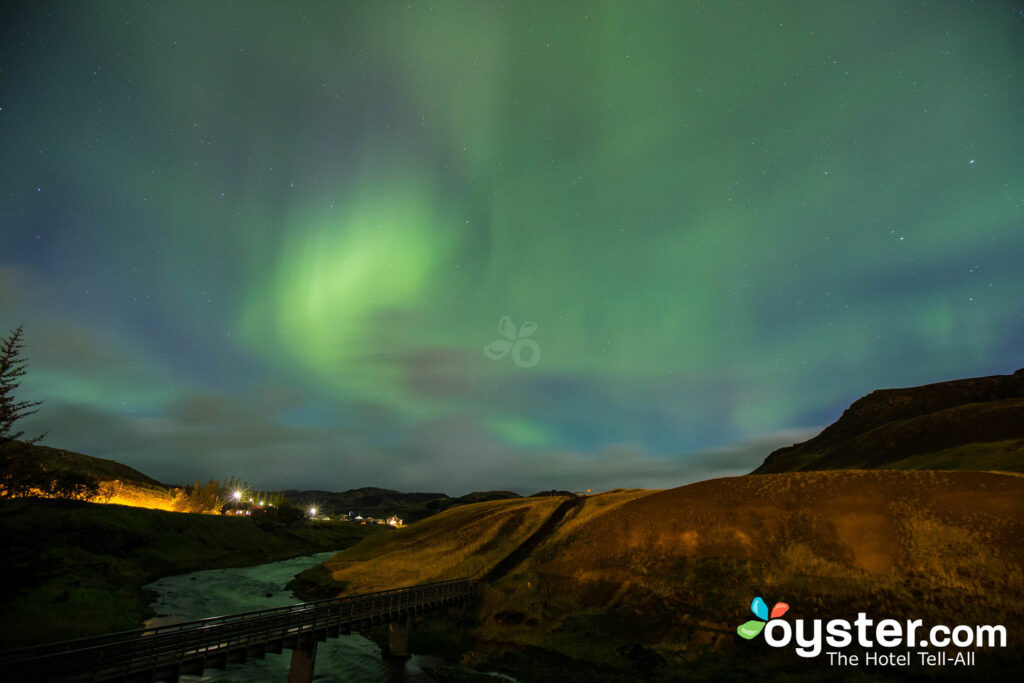 A country of nearly 40,000 square miles with fewer than 330,000 residents, Iceland has one of the lowest population densities of any country in the world. In lieu of skyscrapers and bustling city streets, this country is defined by geysers, volcanoes, glaciers, fjords, mountains, waterfalls — and clear skies for picture-perfect views of the Northern Lights.
Where to Stay: Frost and Fire Hotel's remote setting along the Varma River is a great spot for romantic getaways, and suited for any traveler looking for an authentic Icelandic experience. Steam rises around its outdoor pool and geothermally heated hot tubs, set in an other-worldly terrain.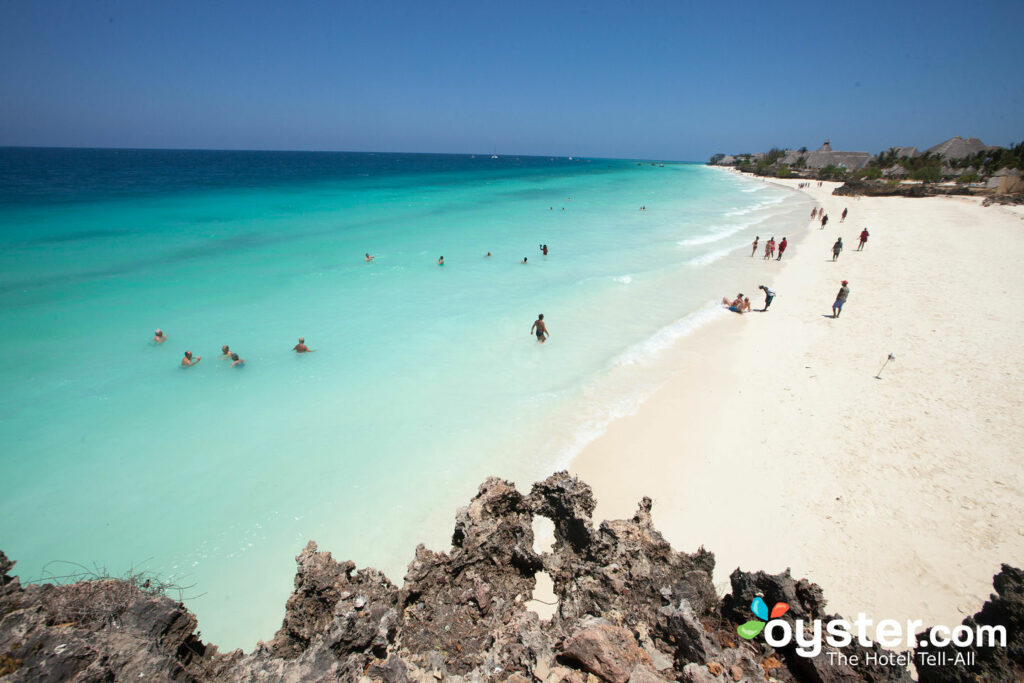 A cluster of islands off of Tanzania's coast, Zanzibar is often not the first island destination that comes to mind. But with beautiful white-sand beaches, a rich history, and even hidden rainforests, it's worth a trip for those willing to take on the long flight. It's a popular spot for honeymooners who safari in mainland Tanzania and then choose to relax on Zanzibar's beaches for a few days afterwards.
N.B. While there have not been any serious safety concerns regarding Tanzania as of late, travelers should always check with the U.S. Department of State for advisories before departure.
Where to Stay: The Royal Zanzibar Beach Resort is an upscale, all-inclusive hotel set on 20 acres of gardens overlooking the Indian Ocean in the northwest tip of the island.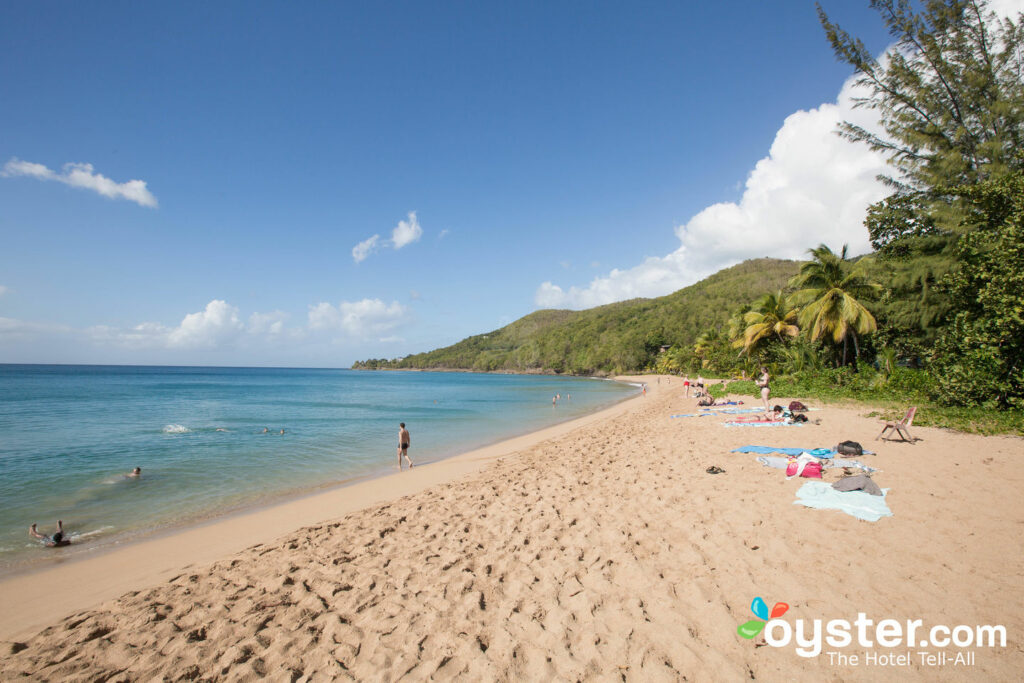 One of the Caribbean's most exotic locales, Guadeloupe boasts a rich blend of cultures and a tourist scene that is more laid-back and low-key than islands such as Aruba and St. Barts. Like with other Caribbean destinations, though, visitors come here to relax on the beach, snorkel and dive, and experience the quaint village life (street festivals are frequent occurrences, attended by visitors and locals).
Where to Stay: This 51-room Habitation Grande Anse, popular with French families and older couples, is cut into the tree-filled side of a hill near the ocean.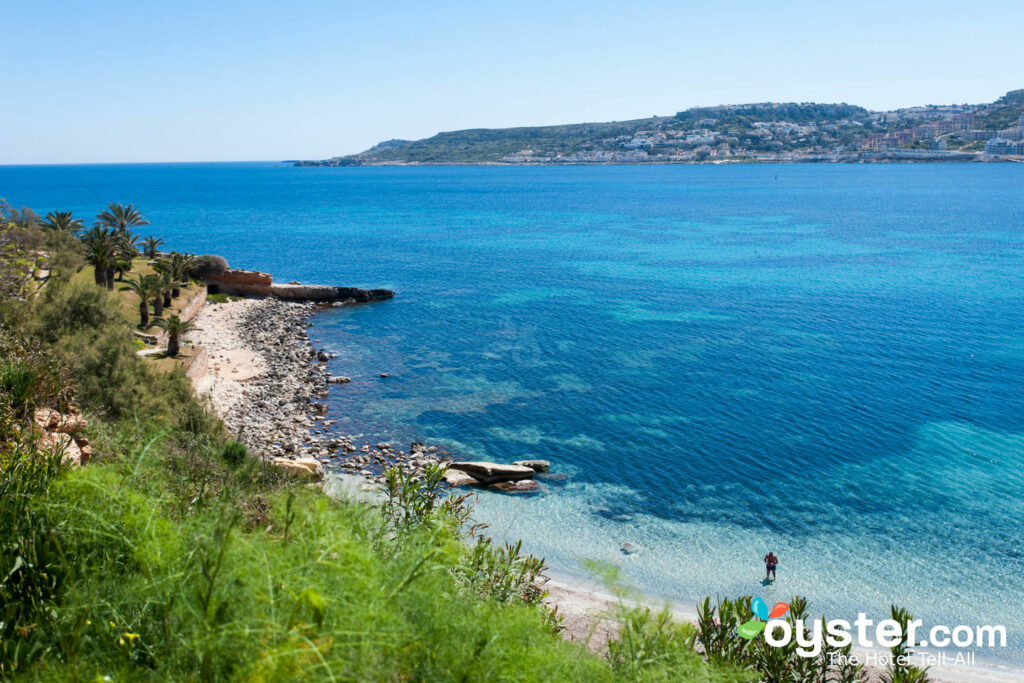 Just south of the Italian island of Sicily, the three-island country of Malta is easily one of the most historically significant spots in the all of the Mediterranean. Historians believe that the island was inhabited since the early Neolithic Era, and Malta has been influenced by myriad cultural groups over the centuries, including the Greeks, Phoenicians, Romans, Arabs, French, and later the British, from whom the country became independent in 1964. Malta's main island is home to numerous UNESCO World Heritage sites, including the 16th-century capital city of Calletta.
Where to Stay: The 313-room Mellieha Bay Hotel is an upscale, quiet hotel set on a palm-shaded hillside over the Mediterranean. One highlight is a private beach, though it is accessed via steep steps. Rooms are modern and simple, with seaside balconies or terraces, flat-screen TVs, mini-fridges, and kettles.
A bustling, modern city in Japan, Osaka once acted as the Japanese hub of the rice trade — hence its nickname as the "nation's kitchen." Today, many still come here on business, but tourists have begun to discover the city's charms. Aside from skyscrapers, chic restaurants, and luxury shops, Osaka has beautiful attractions such as historic temples and castle.
Where to Stay: First opened in 2010, the 160-room St. Regis Osaka has quickly become one of the most famous luxury hotels in the city. Rooms have sophisticated decor with delicate Japanese details, upscale bathrooms with soaking tubs, and expansive city views through floor-to-ceiling windows.
The French Polynesia consists of over 100 islands — the best-known being Bora Bora, Moorea, and Tahiti, which is the largest. The destination is expensive and arduous for many travelers to reach, but few leave disappointed thanks to tropical weather, friendly locals, and beautiful beaches primed for snorkeling, surfing, and even shark-feeding. Other island activities include golfing and hiking to waterfalls and black-sand beaches.
Where to Stay: One of the oldest hotels on Moorea, Hotel Kaveka is 25-room, three-pearl property on beautiful Cook's Bay. Individual bungalows are decorated with authentic Polynesian decor, and some have multiple beds to accommodate families.
Related Links:
All products are independently selected by our writers and editors. If you buy something through our links, Oyster may earn an affiliate commission.