There are those who love it, and those who hate it. Either way, street art is very much a "thing" all over the world, and -- just like with eating local food, visiting local bars, and attending local-centric events -- viewing street art helps visitors get a true understanding of a destination's vibe. So here we bring you 11 cities, from Providence to Paris, with awesome street art. Which is your favorite?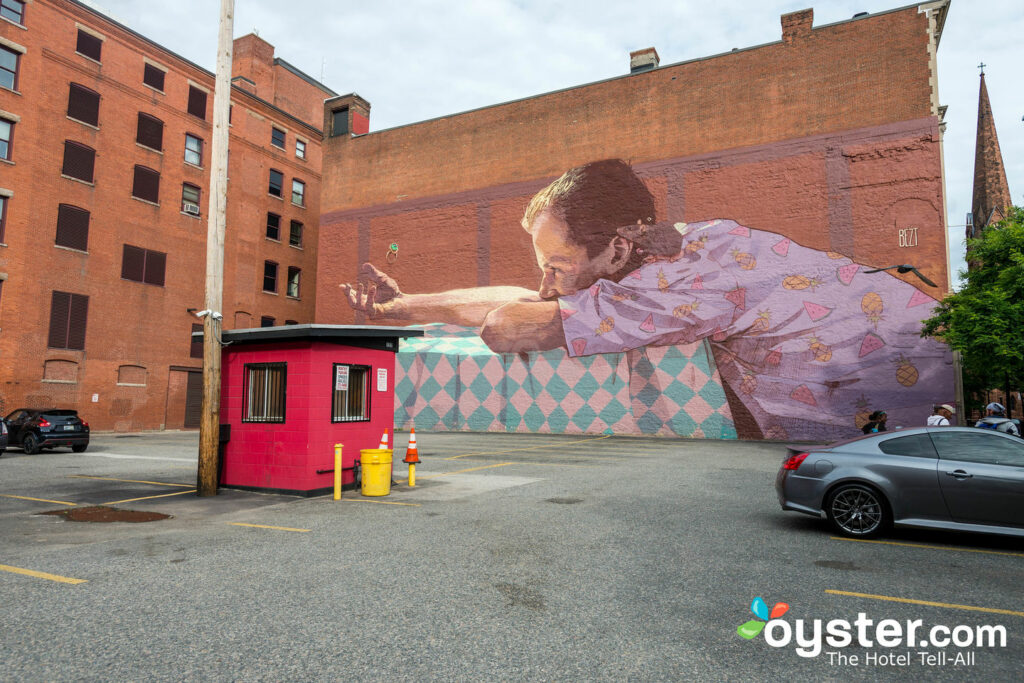 One of the 13 founding colonies, Providence is certainly steeped in history. But the New England city — likened to Portland by "The New York Times" — has a decidedly hip vibe. Case in point? The street art murals that adorn downtown's historic brick buildings represent the youth of the city. After all, with four colleges and universities within a five-mile radius of one another, Providence definitely has a young, lively scene that visitors often don't realize when they picture the cobblestone streets, quaint bridges crossing the river, and small parks centered around trickling fountains.
Providence also hosts an annual art festival. PVD Fest is a lively four-day event, taking place in Providence every summer, that features a parade and various art installations, including mural viewings.
Where to Stay: Providence's grand dame, the Biltmore has maintained charming historic features — such as coffered ceilings and an old mail slot that runs from the top floor to the bottom — while seamlessly incorporating modern necessities, like free Wi-Fi, a small gym, and an on-site Starbucks. Despite renovations, there's still a bit of wear and tear. Nonetheless, with a great location downtown, it's a solid base for exploring the city.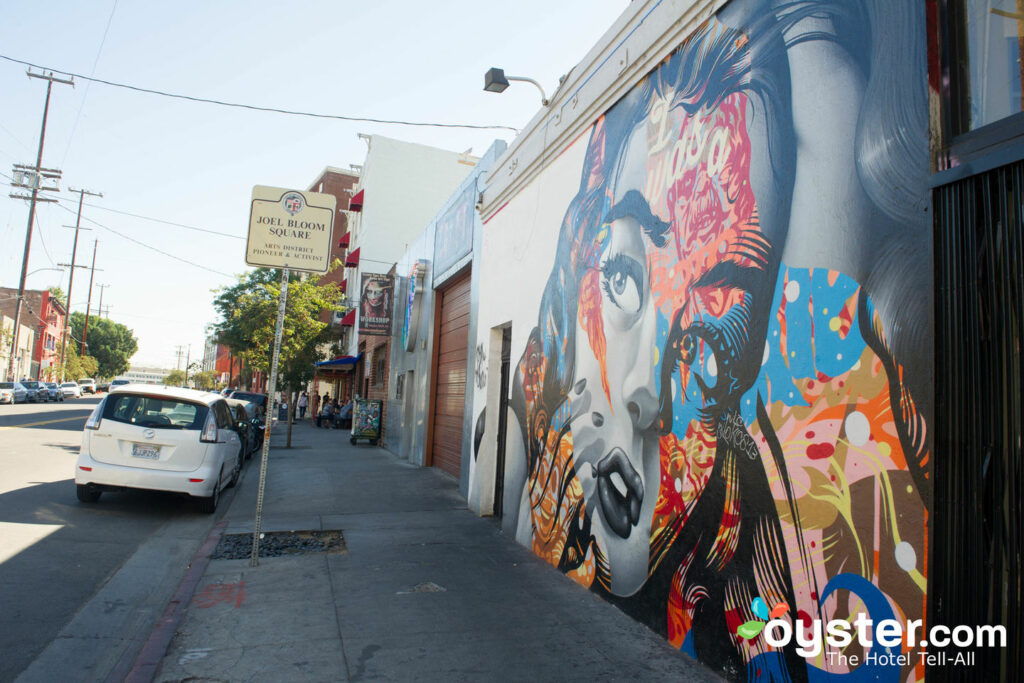 A city bursting with creative types, Los Angeles is filled with beautiful art — both inside and out. But the highest concentration of cool street art can be found in the Arts District. This section of downtown saw an influx of artists in the mid '70s, when they realized that they could convert the old warehouses and industrial buildings into studio spaces for next to nothing. Nowadays, the neighborhood still has a gritty feel, but it's nonetheless lively and bright. Aside from awesome street art (tours are even available), the district is home to cool coffee shops and fun, inexpensive restaurants and bars.
Where to Stay: Home to its own cool mural, The Line is an upscale design hotel that sits west of the Arts District in Koreatown. The scene here is young and hip, with two trendy restaurants, a cafe, and a nightclub popular with locals. There's also an outdoor pool, Linus bike lending service, and a design shop.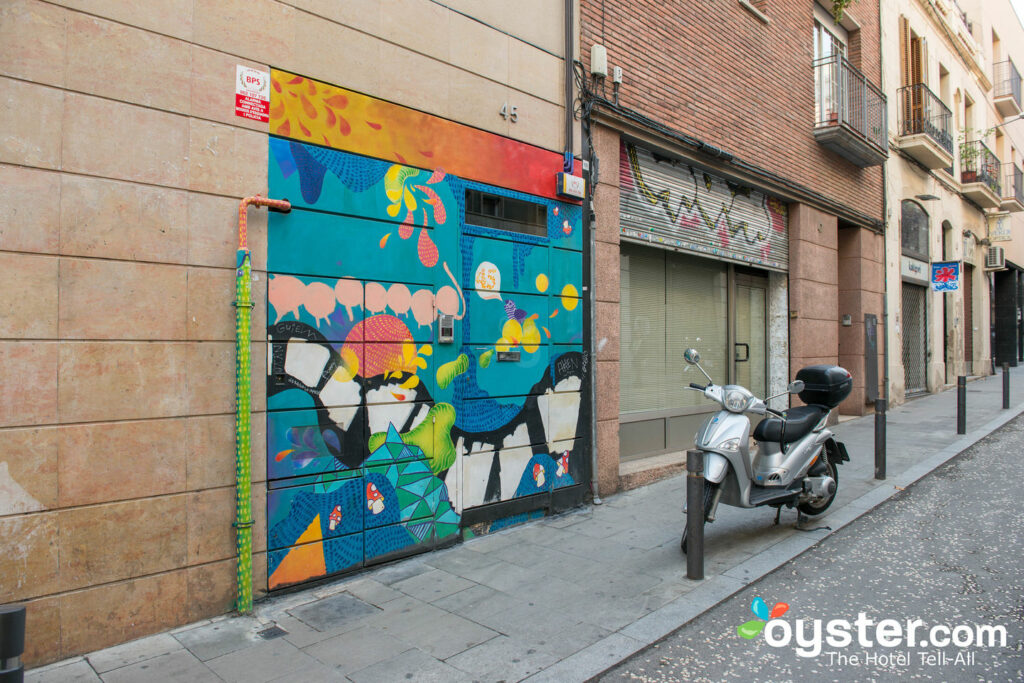 Barcelona's street art became especially prevalent in the early 2000s; at the time, the city addressed its popularity by creating "open walls" specifically designed for murals. This was largely an attempt to cut down on illegal street art while still maintaining the local flavor the works added to the city. The result? Barcelona is now replete with both legal and illegal works — that are all pretty amazing. You can find much of it in the up-and-coming Poble Nou neighborhood, where abandoned factories have been transformed into canvases for local artists. Walking and cycling street art tours through the area are available.
Where to Stay: Located five minutes from Barcelona's Mar Bella beach, the mid-range EuroHotel Diagonal Port offers 115 simple, clean rooms with a modern, beachy vibe. The hotel is in Barcelona's Poble Nou district, outside of the city's historic Ciutat Vella (Old City).
It makes sense that a city with the slogan "keep Austin weird" would embrace street art. Not only are there the graffiti-style murals — like at Graffiti Park at Castle Hills — but there are also cool sculptures and installments; take, for example, the Cathedral of Junk, a continuously growing sculpture of, well, junk — shaped similarly to a cathedral. Visitors can find cool murals in just about every neighborhood, from the downtown area to SoCo. One of the most famous is the "Greeting from Austin" painting of a vintage-style postcard on the brick sidewall of Roadside Relics.
Where to Stay: They say everything's bigger in Texas, but the intimate "bungalow-style" Hotel San Jose might be the exception. The 40-room property, originally built as a motel in 1939, incorporates a stylish, minimalist design and sits at the center of Austin's SoCo neighborhood, a trendy area known for great music and cool artwork.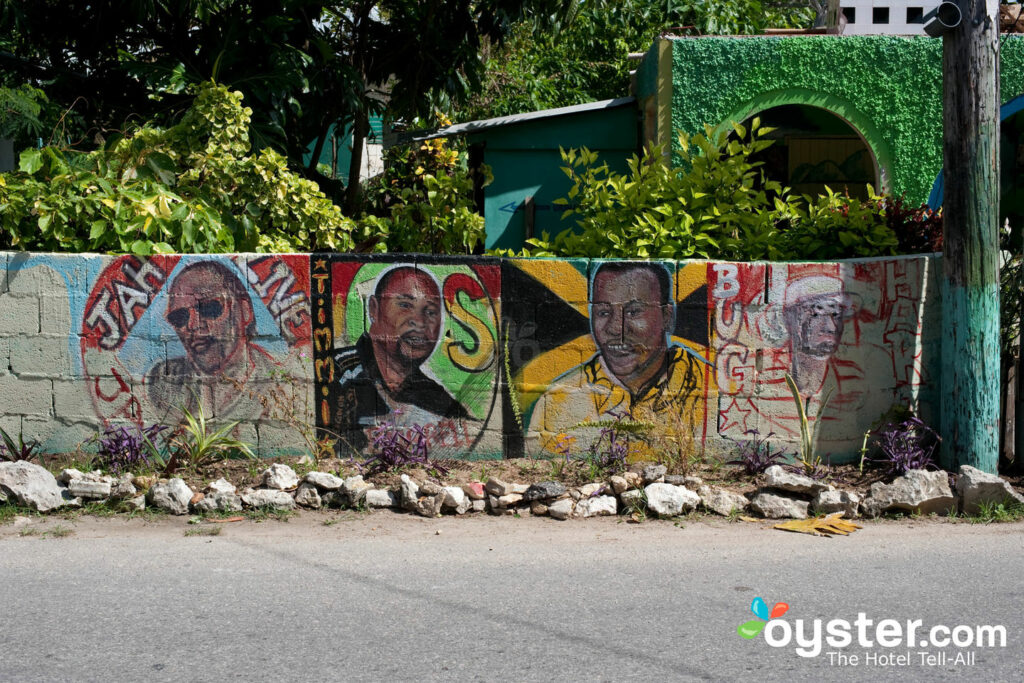 Jamaica is a Caribbean country where local artists have long found public spaces to express themselves, their culture, and the influence of national politics on everyday life. While awesome local works can be found throughout the island — and you can bring home inexpensive tokens such as carved wooden figures, small paintings, and shell jewelry — the highest concentration of street art exists in Negril and Kingston. Often called "yard art," colorful murals here depict beach scenes, famous locals such as Bob Marley, and inspiring quotes. Kingston is home to Fleet Street, where a street-art movement called Paint Jamaica continues to thrive; locals consult with artists to have them paint scenes they want to represent their neighborhood.
Where to Stay: With an intimate collection of 17 cottages (22 rooms), Tensing Pen is where guests come to unplug — no TVs, phones, or radios in the rooms — and enjoy the breathtaking cliffs of Negril's west end.
Paris is one of the most beloved, lively, cultural, resilient — you name it — cities in the world. Here, visitors can either duck into museums filled with classic masterpieces, or step right around the block to view a colorful mural composed in the dead of the night by a street artist. Most street art tours make their way through Belleville, but murals decorate warehouses, historic buildings — and even bridges — throughout the city. In fact, when the city had to remove the infamous padlocks from Ponts de Artes (much to residents' and visitors' dismay) due to their weight threatening the stability of the structure, the government appeased the community by replacing them with murals painted by local and foreign artists.
Where to Stay: Hotel Le Notre Dame, housed in an 400-year-old building, features rooms designed by Christian LaCroix, with funky colors, fabrics, and eccentric touches everywhere. Its neighborhood is bustling with vendors, tourists, and traffic, which brings in a bit of noise but also a lot of excitement.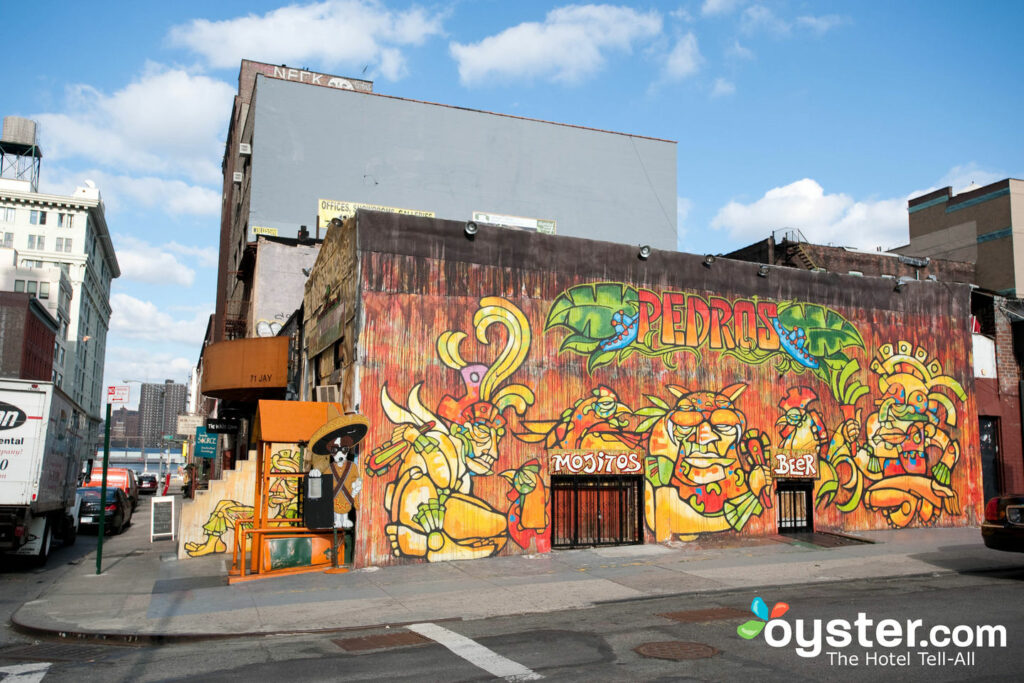 New York City just may be the mecca for street art; it is everywhere. Politically inspired graffiti is scrawled on buildings and billboards as you drive into the city; popular boutiques feature Instagram-worthy backgrounds on the sides of their shops, hoping to lure shoppers interested in selfies; public spaces such as Madison Square Park bring in a rotating roster of sculptors to fill the leafy havens. A few years ago, Banksy was responsible for many of the most notable murals throughout the city. And nowadays, tours guide visitors to the boroughs of Brooklyn and the Bronx, where abandoned warehouses and lone auto shops boast stunning street art.
Where to Stay: For a real dose of Brooklyn, it doesn't get more authentic than The Box House Hotel. This former door factory now houses 57 apartment-style rooms designed by local Brooklynite, Kip Jacobs, who happens to be friends with the owners.
While some cities may have more street art, Montreal has perhaps one of the most welcoming environments for this form of art — and, to be fair, its collection is relatively vast as well. Every summer, MURAL — an arts festival that involves music and performance art, including the viewing of street artists at work — descends upon the city for 11 days. The result? Fresh new murals adorn Saint-Laurent Boulevard annually. And in 2017, for the city's 375th birthday, Montreal will extend street art creation and viewing to a full 30 days. Murals range from abstract designs to cartoonish scenes; from politically charged collages to whimsical storybook renditions.
Where to Stay: The 24-room Le Petit Hotel is a chic boutique housed in a 19th century building. Rooms blend historic charm (stone and brick accent walls, wood floors, the occasional exposed wood beam) with stylish, contemporary decor (dark wood furniture, orange, retro-style chairs, crisp white bedding).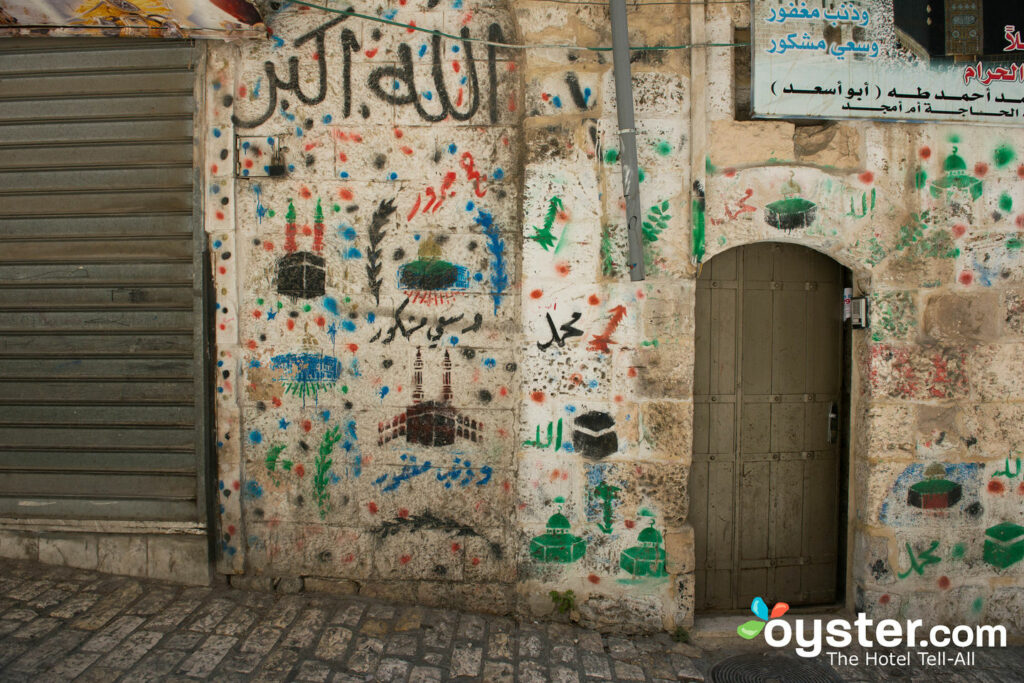 Jerusalem is best-known as a holy city for Christianity, Judaism, and Islam, and this status has resulted in a fascinating mix (and clash) of cultures — which can be detected in the city's vibrant street art, much of which features religiously or politically inspired subjects. Tours focus on the murals of Mahane Yehuda market, where shop shutters feature political figures and religious leaders against bright backdrops.
Where to Stay: The King David is one of Jerusalem's — and indeed Israel's — most famous hotels, drawing countless diplomats and celebrities since it opened in 1930. The grounds are impressive, featuring a huge outdoor pool and a tennis court, a rarity for Israel.
Street art became increasingly visible in Seattle during the recession of 2011; closed-up shops and unfinished urban projects became the canvases of local artists painting everything from famous figures to zany, dreamlike sequences. Much of this was illegal, and the city at first fought the new trend by scrubbing away the works. Now, the city works with artists through programs such as Seattle Mural Project, which helps find viable locations and funding for this artwork. Public transit is also now a part of the program; ramps, stations, and centers for Sound Transit feature over 80 permanent works of art, from murals to sculptures.
Where to Stay:The Motif is an artsy upper-middle-range hotel located a couple of blocks from Pike Place Market in downtown Seattle. Its 319 rooms are comfortable and stylish and have mini-fridges and high-end coffeemakers — many also have spectacular views of the waterfront and Olympic Mountains.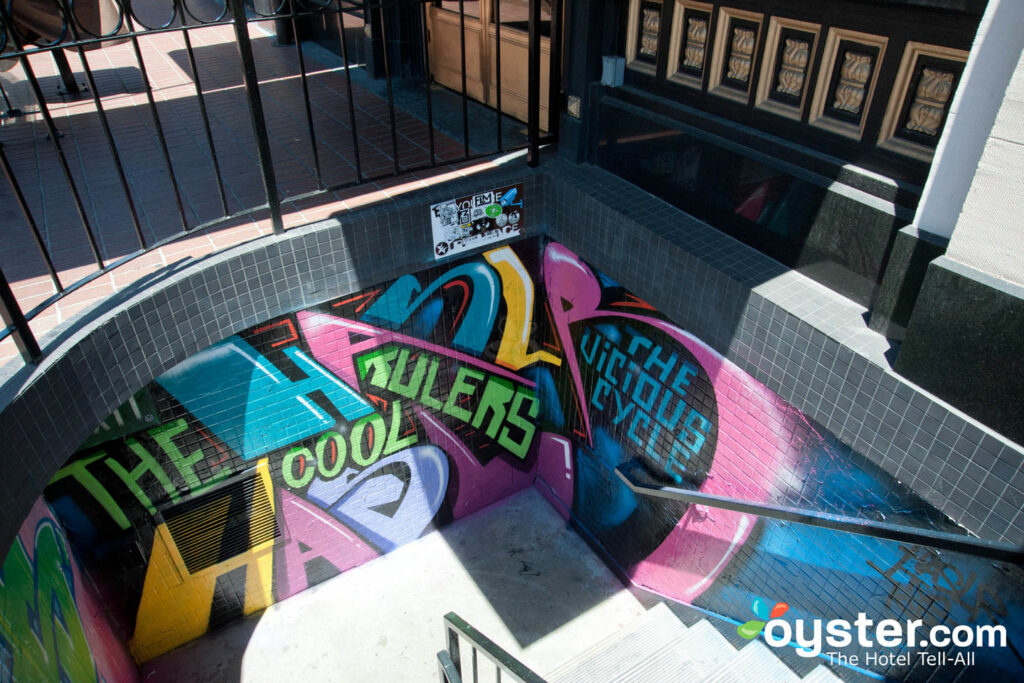 Today, street art can be found throughout San Diego — it's largely found in the downtown area, but beautiful murals decorate buildings in the East Village, beach areas like La Jolla, and just about every neighborhood. Like with many U.S. cities on this list, the street art movement really took shape here in the 1980s — but it was back in 1978, when Chicano Park held a mural marathon to decorate the nearly eight-acre park, that community appreciation for street art was first witnessed; now, the park is home to the country's largest collection of outdoor murals.
Some of San Diego's most famous murals include ones by French artist Invader, who displays playful, pixelated video game characters on warehouses and shops. Numerous art organizations, such as the Museum of Contemporary Art San Diego, support these works via sponsorship.
Where to Stay: The 258-room Renaissance San Diego Downtown (formerly the W San Diego Hotel) is a youthful, upscale property in Downtown San Diego, within walking distance to Broadway Pier and the Gaslamp Quarter. Modern common areas include a stylish lobby lounge, a vibrant restaurant, and a posh, happening rooftop bar.
Related Links:
All products are independently selected by our writers and editors. If you buy something through our links, Oyster may earn an affiliate commission.