With the exceptional CGI technology available today, humans don't have to imagine alien worlds—they exist as digital creations in countless movies. But as it turns out, travelers don't need to leave the planet in order to see a real-life ethereal landscape. There are places across Earth that truly look like they belong in another galaxy. Here, we take a look at 11 such wonders.
1. Coyote Buttes, Arizona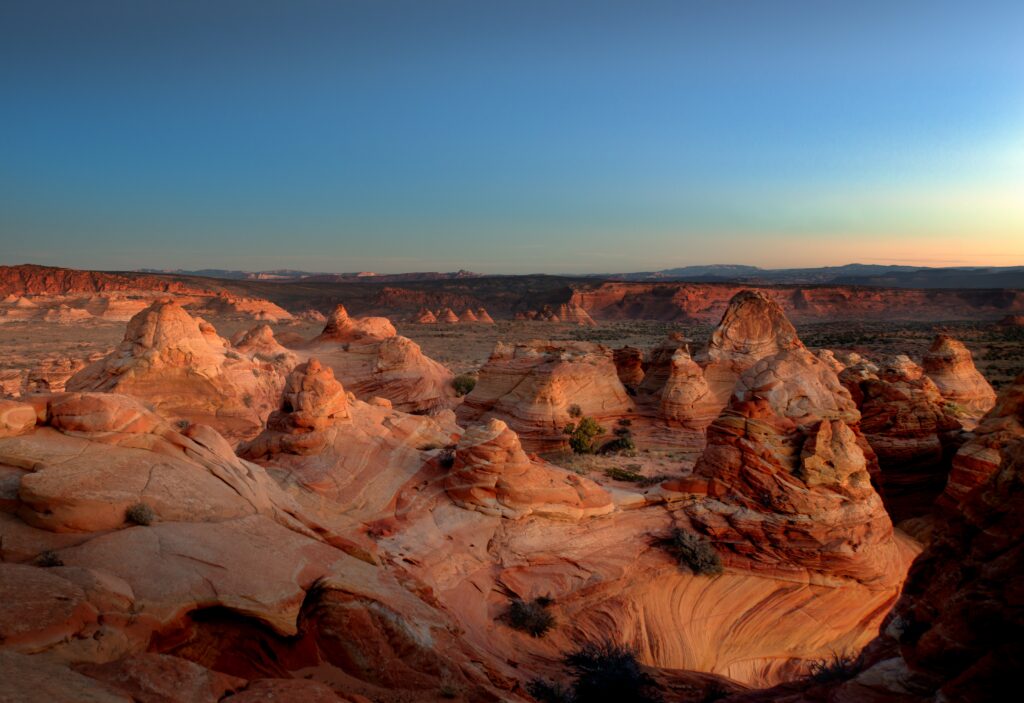 The southwestern United States is home to a plethora of colorful geological features, like the multi-hued Antelope Canyon in Arizona or the flat-topped buttes in Monument Valley, Utah. If you head to Arizona's Coyote Buttes, you'll find this unusual rock formation, known as the Wave. Travelers will have to obtain a permit to visit, and the hike to the site is arduous.
2. Deadvlei, Namibia
Aptly named the "dead marsh," this desolate spot in the Namib-Naukluft National Park is filled with dead trees on a white-clay plain against a backdrop of towering rust-colored sand dunes.
3. Zhangye Danxia National Geopark, China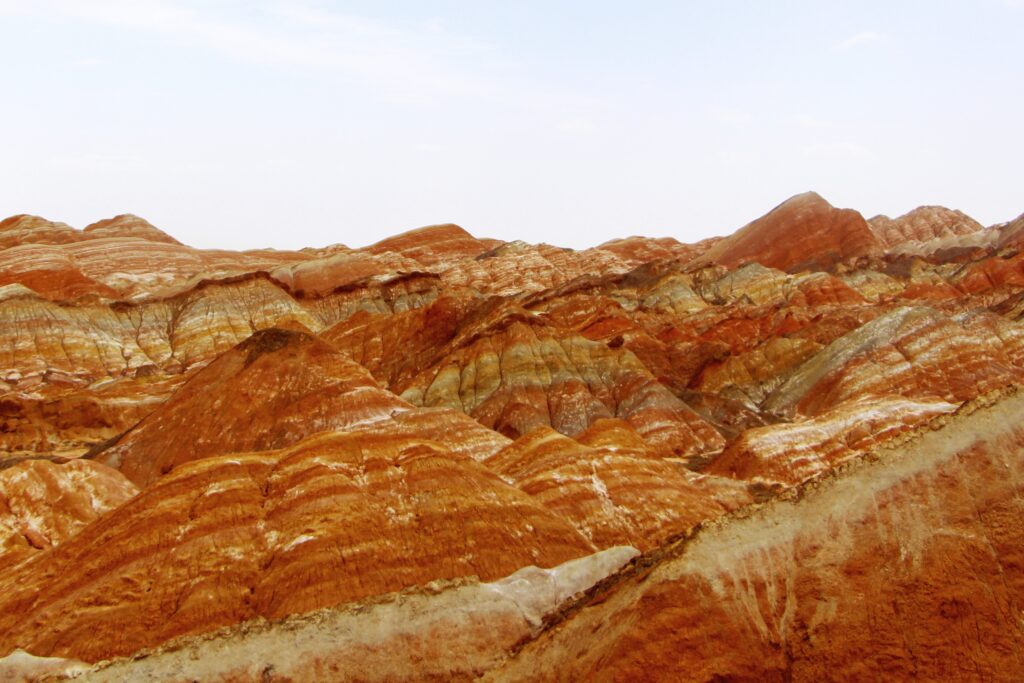 Travelers will find these strikingly colorful hills in northern China. Formed from layers of sandstone over millions of years, the hills are part of China Danxia, a UNESCO World Heritage Site.
4. Salar de Uyuni, Bolivia
The world's largest salt flat covers over 4,000 square miles in northern Bolivia. Due to its incredible flatness and bright, reflective surface, the site is often used to calibrate satellites' distance measuring instruments. Each year, the salt flat floods, creating surreal reflections, like the one seen here.
5. Wulingyuan Scenic and Historic Interest Area, China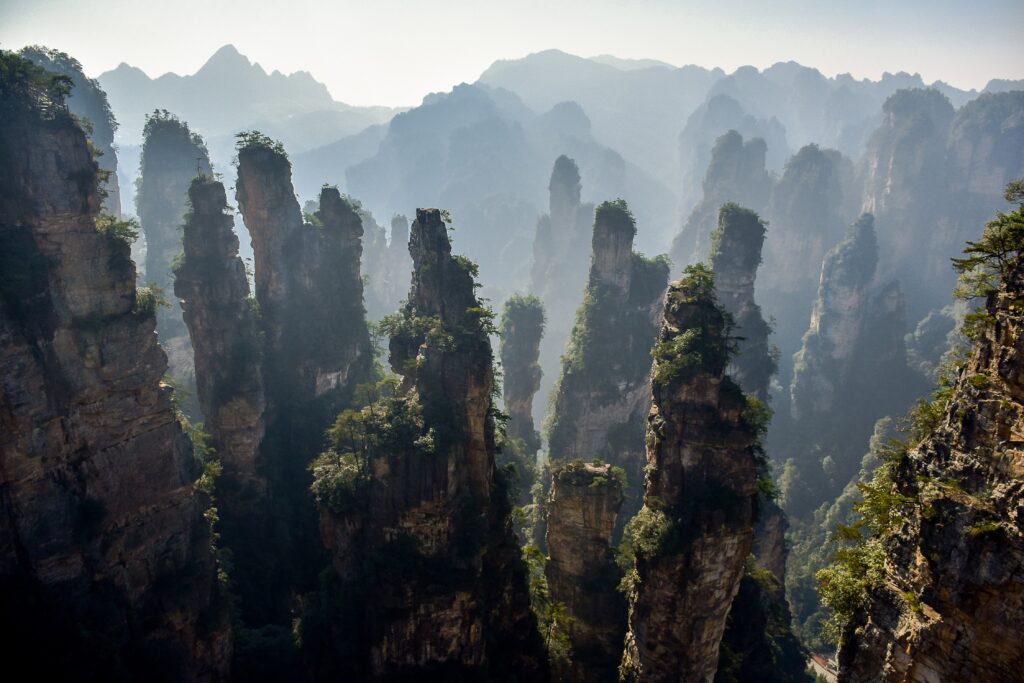 Another UNESCO World Heritage Site in China, this region in Hunan comprises several national parks filled with more than 3,000 towering pinnacles shrouded in mist.
6. Pamukkale, Turkey
Pamukkale, which means "cotton castle" in Turkish, is one of Turkey's most popular attractions. Over millennia, the area's hot springs deposited minerals on the earth's surface, creating the elegant white travertine terraces filled with bright blue water.
7. Danakil Depression, Ethiopia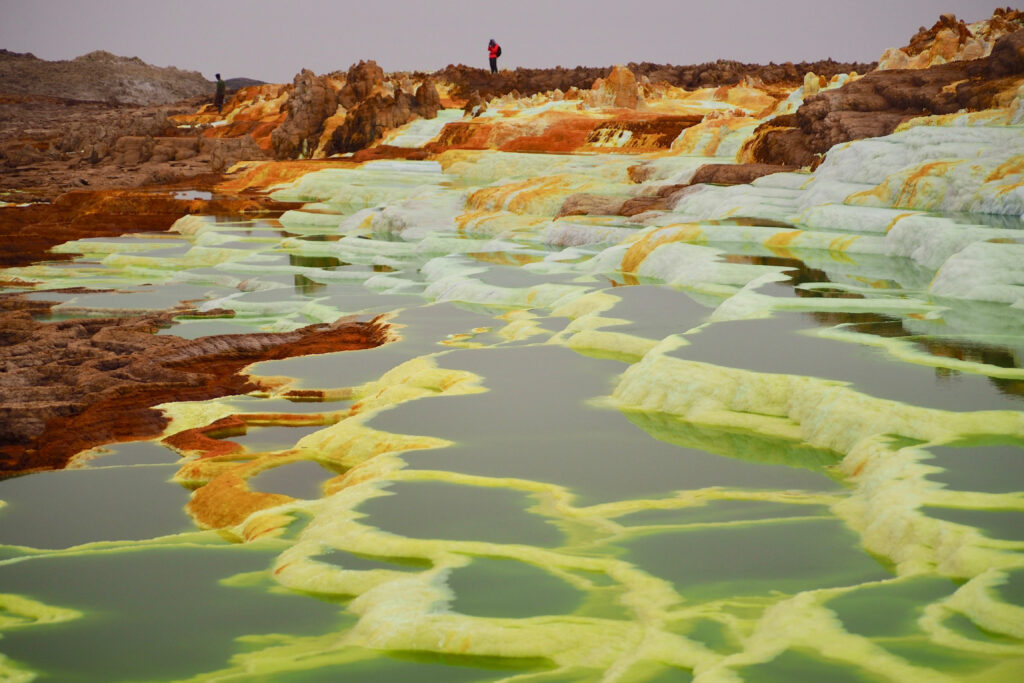 This unusual destination looks like it could be found on Mars. But it's located 300 feet below sea level in the volcanic region of northern Ethiopia. Near-boiling pools of acidic water and an average air temperature of 93.9 degrees make it quite an inhospitable environment.
8. Underwater Waterfall, Mauritius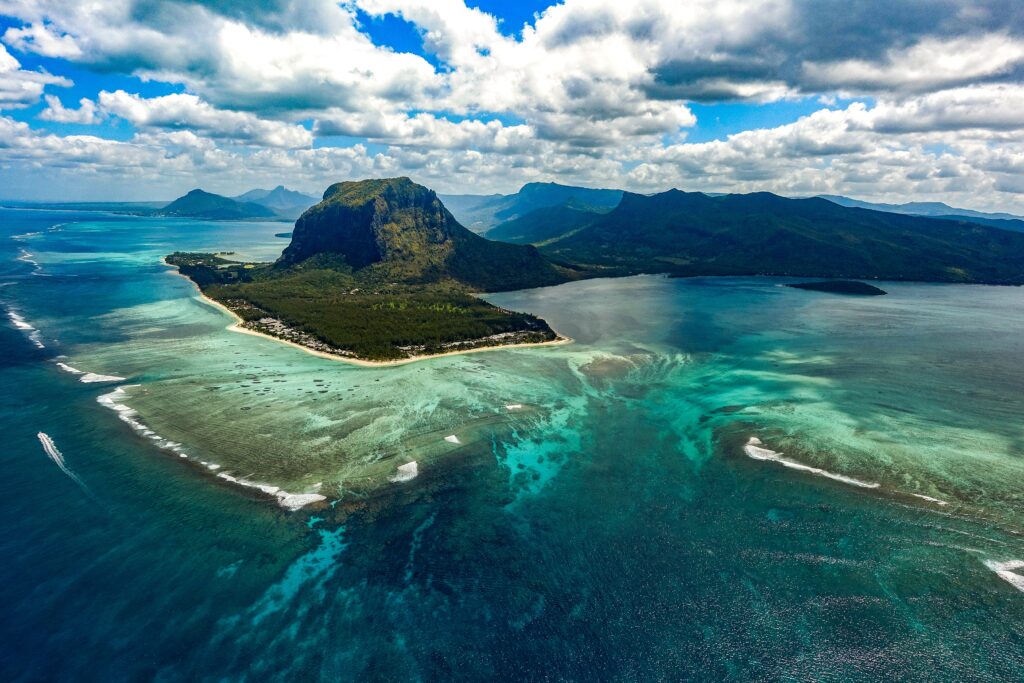 In the Indian Ocean along the coast of Mauritius, the tides pull sand from a shallow coastal shelf down to a much deeper one, giving the impression of a waterfall beneath the sea. Though it's just an illusion, it's a spectacular one at that.
9. Socotra, Yemen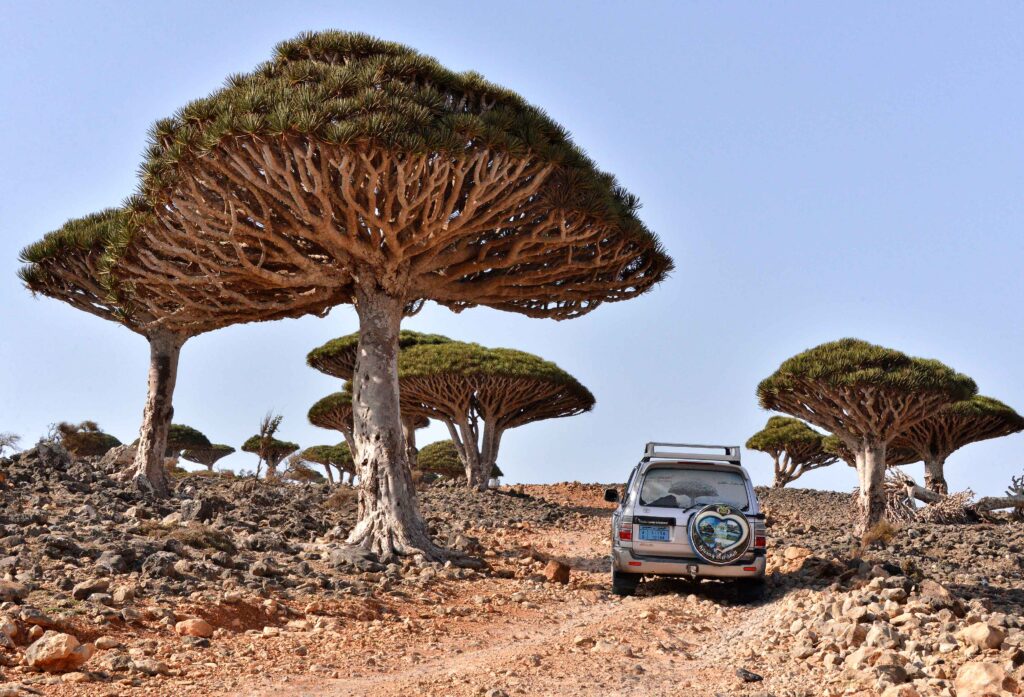 This small island in the Arabian Sea has a wide array of plant life—approximately one third of which cannot be found anywhere else on earth. Pictured here are dragon's blood trees, named after their red sap.
10. Yuanyang County, China
The best view of this region in China is from the skies. The terraced rice paddies have been cultivated for centuries by local farmers, and when viewed from above, they form colorful abstract patterns.
11. Richat Structure, Mauritania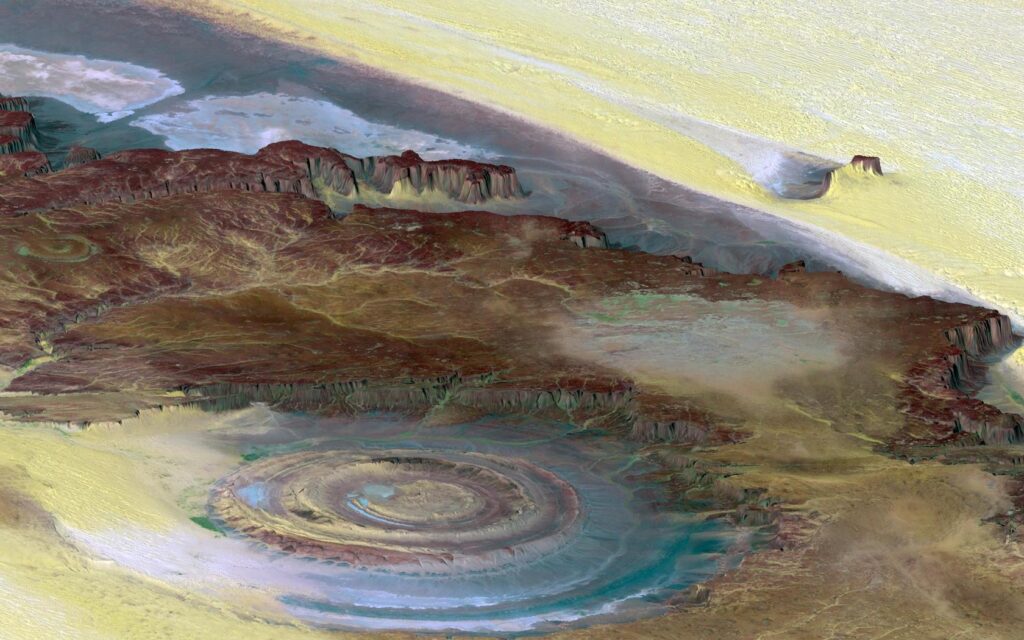 When astronauts first launched into space, they noticed a massive bull's-eye in the middle of the barren desert. NASA originally speculated the 30-mile-wide form to be meteorite impact site, but today it is believed to be a symmetrical geological formation.
Best Gear for Hiking Surreal Landscapes:
For info on these editor-selected items, click to visit the seller's site. Things you buy may earn us a commission.
You'll also like:
All products are independently selected by our writers and editors. If you buy something through our links, Oyster may earn an affiliate commission.