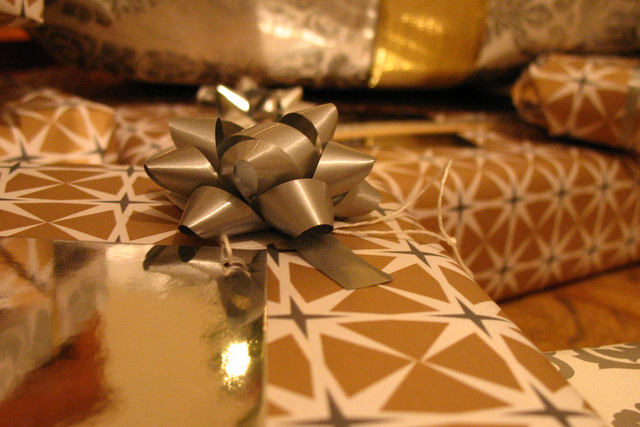 Everyone has at least one person on their "must buy a Christmas gift for" list who's nearly impossible to actually buy a Christmas gift for. Whether he or she claims to not want or need anything, or is just extremely particular, the search for a present to wrap up for them and put under the tree can be downright exhausting. Well, we've found that the vast majority of these problem-child gift receivers are travelers...it kinda makes sense, right? It's the people who seek adventure rather than material things, the people who have been everywhere, done everything, and seen it all. You got her a cool braided bracelet from J.Crew? She already has a similar one -- that she bought while on safari in Botswana; you get the picture.
Still, everyone can't have everything, and as travel experts ourselves we believe we know of quite a few things that travelers will get excited to unwrap this Christmas -- and our travel expert friends know of some, too. So we've compiled a list of a dozen travel gifts to give (or get for yourself) this holiday season that experts in the industrt, as well as some celebs (after all, they travel all the time), can't live without.
1. SK-II Face Masks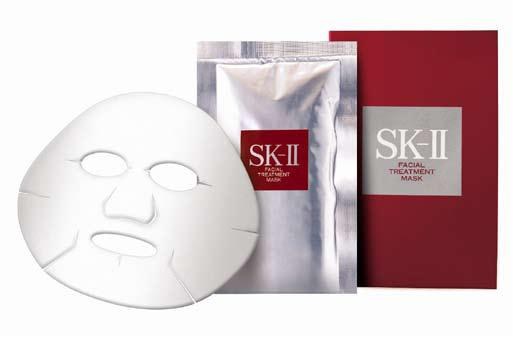 Travel does a number to your skin. Like, seriously. Cate Blanchett probably puts it best (and most bluntly) when she tells beauty blog MIMI: "The difference in your skin between takeoff and landing is scary." But she and fellow celebs, like Alicia Keys, swear by the magic of SK-II Facial Treatment Masks. At $17 per mask, these face-savers don't come cheap, but they keep skin refreshed and hydrated with their mixture of vitamins, amino acids, minerals, and organic acids. As Keys says, "SK-II face masks are great to use when flying as they'll instantly hydrate my skin. I love it when I remember to do it, but I usually fall asleep and forget!"
2. Portable Power Battery Bank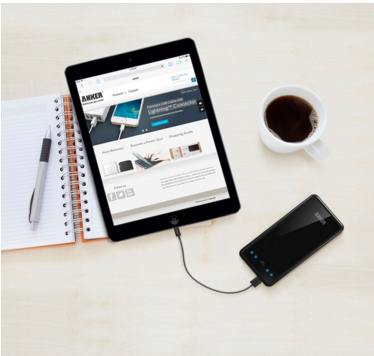 Sure, vacations are about getting away from it all — but that doesn't necessarily mean a traveler wants to go completely off the grid. For your friend who is never without his or her phone (after all, how can you inspire vacation envy if you aren't posting on Instagram?), follow the advice given to Oyster by Jessica Plautz, travel editor at Mashable. "If you're looking for a gift for a technology-savvy traveler, a portable battery power bank is a great idea. (Like this one.) Extra battery life is the gift that keeps on giving."
3. Spacepak Compression Packing System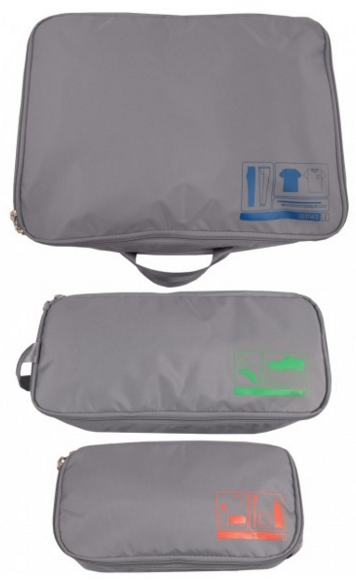 During the holidays in particular — when extra goodies just must make their way home — travelers find packing to be a problem. We always recommend limiting your luggage to carry-ons when possible, but doing so can pose quite a dilemma — unless you've been gifted a compression packing system. "The best travel gifts to give this year? I would recommend Flight 001's Spacepak compression packing system for the uninitiated," John Sencion, who co-founded the travel product retailer, told Oyster.com in an interview. "It will completely transform the way you pack (and unpack), and since it reduces the volume of your items by 30 percent, it will spare you checked baggage fees to boot." And don't just take the co-founder's word for it — Director of Publishing at ShermansTravel, Laura Motta, agreed when she spoke to us: "I love [Flight 001's] packing sets that let you separate your laundry, shoes, and other items."
And be sure to check out helpful packing tips from the world's top fashion bloggers.
4. Oribe Dry Texturizing Spray
How do celebs always look so chic right after deplaning a red-eye in LAX? Well one secret that will make for a much appreciated stocking stuffer by any traveler is Oribe's Dry Texturizing Spray ($42). "I keep a small can of Oribe's Dry Texturizing Spray with me when I'm traveling to give my hair lift and texture," says Katy Perry, in an interview with MIMI.
5. Patagonia Hoodie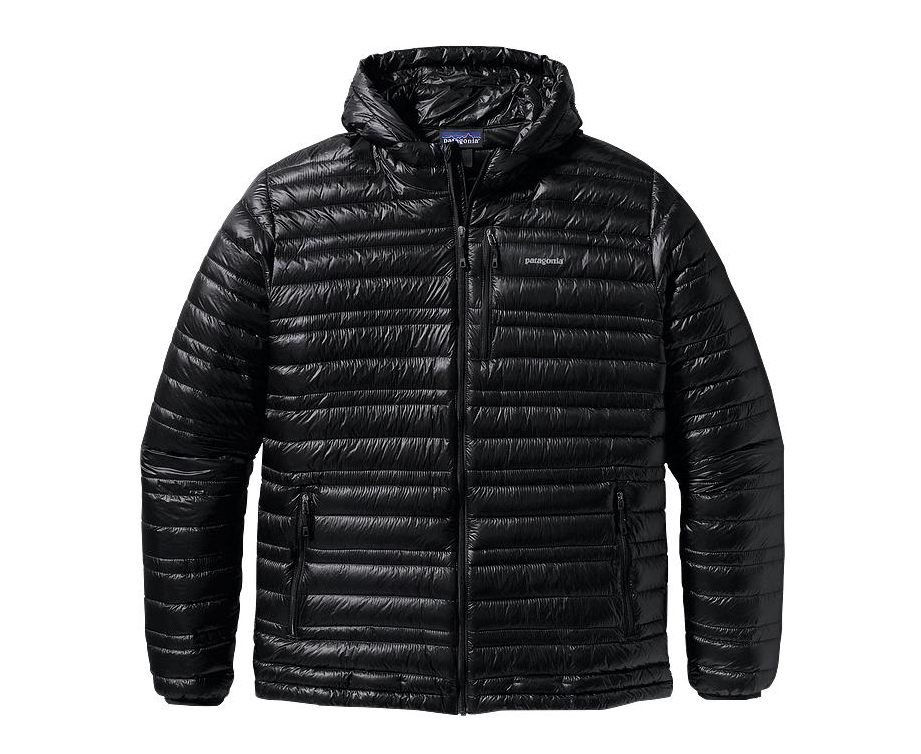 A superstar in the travel industry, no-holds-barred "No Reservations" host Anthony Bourdain is an expert — so we take his holiday travel gifting advice seriously. What he recommends wrapping up this Christmas when asked by Travel Channel? "A super lightweight Patagonia down hoodie that bunches up really tiny into my carry-on. Great for a cold plane headed to a hot country."
6. Cord Tacos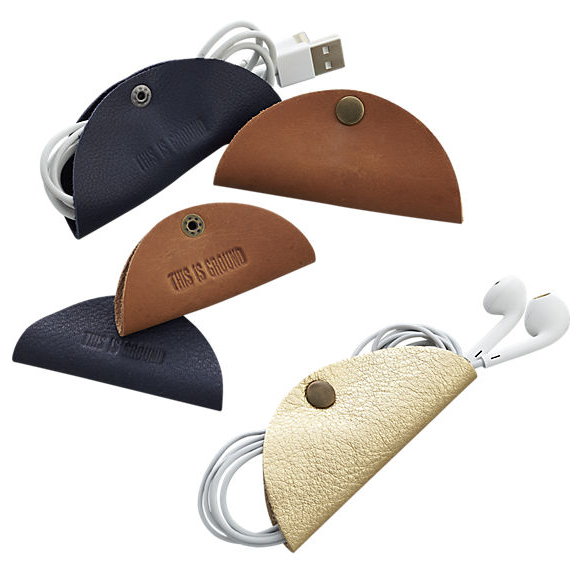 Tiny leather folds with snaps, cord tacos are awesome stocking stuffers for the jet-setters in your life. Said Motta of ShermansTravel in her interview with Oyster.com, "Cord tacos are great for keeping your chargers separated and knot-free." Buy a five-pack for less than $30 and you can use each one as a cute present topper to go along with the bow.
7. Versatile Scarf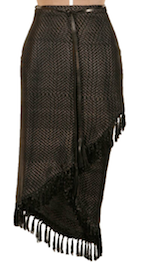 Although we'd argue that a transatlantic flight is the perfect excuse for a hoodie-and-sweatpants ensemble, some travelers prefer to maintain their chic style throughout their journey — from the cab to the plane to the island, and back again. Therefore, a versatile scarf is a wonderful option — it can serve as a blanket in flight, and can even double as a skirt if you get creative like Francesca Bonato, owner of luxe Tulum resort Coqui Coqui, does. In a piece by Harper's Bazaar, she recommended a fringe-lined skirt by Hacienda Montaecristo: "One of my favorite accessories. You can use it as a wrap, a skirt, a shawl or a scarf. I adore versatile products you can play with!"
8. Neck Pillow with Matching Eye Mask
Comfort is perhaps the best gift you can give someone — especially someone who logs hundreds of hours traveling annually. "I'm a big believer in doing whatever it takes to make your flight as comfortable as possible," explains Jayna Maleri, Senior Digital Style Editor at Conde Nast Traveler, when chatting with Oyster.com. "Unfortunately, my budget doesn't allow for first0class travel nearly as often as I'd like, so I compromise by bringing along something that feels first class to me. This year, I'm obsessed with Shinola's shearling neck pillow and matching eye mask — they're ultra soft, super cozy, and they make taking a red eye (while seated in row 38) more bearable."
A seat in row 38 is pretty bad. Take a look at the 12 worst airplane seats to get stuck in.
9. RFID-Blocking Wallet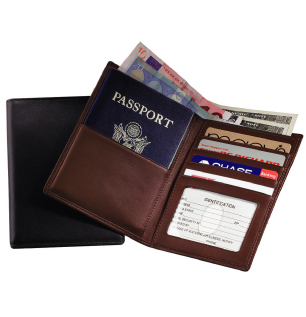 Woah. It's scary how many travel scams we do know about — and even scarier when we discover even more ways your travel experience can be compromised if you're not super careful. "U.S. passports and many credit cards now have radio frequency identification chips, which can be skimmed by hackers," Sarah Schlichter, Senior Editor at IndependentTraveler.com noted to us. So she suggests doling out special RFID-blocking travel accessories this Christmas. "An RFID-blocking wallet (such as this one from Royce Leather Gifts) can help you protect the sensitive information on your passport and credit cards."
10. Eagle Creek Deviate Travel Pack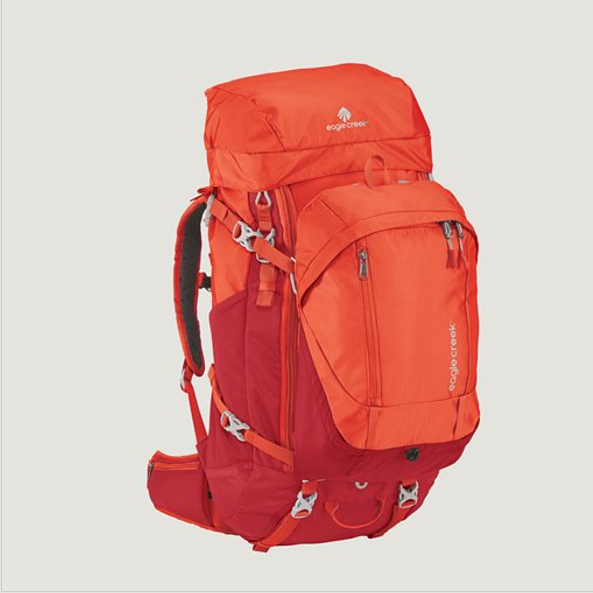 Travel packs aren't just for backpackers anymore. "True globe-trotters eschew roller bags and more traditional handled luggage for backpacks, which more easily take on varied terrain — every airport in the world, after all, isn't covered in perfect terrazzo flooring," said Jesse Will, Contributing Editor at Men's Journal, when we posed him with the question of what to give a jet-setter. He makes a fair point, and his gift idea is especially exciting because the traveling recipient you have in mind probably doesn't have this particular product — Eagle Creek introduced it at the beginning of this year. "The Deviate Travel Pack works as a carry-on on most airlines, but it also has a clip-on backpack that detaches from the main," Will explains as one of the reasons he recommends it. "It basically begs you to go vagabonding for a while."
11. Sennheiser Momentum 2.0 Headphones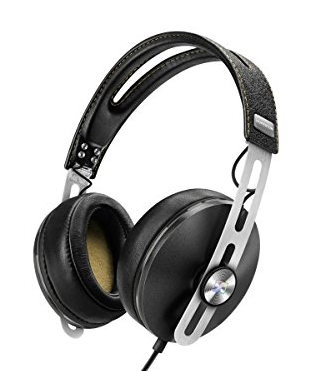 Headphones are a popular Christmas gift but with so many out there, it can be hard to find the best ones — particularly for travelers, who may be wearing them as they fall asleep on a bus, or attempt to get work done in the airport, or in order to cancel out screaming babies in flight. Well, when we asked travel expert Greg Keraghosian, Associate Editor at Yahoo! Travel, he recommendedSennheiser Momentum 2.0 (for Apple and Android devices) headphones, claiming "I'll never step on a plane without these again." He explains, "Although these aren't technically noise-canceling headphones, they block out conversation just as well, they're easily portable, and they look cool." Sounds like a win, win, win to us!
12. An Outing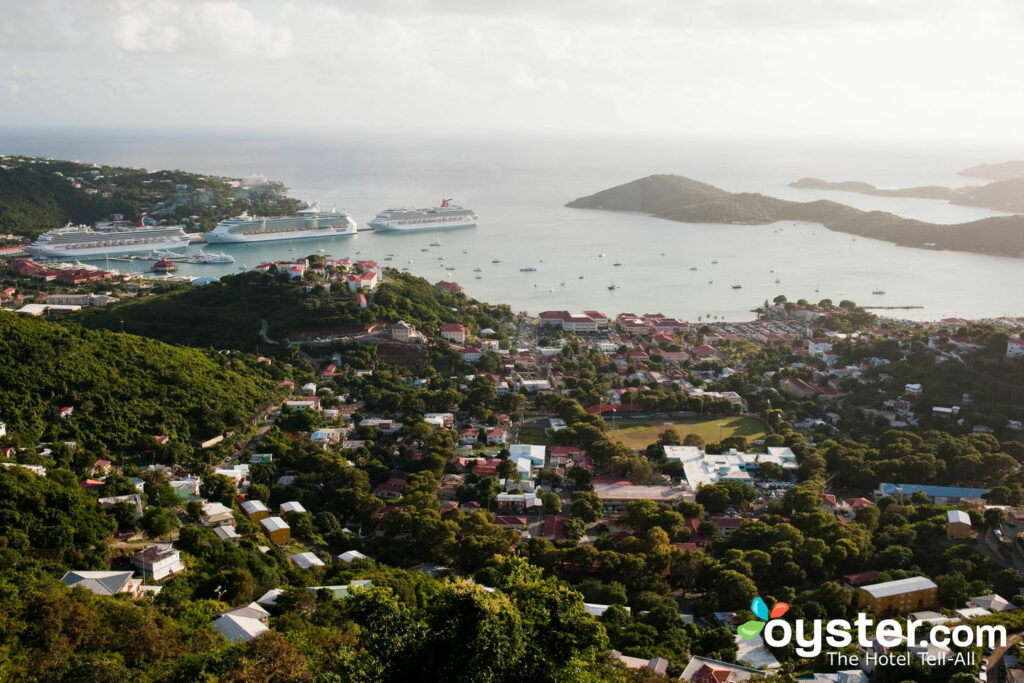 We'd argue that we saved the best suggestion for last; after all, in the true spirit of Christmas (and wanderlust), it's not about material things but experiences. And just because you can't wrap one up, doesn't mean you can't give one as a gift. "For me, travel is all about the experiences you have in new worlds, whether they're close to home or far from anywhere, and one gift I love to give to the travelers in my life is an outing," says Carolyn Spencer Brown, Editor-in-Chief of CruiseCritic.com in an interview with Oyster.com. "Thanks to the proliferation of activity-oriented tour companies like Viator or, if it's a cruise trip via the travelers' cruise line, it's fun to give either an outright gift certificate to apply to a tour — or plan a tour for them myself. For my niece, who's heading off on her first trip to New Zealand next month, I've gifted her with a Lord of the Rings location tour. And for pals who are taking a Caribbean Christmas cruise, an effort to get them off the well-trodden path in St. Thomas via a catamaran trip to the British Virgin Island's remote island Jost Van Dyke for swimming and snorkeling was an easy winner."
Related Links:
All products are independently selected by our writers and editors. If you buy something through our links, Oyster may earn an affiliate commission.