To many Americans, Cuba is enigmatic and exotic -- a status due largely to our 50-plus year embargo against the country. And because Internet was unavailable in Cuba for so long, there's a dearth of online information about Cuban travel -- something that the recent loosening of U.S. travel restrictions is helping to rectify, as eager journalists return full of information to impart. (And yes, we hope to be part of that trend; four Oyster employees recently returned from Cuba, and this will be the first of many articles inspired by our trip.) It's no surprise, then, that so many myths about Cuba persist in American ideologies. We had no idea just how little we truly knew about Cuba before we arrived. These 15 things we thought we knew turned out to be gross misconceptions.
1. There Is No Internet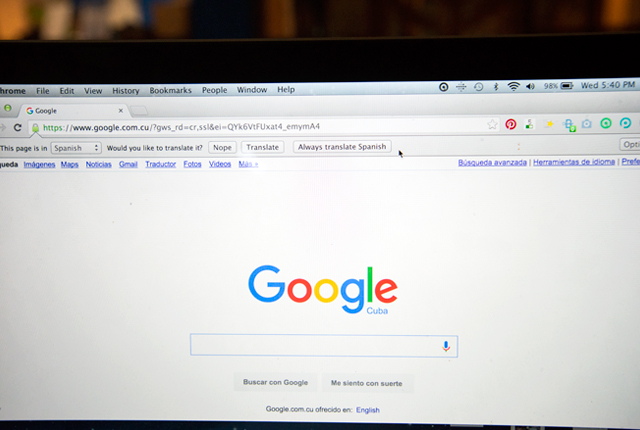 We did not expect to find Internet in Cuba at all. All the information we read beforehand suggested that it was scarce, slow, and preposterously expensive, even for tourists. So we kissed our loved ones goodbye and told them to expect radio silence for 10 days. (Because U.S. cell phones don't work either; Cuba can't do business with American companies.) But it turned out that we arrived during an interesting time for Cuba's Internet development — it felt a little bit like the beginning of an Internet revolution. This summer, Internet in hotels cost about 10 CUC an hour (a little over $10), and during our visit in November, the price had dropped to 2 CUC an hour (pretty much universally, because, communism). While this price is still prohibitively expensive for most locals (the average salary is around 20 CUC a month), we saw the better-off Cubans clustering in front of every hotel in Havana to connect to the signal. Almost every hotel we visited in Havana had not only Internet, but also Wi-Fi, at least in the lobby and sometimes in the rooms; the sprawling resorts in Varadero almost all had Wi-Fi in the lobbies (some were getting it added the very week we were there), and occasionally in limited rooms (some luxury resorts had expansions planned).
So to our surprise, we did use the Internet in Cuba, and though slow, it was perfectly serviceable for sending e-mails, checking Facebook and Instagram, and even reading The New York Times. Facetime didn't work for us, but locals recommend downloading the app imo for video calls and chat before heading to Cuba (it will take too long to download once there). Most of the locals connecting in front of hotels were using imo to speak to relatives outside of the country. In addition, the locals have long been resourceful about working around Cuba's Internet issues by sharing articles, TV shows, and movies on hard drives and memory sticks. Because the Cuban government can no longer blame the U.S. for its Internet issues, Internet conditions will likely continue to improve.
2. There Is No American Television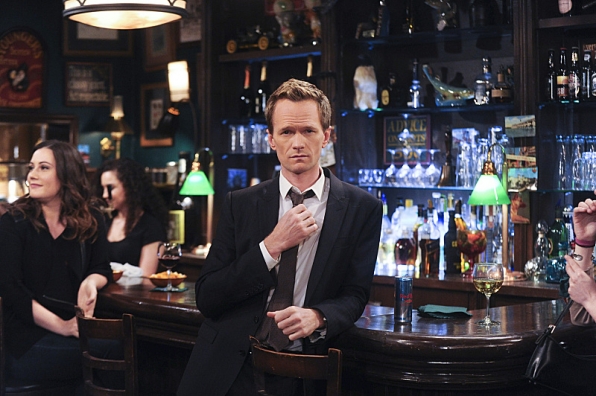 We assumed that because American companies can't do business with Cuba, our favorite shows would be unknown there. When a man selling souvenirs told me my purchase would be "legen–wait for it–dary," my jaw dropped. "Are you a fan of 'How I Met Your Mother?'" I asked, and he told me he was, and that Barney was his favorite character. We met several other Cubans who told us "How I Met Your Mother" was their favorite show. Most Cubans are likely getting access to these shows through the aforementioned black market Internet data sharing service, or illegal satellite TVs, though we did visit hotels that carried American channels such as CNN and ESPN.
3. You Can't Bring in Laptops, Fancy Camera Equipment, Or Smart Phones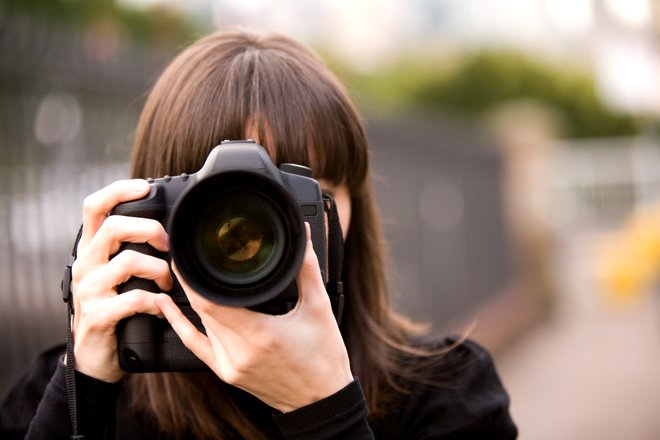 Finding out exactly what was and wasn't allowed through Cuban customs before we left was a bit tricky, especially since the list of prohibited items is subject to change. We found conflicting information on various websites, and were nervous about bringing in our electronic equipment (we'd heard tales of people getting things confiscated with no explanation). The most up-to-date list of permitted and prohibited items can be found on the official Cuban customs website. We got through just fine with our DSLR cameras, laptops, and iPhones. Even though we entered the country with official journalism visas (Cuba has a reputation for, er, not always being friendly to journalists), customs was a breeze. It's possible we just got lucky, though, and a local told us it can depend on the day and the customs official.
4. Supermarkets Are Nothing But Empty Shelves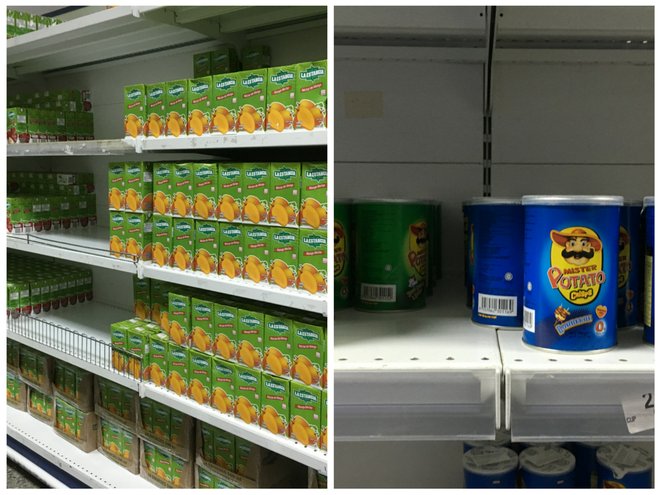 We'd read that supermarkets in Cuba are notoriously understocked. It's true that Cuba faces some serious supply issues (thanks in no small part to the U.S. embargo), and the all-inclusive resort buffets in Varadero were quite lacking. But when we visited the largest supermarket in Havana, most shelves were stocked. Usually a shelf would carry a specific item all of the same brand, because, again, communism, but we also saw Pringles and Red Bull. To be fair, the Pringles shelf was getting low, but it's hard to know if that is because of communism or because Pringles are delicious.
5. The People Crave Capitalism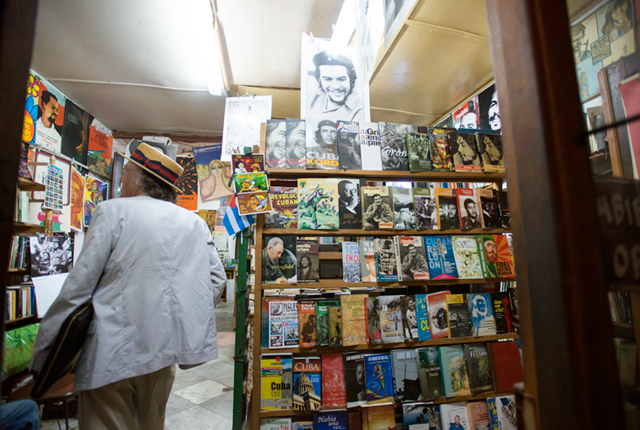 We thought Cubans might be disgruntled about their government — and we're sure plenty are. Just no one we spoke to. Most of the locals we encountered seemed to genuinely love and admire Fidel, from the taxi driver who told us he was too humble to allow any streets or buildings to be named after him during his lifetime, to the hotel worker who went out of her way to show us a photo of Fidel with Ethel Kennedy. She told us, "You'll be very surprised by this!" The photo was in a book entirely made up of photos of Fidel and various celebrities, including Danny Glover ("a great friend to Cuba") and Sean Penn.
6. The Cuban Missile Crisis Is Over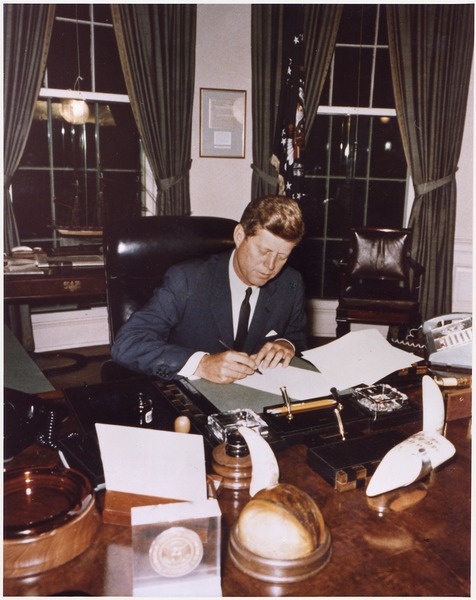 The same hotel worker (at the iconic Hotel Nacional) gave us a tour of the tunnels on the premises used during the Cuban Missile Crisis. She told us that for the U.S. the crisis lasted 13 days, but for Cuba it lasted decades, and is still going on, because of the embargo. Some of the items from Castro's Five Points — the conditions Cuba said the U.S. must meet to honor a non-invasion pledge — are still being discussed today (like the end of the embargo, and the evacuation of the Naval Base at Guantanamo).
7. Old Havana Is Only for Tourists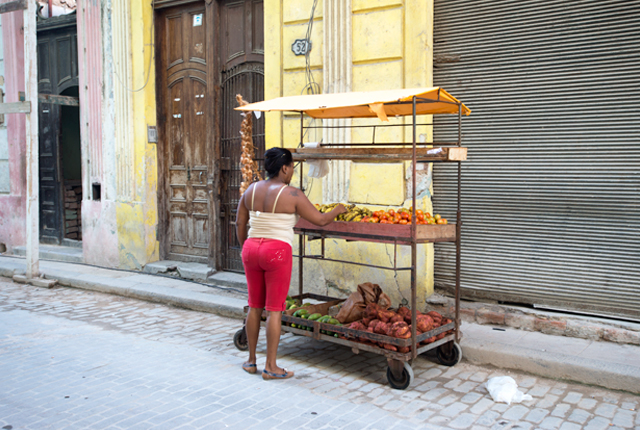 We expected Old Havana to be something like Old San Juan in Puerto Rico — a developed, tourist-filled neighborhood with gorgeous colorful colonial buildings. Not quite. Old Havana is in fact a major tourist destination, and it does have incredible architecture, but it's much rougher around the edges than somewhere like Old San Juan. It's also being developed in a way that will ensure the locals can continue to live there, so it feels authentic. Visitors here will get a real glimpse into day-to-day life in Havana, with its vegetable carts, fritter counters, and first-floor homes with doors and windows open to the street. Locals are far more prevalent than tourists, and they're more than happy to jump into your conversations.
8. Americans Aren't Allowed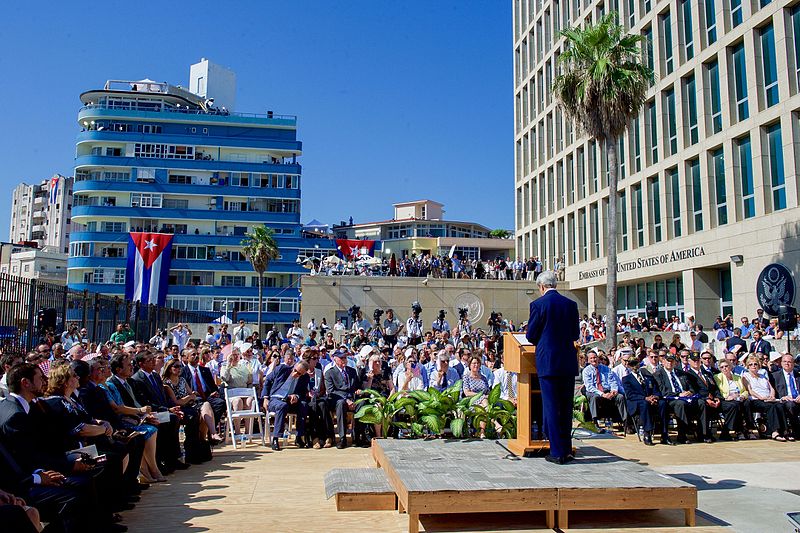 Thanks to the recent easing of sanctions, Americans can now visit Cuba for a dozen reasons, without having to apply for permission from OFAC — but tourism is not one of them. We met a decent number of other Americans in Cuba, most part of officially sanctioned tour groups. Hotels typically won't allow Americans to stay unless they are part of one of these groups, although as of this summer it's possible to book apartments — called "casa particulares" — through Airbnb. However, the groups are prevalent enough that a couple of Havana hotels, including Hotel Nacional, told us the U.S. would be their biggest market this winter.
8. You Can't Bring Home Cigars and Rum
Thanks to new rules put into effect in January, 2015, travelers can return with up to $100 of alcohol and tobacco products. For true cigar afficionados that may not be a lot, but it's enough to bring back a few souvenirs for friends and family.
9. The Food Is Bad
There are some amazing Cuban restaurants in the U.S., but Cuba itself has long had a reputation for bad food — and not without cause. We did find the food at the resorts in Varadero to be supbar (even for all-inclusive resorts, which are not always known for great cuisine). However, in the last five years or so Cuba's easing of restrictions on "paladares" (restaurants that are privately run, rather than state-run) has allowed them to dramatically increase in number, and their food is typically better. We ate some fantastic meals in Havana, from the fresh tacos at 304 Havana (the hipster-ish Cuban who smugly told us we needed reservations made us New Yorkers right at home) to the phenomenal traditional Cuban feast at Hotel Nacional's La Barraca. Also: Cubans sell delicious homemade foods to each other, but tourists brave enough to jump in line can find some delicious goods.
10. You Can't Use the Local Currency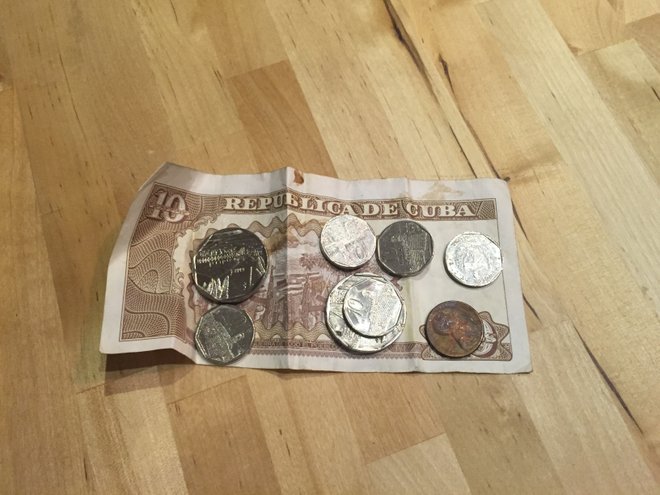 There are two currencies in Cuba: The Cuban peso (CUP) and the convertible peso (CUC). At official money exchange counters, tourists will receive CUC. One CUC is equivalent to about 24 CUP. We're still not totally clear on whether tourists are officially allowed to use CUP, but we occasionally did without incident after receiving CUP as change. Food counters and small restaurants geared toward locals will list prices in CUP, so make sure not to accidentally pay in CUC or a dinner that should cost about a dollar might end up costing you about $24.
11. Everyone Is an Atheist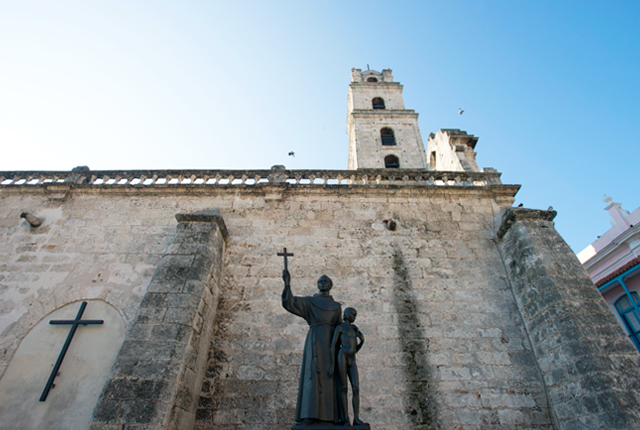 After the Cuban Revolution, those who practiced a religion were prohibited from joining the Cuban Communist Party — but that doesn't mean religion went away. The majority of the population is Catholic, and Santeria — a fusion of Catholicism and the Yoruba religion imported by African slaves — is quite popular as well. Keep an eye out for locals dressed all in white — Santeria initiates must wear white clothing for a year. We also spotted some headless doves in our street and heard ritual chanting from our apartment in the wee hours on our last night in Havana. After the pope's visit to Cuba this year, Raul Castro announced that the Cuban Communist Party would begin to allow believers.
12. You Need Physical Maps to Navigate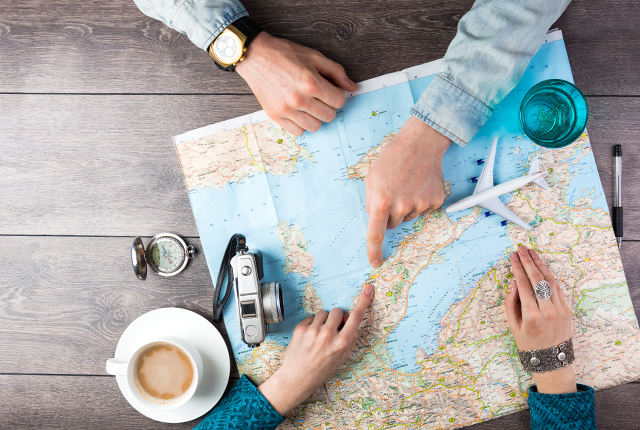 You might think that without Wi-Fi on your phone, you'll need to rely on paper maps to get around. Not the case. Offline apps are your friend, and GPS will work even though your cell signal does not — so download apps before you go. We used and liked Cuba Travel Guide by Triposo, and Cuba Travel Services also has a robust offline app. We were able to use the maps on these apps to navigate with ease.
13. Havana Is Unsafe
Witnessing Havana's crumbling buildings, dusty streets, stray animals, and threadbare panhandlers can put a traveler on high alert. After all, we're used to associating urban decay and poverty with violent crime. (Detroit being a good stateside example.) Surprisingly, we were told by several locals that while petty theft and prostitution happens, violent crimes are incredibly rare in Havana. And although official statistics from Cuba don't exist, the O.S.A.C. agrees in their 2014 report that most crimes are non-confrontational (like pickpocketing) and almost never involve any bodily harm. On our visit, Old Havana was crowded at all hours and full of tourists milling about together and warmly talking to each other and locals. That said, Havana is still an urban center, so be smart about your belongings. Leave the jewelry at home, keep your wallet tucked away (or use a money belt), and hold your bag in front of your body. And note, the lighting can be dim or absent around certain street corners, a key time to stay alert.
14. Women Shouldn't Travel to Cuba Alone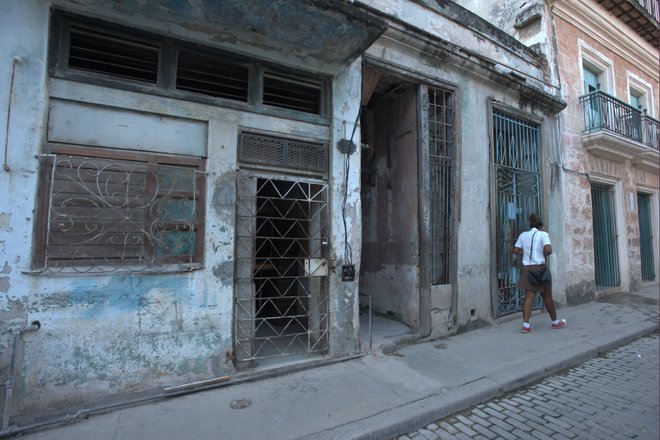 Aside from the idea that Havana was unsafe, we often heard that it was particularly rough for solo female travelers to safely get around. Constant harassment and sexual threats, we heard, were some of the hazards women faced, and walking through the city streets was like running a gantlet of wolf whistles. In truth, the cat calling was almost unavoidable, but it didn't feel threatening in nature. (A common refrain was the pedicab drivers offering in singsong, "Taxi? Boyfriend?" to any lady passing by.) While this attention is frequent, women should feel comfortable traveling freely on their own. And while solo female travelers do attract flirtatious attention, it's usually nothing that can't be shut down with a strong "no," which thankfully is the same in both Spanish and English.
15. Cubans Are Woefully Behind the Times
It's easy to assume given the vintage cars and sporadic Internet that Cuban pop culture is lagging somewhere between the rotary phone and the Rubix cube. And given its isolation, some people could assume global news trickles through the country a full day — if not a week — behind. But the day of the France terrorism attacks all the locals were buzzing and filling in the tourists on the details. And along with their affinity for classic cars, Cubans also professed to us their love of Pharrell Williams and Jay Z. Even the CrossFit Games were on TV while we were there, proving fitness trends are truly global turf. While not all American culture is enthusiastically adopted, you can be sure Cubans know the latest hit by Jennifer Lopez.
Now, take a tour through Cuba.
https://www.youtube.com/watch?v=QJu3bxcr3yk
Editor Maria Hart contributed to this article.
You Might Also Like
All products are independently selected by our writers and editors. If you buy something through our links, Oyster may earn an affiliate commission.