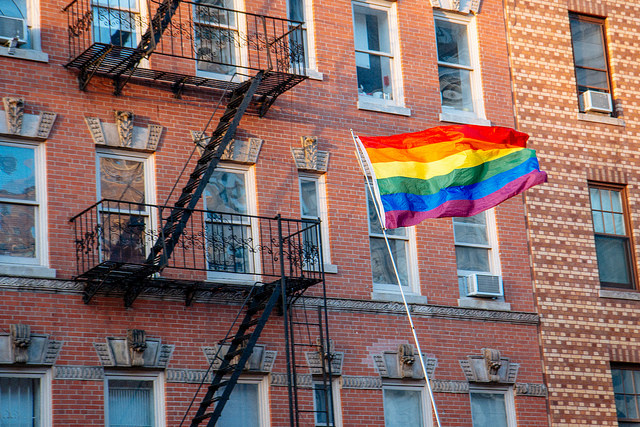 The current administration may have chosen not to officially recognize it, but this month is LGBTQ Pride month. June was designated as the month of celebration to honor the Stonewall riots of , which occurred in June 1969. This commemoration has expanded across the U.S. and internationally in the hosting of a wide range of cultural events and marches. It's a great opportunity to celebrate the diversity and the accomplishments of the LGBTQ community around the world. But on behalf of the other eleven months of the year, here are five thriving LGBTQ neighborhoods across the U.S. that keep Pride going year-round.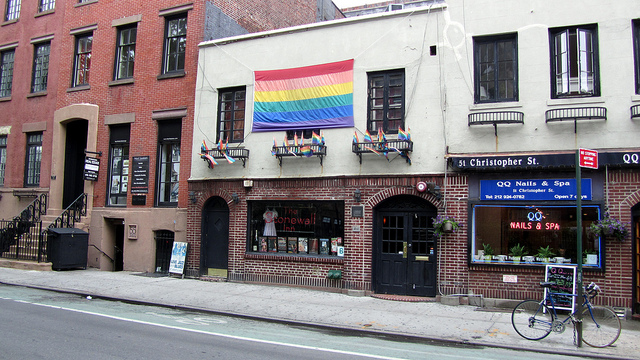 New York City is, in fact, a collection of neighborhoods spread across five boroughs, and you're likely to find an LGBTQ-friendly watering hole or community in nearly every corner of the city. Of course, the hub of all things queer-friendly is in the West Village — site of the Stonewall Riots, now home to the Christopher Street Pier, the Stonewall National Monument, the finish line for the nation's largest LGBTQ Pride parade, several gay and lesbian bars, and a deeply entrenched (but dwindling) gay population. A bit farther north, Chelsea — home to heavy-hitting art galleries and the High Line — is still a bastion of gay life, with a few bars clustered around Eighth Avenue. Above that, Hell's Kitchen is maybe Manhattan's gayest neighborhood, and seemingly every week bars and restaurants are opening that cater almost exclusively to an LGBTQ clientele. Harlem and neighborhoods uptown have also seen smaller bars and lounges continue to open in recent years.
It's not just Manhattan, though, that has its arms open to the LGBTQ community. Park Slope, Bushwick, and Williamsburg, in Brooklyn, have plenty of gay or gay-friendly nightlife venues, community centers, and visible LGBTQ locals. In Queens, Jackson Heights serves as the hub for both a thriving immigrant community as well as a sizeable portion of the city's Latino LGBTQ population — the neighborhood hosts Queens Pride, a jubilant festival that helps kick off Pride Month across the entire city.
A Party Hotel Pick: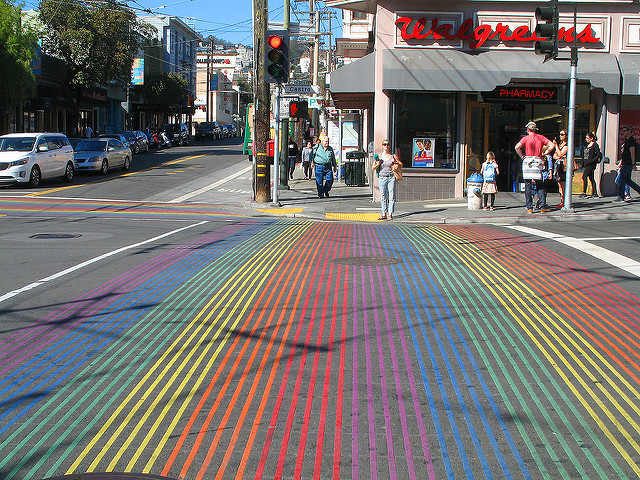 Dating back to the late '60s, the Castro was one of America's first gay neighborhoods. In fact, the first Bay Area gay bar, the "Missouri Mule," opened its doors here in 1963. The neighborhood serves as a landmark of the struggles and gains for the LGBTQ community. A Castro street art installation called "Love is Love," which was commissioned as a proposal by a gay Castro resident to his partner, epitomizes the openness of the neighborhood by celebrating both same-sex and interracial relationships. Being home to the largest LGBTQ-identified population per capita at 6.2 percent, this comes as little surprise. The Castro continues to serve as a center for activism and LGBTQ events, as well as a great destination for visitors of all orientations. For a laid-back evening out, the historic Twin Peaks is a solid bet for great cocktails and a friendly atmosphere, as is Moby Dick. If a dance party is what you seek, look no further than Badlands.
A Value Hotel Pick: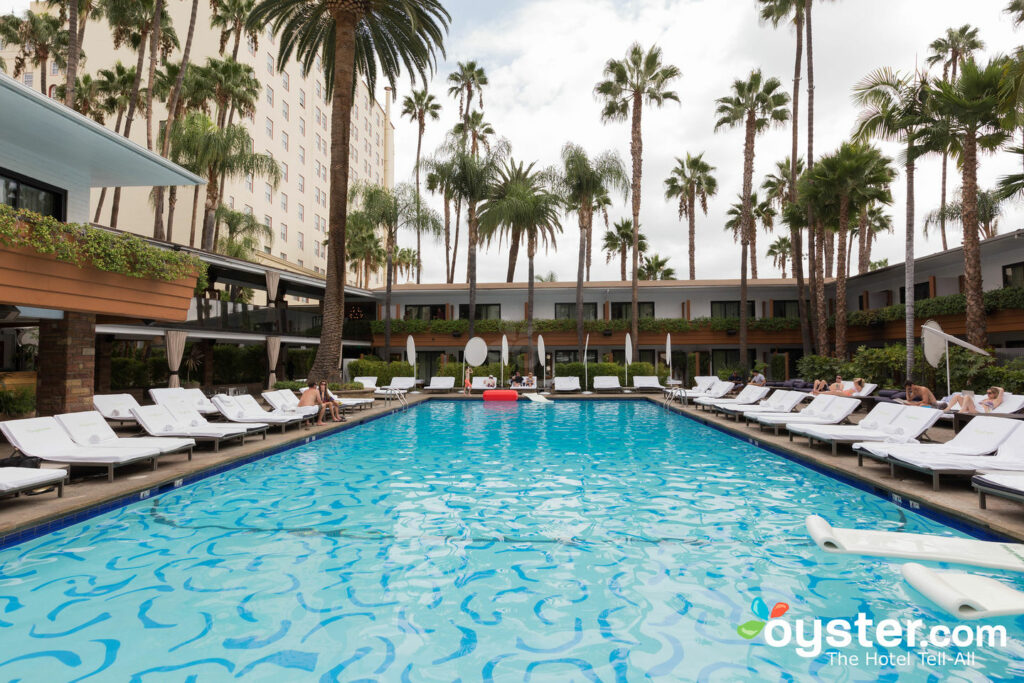 This is one of the most established LGBTQ communities in the United States. , as it's known locally, is home to the iconic Sunset Boulevard's most famous section, the Sunset Strip, which is strewn with restaurants, music venues, boutiques, and more. Other noteworthy spots include Melrose Avenue's design and antique shops and the Art Deco architecture around Fountain Avenue. Then there's the Abbey — a world-famous gay bar. This successful LGBTQ institution offers more than just well crafted drinks and cuisine. , opened in 1991, created a more open space for the LGBTQ community. The large outdoor patios provided a welcoming atmosphere and high visibility — unusual at the time, as LGBTQ venues were limited to a more back-alley scene. It is a truly inclusive venue, with themed nights ranging from drag shows to girls' night and more.
A Party Hotel Pick: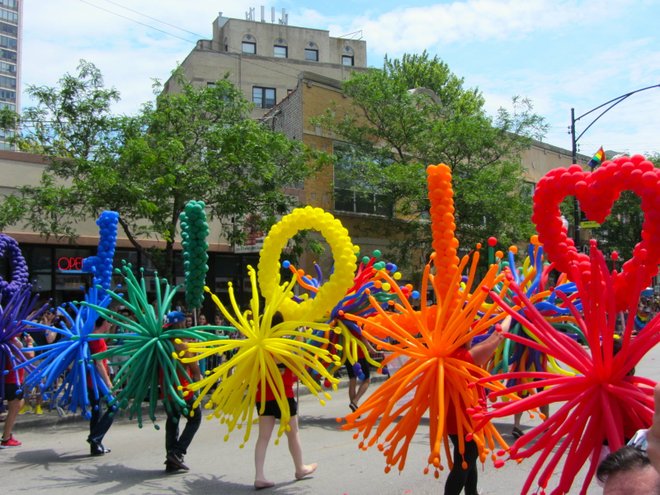 This neighborhood's nickname might be a dead giveaway, but to be clear, all genders and sexualities will find a welcoming community in Boystown. The world's first and only outdoor LGBTQ museum, the Legacy Project, is located here, and it can be explored by walking down North Halsted Street. The museum comprises placards on Halsted's rainbow pylons dedicated to LGBTQ heroes, such as Harvey Milk, Frida Kahlo, and Alvin Ailey. The area also sports several excellent theaters and performance venues, like the famous Laugh Factory comedy club and the Annoyance Theatre, which hosts eccentric performances. Halsted, the main street through Boystown, is where the rowdier bars can be found. For a quieter evening, the boys might want to head to Elixir Lounge, whereas the historic little taproom at The Closet has a more diverse LGBTQ scene.
A Value Hotel Pick:
Montrose played a significant role in the rise of LGBTQ activism. The LGBTQ community has stood and continues to stand in stark contrast to typical Texas politics and culture, but it's existence, particularly in Montrose, has created a more open dialogue in Texas. For example, the first openly gay or lesbian mayor of a major American city, Annise Parker, was elected in Houston in 2009. Like many creative and LGBTQ neighborhoods, notably New York's and Castro, Montrose has become quite gentrified. However, many LGBTQ institutions still exist in this shifting neighborhood. Montrose Mining Company and Bayou City Bar and Grill hold lively dance and drag shows. The drag scene appears to be especially flourishing with shows at numerous venues happening anytime from brunch to late night. If you're not in the mood for extravagant queens doing their best Whitney Houston and Rihanna impressions, the neighborhood has plenty of cultural attractions. Art lovers can visit the Menil Collection's extensive and diverse works, including Warhol, Pollock, and Picasso. For some of the best Mexican food north of the border, head to Hugo's, located in the heart of Montrose.
A Bed and Breakfast in Montrose: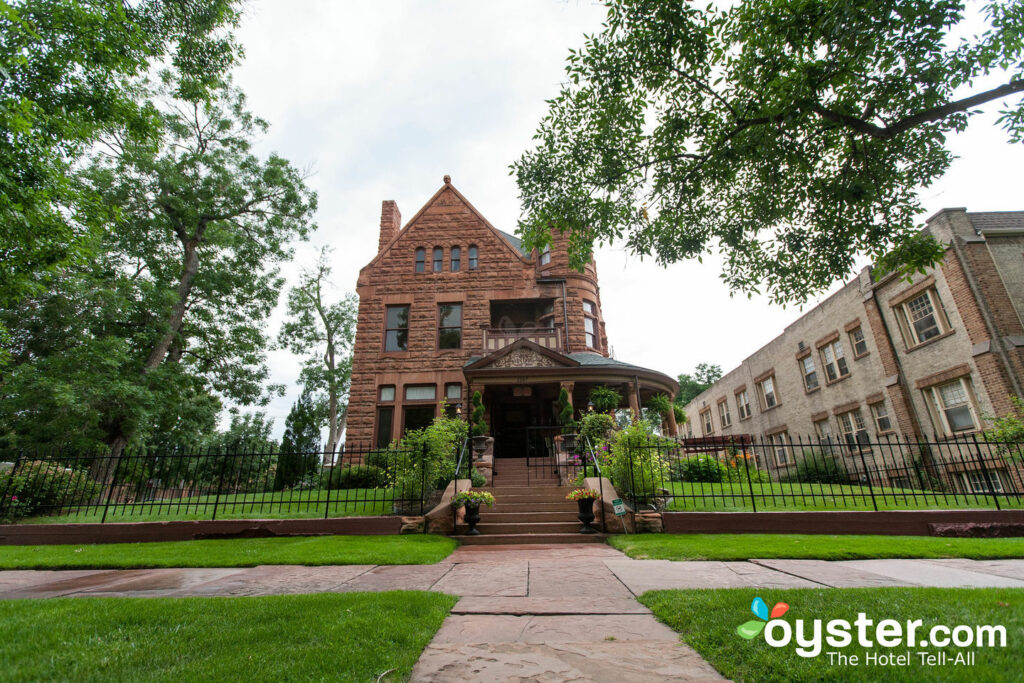 The LGBTQ scene is alive and well. is the epicenter for the community, and it's also a hub for artists and the alternative punk scene. Colfax Avenue lives up to its reputation for nightlife, sporting several concert venues and late-night bars. During the daylight hours, trendy coffee shops and stores open their doors to the neighborhood's diverse clientele. Cheesman Park to the east and Civic Center Park to the west bring some green space to the urban sprawl, and they host many festivals, like the People's Fair in June. Some local LGBTQ hotspots include X BAR, Charlie's Nightclub Denver, and Club Vinyl. However, many other LGBTQ venues can be found scattered throughout Denver. There are several Lesbian bars too, notably Blush & Blu and Lannie's Clocktower Cabaret, which hosts themed nights. A wide range of options cater to all types, from upscale to grunge.
A Romantic Hotel Pick:
Though it's only officially existed since 2007, the Gayborhood has played a fairly influential part in Philly's history, as well as for the American LGBTQ community. You'll know you've found it when you've stumbled across the part of Washington West neighborhood where rainbow flags have been affixed to the street signs. Locust Street is the center of the city's Pride festivities in June, and bars like Woody's have been drawing gay locals for decades. On the weekends, patio cafes play host to groups of friends brunching and foodie haunts have been opening in the area like wildfire lately. Even amid all of this modern buzz, it remains one of the most historically charming parts of town, with narrow cobblestone streets lined by brick row houses. The neighborhood is also home to Giovanni's Room, or the most recent incarnation of what was reportedly the oldest LGBTQ bookstore in the United States. Today, it's run by Philly AIDS Thrift, but sells everything from second-hand books to new queer literature, plus an array of thrift-store finds.
A Boutique Hotel Pick: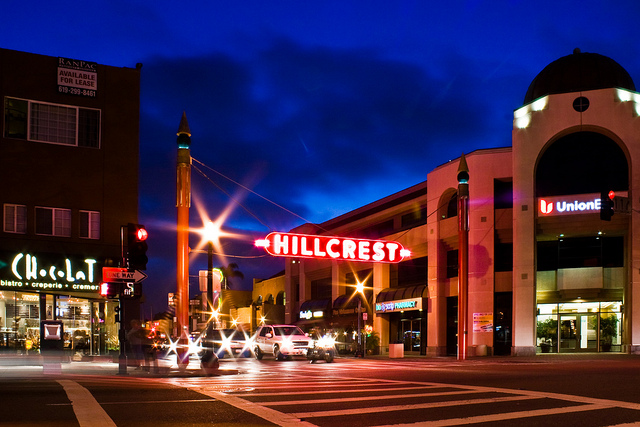 This historic neighborhood is conveniently located just north of downtown and Balboa Park. Its pedestrian-friendly streets are packed with boutiques, bars, and delicious restaurants. San Diego as a whole is quite LGBTQ-friendly, but Hillcrest was the first inclusive neighborhood and maintains the most vibrant scene today. Local LGBTQ favorites include the Flame and the Brass Rail. For a potentially wilder evening, check out Urban MO's events, including drag shows and gay cowboy night. Outside Hillcrest, the nearby Gaslamp District has excellent dining options as well. For a city break, get out to the stunning coastline in search of seals at La Jolla Cove — perhaps you'll find a handsome otter too ;-).
A Boutique Hotel Pick: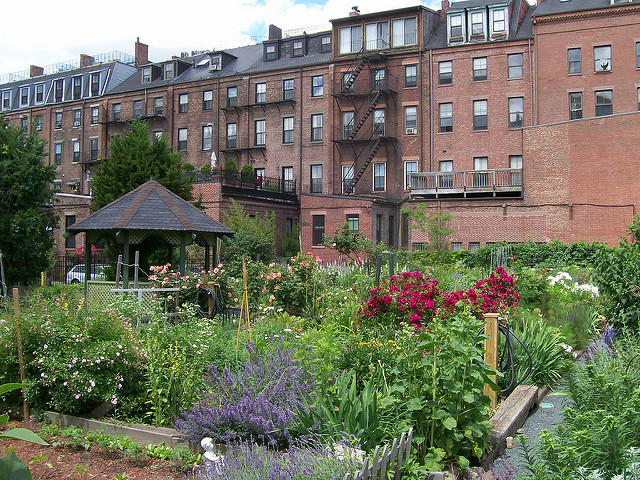 As in many cities, gentrification is real and alive in Boston. Decades back, LGBTQ citizens began scooping up property from an economically segregated inner-city community of color in the South End, part of just one wave of displacement that has swept through central Boston as property values continue to rise. These days, it's the LGBTQ community that's being run out and into less central neighborhoods, like Jamaica Plain and Southie, continuing the cycle. Some vestiges of the neighborhood's diversity still exist, but these days it's a pretty upmarket part of town. Fancy boutiques and young, wealthy families have moved into the newly constructed condos and converted row houses, though the South End still serves as a hub of gay life in Boston, particularly during June's Pride celebrations, when block parties happen on several of its streets. Outside of Pride, there are gay-friendly eateries along the many quaint side-streets, Tremont Street, and Washington Street, as well as bars like The Eagle, Jacques Cabaret, and Club Café.
A Historic Hotel Pick: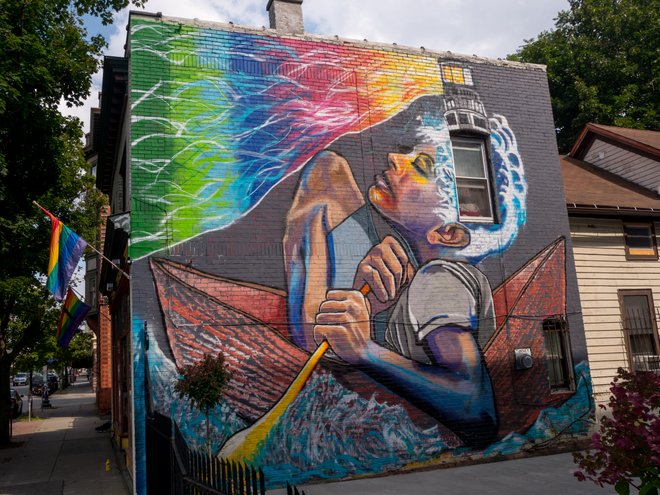 Visitors might find this historic district to be a pleasant surprise in , a city which is too often passed over on a trip to . Buffalo's Allentown neighborhood is the premier arts destination in the city, as well as the hub of the LGBTQ and alternative scene. Allentown derives its name from Allen Street, the main thoroughfare that is lined with excellent restaurants, dive bars, galleries, and boutiques. Live music plays at many venues — Nietzsche has a great line-up of local rock bands, and Dreamland has an eclectic mix of avant-garde performances. Allentown has a roster of gay bars as well, including Q, Fugazi, and Funky Monkey. Off the main drag, Allentown's side streets lead to rows of adorable Victorian-style homes covering every color in the rainbow. Consider visiting for a free gallery walk on the first Friday of the month, when galleries and shops stay open late with special events and offerings.
A Historic Hotel Pick:
Kyle Valenta contributed reporting to this article.
No matter where your next vacation is, Away's carry-on bag is perfect for your trip. Featuring a USB port, a TSA-approved lock, 360 degree spinning wheels, and a super hard exterior shell, it's built to be the last bag you'll ever buy.
You'll Also Like:
All products are independently selected by our writers and editors. If you buy something through our links, Oyster may earn an affiliate commission.