According to the , 37 percent of consumers with children 12 and under were considering or had already taken a babymoon in 2013. For affluent consumers, more than half of them (53 percent) were planning to take a "pre- or -post-baby getaway." ICYMI, babymooning is a relaxing, romantic vacation taken by moms- and dads-to-be. Usually done in the second trimester, when flying is considered safe (of course, your doctor should have the final word on that), babymoons are a way for couples to spend some quality time together before a little one is added to the mix.
"Babymoons can be expected to parallel the general trend in leisure travel," says Laura Mandala, the managing director at Mandala Research. "Prospective parents are like everyone else when considering how to spend discretionary income."
So with the whole world as your oyster (pardon the pun), plus concerns regarding Zika, where should you and your sweetheart take this last hurrah of sorts? To help, we rounded up some awesome babymoon getaways to take this winter. While they're located around the country, each offer a heavy dose of relaxation.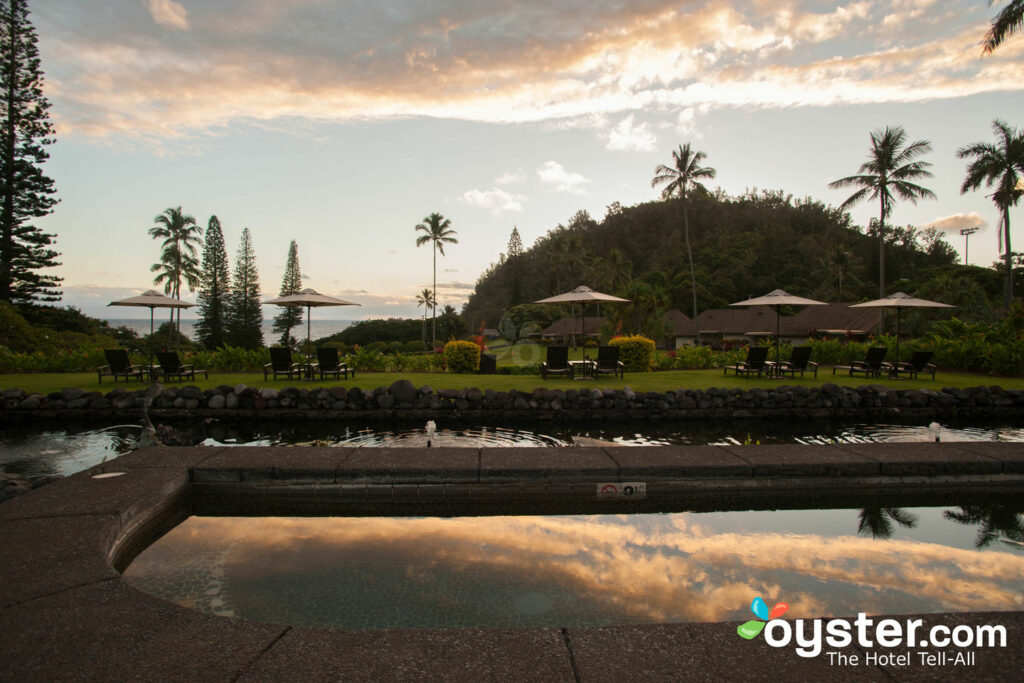 Hawaii is always a good idea, but this resort in Maui ups the ante on your typical beach getaway with experiences like outdoor yoga, lei-making, ukulele-playing, and throw-net fishing. Prenatal massages and meditation courses, which are offered on the property, are also perfect for moms-to-be. To take your vacation to the next level, opt for one of the private beach bungalows. And if you go for the all-inclusive option when booking, it will include all meals as well as a $175 resort credit per person per stay, which can be used for that aforementioned massage.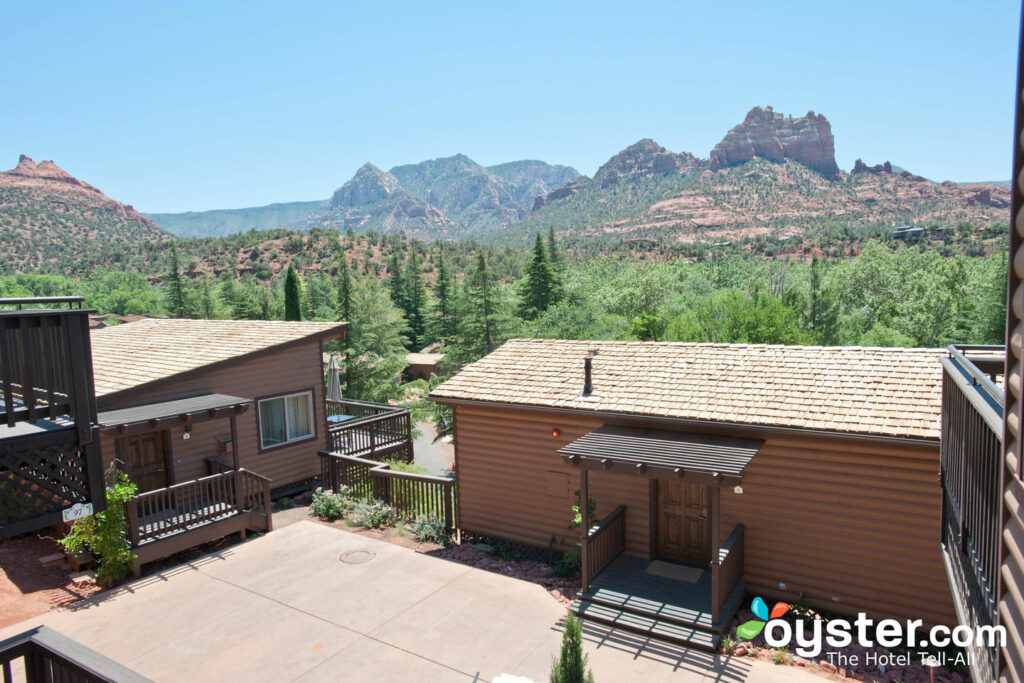 Escape the cold weather with a visit to the southwest, where the temps range between the high 50s and mid-60s. Set amid the scenic splendor of Sedona, this property will appeal to wellness-focused couples looking for romance. The hotel's cottages — some of which feature a cozy fireplace — are spread across 87 acres with plenty of privacy. Eat at the renowned fine dining restaurant and unwind during a free yoga class or stargazing session with an astronomer. The hotel's spa also offers prenatal massages for expecting moms. The best part? L'Auberge de Sedona knows why you're here: Their babymooning package, complete with credit for breakfast, dinner, and a maternity treatment at the spa, will ensure you have an unforgettable stay with your sweetheart.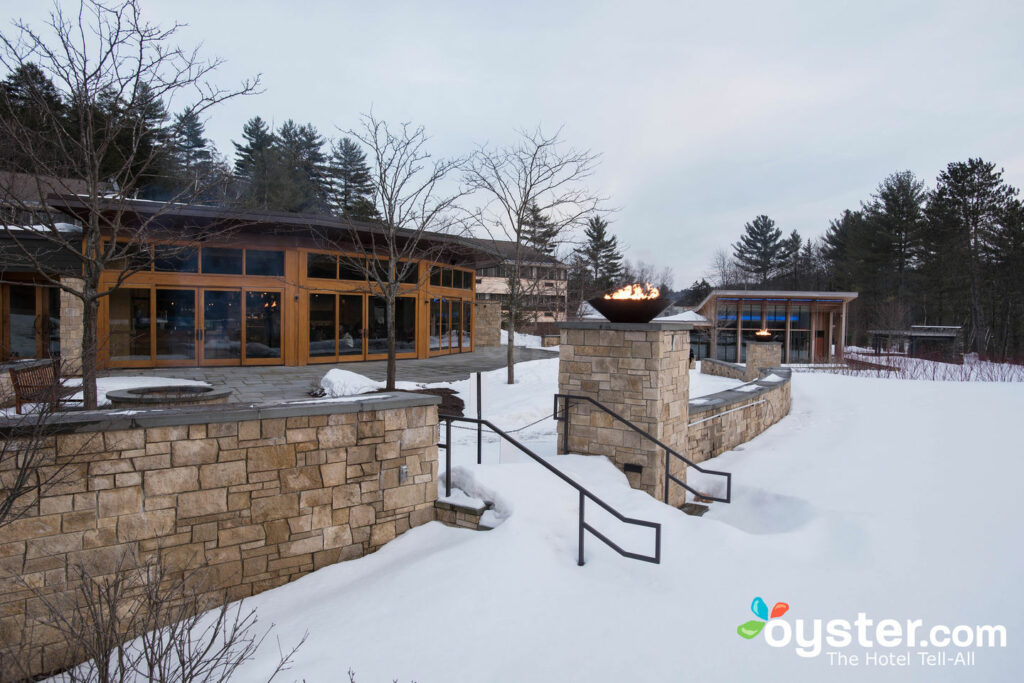 A popular destination on the babymoon circuit, Stowe, Vermont offers couples a cozy, romantic atmosphere. Topnotch Resort is close to Stowe Mountain, which means dads-to-be can hit the slopes while expecting moms relax in the spa or enjoy a book in front of the lounge fireplace. Then, meet back at one of the spa's multiple hot tubs or one of two on-site restaurants, both of which use locally sourced ingredients. And if you happen to experience an ice-cream craving (or don't mind faking one), the Ben & Jerry's Factory is just a 20-minute drive away. Plus, the property's babymoon package includes a side-by-side spa service, breakfast and dinner for two, and special midnight craving items upon arrival, including pickles, cheese, crackers, and cookies.
Live on the East Coast and don't want to trek terribly far? Consider the Inn at Perry Cabin, a romantic getaway that checks off all the necessary boxes for an exciting and relaxing vacation. Here, couples can enjoy seclusion without an hours-long flight. There are also free kayak and bicycle rentals, private cruises on vintage sailboats and yachts, bocce and croquet courts, and at least five free daily activities (think movie nights and yoga). Plus, remember "Wedding Crashers"? It was filmed here.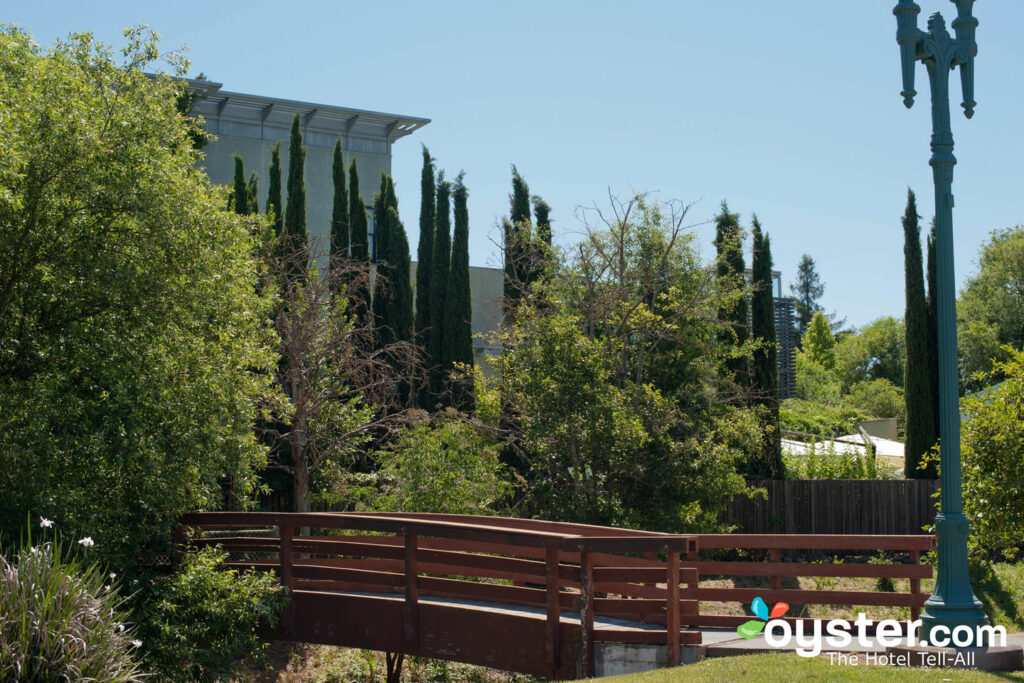 If you're looking to get pampered from head to toe, the throughly modern Hotel Healdsburg is the place to go. Book any room but a standard one for huge bathrooms with luxe soaking tubs. There's also a wonderful on-site restaurant from Charlie Palmer and a heated pool and jacuzzi if you prefer to take a dip outside. Guests can also cozy up around the lobby fireplace. While visiting, get the Mother to Be spa package, which includes a prenatal massage, signature facial and manicure, and complimentary pool access. In other words, a 150 minutes of pure bliss. Or choose the True Romance package for a super-indulgent weekend for both of you. The weather will also be a nice change for those coming from the freezing cold — winter temps average between 57 and 66 here.
Don't let your babymoon come with discomfort–stay snug with a pair of maternity leggings.
Related Stories:
All products are independently selected by our writers and editors. If you buy something through our links, Oyster may earn an affiliate commission.