We here at Oyster love staying on the cutting edge, be it with hotel trends or technology (have you seen our app?!). We also love taking full advantage of everything there is to experience with hotels, and there is often no better way to do that than with some handy hotel apps (like ours!). We've loaded up our iPhones and Androids in search of the best hotel apps around, and found these great, user-friendly apps that make our travel a lot easier and a lot more exciting. Best of all, they pair nicely with the Oyster Hotel Reviews and Photos app (have we mentioned that yet?), available for iPad. Download it and then take a look at some other great apps below!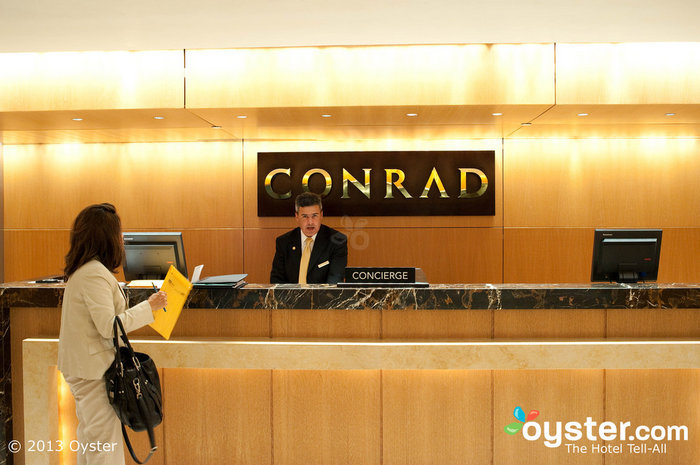 Standout feature: Pre-select designer bath amenities
The Hilton luxury brand Conrad is known for making its guests feel especially comfortable, so it's no wonder that they can cater to you not only in person, but also through your iPhone or iPad. The app makes it easy to arrange everything you need — transportation, spa treatments, you name it — before your stay.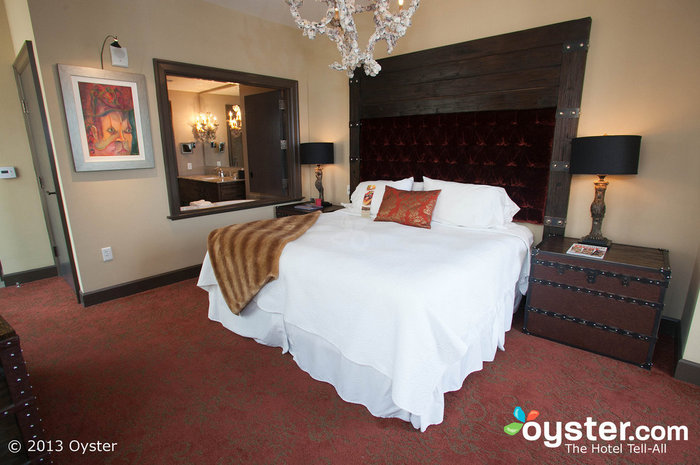 Standout feature: Filter your search by hotel brand
The Marriott app is great for frequent travelers, allowing them to search and book hotels directly from the app. Best of all, you can search through your Rewards Account or by hotel brand, so whether you prefer JW Marriott, the Autograph Collection, or the Ritz-Carlton brand, you can easily find just what you're looking for.
Download: SLS (free, Apple)
Standout feature: "Shake a drink" cocktail recipes
The design-centric SLS hotels are dazzling, even on the tiny screen of your phone. In addition to giving users the capability to order room service and find local events, the SLS app also has celeb interviews, shopping options, and drink recipes. Guests of the South Beach outpost can even use the app from their in-room iPads.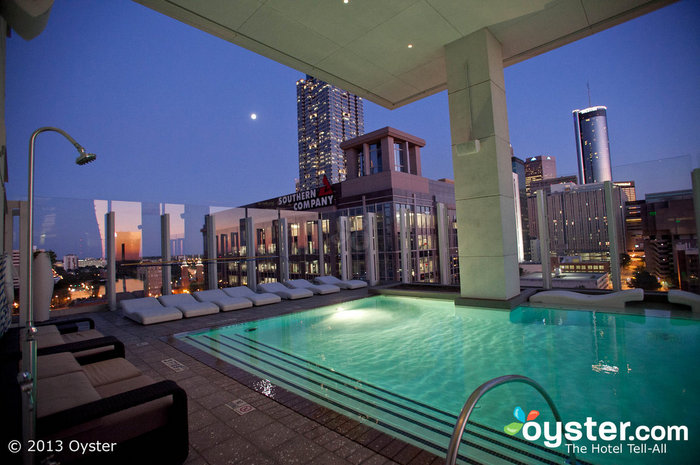 Standout feature: W music mixes
Of course one of the coolest hotel chains in the world has one of the coolest apps on the market. The famed "Whatever/ Whenever" service at W hotels even translates to the app, where you can order just about anything to your (or someone else's, for that matter) room. But the best features of this uber-cool app are the first-available specials to app users, and the custom W DJ playlists.
Download: Windsor Court app (free, Apple and Android)
Standout feature: Audio art collection tour
The luxurious Windsor Court hotel is one of the most stunning hotels in New Orleans, thanks to its multi-million dollar art collection, excellent on-site dining, and classic, romantic décor. And thanks to the hotel's user-friendly app, guests can search and book through the app, as well as take a guided audio tour of the art collection once at the hotel.
RELATED LINKS:
All products are independently selected by our writers and editors. If you buy something through our links, Oyster may earn an affiliate commission.