Everyone has their must-have travel accessories, whether they be neck pillows, eye masks, ear plugs, sneakers -- you name it. And now, thanks to technology, that list has grown even longer -- which can kinda be a pain. But the gadgets that make out list of travel essentials make traveling so much less of a pain that we're okay with the fact that our packing list is two pages instead of one. Here are five life-changing travel essentials that you shouldn't board the plane without.
1. Global Phones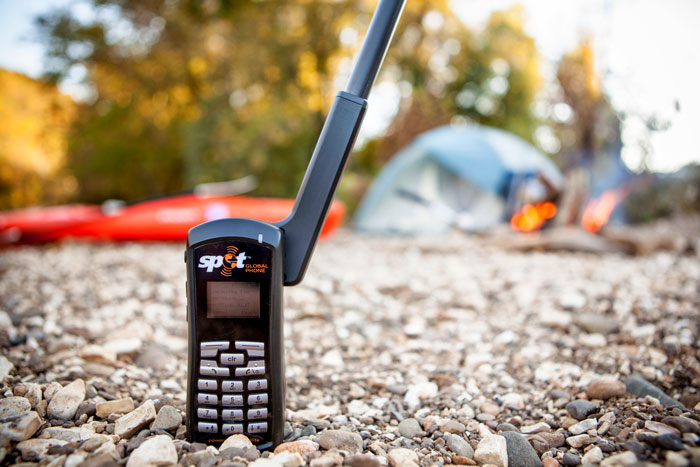 The SPOT Global Phone may appear to be from the Atari era, but even E.T. could phone home with this bad boy. It can work almost anywhere, so it's a favorite among adventure types, from mountain climbers to explorers. With its superior voice quality and the fastest satellite-based data speeds in the industry, the SPOT Global Phone keeps you connected well beyond cellular networks. Powered by 100 % satellite technology, the SPOT Global Phone connects you to family, friends, work, and emergency services from virtually anywhere in the world.
2. Super Chargers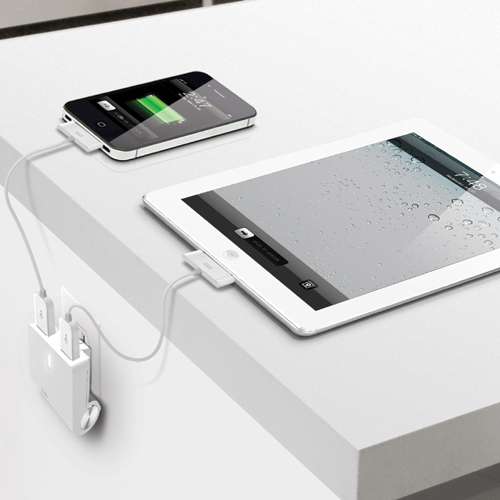 There is nothing worse than when your device's battery turns RED while en route to your next pit stop. But with the RockWall, our top pick among super chargers, you'll never go power hungry again. It's a dual port USB charger that packs a total of 15.5W of power so you can quick-charge your iPad and iPhone/iPod in one punch. The device is clever, too. Equipped with adapters, it's the only charger you need when traveling abroad. It also has a swiveling base so you can plug into an outlet on the floor, or in the wall, or even charge it folded flat.
3. Headphones
That crying baby on your transatlantic flight? It's screams have nothing on these Skullcandy headphones. The Aviator earphones are, not surprisingly, designed to resemble aviator sunglasses. Yes, Top Gun's Maverick would approve. But these earbuds deliver way more than just style and runway looks. The sound is pretty rockin' and the technology is space-age. Control the conversation and your playlist with the in-line, three-button remote and mic.
4. Cool Cameras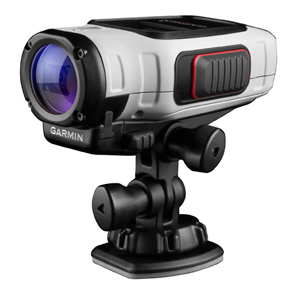 When you're a jet-setter, an iPhone video just won't do justice to your most recent adventure; you need a camera that can endure some turbulence. Meet VIRB from Garmin. This mini video cam records true HD 1080p video that lets you relive every minute of your journey in full, high-contrast, undistorted detail. Adjust resolution and filming speed for crisp, dramatic slow-motion up to 120fps. And it's all seen through VIRB's lens and processed through 16 megapixel CMOS sensor. In other words, it's pretty awesome — and makes for an amazing way to create (and capture) memories.
5. Travel-Friendly Toiletries
Germaphobe? Then hotel bathrooms probably give you the willies. Hey, we don't blame you. And we all dread the big hygienic dilemma of "Where do I put my toothbrush"? Well, Philips has an answer that will make you smile. This travel toothbrush is lightweight and comes with a handy travel case that doubles as a charger — it has a USB port, and plugs right into the wall or your computer. So feel free to indulge in another garlic breadstick or two during your next trip to Rome (or at the Olive Garden during your layover in Tampa). With the Sonicare DiamondClean, your pearly whites will be sparkly clean, and you won't need to worry about any nasty bathroom surfaces.
RELATED LINKS:
All products are independently selected by our writers and editors. If you buy something through our links, Oyster may earn an affiliate commission.