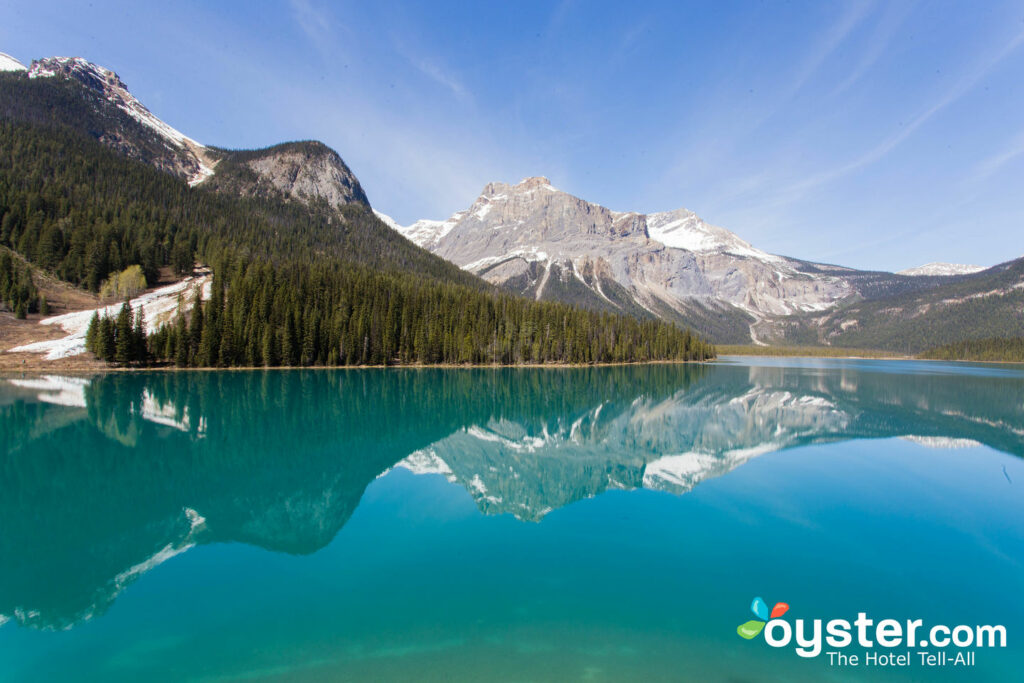 When asked to conjure up images of Canada, many travelers picture vast, open spaces, epic coast-to-coast road trips, green boreal forests, and some of the nicest people around. Throw in some hard-core hockey fans, a few woodland creatures, a handful of pretty cities, and real maple syrup and you're pretty much there. In reality, Canada really does have all of these things and more to offer. Its pretty cities are regularly named in the top 20 most livable places in the world, its men's and women's hockey teams tend to bring home more Olympic gold medals than most countries, its grand landscape really is packed with picturesque national parks, and Canadians might actually be sweeter than maple syrup.
This year happens to be a very important one for the rather modest country. Not only has it been named the top travel destination of the year by both Lonely Planet and the New York Times, but it's also gearing up for its 150th birthday on July 1st. Here, we've rounded up five solid reasons why you should visit Canada in 2017.
1. The Strong U.S. Dollar
From booking hotels to purchasing petrol, everything — and we mean everything — north of the border has been slapped with a 30-percent-off sticker. That's because the strong American dollar has been steadily sitting at around $1.34 Canadian, and, bad news for our neighbors, showing no signs of slowing down anytime soon.
2. Its Progressive Prime Minister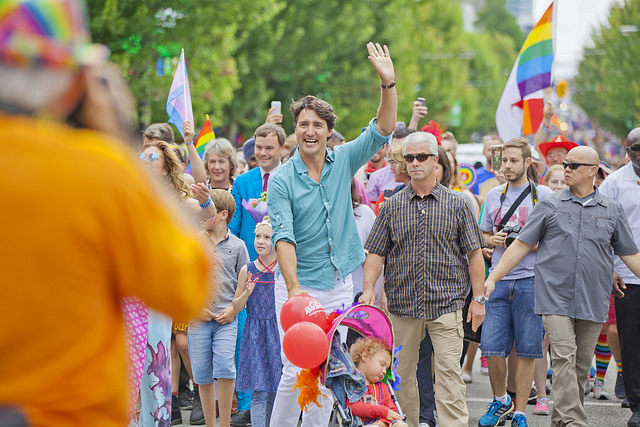 Sure, he may be young, handsome and have really great hair. But those aren't the only reasons why Justin Trudeau is being recognized around the world as a shining example of what a 21st-century leader should look like. Instead, it's his open minded ideologies and progressive policies that have people really talking. At a time where politics in the U.S. couldn't be more polarizing, Canada's prime minister couldn't be more different than America's president. After all, Trudeau is proudly pro-choice, pro-marijuana, pro-human rights, AND a self declared feminist. He comes from a family that has deep roots in Canadian politics (his father was one of the most adored prime ministers in the nation's history), and he's the second youngest prime minister to ever hold office. He made history in 2015 when he appointed 15 men and 15 women and created gender balance in the country's cabinet for the first time, and he lead his nation in welcoming and resettling over 25,000 Syrian refugees. We're not saying that Trudeau's perfect, but he's certainly a very positive and progressive leader.
3. Its Celebrated Diversity
Canada is well-known for having an inclusive, multicultural society that its citizens are proud of. That's because from a young age, Canadians grow up learning about their nation as a "mosaic" instead of a "melting pot," and it's this kind of mentality that shapes their definition of what makes a nation strong. So instead of blending together, Canadians are taught to celebrate their differences. As a result, they have two official languages, English and French, and regularly welcome immigrants and refugees from around the world. In fact, one out of five people in Canada identifies as being foreign born, making it the country with highest proportion of immigrants among G8 nations.
4. The Great Trail
"No matter your age, beliefs, or your passions, there's a trail that connects us all." That's the slogan for one of Canada's most ambitious public projects, and it's a slogan that speaks for itself. When it's completed by July 1st, 2017, the Great Trail will link over 15,000 communities across 24,000 kilometers and connect all of Canada's 13 provinces and territories. It will then take the title as the largest network of recreational trails in the world, which is no easy feat for the world's second largest country. To date, the project has taken almost 25 years to complete, and in the spirit of teamwork, it has received funding from both the federal and provincial governments, as well as private and public donors. With the bold intention to unite Canada under one horizon, whether they prefer to hike, bike, paddle, walk, run, ride, cross-country ski, or snowmobile, travelers will soon be able to cross the country from coast-to-coast without using a car.
5. The National Party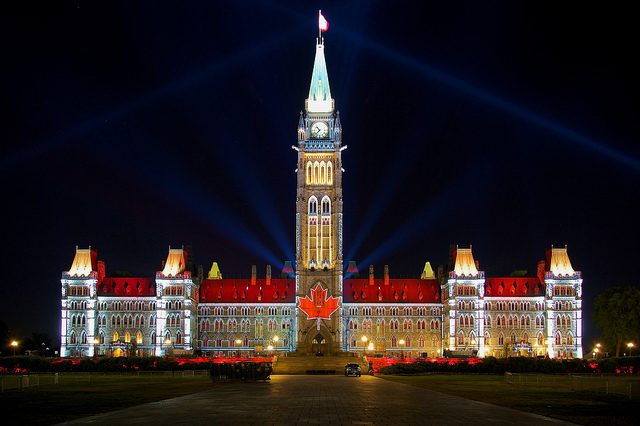 No, we're not talking about politics. Quite the contrary. We're talking about Canada's year-long sesquicentennial celebrations taking place throughout 2017. Each year, July 1st marks Canada's confederation, and for this year's festivities, visitors and Canadians alike can expect year-round activities, parades, street parties, concerts, fireworks and more. To add to the good cheer, all 47 of Canada's national parks and over 100 historic sites are inviting visitors to come explore, experience, and celebrate Canada by offering free admission. All you need to do is sign up for a Discovery Pass online.
Need a place to stay? Discover 584 hotels in Canada here.
You'll Also Enjoy:
All products are independently selected by our writers and editors. If you buy something through our links, Oyster may earn an affiliate commission.