The words "wine country" conjure thoughts of Napa and Sonoma -- or maybe Burgundy and Tuscany if you're headed abroad. But any oenophile worth their stemware knows various wine regions exist throughout the world, some in the least expected places. Not only will you find delectable wine with more reasonable price tags in the six off-the-radar locales we're highlighting here, but you'll also discover winery tours and accommodations that are far from the crowds -- and far more affordable. Bonus: These wines aren't as easy to find in your corner shop, making any bottles you sample on your trip all the more special.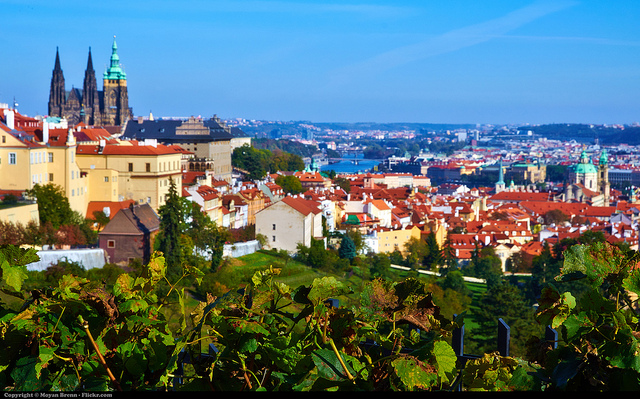 The Czech Republic is still trying to shake off its culinary
reputation as a place that serves little more than stick-to-your-ribs
meat-and-potato dishes and beer — and the Czech town of Plzeň turns out world-renowned suds — so it makes sense that the country's wines
would be under the radar. That's why it might surprise you to learn that wine
production is an essential part of Czech history and culture, to the point that
Prague Castle itself has vineyards that date back to 10 A.D. The on-site Piano
Nobile restaurant provides
the perfect spot to sample this regal vino with views over the grounds and the
rest of the city. You can also sample
wine from other Czech regions, like Moravia, and even try Czech sparkling.
Where to Stay: The Augustine Hotel offers contemporary luxury
right by the Charles Bridge.
Also Consider: Croatia, where the white wines are poised to take
on Austria's.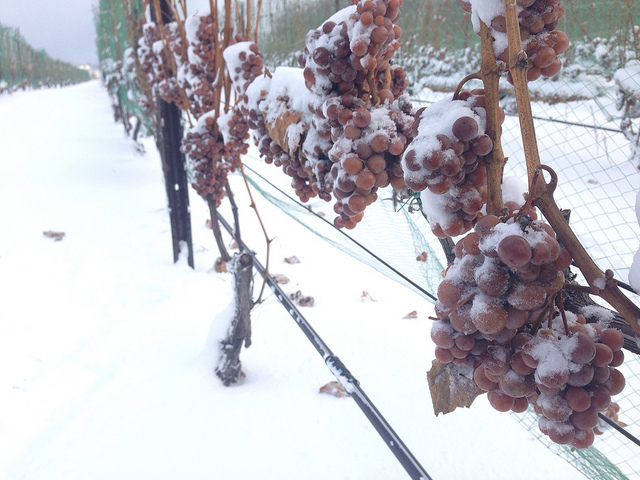 Here's what you picture when you think of wine regions: terra-cotta landscapes flooded with sun, trellises laced with vines, and maybe someone stomping the ever-loving life out of a bucket of grapes. What you don't picture? Cold, icy, snowy turf. But that would accurately describe Canada's wine region much of the year. And surprisingly, it makes for some incredible wine. The chilly frost concentrates all the grapes' sugars, producing a wine of rich sweetness that's perfectly paired with dessert. Canada is the largest producer of ice wine, and its wines are considered by many (including prestigious wine judges) to be the best of the best. Ice wine regions include the Niagara Peninsula, Lake Erie North Shore, and Prince Edward County. Hitting the Niagara-on-the-Lake region gives you the opportunity to split your focus: spend one day visiting Niagara Falls (about a half-hour away) and another day touring wineries to see a range of Canada's natural wonders.
Where to Stay: Many rooms at the Harbour House Hotel have gas fireplaces and whirlpool tubs.
Also Consider: Prince Edward County is a laid-back wine region
that Travel + Leisure compared to Napa forty years ago.
Talk of wine often boils down to an Old World versus New
World debate — the former being Europe, the latter the Americas.
Somehow we forget to include other continents in this discussion (despite that jumbo
bottle of Australian Yellow Tail that turns up at every party). But South Africa — with a full spectrum of whites and reds, including its own Pinotage variety — is gearing up to jump into
the dispute and make it a three-way fight. Wine country here is nestled around the western shore of the country,
but flying into the Cape Town capital, you can basically drive north, south,
or east and bump into vineyards. All are about an hour away and make for the
perfect day trip.
Where to Stay: Stay at the Vineyard Hotel and you won't even
need to leave the property to sample some outrageously good bottles.
Also Consider: Another New World contender, New Zealand is ready to join the big leagues.
In the early 2000s, when Spain's food and wine scene exploded, Portugal remained in the shadows. It seemed
this country would always be the bridesmaid to Spain's ecstatic bride. But don't say, "Poor Portugal" yet, because
in recent years the spotlight has receded from Spain, and it looks to be
circling left of center. Now travelers are singing the praises of Portugal as a
wildly affordable European hub with a charming capital and endless stream of
sunny, easily drinkable wines. And after flirting with a bottle of Vinho Verde,
the green, summery, effervescent wine that the New York Times dubbed "cheap and cheerful," you may be compelled
to declare your love. The Vinho Verde wine region is in the north, basically
head-butting Spain, so after doing an obligatory sweep through Lisbon,
travelers should head up to the Vila Verde area, which, as implied, is
surrounded by wine regions growing the green good stuff.
Where to Stay: A good home base, Melia Braga Hotel and Spa allows for a bit of pampering between bottles.
Also Consider: Long in the shadows of Italy,
Greece (and its wine) has been gathering buzz.
When it comes to wine, consider Virginia the ultimate
comeback kid. After all, Thomas Jefferson himself was a wine-loving man and
worked hard to produce quaffable wine at Monticello. Today, a new generation of
Virginian winemakers are corking the stuff, and following up on our founding
father's wine ambition. Several wineries
are located just an hour outside of the Alexandria area, so it's easy
to soak up a little colonial history in Old Town, or even do a tour of D.C.'s national monuments — then add a chaser of wine tours after. In a way, taste-testing your way through the countryside, in charming towns such as Delaplane and Leesburg, is the ultimate coda to a historic tour of this area. We're sure TJ would approve.
Where to Stay: Old Town's Monaco Alexandria is a solid pick, and The Red Fox Inn is a top option if you're
overnighting in the wine region.
Also Consider: Another unexpected domestic wine
producer, Oregon is quickly catching up to its southern neighbor.
Wine from New York? It's hard to picture the state that gives us one-dollar hot dogs, subway breakdancing, and the phrase fuggedaboutit turning out decent wine. But the Hudson Valley is the pastoral antidote to New York City's urban chaos. Its winding, sleepy farmland is known for producing excellent cheeses, superior bread, and fruits and veggies every bit as luscious as those from California. And now this area is earning a rep for bottling some fairly good wine. The wineries loop around little artistic communities like New Paltz, Warwick, and the Catskills and weave around the Hudson River. As a bonus, in between sips you can go antiquing or stuff yourself rotten at the area's top-notch restaurants.
Where to Stay: The Ramada Rock Hill at Sullivan Center is an affordable, romantic home base in the Catskills.
Also Consider: New York's Finger Lakes for more delicious wine when you're in an empire state of mind.
All products are independently selected by our writers and editors. If you buy something through our links, Oyster may earn an affiliate commission.