San Francisco has grown into an expensive metropolis, trending foodie destination, and the home to thousands of techies who work at nearby social media giants such as Facebook, Twitter, and Pinterest. But considering the stresses of living in a bustling city, many locals search for weekends of respite beyond the City by the Bay.
So we pulled together a list for foodies, families, and couples who want to travel outside San Francisco's city limits this fall. It's full of legit reasons why you should take a 30-minute to two-hour drive from the city to visit these small seaside towns, national parks, wine regions, and historical epicenters.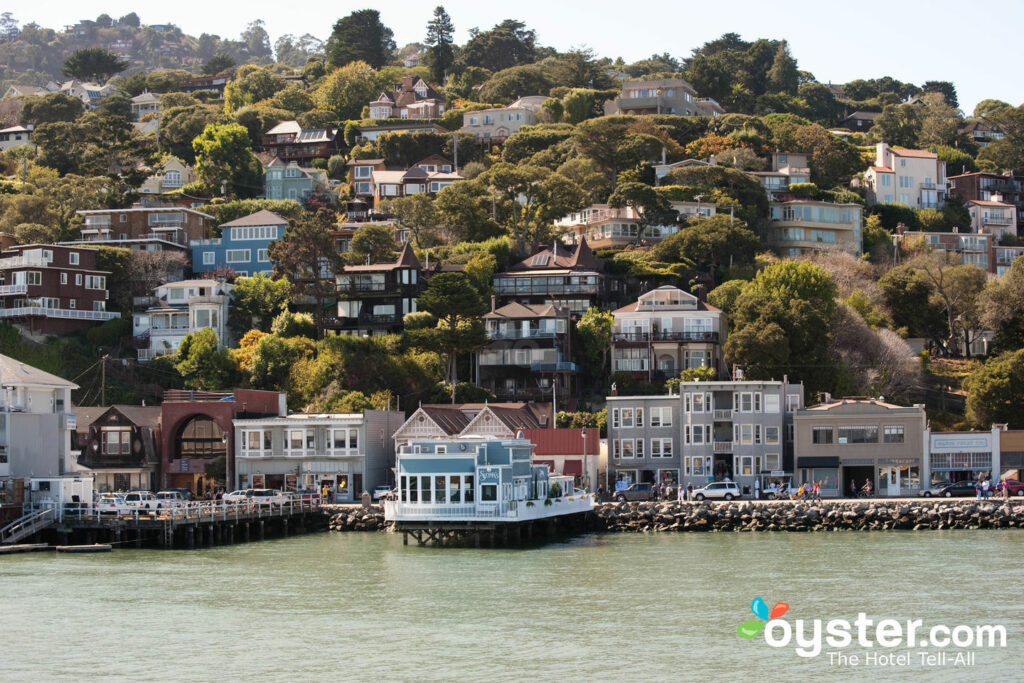 Just a 30-minute ferry ride from San Francisco, Sausalito can be a quick getaway if you don't want to spend a lot of time on the road. The small town, located near the northern end of the Golden Gate Bridge, is known for its eclectic artisan enclave among a fairly upscale community. Aside from its picturesque views of the bay, the city hosts a few fall events, including its annual Art Festival, the Sausalito Fall City-Wide Yard Sale, a chili cook-off, the Fleet Week Blue Angels Airshows and Parade, Winterfest, and the Sausalito Lighted Boat Parade culminating with fireworks. Sausalito is a quaint getaway for couples that don't want to break the bank.
Where to Stay: Cavallo Point under the Golden Gate Bridge offers sweeping views of the San Francisco Bay skyline. Located in a state park in Sausalito, across the bay from San Francisco, this historic property feels removed from the hustle and bustle of the city even though it is still accessible — the hotel operates a free shuttle to the ferry terminal.
For a fun family getaway this fall, parents can drive 45 minutes south of San Francisco to Half Moon Bay. Since 1971, the Half Moon Bay Art & Pumpkin Festival has attracted large crowds around Halloween. The annual festival includes the World Championship Pumpkin Weigh-Off, a pie-eating contest, a haunted house, pumpkin carving contests, and the Great Pumpkin Parade. Admission is free.
And just north of Half Moon Bay, a few farms, cornfield mazes, and pumpkin stands are located along Highway 92. One of the busiest farms in the area, Lemos Farm, offers hay rides, pony rides, train rides, a petting zoo, and a haunted house for kids. Prices for these fun attractions range from $1 to $8 per person. Half Moon Bay is a cost-effective fall getaway for families who want to expose their kids to fun activities during the harvest season.
Where to Stay: There are several luxury resorts in the area, but this Comfort Inn is an affordable pick.
3. Muir Woods
Looking for a way to commune with nature? Well, outdoor enthusiasts can drive about 45 minutes north of San Francisco to explore the Muir Woods National Monument, a redwood forest preserved by U.S. legislation signed by President Theodore Roosevelt in 1908. With a $10 entrance fee (free for children ages 15 and under), visitors can stroll along the boardwalks and paved trails to take a gander at some of the tallest trees in the United States. Most redwood trees here max out at 250 feet, but range from 400 to 800 years old.
One positive perk about an autumn trip to Muir Woods is that it's off-peak season for tourists. Spring and summer are usually the busiest times of the year, but regardless of the season, parking is limited throughout the year; park rangers suggest using public transportation for a hassle-free visit.
And if you're vacationers who enjoy leaf peeping, don't expect to see the leaves changing colors here. Redwood trees are evergreen throughout the year. For a fall foliage adventure instead, you can take a three-hour drive from San Francisco to Yosemite National Park for an extended weekend getaway. October is usually the peak time to catch an array of fall colors; a few key vantage spots in the park include the areas along Glacier Point and El Portal, according to the National Park Service.
Tourism season doesn't slow down when the summer ends in Sonoma — instead, it heats up as wine connoisseurs and foodies flock to Sonoma County in the fall. Just an hour from the City by the Bay, Sonoma County has started to step out of the shadow of its more upscale rival, Napa Valley, with a new boom in restaurants, inns, and tasting rooms.
In addition to visiting the area to see the golden hues of the fall foliage, travelers can attend the Glendi International Food Festival, Sonoma Valley Crush, Tolay Fall Festival, Sonoma Valley Grape Camp, and Pinot on the River. Treat yourself to an early pre-fixe dinner with wine while you explore Sonoma Plaza's restaurant scene; enjoy a meditation retreat at the Osmosis Day Spa Sanctuary; or choose between four companies to get a bird's-eye view of Sonoma County from a hot air balloon while sipping on a glass of sparkling wine with that special someone.
Where to Stay: H2 Hotel is a fun, funky pick right in the heart of the adorable Sonoma County town of Healdsburg.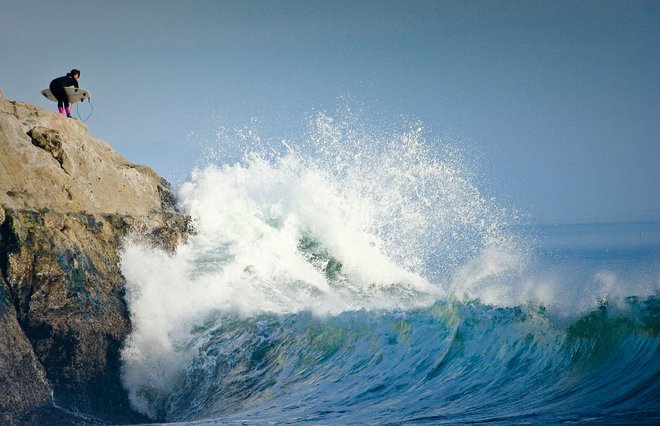 Santa Cruz, once a Spanish settlement, is now not only home to the University of California, Santa Cruz, but it's also home to the Santa Cruz Beach Boardwalk, an oceanfront amusement park. And this year, the seaside town is celebrating its 150th anniversary, which includes a beach party and fireworks on Oct. 1.
But there are other reasons this town is a great autumn destination even if you miss the beach bash. The Santa Cruz County Fair, Bottle Bash Harvest Celebration, Goat Hill Fair: Unique Antique and Artisan Fair, annual Lobster Feed, and Wednesday night sailboat races are just a small sample of the vast number of events held in the city in the fall.
Additionally, Santa Cruz is a great destination for travelers who like to stay active and enjoy surfing, kayaking, stand-up paddle boarding, and sailing. But for a more relaxing or leisurely trip, you can book a tour with a local company to go whale watching and or visit a monarch butterfly grove (apparently, it's a regular stop for monarch butterflies). Santa Cruz has something for everyone, attracting not just butterflies but also families, nature lovers, and couples looking for a quiet fall getaway. It's only an hour and 15 minutes away from the Bay Area.
Where to Stay: Sea and Sand Inn has great views of the Pacific, plus solid freebies such as breakfast, afternoon wine and cheese, and parking. The inn is conveniently located near the boardwalk and downtown Santa Cruz, and an outdoor patio and terrace allow for proper relaxation in the California sun.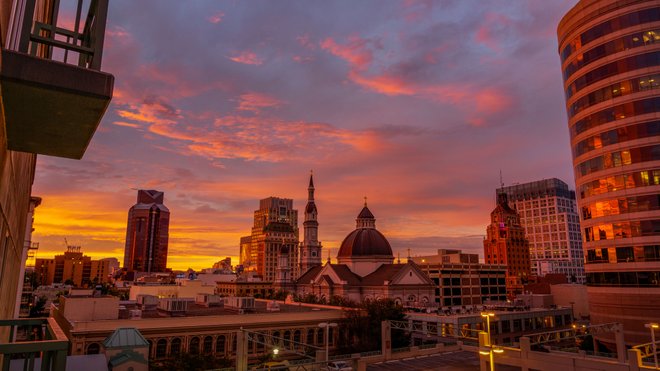 Sacramento may be your ideal fall getaway if you enjoy visiting a city that has good food, natural beauty, and history. California's capital city hosts several fall events every year. Enjoy a few steins of beer during Oktoberfest at the Sacramento Turn Verein; sample the best in local food, wine, and beer at the Taste of Sacramento; or watch the journeys of real and fictional bikers captured on film at the annual Bicycle Film Festival. But it's the city's connection to the Gold Rush-era that will capture the attention of history buffs. Visit the California State Railroad Museum or stroll along the streets of Old Sacramento State Historic Park to not only gaze at the beautifully restored Gold Rush-era buildings, but also enjoy the shops, eateries, and nightlife that keep this area buzzing with locals and tourists alike.
And what about foodies? They may enjoy the local wineries (such as Frasinetti Winery) and the diverse ethnic cuisine served at local restaurants. Biba (Italian), Mikuni Japanese Restaurant and Sushi Bar, The Firehouse (American), Frank Fat's Restaurant (Chinese) and Tres Hermanas Mexican Restaurant are just a few popular restaurants.
7. Monterey, Carmel & Big Sur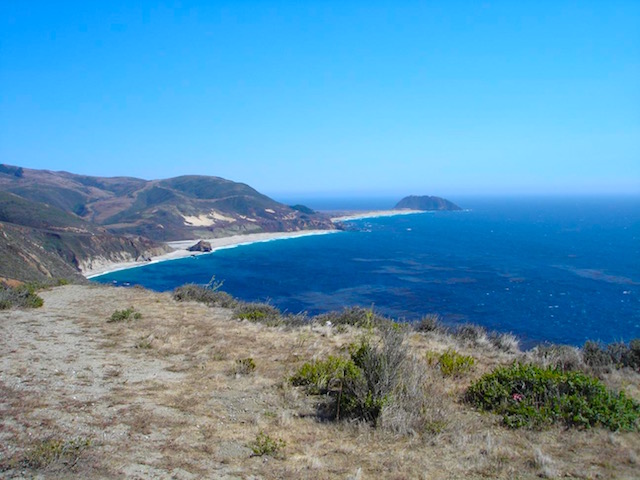 Just a little under two hours from San Francisco, Monterey, in addition to Carmel and Big Sur, is one of the most scenic coastal regions in California. The area may not be a prime spot for leaf peeping, wine tasting, or visiting a pumpkin patch, but the picturesque views along Highway 1 are enough to make the stress of real world problems melt away; well, at least for a weekend. In family-friendly Monterey, the Monterey Bay Aquarium, Cannery Row, Fisherman's Wharf, Mazda Raceway Laguna Seca and Pebble Beach Golf Links are just a smattering of activities to keep mom, dad, and the kids occupied.
But if you're looking for a more intimate or romantic getaway, we suggest staying in Carmel-By-the-Sea, which is only a 15-minute drive from Monterey. Stroll along Carmel's streets and shop at one of many outdoor malls and family-owned boutiques; explore world-renowned artists' work at more than 100 art galleries; or just relax with a facial, massage, or body treatment at a local spa such as Kush Day Spa.
If spending time outdoors is more your speed, an hour's drive down to Big Sur from Monterey might be what the doctor ordered. Start the drive early, before 10 a.m., to avoid a lot of traffic. Big Sur, the stretch of coast from Carmel and San Simeon, is a popular area for beachcombing, camping, and hiking. Of the seven hiking trails in the area, the Ewoldsen Trail (5.3 miles) and Junipero Serra Peak (12 miles) are the most difficult trails to tackle.
Related Links:
All products are independently selected by our writers and editors. If you buy something through our links, Oyster may earn an affiliate commission.