The Caribbean is a hot spot for family vacations, and it's not hard to see why. With gorgeous beaches, plenty of water activities (and on-land ones, too), and dozens of amazing resorts, the destination is prime for getting away from it all and having a blast -- whether that's keeping your schedule action-packed or simply kicking it back poolside. One amenity found at hotels across the Caribbean that might appeal to both kids and adults alike are lazy rivers. Some are ideal for leisurely lounging, while others are filled with waterfalls and geysers for a wilder time. Herewith are seven Caribbean resorts that feature all different types of lazy rivers.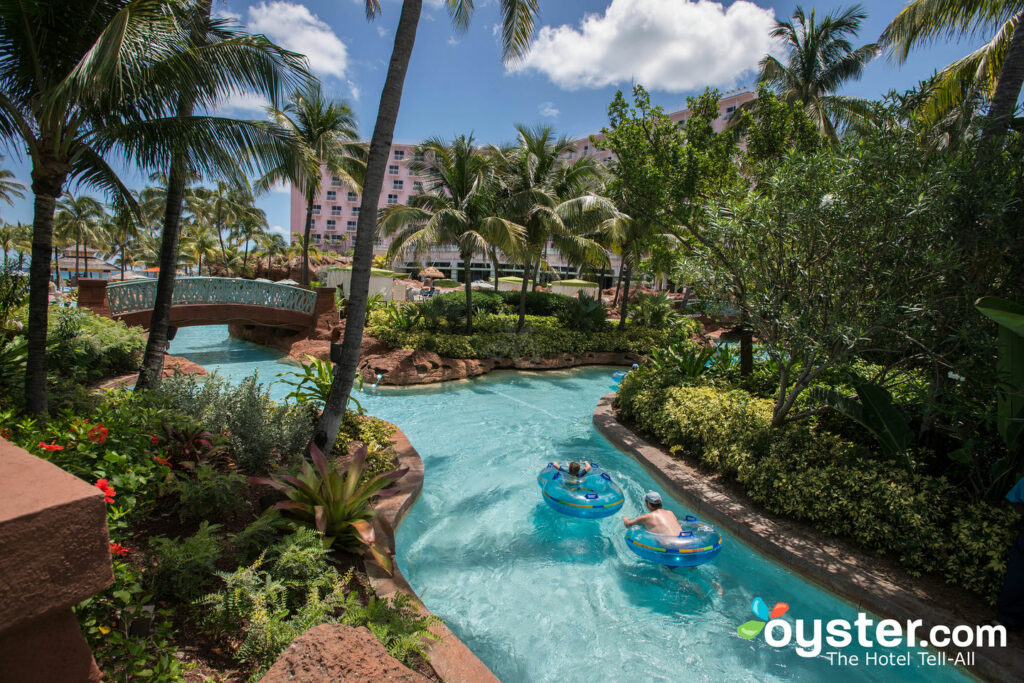 The grand Atlantis mega resort in the Bahamas (yes, we know it technically isn't in the Caribbean) actually comprises multiple individual hotels, and the cheapest of the lot — which isn't saying much, as it's still pricey — is the Beach Tower. But just because you're paying less than the guests in the premium accommodations doesn't mean you have less amenities to choose from. All guests have access to the entire resort complex's famous water attractions, restaurants, bars, shops, casino, and more. Luckily for Beach Tower guests, the lazy river is right next door. Plus, the Beach Tower is home to a pottery studio, a build-a-bear station, and a spa, too.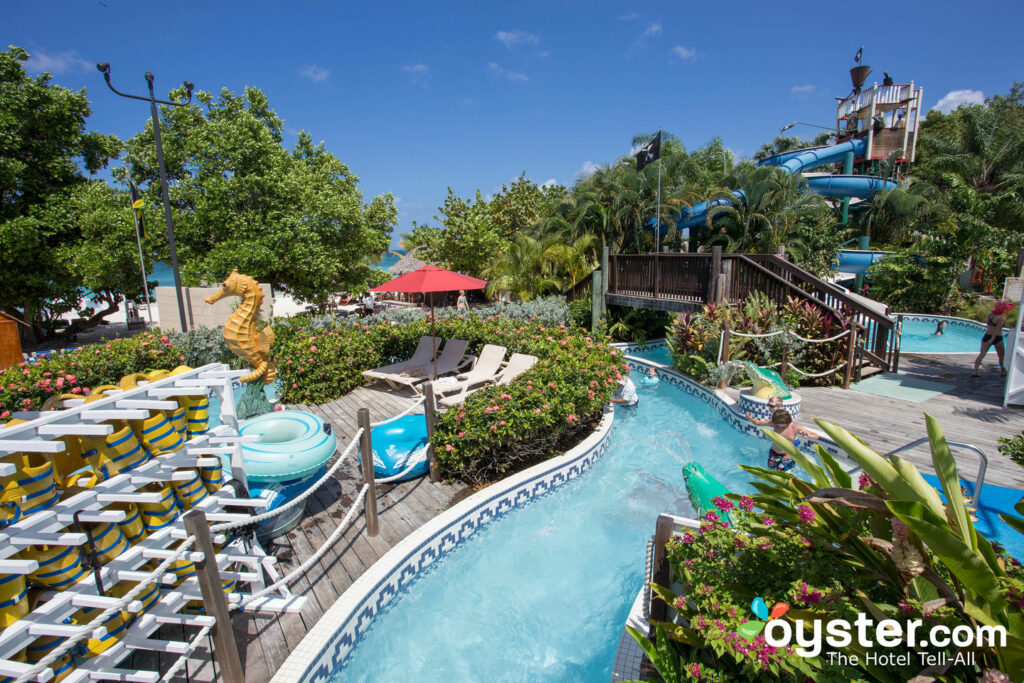 When traveling as a family, it might be easier to go the all-inclusive route, and Beaches Negril Resort & Spa has plenty of entertainment for all. There are numerous pools in the resort's Pirates Island water park, including a kid's pool and a plunge pool, and there are also water slides and a lazy river. While the kids are off enjoying these attractions, adults can head to the swim-up bar to indulge in a drink or two.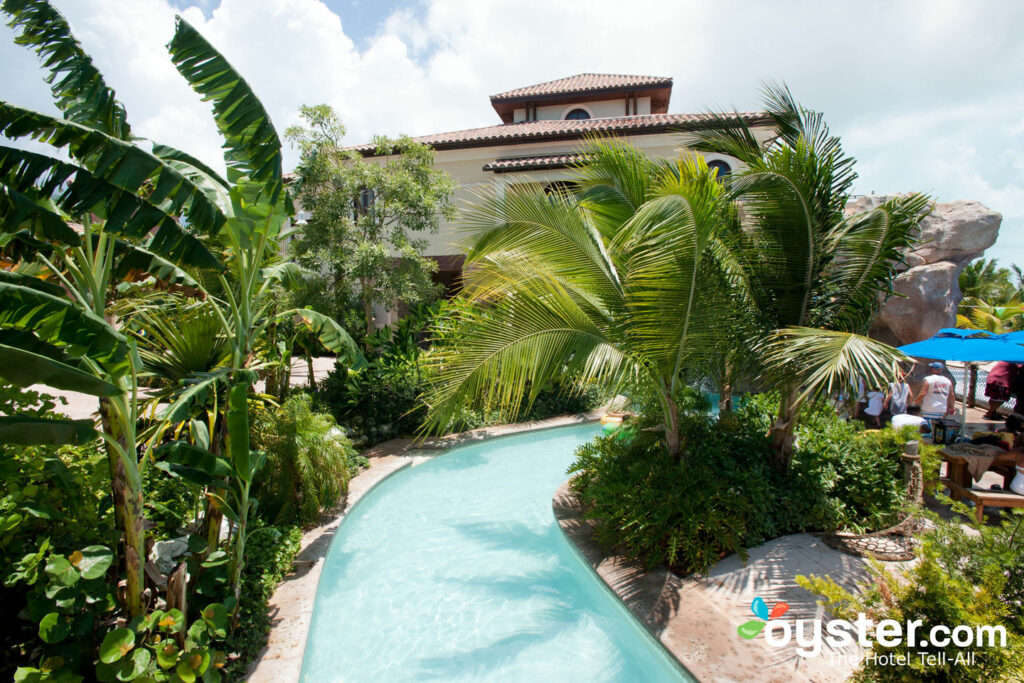 Beaches Negril's sister property in Turks and Caicos is a 65-acre behemoth: There are 20 restaurants, 12 bars, six pools, a DJ-spinning academy (seriously), a Martha Stewart Crafts Studio, four separate "villages" with different themes, and a 45,000-square-foot water park with, of course, a lazy river. Parents can feel comfortable sending their kids off to the Sesame Street Camp or the teen lounge while they hit the massive spa complex.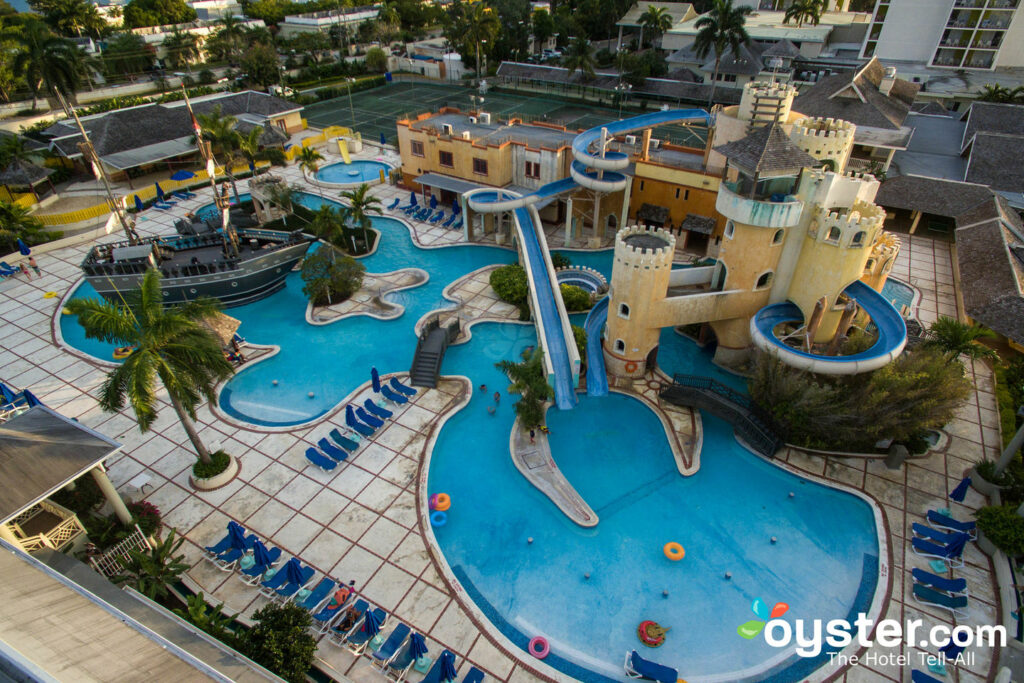 There's nothing lazy about the lazy river at Sunscape Cove Montego Bay. The upper-middle-range all-inclusive resort shares the Pirate's Paradise Waterpark with its sister property, the Sunscape Splash. (For what it's worth, Sunscape Cove is a bit calmer and more upscale than Sunscape Splash, so you can choose which property is best for you.) The water park is centered around a castle with two water slides and a pirate ship. While the kids play, adults can enjoy the swim-up bar at the main pool.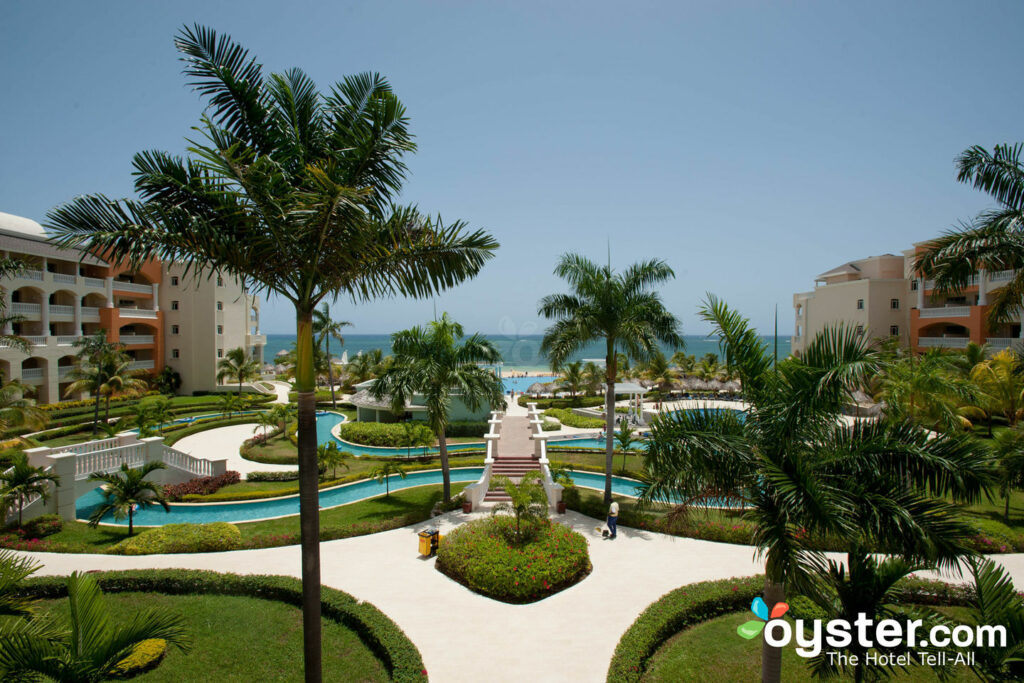 There are actually three Iberostar hotels on the Rose Hall resort, and the Iberostar Rose Hall Suites is the most family-friendly of them all (one hotel is adult-only, and the other is a cheaper, rowdier spot). If adults have had enough of the infinity-edge pool with a swim-up bar, they can float down the lazy river that meanders across the property with their kids. There are also an activities pool and a kids' club with a water park that might be a little livelier than the lazy river.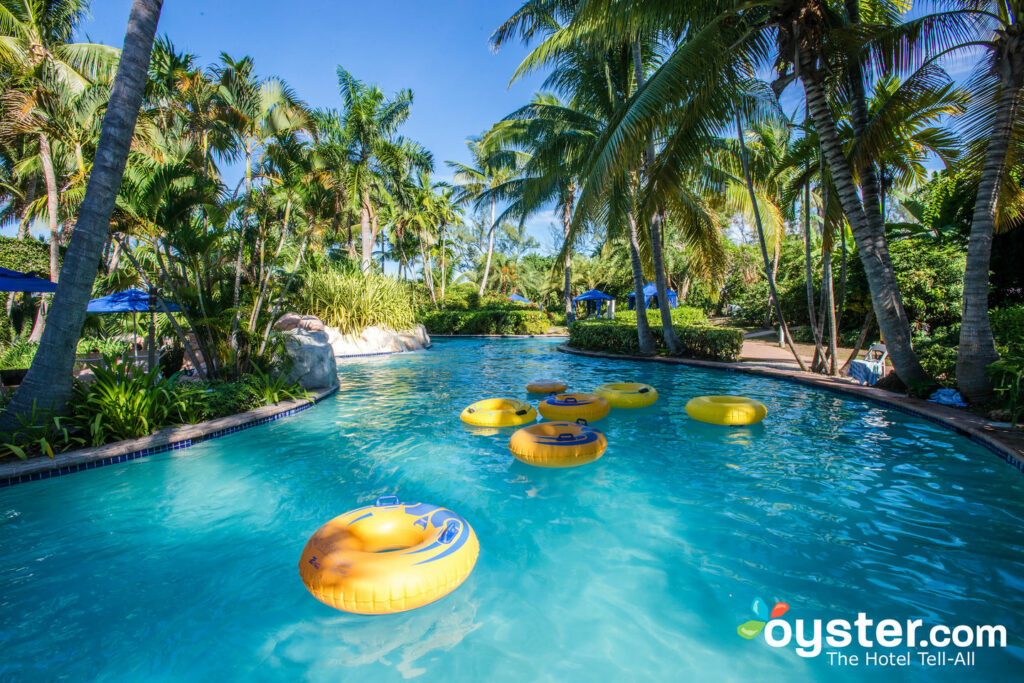 Hilton's Rose Hall property is home to the largest water park in Jamaica, though guests should note that while it is a family-friendly hotel, it is typically calmer than some of the other family resorts on the island. But plenty of fun can still be had in the water park, which comprises a lazy river, three terraced pools, a 280-foot slide, and a jungle garden with a rope suspension bridge. Like many of the other resorts on our list, this one has a swim-up bar near all the attractions for the adults.
Catering to families and adults looking for a fun, yet not wild scene, this resort offers a slew of water attractions. The massive lazy river ferries riders from one end of the property to the other, while kids are often found shooting down the waterslide. There's also a regular pool without a current, for those looking for a typical experience. This Marriott is just one of three that are side-by-side, and guests can use a free golf cart tram to travel between them.
In case you catch a snooze during your time on the lazy river, make sure to lather up in Supergoop!'s sunflower extract formula.
You'll Also Like:
All products are independently selected by our writers and editors. If you buy something through our links, Oyster may earn an affiliate commission.