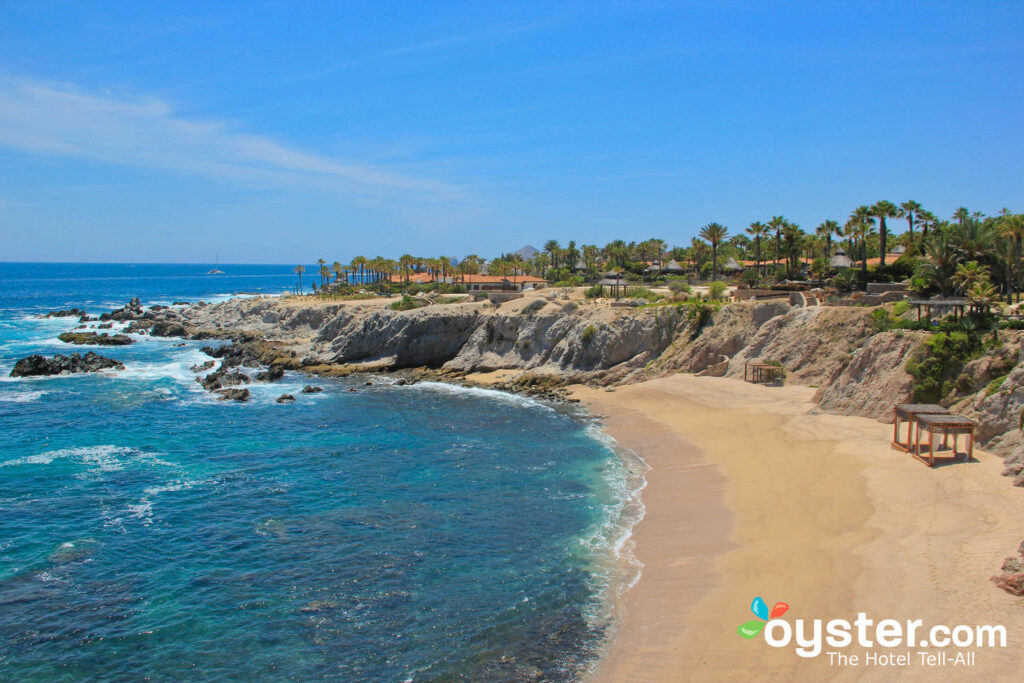 The ocean: It conjures up images of soaking up the sun, working up a sweat, and then splashing in the cool surf, bringing the body back to life once more. However, there are some oceanside destinations on the globe where swimming ranges from utterly unpleasant -- to downright dangerous.
The seven beaches on this list are some of the world's most beautiful, but each comes with their own perils -- from nearly invisible jellyfish with fatal stings to hypothermia-inducing water. So grab your camera and get ready for some stunning scenery, but leave those flippers and goggles at home on your next trip to any of these destinations. Pack the swimsuit, though -- you'll definitely get a tan!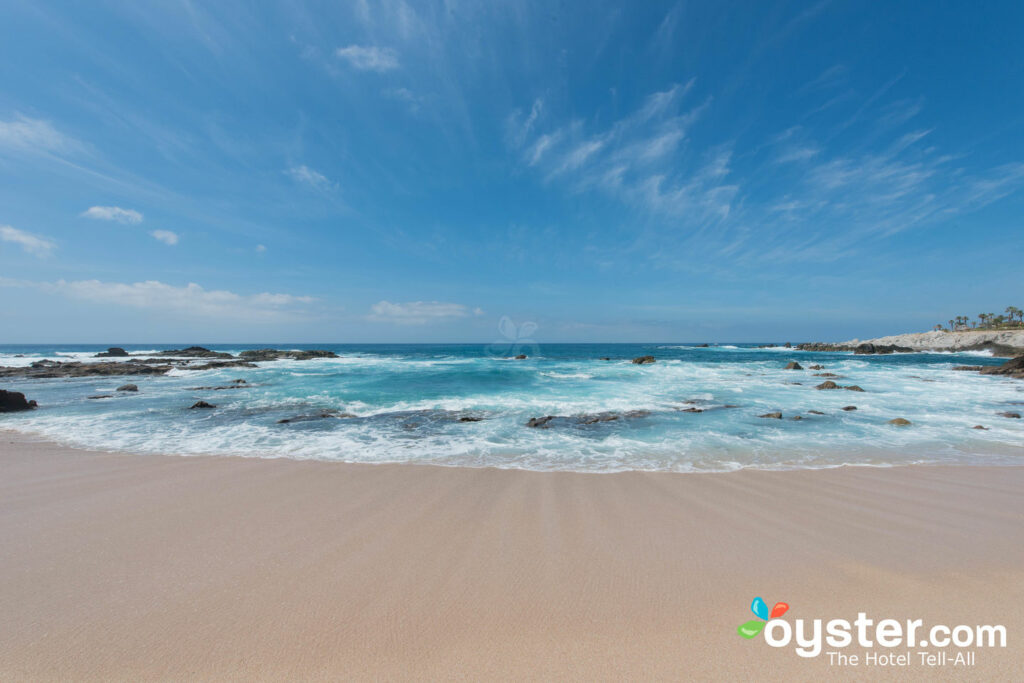 Los Cabos is know for many things — crazy parties, quaint Mexican towns, and long expanses of photo-worthy desert. It also happens to be lined with some of the most spectacular beaches in Mexico. Unfortunately, many of these stretches of sand aren't meant for swimming, and some are treacherous enough that even wading in is discouraged. A few exceptions in the region do exist: Pelican Beach, Medano Beach, and certain portions of Costa Azul are all swimmer-safe at most times of year. However, many of the major resorts — including Esperanza, the Resort at Pedregal, and the Hyatt Ziva — all prohibit swimming on their beaches due to frequent massive swells and undercurrents that can take out even the strongest swimmer.
One of the smaller luxury properties in Los Cabos, Esperanza Resort packs plenty of luxury punch. With a dramatic cliffside setting, stunning ocean views are available almost everywhere, and the many terraces at the hotel's gourmet restaurant jutting out into the ocean. The 123 casitas and villas are rustic, bright, and refined, with romantic extras like bathrooms with side-by-side showers and separate soaking tubs. Balconies include plunge pools or hammocks, and pampering services include in-room check-in and personal concierges.
2. Fraser Island, Australia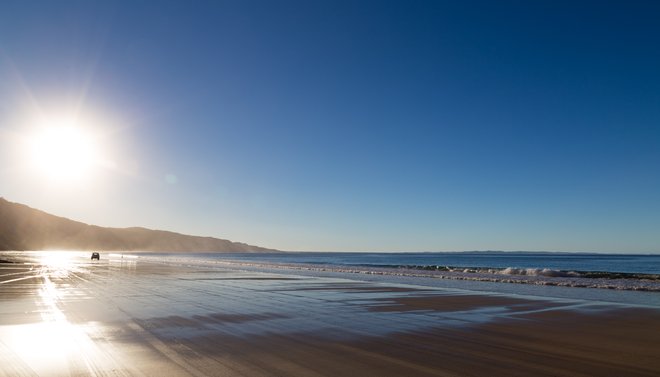 Australia's cities are some of the world's most cosmopolitan, and the nation's wide expanses of nature are pristine. The country is also home to storied beaches, like Sydney's Bondi Beach, which draws surfers and sunbathers from around the world to its boho-friendly sands. However, as almost every visitor to Australia quickly discovers, there's a lot that can kill you in Australia. The country has one of the world's highest concentrations of venomous animals, and its beaches are no exception. Take Fraser Island, off the country's east coast, for example. This long stretch of sand is exactly the idea that most travelers have when they think of paradise. Underwater, though, there's a lot to fear. Nearly invisible box jellyfish can kill a full-grown adult with their sting, there's a not-so-insignificant population of sharks just offshore, and the tides here can be vicious.
Our Hotel Pick: Alex Perry Hotel & Apartments
A bit outside Fraser Island in Brisbane, Alex Perry Hotel & Apartments offers an easy access route to the island and its outlying areas while staying situated in the city. With gorgeous cityscape views and a gorgeous rooftop pool, you'll have to consider this place on your stay.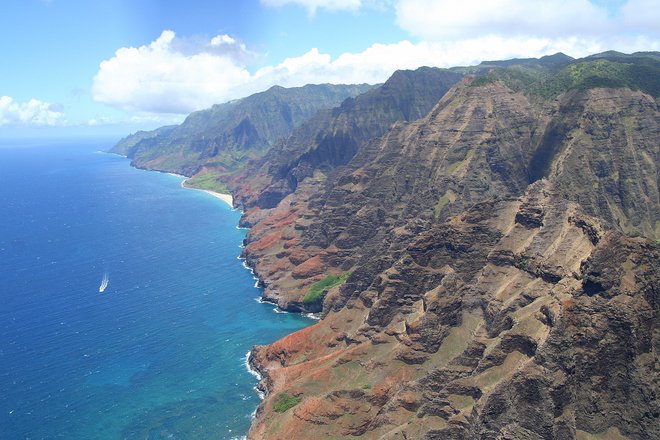 This glistening jewel of a beach is nestled within Kauai's scenic Na Pali Coast — a legendary stretch of coastline with dramatic cliffs and gorgeous scenery. It's one of Kauai's top tourist draws, but one of Na Pali's most famous beaches — Hanakapiai — is strictly for Instagram-worthy pictures. The risks are high here; waves can be massive and unpredictable, and rip currents are responsible for dragging several people out to sea every year.
Our Hotel Pick: Hale Ho'o Maha Bed & Breakfast
In nearby Hanalei, the three-pearl, four-room Hale Ho'o Maha Bed & Breakfast is a quiet, affordable option in Wainiha, on Kauai's north shore. Tunnels Beach and the Napali Coast are a five- to 10-minute drive away. The friendly husband-and-wife owners serve a daily breakfast, and the property's hot tub is a nice perk. Island-themed rooms have king beds, flat-screen TVs, DVD players, and modest bathrooms. Each also has a private lanai with garden views.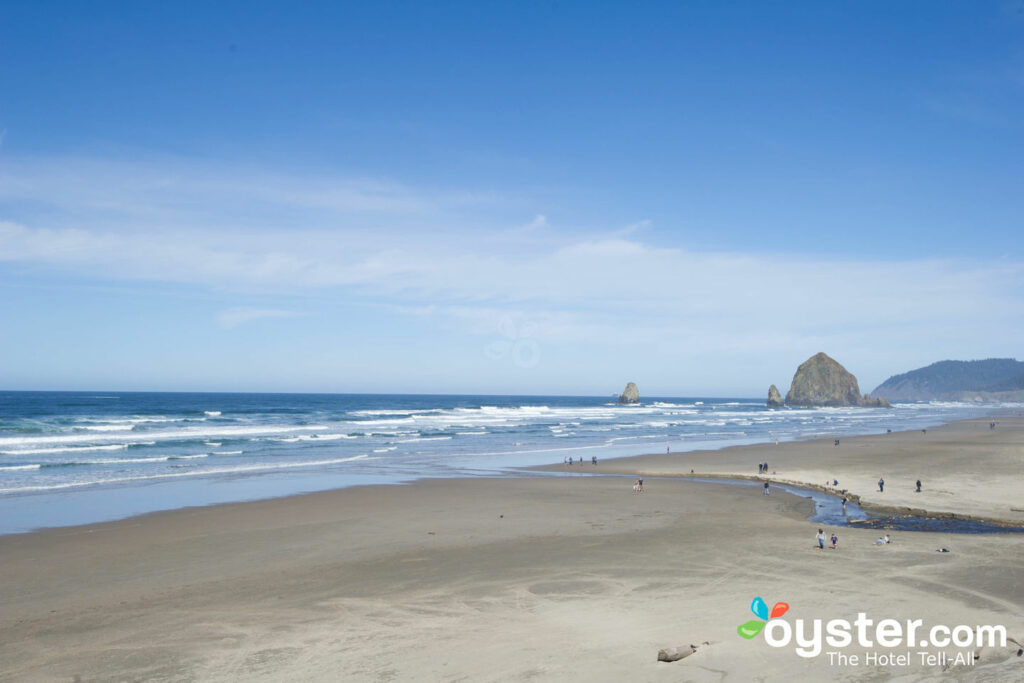 Made famous in the 1980s flick "Goonies," this stretch of north Oregon coast is pretty in the extreme. Iconic Haystack Rock juts up from the dark sand and crashing waves, and plenty of tourists make their way to this beautiful beach every year. The neighboring town is artsy and quaint, and when the sun is sparkling in the sky, Cannon Beach is a gem of a place to visit. However, even when summer temperatures are at their hottest, don't expect to jump in the waters without a wet suit and surfboard. Water temperatures rarely crest over the 50s — low enough to cause a quick case of hypothermia; couple that with surf that's unpredictable on the best days, and a little bit of wading is all most people should attempt here.
The Ocean Lodge is a four-pearl hotel that aims to be a home-away-from-home for its guests on the south end of Cannon Beach. The 45 rooms and suites include working fireplaces, kitchenettes, and some ocean views. With cookies and organic coffee in the lobby at all hours, a library full of books for all ages, free DVDs to borrow, and a free continental breakfast, the hotel is a popular choice for families (and their pets) who choose it as their home base on the Oregon Coast again and again.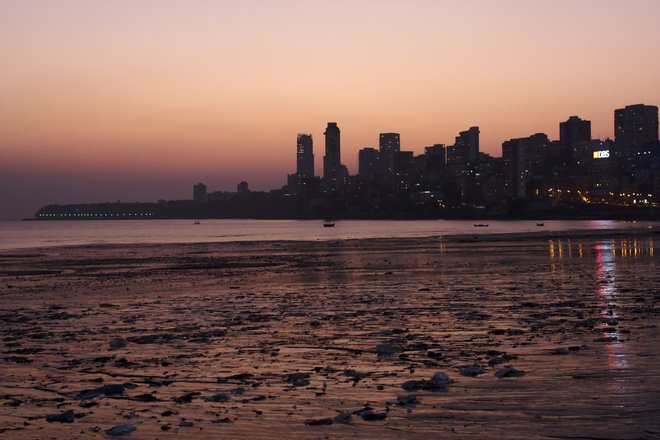 Ah, Mumbai — or Bombay, as the locals still call it. This metropolis inspired a book called "Maximum City" by Suketu Mehta, and that moniker is justified. It attracts new citizens by the thousand almost every week, and the sheer pace of life here — and its fever-pitch volume — merit plenty of superlatives. Unfortunately, with all of that bustle and vibrant street life comes tons of pollution, much of which makes its way into the waters offshore. At Chowpatty Beach, vendors sell candy and street eats, couples sneak off for a kiss as the sun sets, and the city's glittering skyline towers overhead. But with lethal bacteria counts well above levels that humans can tolerate — not to mention plenty of industrial runoff — the waters here are off-limits.
Our Hotel Pick: The St. Regis Mumbai
The five-pearl St. Regis Mumbai sits next to Mumbai's high end shopping malls, High Street Phoenix Mall and the Palladium Mall, and is known as one of the most luxurious hotels in the city. The 395 rooms have sophisticated decor with flat-screen TVs, kettles, minibars, and city views. Free personal butler service in all rooms is a nice touch and some suites have soaking whirlpool tubs in front of large windows. With wonderful on-site amenities ranging from a rooftop pool, spa, seven restaurants, and a nightclub, it's hard to go wrong with the St. Regis.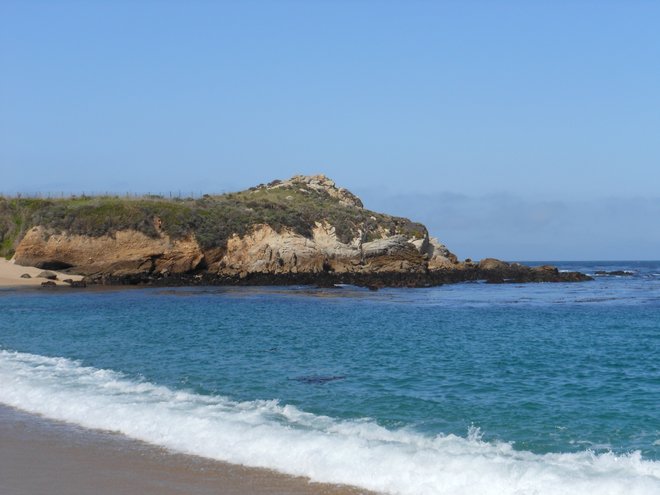 Much like its Pacific neighbor to the north in Oregon, Monastery Beach draws plenty of those looking for stunning scenery. However, this beach has a well-earned nickname: Mortuary Beach; many people have died here, including those who have been wading and got caught by a rogue wave, as well as some who've attempted to rescue fellow beachgoers who had been swept away. The culprit at Monastery Beach is topography. The shore drops off steeply just under the water line, and the short, curved layout of the beach causes undercurrents to be lethal. Travelers looking to swim should head back into the town of Carmel and hit up the beach there.
Our Hotel Pick: L'Auberge Carmel
In nearby Carmel-by-the-Sea, L'auberge Carmel is a 20-room upscale boutique hotel in downtown Carmel, California, a 10-minute walk from the beach. This intimate property stands out for its charming European feel, lovely courtyard, and thoughtful touches such as an excellent free breakfast and an evening turndown service that includes milk and cookies.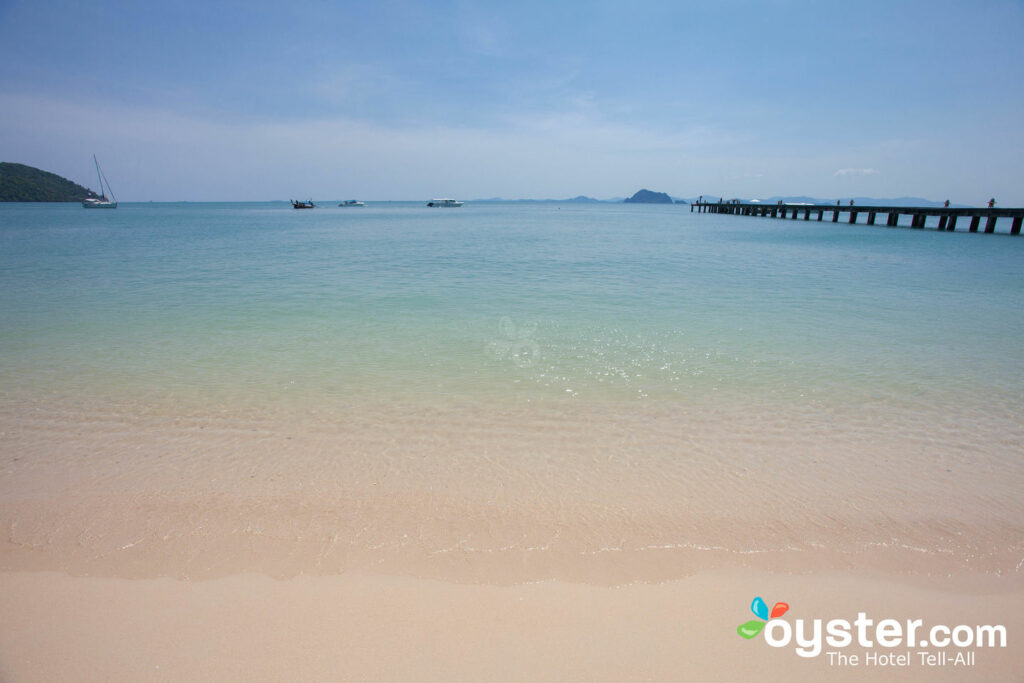 The Thai islands have inspired travelers for decades — and with justification. These palm tree-packed drops from heaven are ringed with fine white sand and long stretches of frequently tranquil turquoise water. Add to that low hotel rates, cheap (and amazing) food, and tourist-friendly infrastructure, and its clear why the beaches of Thailand are some of the world's most coveted. Koh Yao Yai is a relatively undeveloped jewel in the middle of Phang Nga Bay. Krabi's stunning limestone karsts jut out of the water all around, and the setting couldn't be more visually spectacular or peaceful. There's one readily swimmable beach on the west coast of the island, but in general, the beaches at the small resorts ringing the island are plagued by extreme low and high tides. The surf can be choppy when the tide is in, running up to steep sea walls at the hotels, and when it's out long mud flats are exposed and teeming with sea life, making them unswimmable during the day's hottest hours.
Our Hotel Pick: Koh Yao Yai Village
There are 67 private villas at this three-and-a-half-pearl property set on the east coast of secluded, quiet Koh Yao Yai. The location is serene and the hotel sits on a private stretch of beach. The villas are spacious and have a rustic, traditionally Thai look to them, with details like woven bamboo roofs and outdoor showers. Each has a large balcony, some of which have sea views.
Though you might be sitting out on most of the ocean adventures on your trip, a tan by the pool won't hurt–unless you forget the sunscreen. Be sure to pack any of your favorite brands.
Related Links:
All products are independently selected by our writers and editors. If you buy something through our links, Oyster may earn an affiliate commission.