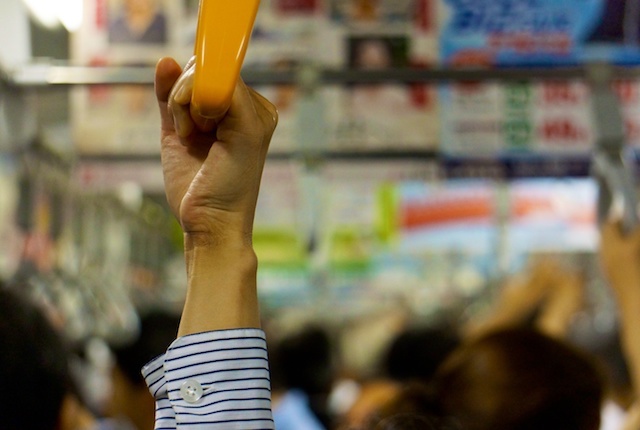 Public transit is a necessity for many living in urban cores -- or those commuting from the suburbs into city center: Many city dwellers and workers depend on efficiently run, punctual, and safe light rails, subways, and buses to carry out the activities of their daily lives. However, some systems fail spectacularly in living up to the task, whether it's due to funding, geography, or reliability. Read on for seven of the world's worst transportation systems.
Worst for General Mobility: Baghdad
According to a 2013 "Future of Urban Mobility" study, which indexed global cities according to the usefulness of their public transit, Baghdad, Iraq, came in dead last. It's not entirely a surprise, given that the city has been torn apart by war.
Worst Overall in the U.S.: Atlanta
Although Atlanta is infamous for its terrible traffic, don't expect things to get much better if you opt for public transit. The Georgia capital's MARTA system is an Olympic hangover. As one user put it: "It goes nowhere you want to go, the trains are often late, the bus schedule is constantly changing, and it shuts down way [too] early for a night out." In a 2013 study, it was ranked between Baghdad and Tehran for mobility.
Worst in the U.S. for Buses: Miami
Miami-Dade Transit has been ranked the worst in the nation when it comes to getting people around by bus, according to federal government data. The Florida transit authority had 18,750 bus failures in 2016. Following closely behind was the Chicago Transit Authority, with 17,655 failures last year.
Worst in the U.S. for Trains: Boston
Massachusetts Bay Transit Authority was rated the worst in the U.S. for reliability last year, thanks to new data from the federal government. It overtook 2015 champion NJ Transit for the most commuter train breakdowns in 2016, with 338 total mechanical failures — almost one each day –compared to NJ Transit's 236.
Worst for Chance You Might Actually Die: Mumbai, India
Rail traffic in Mumbai, India's most populous city, has increased six times from what it was 40 years ago, but capacity has only doubled, according to the Guardian. And those kinds of numbers have frightening results — 10 to 12 riders die daily. Stations now have their own undertakers, with workers being paid per body taken to the hospital, and there are about 20 to 25 accidents each day.
The ability to grow the network is limited thanks to the density of Mumbai and the city's geography: It can only expand to the north, though its center is in the south.
On the plus side, the trains are remarkably punctual.
Worst for Women: Bogota, Colombia
Although Bogota has come a long way in terms of safety in recent years, its public transit has still been ranked worst in the world for women, according to 2016 World Economic Forum data. According to the site, rankings took into account how safe women felt traveling alone at night, risk of being harassed, likelihood others would help out, trust in authorities to investigate women's reports, and the availability of safe public transit. About 60 percent of women reported physical harassment in Bogota while traveling, though authorities hope to help with the introduction of women-only sections on transit vehicles. Following behind Bogota in the rankings is Mexico City and Lima.
Worst for Claustrophobes: Tokyo, Japan
The images of Japanese businesspeople — and tourists — cramming like sardines into packed subway cars during rush hour have gone viral a few times, thanks in part to the added captured drama of railway workers pushing still more passengers into the crowded cars. Claustrophobes should stay away from the heavily-trafficked Shinjuku Station, with more than 3.6 million passengers daily –especially in the mornings and evenings.
That being said, Japanese transportation systems are highly efficient and almost always run exactly on time, so they're technically one of the best in the world — just not if you have an aversion to crowds. (A train company recently issued an apology for a train that departed 20 seconds early)
You'll Also Like:
All products are independently selected by our writers and editors. If you buy something through our links, Oyster may earn an affiliate commission.