Doing a cannonball off the dock, floating on a tube, and casting a fishing rod in the open waters -- there's nothing quite like a vacation at the lake. That being said, there are certainly times when you'd rather not pack a backpack, drive for several hours, and rent a cabin or pitch a tent to enjoy the serene, natural beauty of a freshwater lake. We don't blame you. If you're the type of traveler who enjoys staying at a high-rise hotel, going shopping, and dining at a hip bistro as well as kayaking, fishing, and relaxing on a sandy beach all in the same day, listen up. We've rounded up eight urban lakes that offer all the recreational opportunities and breathtaking scenery of a remote hideaway, but are only a short ride away from city life.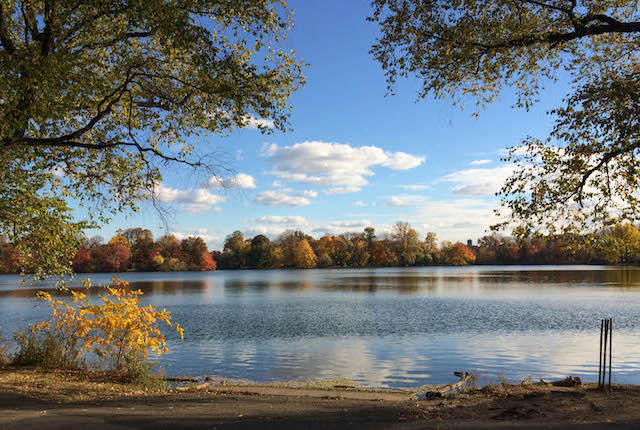 Just like Manhattan's Central Park, Prospect Park in Brooklyn was designed by legendary landscape architect Frederick Law Olmsted. Its crown jewel is its winding watercourse, which ends at the 60-acre Prospect Park Lake (the largest lake in the borough). Here, it's easy to forget you're in America's largest city while fishing for bluegill and bass or renting a kayak from the LeFrak Center to reach the lush Chaim Baier Music Island. In the historic Boathouse on the lake's north side, you'll find the National Audubon Society's only interpretative center in the U.S. They'll even help you identify the lake's dozens of species of waterfowl.
Our Hotel Pick: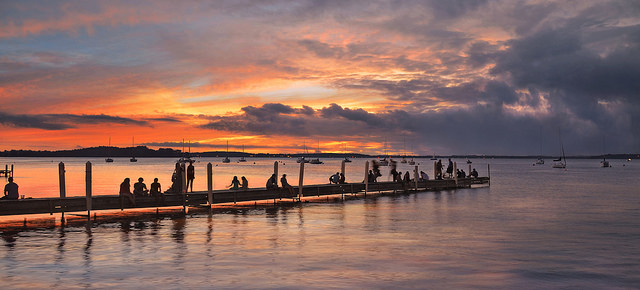 Wisconsin's capital is nestled between two lakes — Monona and Mendota — that converge at the Yahara River. Monona, the smaller lake, derives its name from the Chippewa word for beautiful. Meanwhile, Lake Mendota has been called the most studied lake in the U.S. due to its proximity to the University of Wisconsin-Madison. Its shores support the Wisconsin State Capitol, a succession of luxury homes, and James Madison Park, which is home to one of the oldest synagogues in the U.S. and a popular wedding venue. Sailing, tubing, waterskiing, and fishing for bass and walleye are also all popular pastimes at these pristine North Country jewels.
Our Hotel Pick: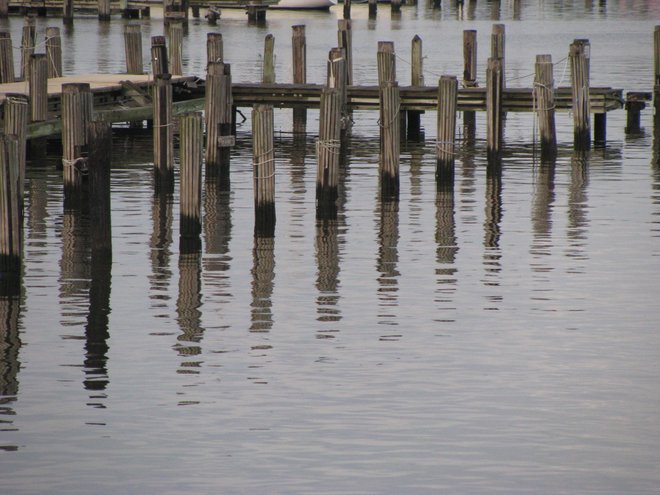 Pontchartrain isn't technically a lake — it's an estuary since it's connected directly to the Gulf of Mexico. Having recovered from Hurricane Katrina, the body of water remains the stunning centerpiece of The Big Easy. Not only is it economically important (it's the center of Louisiana's fisheries), it's also a hot spot for biodiversity with 125,000 acres of marshy wetland and cypress swamps. To experience it, drive from Mandeville over the 23-mile Lake Pontchartrain Causeway, one of the world's largest overwater bridges. When in New Orleans, head north toward Breakwater Park and tour the historic New Canal Lighthouse, which features an original lens that dates back to the early 1900s. Next door, you'll find the Southern Yacht Club, one of the oldest boating clubs in the country. It also happens to be the perfect launch pad for fishing and spotting rare wildlife like Gulf sturgeon and alligator snapping turtle.
Our Hotel Pick:
Formed by the damming of the Colorado River and dotted with expansive bluffside homes, Lake Austin is the sixth and southernmost member of Texas' Highland Lakes chain. Besides being one of the best places in the state for fishing smallmouth bass, the lake is equally popular with water skiers and wakeboarders who take off from the Percy V. Pennybacker Jr. Bridge. For a real vintage experience, book a ticket on the Commodore, a paddleboat that has been shuttling sight-seers to the most picturesque parts of the lake for the past 60 years.
Our Hotel Pick: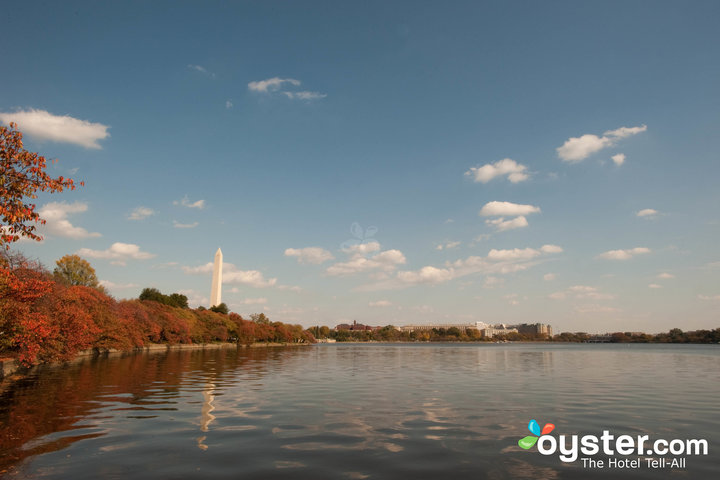 Created in the 1880s between the Potomac River and Washington Channel, this manmade reservoir is only 10 feet deep. But what it lacks in depth, it makes up for in history. Case-in-point: At least five of the city's most iconic national monuments — Thomas Jefferson Memorial, Martin Luther King, Jr. Memorial, and Franklin Delano Roosevelt Memorial, to name a few — are situated on its shores. It provides an ideal view of the Washington Monument, too. Its north shore is also home to 1,800 Yoshino cherry trees, which were first planted in 1912 by First Lady Helen Taft and the Japanese ambassador's wife. The delicate blossoms are celebrated during the National Cherry Blossom Festival each April. In the spring, enjoy a bike tour of the blossoms and fireworks display or take in the patriotic view by renting a swan-shaped paddleboat near the Thomas Jefferson Memorial.
Our Hotel Pick: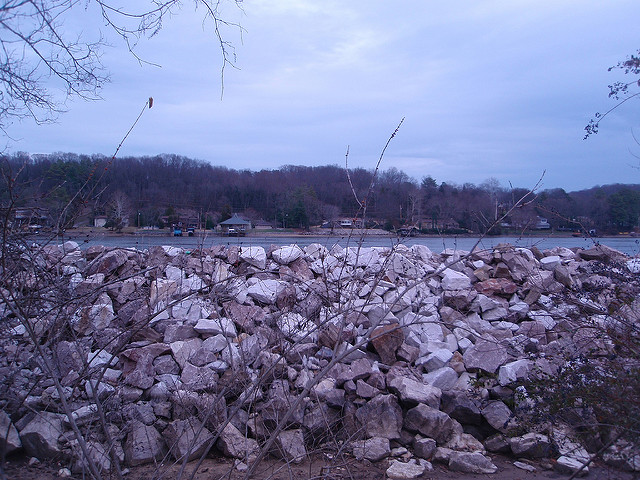 Love sports and boats? In Knoxville, you don't have to choose one. At every University of Tennessee Volunteers home game, Fort Loudon Lake is packed with boaters that tailgate on deck, barbecue, and cheer on their team. In addition to being the epicenter of shipping traffic on the Tennessee River, the reservoir is a top spot for bass fishing. It also harbors dozens of waterfowl, including night herons, ospreys, and bald eagles. And with plenty of spots to rent canoes and kayaks, you won't miss out on spotting them.
Our Hotel Pick:
Fed by the Sammamish and Cedar Rivers, the 22-mile Lake Washington plays host to the longest and second-longest floating bridges in the nation. Lined by towering evergreens, it earns even more cool points because it's also home to an entire city, Mercer Island. There, you can visit the 77-acre Luther Burbank Park for its boat launches, barbecue pits, and swimming beach. The lake is also a favorite among locals for catching the signature Pacific Northwest trout. Each July, Lake Washington becomes an essential element of Seattle's Seafair festival. It hosts hydroplane races, the Seafair Triathlon, and flyover air shows starring the Navy's Blue Angels squad.
Our Hotel Pick:
Just as Minnesota is known as the Land of 10,000 Lakes, Minneapolis is rightly nicknamed the City of Lakes. Some of the best real estate in town is found beside Lake Calhoun. On the lake's western shore, you'll find the Bakken Museum, which is devoted to the study of electricity. Calhoun is also home to three swimming beaches and a three-and-a-half-mile running and biking trail that offers primo views of the city's skyline. During the third week of July, Calhoun even hosts the Aquatennial Milk Carton Boat Race and sandcastle-building contests.
Our Hotel Pick:
Related Stories:
All products are independently selected by our writers and editors. If you buy something through our links, Oyster may earn an affiliate commission.