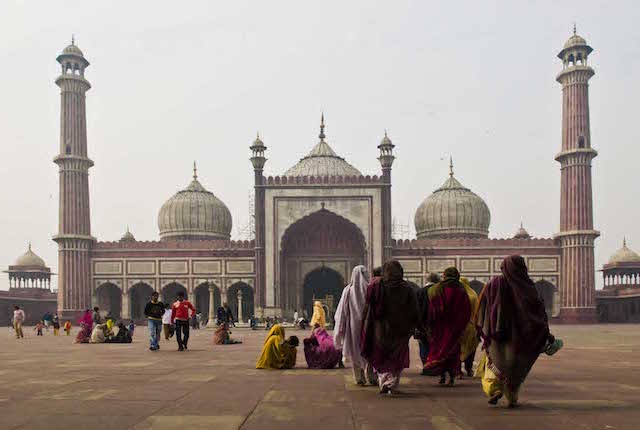 Colorful and crowded, India is unlike any other place you've ever been. The vibrant sights, pungent smells, and clamorous sounds create an overwhelming feast for the senses. Still, as exciting as it seems, the country can also spark quite a bit of culture shock -- even for those with plenty of passport stamps. With a dense population, jarring poverty rate, traffic-laden roads, and new customs, much of the destination can feel foreign -- in both good and bad ways. So what can you do now that you've booked the flights, reserved the hotels, obtained a visa, visited your doctor and received the necessary shots, and created an incredible itinerary? To help familiarize first-timers with what they can expect in India, we rounded up some key information. Keep these eight tidbits top of mind before and during your trip.
1. The traffic is chaotic, to say the least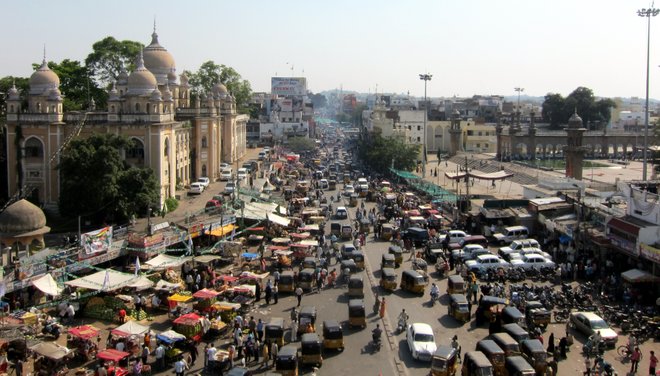 Everything you've heard (or seen in movies) about India's traffic is true — especially in bustling cities like Delhi and Mumbai. Brace yourself for clogged, traffic-packed roads, but it's not just the sheer quantity of people that'll make your jaw drop. Cars and rickshaws incessantly honk and dangerously weave in and out of lanes. Road rules serve as loose guidelines more than strict laws, and the fact that there are hardly any traffic lights only adds to the chaos. In addition to dodging a mix of cars, motorcycles, rickshaws, and even the occasional cow (yes, really), travelers can also expect to encounter children who approach vehicles asking for money or food. Let's just say there's never a dull moment.
2. Be cautious of the food and water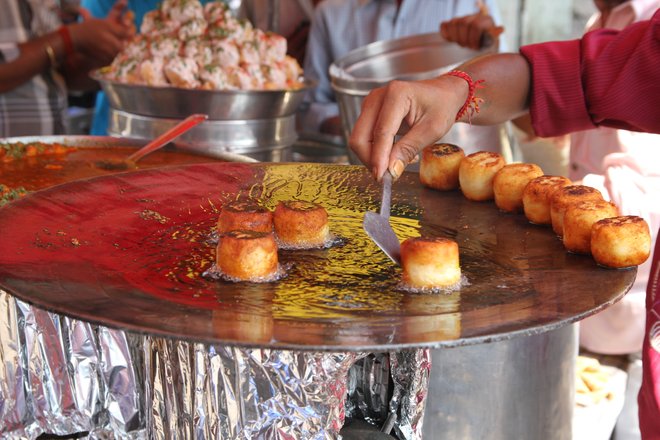 While the food is mercilessly flavorful, it's important to know what you're putting in your mouth and where it's from. Street snacks are enticing, especially after a long day of sight-seeing, but they don't follow strict health codes. In other words, you might wind up unable to leave your hotel room, if your stomach isn't used to it. Only eat fruits and veggies that can be peeled, opt for grub that's boiled or fried, and stick to bottled water. Oh, and skip the ice. Trust us, you don't want to learn about Delhi belly the hard way.
3. Master the art of negotiation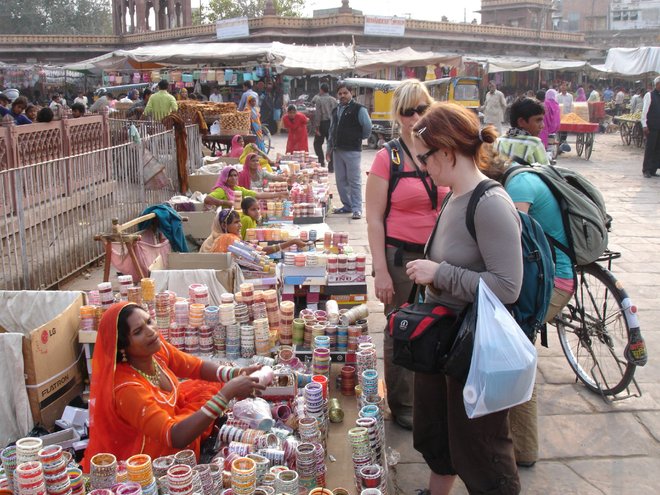 India is a shopper's paradise. There's an endless array of bazaars, roadside vendors, and shops that are brimming with vibrant handicrafts, textiles, jewelry, fabrics, and other trinkets. But before you reach for your wallet, haggle to your heart's content — then haggle some more. Keep in mind that vendors often offer a higher price first, especially to foreigners, so bargaining is the norm. The strategy: start with a reasonably low price. If they don't bite, feel free to bluff and walk away or suggest another rupee amount. Chances are, if you walk away, you'll be invited back.
4. You'll likely encounter stray animals roaming the streets
But whatever you do, don't pet them. After all, nothing puts a damper on a vacation quite like having to make a hospital trip after contracting rabies.
5. Follow the dress code
India can get hot and humid, but that's doesn't mean you can bare it all everywhere. In fact, in many areas, including religious sites, dressing modestly is mandatory. Do your due diligence, plan ahead, and pack scarves, pants, and long-sleeve shirts to cover up to avoid glaring stares. Just a heads up, it's also customary to remove shoes when entering a temple.
6. You'll experience a little bit of everything — and everyone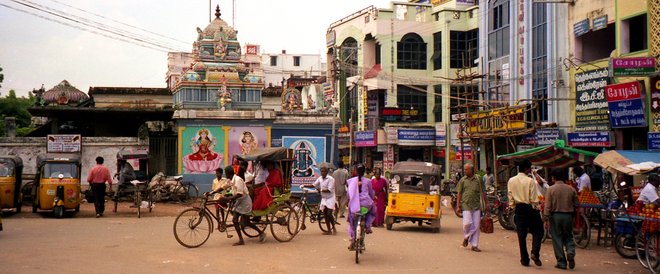 In a country of more than one billion people, you're going to come across a hodgepodge of languages, cultures, and visual landscapes. Expect to hear Tamil, Gujarati, Bengali, Punjabi, Hindi, Urdu, Marathi, Nepali, and more — as well as see everything from the snow-capped peaks of the Himalayas and beaches in Goa to congested cities like Mumbai. There's also a mash-up of religions, including Hinduism, Islam, Sikhism, Buddhism, and the list goes on.
7. Poverty is prevalent
Sure, you've seen "Slumdog Millionaire," but you won't fully understand the poverty in India until you're in the thick of it. In 2011, about 21 percent of the population lived in poverty. Today, what you will undoubtedly witness during your time in the country could be startling. There's a stark contrast between the ritzy hotels and slums, which are sometimes a stone's throw from one another. Many locals, including children, are without shelter and food and beg for money on the streets. As previously mentioned, they'll often come up to car or cab windows. And speaking of things that might shock you, prepare to also see heaping piles of garbage on the street as well as a heavy amount grit and dirt.
8. Keep your expectations in check
While the majority of attractions on your itinerary will take your breath away, there are some sites that are not as well-preserved. One last important note: although many touristy spots, including hotels and restaurants, have toilet paper in bathrooms, many public restrooms lack it (water and a mug are used, instead), so you might want to come prepared. Overall, take everything as it comes and embrace the experience from start to finish.
Related Stories:
All products are independently selected by our writers and editors. If you buy something through our links, Oyster may earn an affiliate commission.