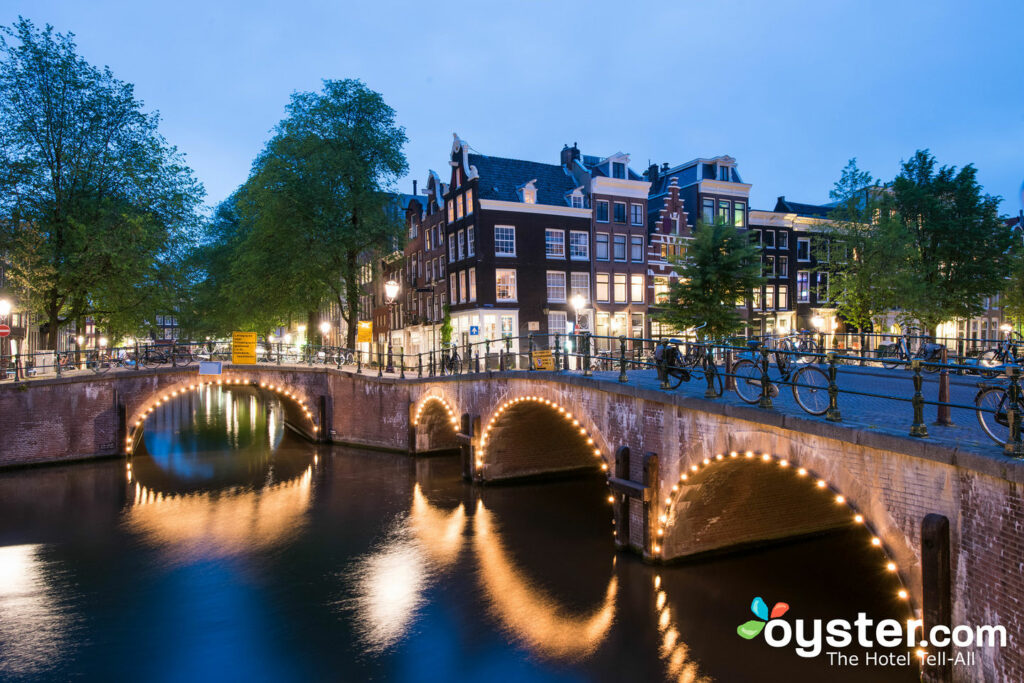 Despite its liberal, anything-goes reputation, Amsterdam's standing as a city of vice is waning. This is a good thing, as visitors are paying more attention to the cultural beauty here, rather than just the weed and red light district. Between the museums, quaint canal-side walks, markets, shops, galleries, bars, and restaurants, Amsterdam caters to tourists through and through. However, there are plenty of dos and don'ts when it come to visiting the Dutch capital. Read on for 10 rookie mistakes to avoid on your first (or fifth) trip to Amsterdam.
1. Turning Up at the Anne Frank House Without Tickets
If you like standing in long queues, show up to the Anne Frank House without online reservations. Given the museum's popularity, wait times can be up to three hours, so save yourself the pain and either arrive early or at least reserve tickets in advance (through you might still have to wait).
2. Buying Pot on the Street in Amsterdam
You might be in Europe's 'sin city,' but don't be pressured to partake in pot. However, if you decide to dabble in what Amsterdam is famous for, visit a reputable coffee shop and listen to the staff's advice. Steer clear of the many voices you'll hear selling weed on the streets, and stick to the shops with menus.
3. Walking in the Bike Lanes in Amsterdam
Everyone knows that Amsterdam is a city of cyclists, but it's hard to appreciate the number of bikes weaving through the streets until you're actually there. If you want to get on the locals' good side, and avoid a potential trip to the hospital, make sure you're not walking through (or stopping in) the bike lane while checking your guidebook.
4. Shopping in Fake Museums in Amsterdam
If you're surprised by the sheer number of museums — dedicated to things like cheese, erotica, tulips, and vodka — it's because you're noticing shops masquerading as 'museums' in an attempt to lure you in. Instead, try an actual museum or one of the city's markets for souvenir gifts at much more reasonable prices.
5. Taking Photos in the Red Light District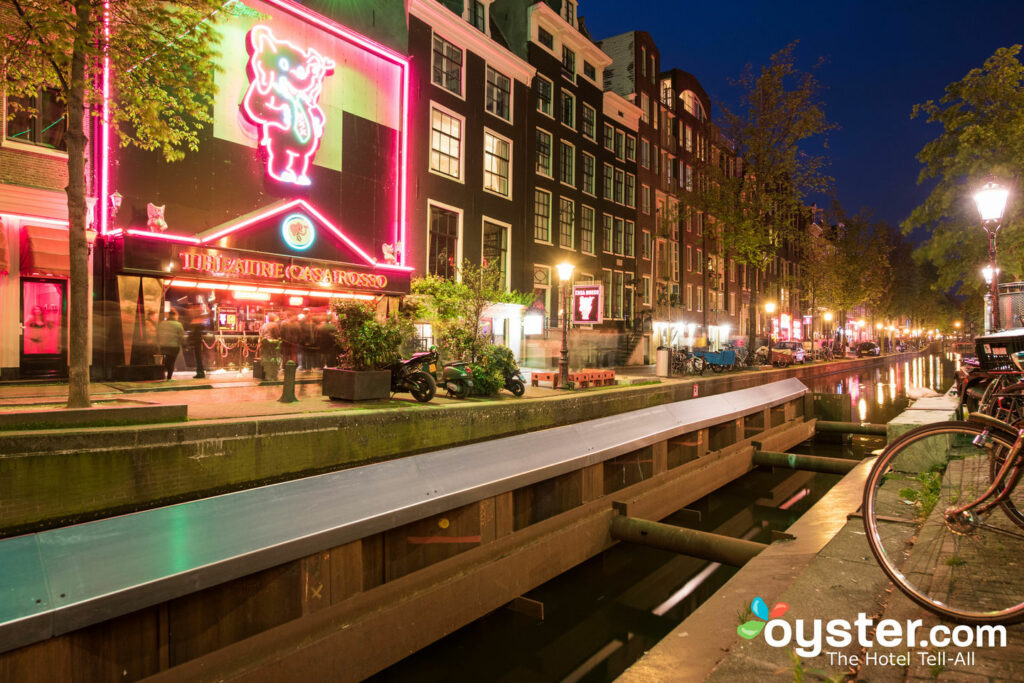 Just don't do it. The women behind the glass windows on De Wallen in the red light district aren't there for a risqué holiday snap. At best, you'll look like a rude, insensitive tourist, and at worst, you could face an unwanted altercation with an undesirable pimp (Amsterdam's red light district is largely controlled by various mafia groups). Feel free to look around the city's oldest neighborhood, but leave the camera at your hotel.
6. Cramming Your Itinerary (and Not Leaving Time to Stroll)
Between the markets, museums, shops, restaurants, and cafes, it's easy to fill an itinerary in Amsterdam. Just don't forget to make time for strolling around the streets at a leisurely pace. Yes, there's the Canal Ring, but the Jordaan neighborhood, Vondelpark, and the Museum Quarter are also worth checking out.
7. Burning Through Your Cash on Tips in Restaurants
Unlike in the U.S., service charges in Amsterdam's restaurants (as with the majority of Europe) are included in the bill, so forget the standard 20 percent you might leave behind at home. Of course, if the meal is something special, feel free to leave an extra token of your appreciation, or round up the bill, but know that it's rarely expected. And in bars, a dollar a drink just doesn't apply.
8. Chaining a Love Lock to a Bridge in Amsterdam
What was once a cute little routine that both locals and tourists could use to declare their love for one another is now a huge blight on the bridges of Amsterdam. While the sight of love-locked bridges does hold a certain charm, residents continuously complain about the practice, and the old bridges simply can't handle all the extra weight. If you do choose to leave a love lock on one of the city's bridges, know that it will likely be removed by the city council in six months.
9. Booking a Hotel Without an Elevator
Those who don't check whether or not their hotel has an elevator could be in for a long trip up a steep flight of stairs. Amsterdam's old townhouse mansions are beautiful, but many don't have the luxury of elevators. So, should you pick a quaint property in the old part of town, lugging your bags up narrow stairways is likely to be the first obstacle upon checking in.
10. Buying the First Pair of Wooden Clogs You See
Around six million pairs of souvenir wooden clogs are produced in the Netherlands every year, so there are plenty to go around. Never buy the first pair of wooden clogs you see, as there will almost certainly be a cheaper price elsewhere. And don't forget to barter.
Our Hotel Picks
Amsterdam has a range of hotels, from basic hostels to luxury boutiques, so with a little research, you can find the right place to stay. For canal-side accommodations, the upmarket Pulitzer Amsterdam, Canal House and The Toren are luxurious options overlooking the water. Great mid-range spots include the lively Die Port van Cleve and the CitizenM Amsterdam South. Guests on a budget will find serious bang for their buck at Hotel Central Park, adjacent to the leafy Vondelpark, or the quirky Botel, a converted former river cruiser.
You'll Also Like:
All products are independently selected by our writers and editors. If you buy something through our links, Oyster may earn an affiliate commission.