Mexico City is having a major moment right now. In addition to its delicious street food, a surplus of amazing new restaurants, and ultra-luxe hotels, Mexico's capital city of more than 20 million inhabitants boasts a rapidly expanding art and design scene that has quickly transformed it into something of an international design darling of late. Everything from contemporary installations to archaeological artifacts fill the more than 150 museums within the city. It might be tough to see them all, so we rounded up the top eight museums and galleries that are not to be missed on your next visit.
1. Palacio de Bellas Artes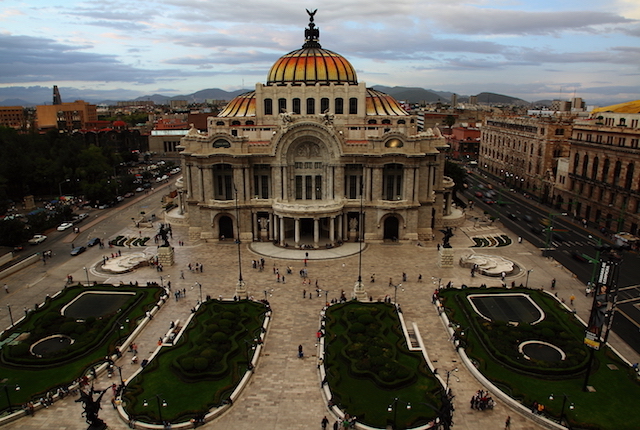 One of 's most notable landmarks, Palacio de Bellas Artes (or Palace of Fine Arts) is one-part opera house one-part museum. It's home to Diego Rivera's "El hombre en el Cruce de Caminos" (Man at the Crossroads) fresco along with a variety of sculptures, murals, and installations on permanent display. The museum also supports a variety of visual artists, dance, music, architecture, and literature that's native to Mexico. Don't leave without getting a glimpse at the Bellas Artes theater. A masterpiece on its own, the theater's kaleidoscopic curtain was assembled from a million colored glass pieces from Tiffany & Co.
2. Museo Jumex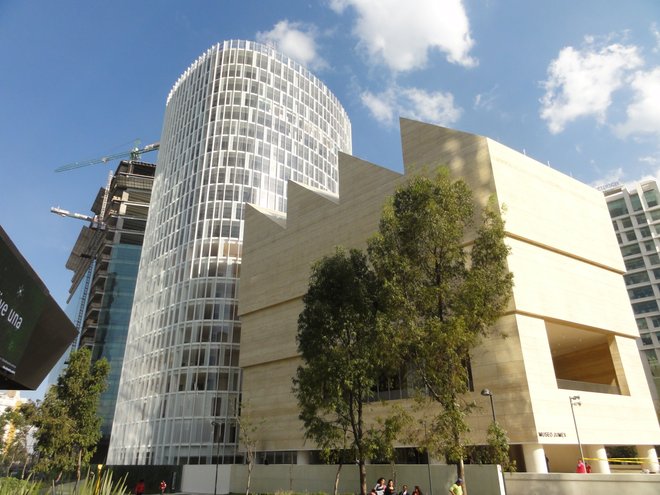 Opened in 2013, Museo Jumex houses one of the largest private contemporary art collections in Latin America. The newest building, a 45,000-square-foot structure designed by David Chipperfield Architects, displays a variety of work by local artists and galleries plus other design initiatives that are native .
3. Futura CDMX
https://www.instagram.com/p/BDyML_et5Ph
Located in a former theater building in Plaza de las Vizcaínas, Futura CDMX opened this year and takes visitors on an interactive journey through the urban transformation of Mexico City over the years. Complete with interactive multimedia installations, the lower level features a model of the city's urban development, interactive map galleries, and even an infographic that visitors can use to send their well wishes to the future.
4. National Museum of Anthropology
Located in Chapultepec Park and designed by Pedro Ramirez Vazquez, the National Museum of Anthropology is considered to be the crown jewel of modern Mexican architecture. Showcasing the largest collection of archaeological and anthropological artifacts from pre-hispanic Mayan civilizations to the Spanish conquest, this is one of the country's most visited museums. In other words, be sure to arrive early.
5. Museo Tamayo
Also located within the confines of Chapultepec Park, Museo Tamayo is a contemporary art museum that was originally designed by two of Mexico's most prominent modernist architects, Abraham Zabludovsky and Teodoro González de León. The museum has undergone several renovations over the years and today features a variety of contemporary international exhibits and installations.
6. Museo Soumaya
Designed by Mexican architect Fernando Romero and located next door to the Museo Jumex, Museo Soumaya was named after the wife of Mexican billionaire Carlos Slim. It includes a vast array of work by impressionist painters and the largest collection of Auguste Rodin sculptures outside of France. Bonus: Entrance is free of charge for the public.
7. Museo de Arte Popular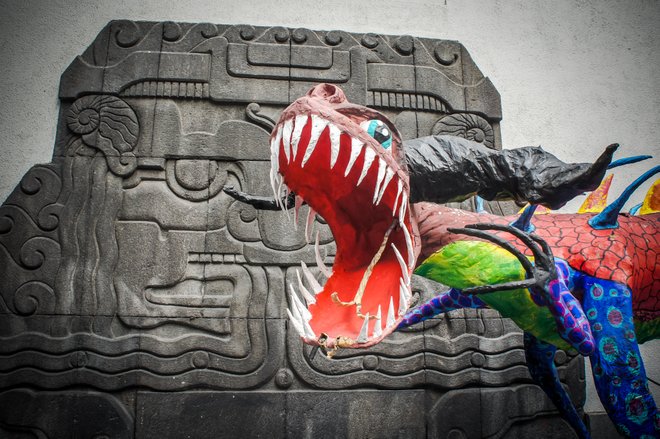 Everything from folk art to handicrafts is on display at the Museo de Arte Popular (Museum of Popular Art). Gawk at masterpieces like carnival masks from Chiapas and animal figures from Oaxaca. The Art Deco building itself is an important museum for Mexico, as it explores the origins and significance of popular art throughout the country. Once you've had your fill of browsing, head to the shop, which sells unique art pieces that you can admire long after you've returned home.
8. Kurimanzutto
https://www.instagram.com/p/9wr9URMeE5
Founded in 1999 by Jose Kuri and Monica Manzutto, the three-in-one Kurimanzutto is an exhibition space, workshop, and studio. Currently, the gallery represents a mix of 31 renowned national and international contemporary artists, with works that range from drawings and mural paintings to collages and sculptures.
Related Stories:
All products are independently selected by our writers and editors. If you buy something through our links, Oyster may earn an affiliate commission.