As summer comes to a close and Labor Day fast approaches, it can only mean one thing -- school is about to be back in session. Of course, degrees and majors are important (kinda, sorta). But when choosing their collegiate home for the next four years (or five or six -- no judgement; it's the best years of your life), many high school seniors also consider the nightlife, history, and culture of the college towns. Taking a trip to these locales offers potential students an opportunity to check out the scene -- and it's also fun chance to explore a young, vibrant college town and relive co-ed life -- without the homework -- for those who have already attended plenty of college reunions in their day. Here are 10 hotels to visit the next time you want to go back to school -- but you can trade in the projects and essays for interesting sights and delicious meals.
Some of the most well-known universities call Boston home, so it's no wonder the city's population contains a large amount of students. Harvard, MIT, Boston University and Brandeis make up just a small handful of the Boston area's higher education options. Rich in history, Boston can be as educational as it is entertaining. When you go, make sure to check out a few of the college campuses and perhaps opt for a stay at the 148-room Hotel Commonwealth, one of the most well-rounded boutique hotels in Boston. With its classical furnishings, large rooms, and impressive array of services, it captures the spirit of the city like few others. It's also a quick three-minute walk to Boston University.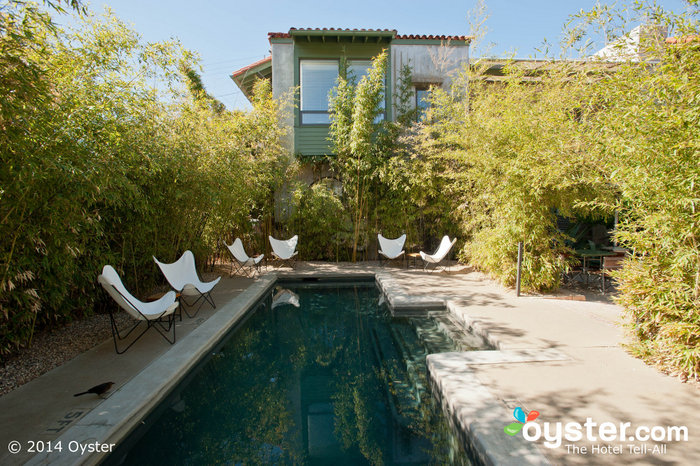 Thanks to The University of Texas at Austin and smaller private schools like St. Edward's University, Austin is very much a college-centric city. With no major professional sports teams, the Lone Star State's capital city is often sporting UT's burnt-orange color and "Hook 'Em" sign. The city has also garnered attention through its many festivals and conferences, including Austin City Limits and South by Southwest. A rising culinary scene, abundant nightlife, and scenic outdoor areas make it an ideal city to explore. Although Hotel San Jose isn't right by the famed Sixth Street, it's in the cool South Congress area known for vintage shops and its proximity to Town Lake. The boutique property also offers unique stuff on loan — pre-filled iPods, Polaroid cameras, bicycles, and a Remington typewriter. Depending on when you were in college, the latter could really bring you back!
Nashville may be known as "Music City," but it's also home to several colleges and universities — Vanderbilt University and Tennessee State University to name a couple. The capital of Tennessee has attractions for both students and non-students: the Country Music Hall of Fame, the Parthenon (a full-scale replica of the one in Athens, Greece), and Ryman Auditorium (former home of the Grand Ole Opry) are all hot spots. Hotel Indigo is in the heart of downtown Nashville, making it a convenient spot for shopping, dining and nightlife. Its quirky and stylish rooms and public spaces fit right in with the surrounding city.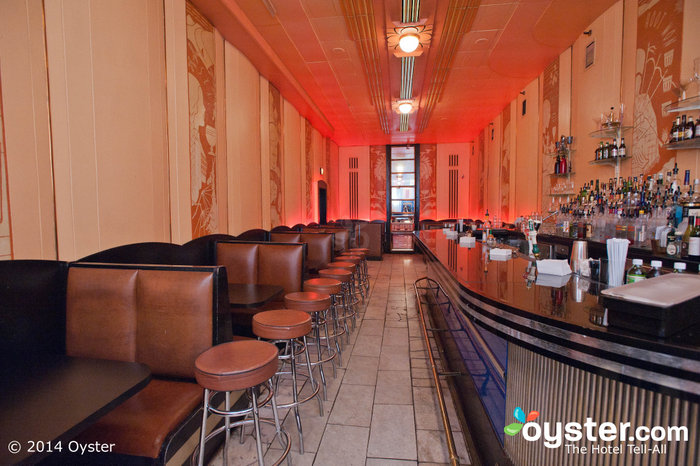 The "Mile High City" is a popular travel spot for people of all ages. With scenic mountains, the Denver Zoo, and a plethora of nightlife entertainment options, the city boasts many attractions to keep vacationers busy. Also home to the University of Denver and University of Colorado Denver, the city is chock-a-block with college-age residents. The Oxford is one of Denver's most notable historic hotels, ideally located in the lively LoDo neighborhood and in close proximity to area hot spots. It's also home to The Cruise Room Bar, Denver's oldest bar with an old chrome jukebox.
Famous for its rich revolution-era history, Philadelphia is a go-to vacation spot. Making up part of its large population are the students at the University of Pennsylvania, Drexel University, and Temple University, among others. The Inn at Penn is located in the aptly named University City, home to UPenn and Drexel, and has major ties to the former; it's located on the campus; the Penn bookstore is downstairs and the on-site University Club is exclusive to members after the breakfast for hotel guests concludes. Perhaps this is why the hotel has a bit of an Ivy League vibe with a calm atmosphere and a stunning wood-lined library.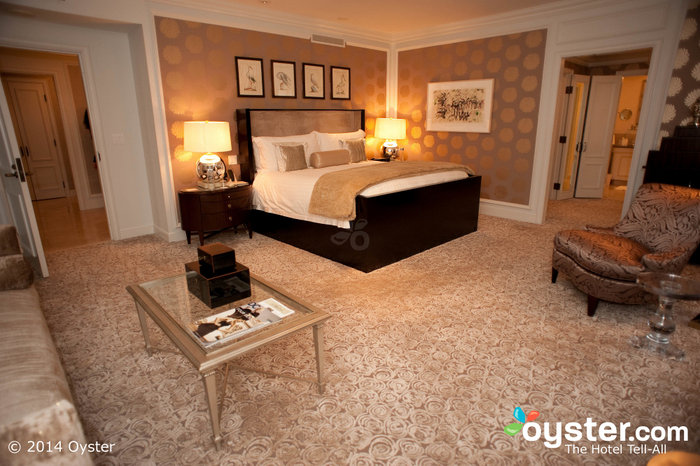 Sure, Washington D.C. is home to the President and Supreme Court, but it's also the locale for Georgetown University, the oldest Jesuit and Catholic university in the United States. Founded in 1789, the university has been a large part of the U.S. Capital and the historic Georgetown neighborhood. Cobblestone streets, charming rows of brightly colored brick townhouses, and the treelined C&O Canal make Georgetown one of the most beautiful areas of the city. Located on the edge of the wealthy neighborhood is the Four Seasons Washington D.C., where service is key and rooms are luxurious. Head out of the property, walk to campus, and blend in with the scholastic crowd.
The SoCal city of San Diego has miles of beaches, a plethora of museums, and the famous San Diego Zoo. Between all the sand and surf are San Diego State University and the University of California, San Diego — so expect to see college coeds if you vacation in this mild-temperature city. For a really relaxing vacation, check out the Estancia La Jolla Hotel & Spa; the Spanish colonial-style architecture and gorgeous saltwater courtyard pool are almost enough to keep you from heading to the beach. Located in the La Jolla neighborhood, the hotel is right next to the famous Torrey Pines Golf Course and the UC San Diego campus. It's also a short drive from the downtown area and the beach.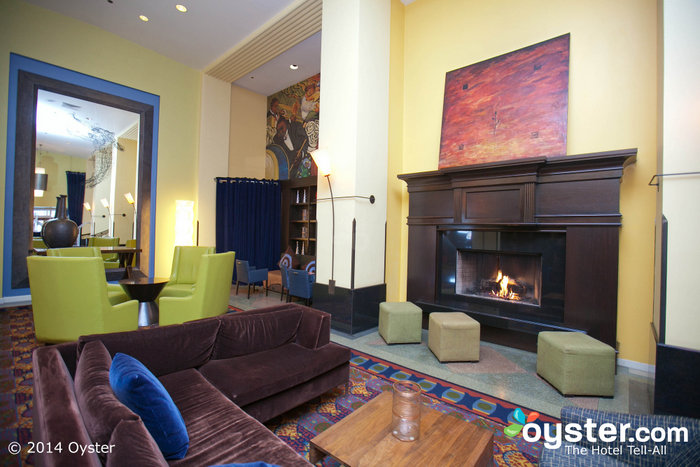 Pike Place Market, the Space Needle, and yes — overcast weather — are just a few of the things for which Seattle's best known. The seaport city may hold Starbucks and Amazon headquarters, but it's also home to thousands of students going to University of Washington and smaller private schools like Seattle University. The University District is a quiet, student-filled area with blooming cherry blossoms in the springtime. Just a two-minute walk to the UW campus is Hotel Deca, a fun boutique hotel with chic, bold decor. Built in 1931, the property capitalizes on its Art Deco roots and keeps things intimate with a 12-room-per-floor set up.
A major port on the Mississippi River, St. Louis is probably best known for its Gateway Arch and MLB team, the St. Louis Cardinals. Located in the western part of the city is the 1,371 acre Forest Park; there people can visit the St. Louis Zoo, Missouri History Museum, Saint Louis Art Museum, and many more attractions. Just a minute away from the park is Washington University, a private research university founded in 1853. To explore campus and nearby attractions, Moonrise Hotel is a great option. The hotel has a playful moon theme throughout the property, particularly on the Rooftop Terrace Bar where there's sweeping views of the city and a huge revolving man-made moon.
An abundance of beautiful nature, environment-friendly establishments, and a rising culinary scene are helping make Portland a go-to destination for travelers and transplants. The hipster vibe, as parodied on Portlandia, gives the city its unique charm. The burgeoning town is an ideal vacation for those wanting to explore the great outdoors, sample unique dining options like Voodoo Doughnut, and tour the many microbreweries. It's no wonder that the city is a popular destination for college-aged kids who flock to Portland State University and several private universities. For a hotel as unique and quirky as the city, Hotel Modera is a perfect option; plus, it's just a two-minute walk from Portland State University. Funky furniture, local art, and a tasty on-site restaurant make it a great hotel to retire to after exploring all that Portland has to offer.
To learn more about Lara Grant, visit her on Google+
RELATED LINKS:
All products are independently selected by our writers and editors. If you buy something through our links, Oyster may earn an affiliate commission.