It's officially slugger season and the Oyster gang can't wait to check out a game. Although we may be divided between the Yanks and the Mets here in NYC, one thing we all can agree on is that there's nothing quite like a spring day at the ballpark. And we're sure that from coast to coast, other ball fans are donning their jerseys and prepping their gloves for some fly ball action at their own home stadiums. But which cities are the best for ballplayers and fans alike? Where are the fans most loyal, and the stadium just right? Now granted, this is a question that could illicit more fights than the upcoming Dodgers versus Giants showdown in October. But we're brave enough to give it a go... Here are Oyster's eight favorite cities for baseball, as well as the MVP hotels nearby. Batter up!
If there ever was an ideal baseball city, St. Louis would be it. It's not just that the Cardinals' fans are fantastic, or that they consistently sell out their stadium to cheer on the home team. It's not just that the team itself — 2013's World Series runner-up — is consistently one of the best in the league. And it's not just that Busch Stadium III is one of the most gorgeous around, or that management in St. Louis is superb. It's all those things rolled into one big baseball diamond.
Stay: Hilton St. Louis at the Ballpark
Not just any hotel in St. Louis can get away with using the word "Ballpark" in the name, but the Hilton — with its unmatched view of Busch Stadium — rightfully claims the moniker. Plus, the trendy rooftop bar boasts 360-degree views, ideal for game nights.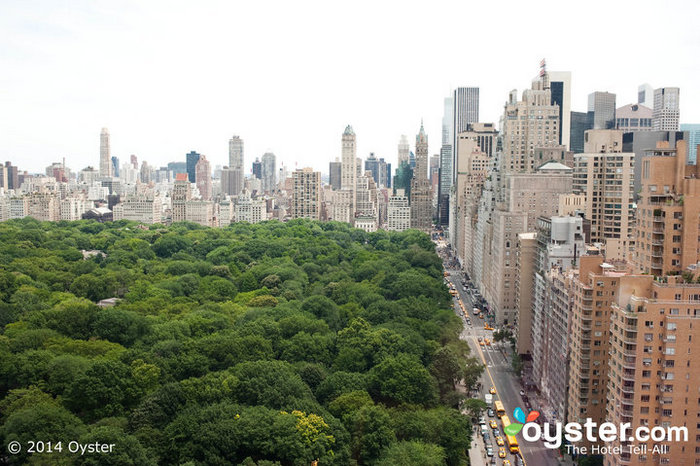 Say what you will about us Yankees fans (and you Atlanta darlings say all you like about the Mets, please and thank you), but you have to give us this: NYC is a pretty excellent baseball town. We live and breathe on Derek Jeter's smile batting average, and Tanaka's last pitch. We wear our pinstripes with pride to one of the most stunningly-designed stadiums in the game, and we fully believe we're the best of the best. Sorry we're not sorry.
One of the only qualms Manhattan-based Yankees fans have with the trek to Bronx for a game? Making the trek with all of the other 50,000 fans on the subway. But you can cut your travel time down to just 10 minutes by staying in Harlem. A stylish stay on a budget, the Aloft is in one of NYC's most vibrant neighborhoods — although it is far from major tourist sites (aside from the stadium, of course).
It's only fitting that Boston and New York are next to each other, even here (and New York being right above? Well, let's just say that's fitting too…). The two cities have long been rivals on and off the field, with Boston's rich history and excellent team management making it a viable contender in the race for East Coast supremacy. Fans here give new meaning to the word passionate, packing Fenway Park from April through November. All curses aside, the Red Sox are one of the oldest and best teams in the MLB, and Boston is a great city to call home base.
This historic 143-room hotel in Back Bay (Fenway's backyard) features great rooms, a fun martini bar, and lots of freebies. Low prices make it a solid value choice, especially if you're planning on splurging on upgraded seats.
Chicago's history makes it a baseball destination for any fan of the game. Wrigley Field isn't just a stadium, it's a veritable institution dedicated to the sport of baseball. Painstakingly preserved and continually packed with Cubs fans — despite not having won a pennant in over a century; that's devotion — it's a must-stop destination. Plus, with the White Sox also in residence, the city of Chicago also boasts an in-house rivalry. Let the games begin!
Located near Wrigley Field, Villa D' Citta offers baseball fans an opportunity to do something they wouldn't normally be able to do on vacation: feel at home. With a fully-stocked kitchen and a BBQ out in the courtyard, pregaming the ballgame is made easy here.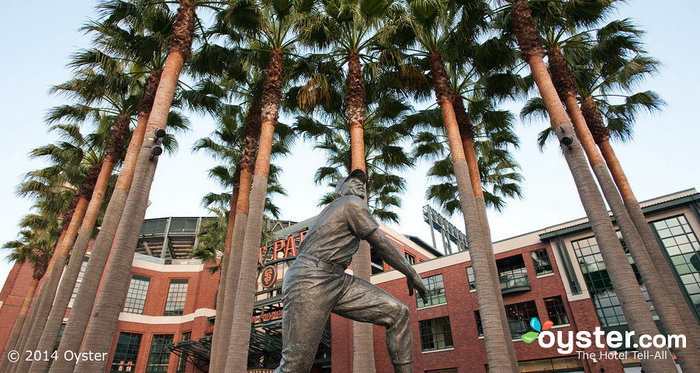 Fans consistently pack AT&T Park. After all, the setting — boasting views of the Bay from nearly every seat — is one of the most picturesque in the MLB. Add in the fact that the Giants remain one of the most consistent teams, with solid management to boot, and you've got a great combination for a passionate, fun-loving fandom.
An outpost of the "lifestyle"-focused chain, the W San Francisco in the SoMa art district is just blocks from AT&T Park. Rooms are stylish and amenities are solid, including an on-site Bliss Spa and an indoor pool.
The City of Brotherly Love is one of the most passionate cities in the world when it comes to sports. Unafraid to rep their team — and unapologetic when it comes to reminding out-of-towners where they can shove their spare bat — the Phillies' fan base is pretty hardcore. Citizen Bank Park has seen better days, but that doesn't keep the fans from packing it nightly.
Stay: Hotel Monaco Philadelphia
Hotel Monaco's unique design, featuring bright decor and stylishly mismatched furniture, sets this hotel apart from Philly's more standard hotel picks. Attractive rooms with high-end amenities, wonderful freebies, a beautiful rooftop bar, and a great restaurant all help round out the experience.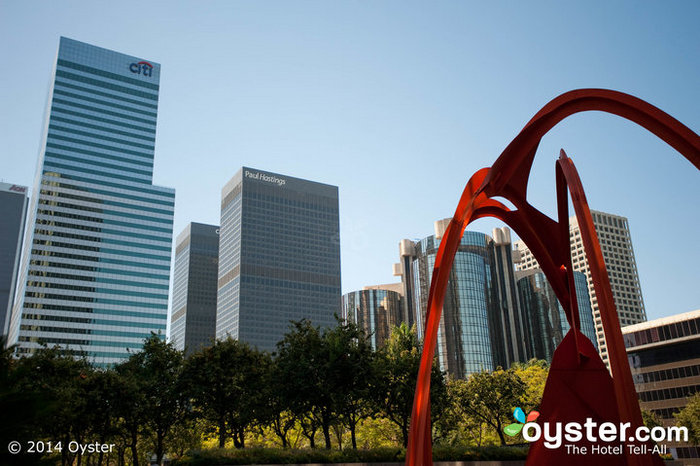 Brooklyn may forever bemoan the loss of the Dodgers to Los Angeles, but that doesn't mean the West Coast hasn't been treating the team well over the years. Fans are spirited (sometimes overly so) and Dodger Stadium is an institution in its own right.
Stay: Miyako Hotel Los Angeles
Located in downtown L.A. a short drive from the Dodgers Stadium and Staples Center, the Miyako is a 173-room mid-range property with a serene spa, a restaurant, bar, karaoke lounge, and a grab-and-go coffee shop.
The Orioles may have seen better days, but Baltimore is in its heyday and the gorgeous M&T Stadium, right by the water, is packed with fans all season long. They come for the love of the game, the love of the grub (what other stadiums offer awesome seafood?), and the love of the… Yankees? While locals cheer on the home team with reckless abandon, Baltimore's hotels' relatively inexpensive rates (when compared to those of bigger cities) mean that other team's fans often come into town when they're traveling to play the Orioles.
Stay: Royal Sonesta Harbor Court Baltimore
Blocks from M&T Stadium, the 195-room Royal Sonesta draws visitors with its grand common spaces, convenient Inner harbor location, and impressive rooftop health club.
To learn more about Kristina Fazzalaro, visit her on Google+
RELATED LINKS:
All products are independently selected by our writers and editors. If you buy something through our links, Oyster may earn an affiliate commission.