Avoiding tan lines, preventing a sand-filled bikini, and enjoying an erotic week filled with sexual exploration -- there are many reasons why one might want to go au naturel on vacation. Luckily, there are plenty of resorts in the Caribbean and Mexico that not only allow, but also encourage visitors to bare it all in their birthday suit. Whether you're looking to remain mostly clothed at a resort with designated clothing-optional (or clothing-prohibited) areas or are seeking something racier at a full-on nudist-friendly hotel, here are 10 properties where you can strip down.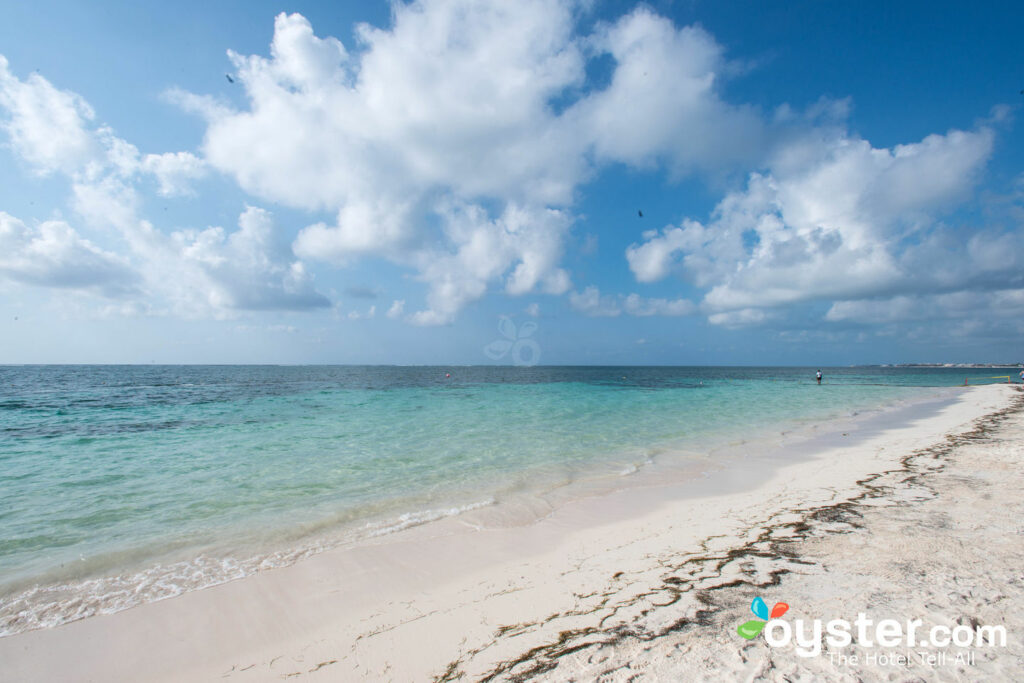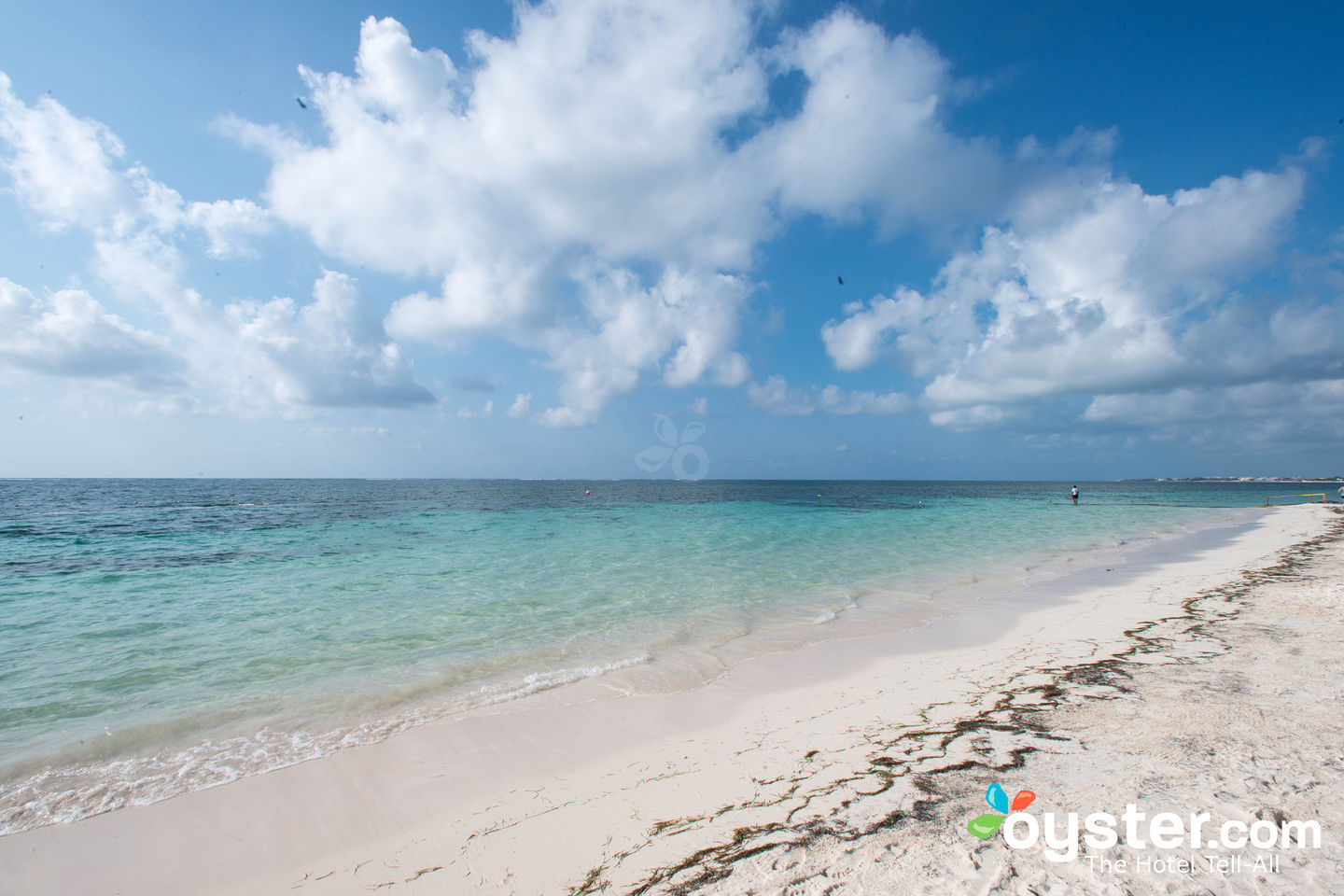 Steamy nightly entertainment, a clothing-optional policy, and X-rated whirlpool parties make this all-inclusive resort a great pick for those looking to have some raucous, adults-only fun. Take those three factors out of the equation, however, and you still have a solid beachfront pick outside quiet Puerto Morelos. As a four-pearl property, Desire Resort & Spa offers a wide array of amenities, including a nice pool and a large whirlpool (both with ocean views), a well-equipped fitness center, a small spa with treatments for two, and four restaurants. The resort is geared towards nudist couples, but can also appeal to open-minded travelers looking for a different Riviera Maya experience. Just note that sexual activities are allowed in the whirlpool area, and that the Sin Room (equipped with round beds and straps for those who want to take part in sexual games with other guests or with their partners) adjacent to the clothing-optional nightclub is where swingers meet after dark. It's also worth pointing out that rooms are a little smaller than at other similarly billed hotels, and the explicit sexual atmosphere is not for everyone.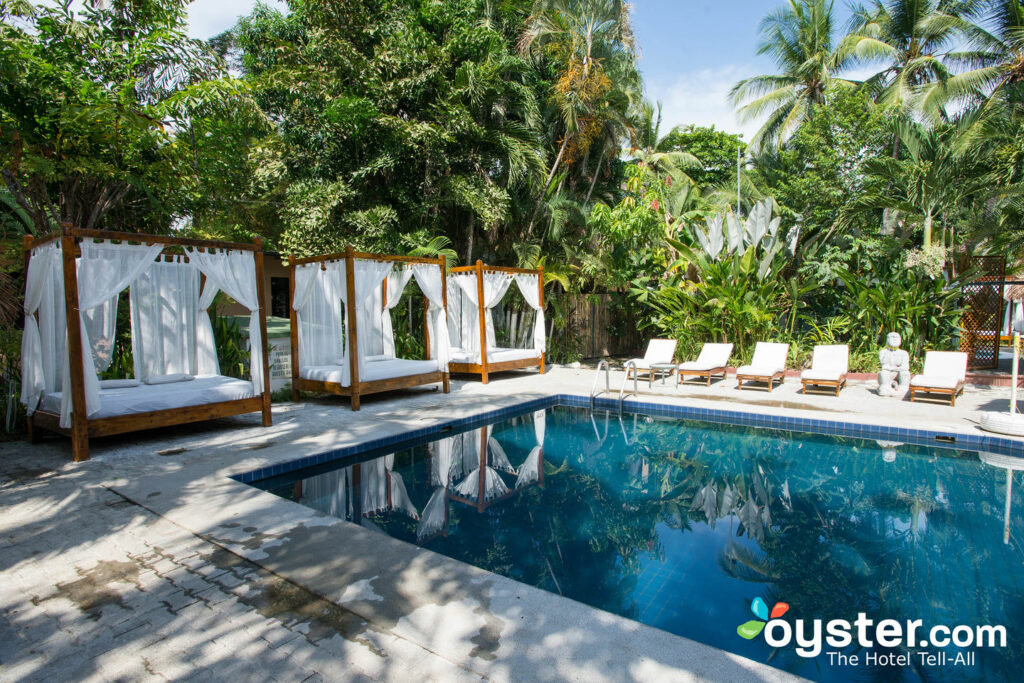 Open-minded singles and swingers of all ages will feel at home at this three-pearl, adults-only hotel on Jaco Beach. For a hint at the vibe, there are two pools: one clothing-optional and one where nudity is required. The clothing-optional pool is surrounded by tropical foliage and acts as the resort's hub, with cushioned day beds and swim-up seats at the Naked Iguana Bar. The Naked Iguana Bar also offers music or entertainment until the wee hours, and the restaurant serves all three meals. All-inclusive packages are available. Room decor is simple, and some have hot tubs, balconies, and full kitchens, but Standard Rooms are rather basic and could use some attention.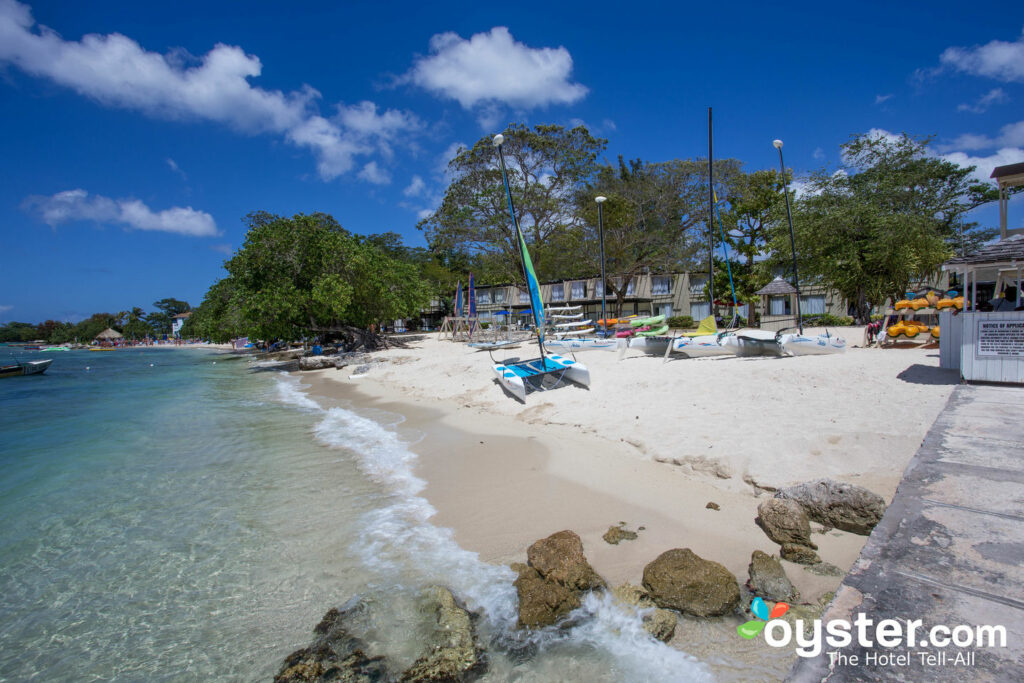 The fact that this resort has "Hedonism" in its name should give some indication as to the scene here. Designed for adventurous couples who want to add a bit of spice to their vacation, the all-inclusive Hedonism II is a popular mid-range nudist resort tucked into a quiet, private section of Negril's Seven Mile Beach. With a wide variety of activities and entertainment, this adults-only resort encourages guests to explore their wild side and indulge themselves. There is both a "prude" and a "nude" section of the resort to accommodate different comfort levels, and property highlights include the nude beach, waterslide, and a variety of pools and whirlpools on both sides. The nude pool is the liveliest (and most PDA-centric) part of the resort, but adventurousness is encouraged everywhere, from the rooms (there is a mirror above every bed) to the nightly themed parties (Sexy Pirates and Booty, Pajamas and Pasties, to name a couple). There are plenty of non-sexual activities, too, including water sports, basketball, tennis, and popular evening performances. Plus, guests who want to explore the area are close to a variety of restaurants, bars, and shops in downtown Negril.
The Desire Pearl (formerly the Ceiba del Mar) is a couples-only, clothing-optional, all-inclusive resort located on a beautiful white-sand beach right outside quiet Puerto Morelos. It draws a range of young and middle-aged couples (strictly heterosexual) looking for some adult fun in the sun. The vibe here is quite provocative — with entertainment ranging from foam parties to stripper nights — but open-minded guests who solely want to experience the clothing-optional part of it will not necessarily feel offended, as sex is only allowed in two public spaces (namely, the whirlpool and the Sin Room, located adjacent to the nightclub). Plus, respect is the number one house rule here. The property is undoubtedly racy, but somewhat quieter and younger than its sister property, the Desire Resort & Spa Riviera Maya. Rooms are large and airy, with cute country-influenced decor (plaid bed runners, blue pastel fabrics), balconies or patios, and modern amenities, such as flat-screen TVs, iPod docks, and free Wi-Fi.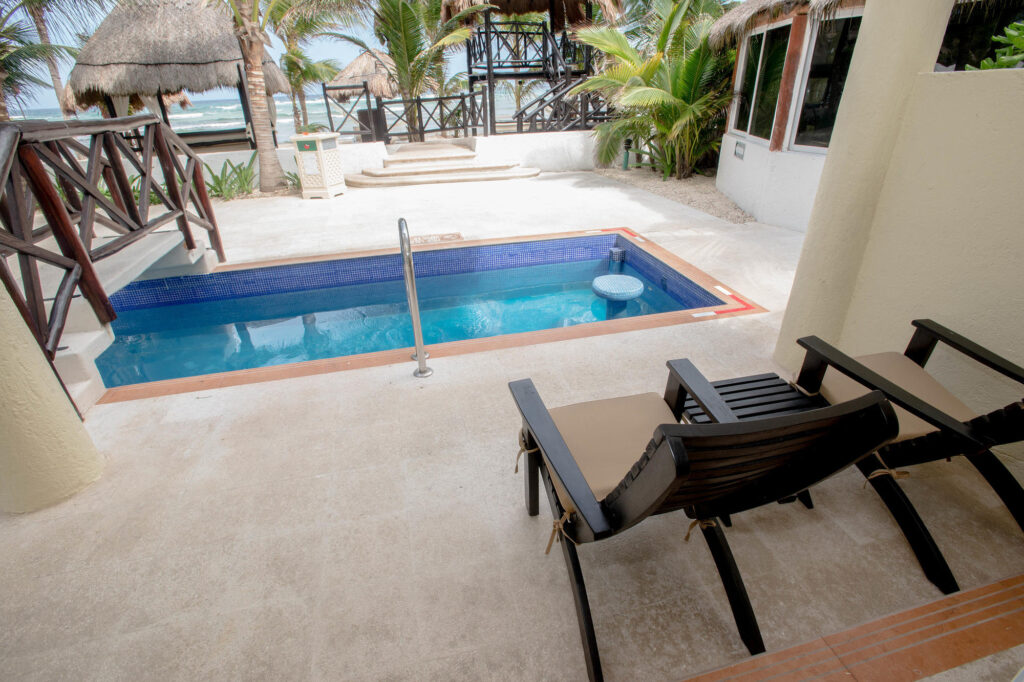 Hidden Beach Resort is an adults-only, clothing-optional all-inclusive located about one hour south of Cancun. Though clothing is optional, most guests choose to go au naturel throughout the entirety of their stay — meaning almost everyone in the pool, on the beach, at the restaurant, or dancing the night away at the Moonlight Lounge, is naked. Anyone new to the au naturel lifestyle, however, shouldn't fret; the hotel prides itself on its judgement-free atmosphere and high standards of professionalism. Most guests are older couples, though singles are also welcome. The restaurant and nightly entertainment are mediocre, and the beach is too rocky for swimming or strolling, and the suites are little more than king rooms with hot tubs. However, the hotel is spic-and-span, and guests are required to sit on towels which are provided throughout the hotel.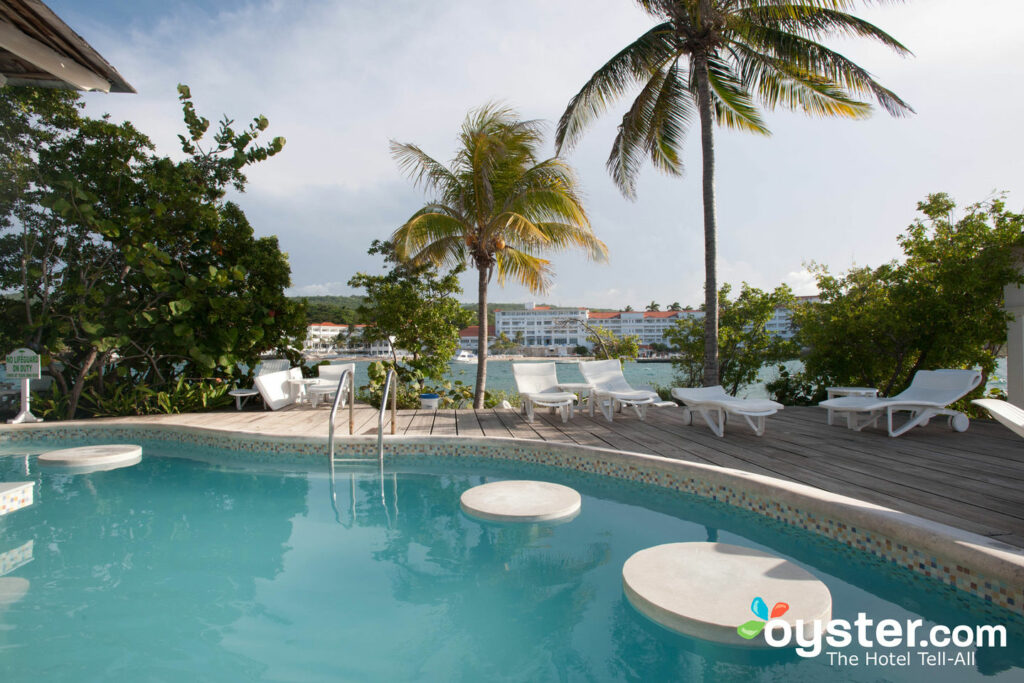 One of the island's first resorts and a former playground for 1950s Hollywood A-listers, this 226-room, 19-acre Ocho Rios all-inclusive is still a sophisticated option. Public areas are chic and modern, but the rooms fall a bit short by comparison. The pools are also unexceptional, though they do have ocean views, and one has a swim-up bar. The gorgeous spa, robust all-inclusive offering (excursions and top-shelf booze are covered), beachfront location, and mellow vibe are the highlights here. Most of the Jamaican Couples resorts also have a dedicated nude section; at Couples Tower Isle, it's the resort's namesake island, a small rocky refuge about a one-minute boat ride away from the mainland. It's a cool little spot, with a small pool, a little bit of beach, and a swim-up bar — but guests must be willing to bare it all to experience it. The island's policy is not "clothing optional" but rather "clothing prohibited," which might be disappointing for guests who prefer to keep things covered.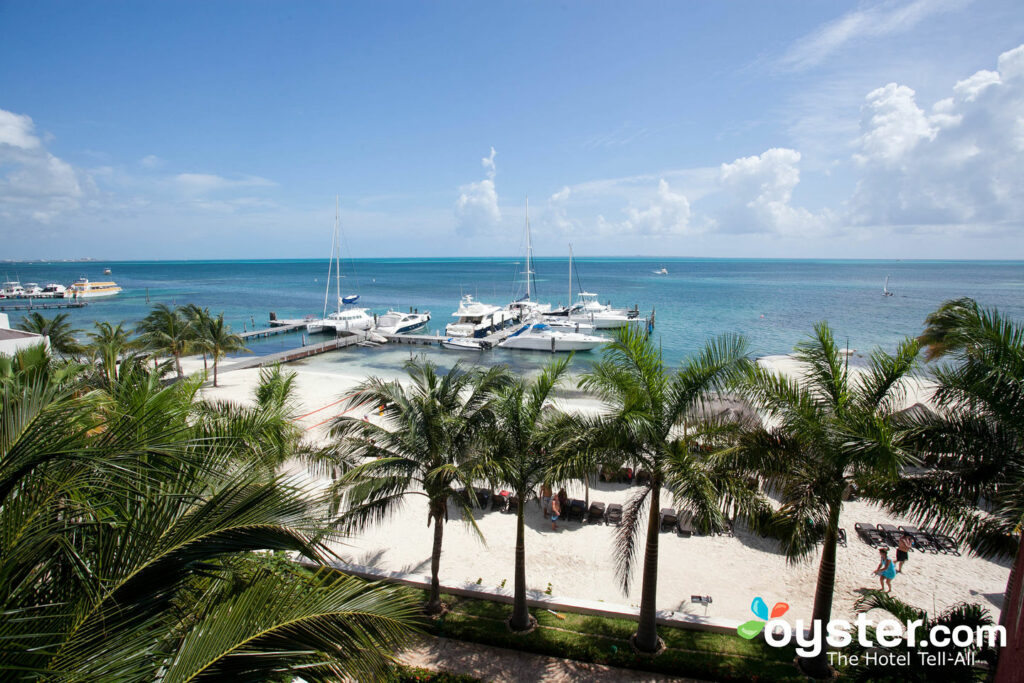 The Temptation Cancun Resort is an adults-only, topless-optional property that caters to 21 and over, uninhibited guests. There is never a dull moment at this all-inclusive resort, which features themed swimming pools and nightly risqué live shows. Fun-seeking singles and couples will find a range of entertainment from provocative games and contests — like the Miss Temptation competition — to sexy Temptation Idol karaoke. The color scheme throughout the resort is soothing white and passionate red. The 384 spacious rooms exude a romantic atmosphere. While the beach area is small and lackluster compared to other resorts, the shaded sun beds are a nice place to relax and unwind.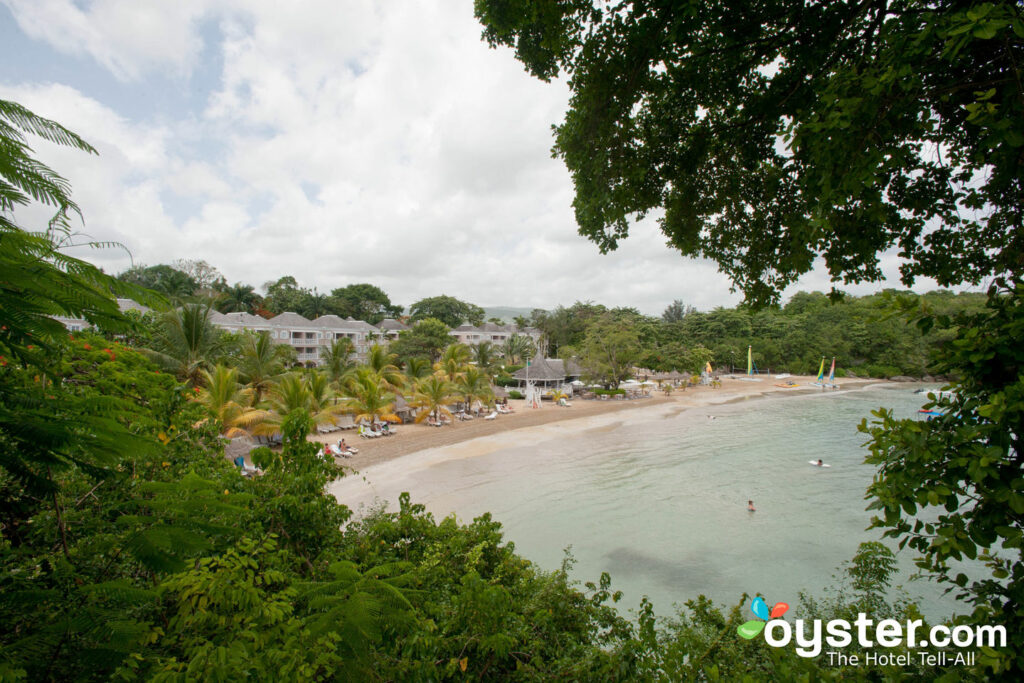 This 35-acre, 148-room all-inclusive resort has a lush natural setting filled with waterfalls, grottos, beaches, lakes, and jungles. It still has the features of a mega-resort — three restaurants, four pools, two beaches, four bars, a spa, and tons of free activities — but it's one of the few large-scale resorts that manages to feel crowd-free and even intimate. The rooms and public areas could use some cosmetic updates, however. The main beach here doesn't stand out — in fact, the sand is a bit coarse and the strip of sand feels a bit narrow. However, the resort's second beach, which is a nude beach from morning until evening, is quite a bit bigger, and even has a pool that goes right up to the sand. Still, guests are warned that this au naturel beach is not simply clothing optional, but rather prohibits clothing altogether. This might be a bit of a bummer for those not willing to bare all, because this pool is easily the one with the best ambience.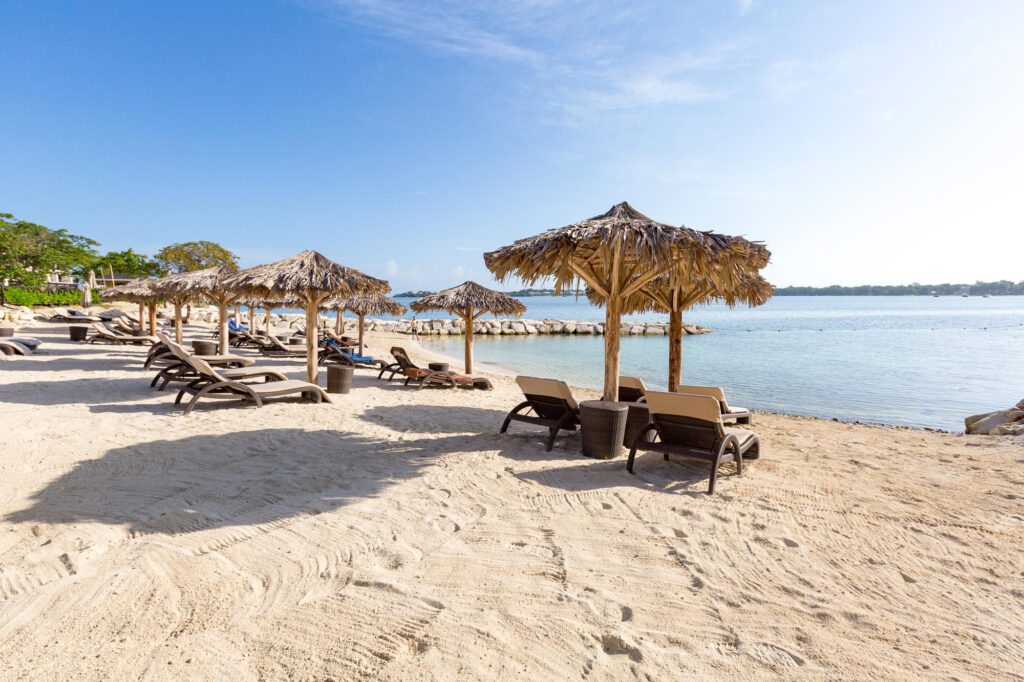 As the name suggests, the Grand Lido Negril Au Naturel All-Suite-Resort is an upscale clothing-optional all-inclusive resort. The property houses 26 elegant, bright rooms, which come with ocean-view terraces, jetted tubs, and butler service. Guests can also freely access the neighboring Royalton Negril and Hideaway at Royalton Negril resorts. Plus, the main dual-level infinity pool has ocean vistas, a swim-up bar, and adjacent hot tub, and there are a Jamaican eatery and ocean-view restaurant that serves tasty French fare. It's worth noting that nudity isn't required at the pool, and the atmosphere here is more centered on relaxing than partying.
The 234-room Couples Negril is a romantic all-inclusive resort set on a gorgeous stretch of beach. Although it's not a true clothing-optional property, there is a separate nude beach area that has its own hot tub and bar. That being said, couples must use it together. Other amenities include a spa with treehouse treatment rooms, several restaurants, and a pool with a swim-up bar. The all-inclusive package covers all meals and top-shelf drinks, plus scuba diving, fitness classes, and catamaran cruises.
You'll Also Like:
All products are independently selected by our writers and editors. If you buy something through our links, Oyster may earn an affiliate commission.