Planning a family vacation is a form of art. It requires finding the right balance between ease and activities that will interest multiple generations. No wonder crowd-pleasers like cruises and kid-pleasers like theme parks frequently end up on the itinerary. And that's okay -- we love a good cruise, a fun day spent with Mickey, and all the conveniences that come with ready-made, well-trodden trips. But there's nothing that says you can't introduce a little (or a lot of) adventure to your family vacation routine. Not sure where to start? We're here to help. Whether it's climbing on life-size dinosaurs, learning about Sioux history, or taking a four-wheeler out in the Egyptian desert, these adventurous family vacations will keep the whole crew happy.
Best For: Ages 10 and Up
Iceland offers plenty of outdoor adventures, though it's best for families with kids who are old enough to walk for long stretches and can be entertained by the incredible landscapes. Days can be spent walking on glaciers, soaking in thermal pools, horseback riding through lush valleys, and of course, viewing the Northern Lights. You'll also run into mossy lava fields, tons of Viking history, and 30 active volcanoes. We recommend renting a camper and turning your getaway into a non-traditional road trip to help cut costs (Iceland can get pricey, particularly when it comes to food) and gain some flexibility. However, if you'd rather leave the planning to the professionals, Boundless Journeys has a seven-day hiking-intensive itinerary that's great for families with kids ages 13 and up. WOW Airlines has affordable, direct flights from 13 U.S. cities, and, if you're really feeling adventurous, you and your clan can take advantage of the free stopover program, which allows for a free stop in Iceland on flights to Europe — that's like two vacations in one!
Our Iceland Hotel Pick: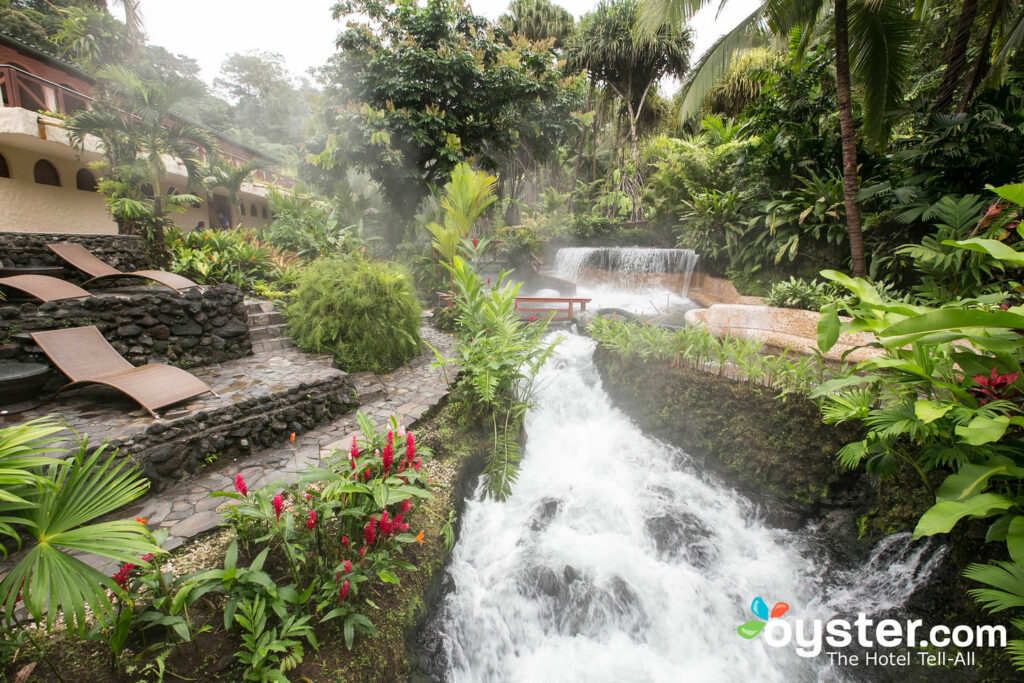 Best For: All Ages
The rich biodiversity of Costa Rica makes it a shoo-in for family vacations with an adventurous lean. The Central American country offers a variety of activities for kids and adults of all ages — kayaking, biking, relaxing on the beach, snorkeling, hiking to La Fortuna, or even bird-watching from a balcony. Sustainability and eco-tourism are also huge here, so it's a great place to teach little ones about eco-friendly practices. Plus, the natural surroundings provide a living classroom for learning about different species of amphibians, birds, insects, and plants.
Our Costa Rica Hotel Pick:
Best For: Ages 5 and Up
Families with an affinity for history may find the ancient archeological sites of Egypt to be right up their alley. You might be wondering what other family-friendly adventures are on offer beyond the pyramids. Take your pick from camel rides in the desert, cruises down the Nile River, and creative art and cooking classes at the Fagnoon Arts & Crafts Center. If you have older kids, add snorkeling in the Red Sea and roving around on a four-wheeler through the desert to your list. Hitting up a beach, checking out a museum or two, or taking turns visiting the various ancient temples are also great options for all ages. Intrepid Travel also has a nine-day Egypt itinerary that's geared toward solo parents. It encourages kids to be social with each other and locals, which is a great way for them to spark lifelong friendships or at least get to know children from other cultures. You'll even have the opportunity to dine with a Nubian family in their home.
Our Egypt Hotel Pick:
4. A Windjammer Cruise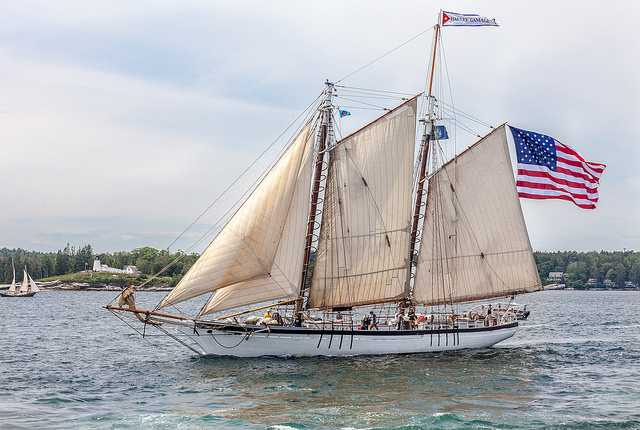 Best For: Ages 10 and Up
For a true family getaway, forget the destination and focus on the journey by hopping on a windjammer, one of those old-school schooner sailing ships. Admittedly, this type of trip is best for kids who are at least in the double digits. Still, for those on board with jettisoning connectivity and vowing to go wherever the wind takes them, a few nights cruising on a windjammer can't be beat. Who needs Wi-Fi when you have beachside s'mores, a sky full of stars, amazing sea life, activities like swimming, and home-cooked meals from the galley? We're not going to lie, this is rustic; think of it like camping on the sea, but with better bunks. If you're up for this multi-generational adventure, Maine Windjammer Cruises is a great place to start your research. Their cruises sail up and down the Maine coastline, feature island lobster bakes, nightly entertainment, and tons of nature.
Best For: Ages 6 and Up
Florida has become a popular place for family vacations, thanks to its several award-winning beaches and theme parks. To add in a little adventure, skip those typical activities and head for the swamp — or the wetlands, to be more specific. Everglades National Park is hot, humid, and teeming with an active ecosystem of plants and animals that you'll be hard-pressed to find anywhere else in the country. That includes endangered species like leatherback turtles, Florida panthers, and manatees. You'll also find some quirky inhabitants like rattlesnakes, alligators, and several bird species. Fun family activities include strolling the nature paths, airboat tours through the wetland marsh, kayak and canoe tours through the waterways, visiting an alligator farm, and fishing trips.
Our Florida Hotel Pick:
Best For: Ages 3 and Up
South Dakota is a family-friendly state filled with fun, interactive, and educational activities. Drive through the animal park, Bear Country USA, and see if you can spot bears, buffaloes, and reindeers through your car window. At Outdoor Campus West, you can walk the nature trails, observe the freshwater aquarium, or try your hand at an archery lesson. There's even a park full of life-size dinosaurs that kids can climb on, and the world's largest reptile park, where brave family members can get hands-on experience with a ton of cold-blooded critters. And that's all just in Rapid City. Venture farther and you'll find tons of nature activities in the Badlands National Park, loads of historic monuments like Crazy Horse Memorial and Mount Rushmore, and Wall Drug, a popular roadside attraction. Visiting the Great Sioux Nation is also a great opportunity to learn about the tribes in the area.
Our South Dakota Hotel Pick:
Best For: All Ages
The days start early, but are unforgettable when you're on the lookout for the Big Five: leopards, elephants, giraffes, lions, and rhinos. Not only are South African safaris a fun way to learn about the animals you've admired from afar, but they're also great for teaching kids and adults about conservation. Kids of all ages will be transfixed by the wildlife, and the seated drives are easy on grandparents. If you have a particularly antsy kid, make a few animal bingo cards for them to check off while driving through the reserve. While there are several African countries that offer safaris, we like South Africa for its better-developed tourist infrastructure and malaria-free areas. (Tip: Pick a game reserve where you don't have to take antimalarial medications). Thrill-seeking families can tack on a few extra days and head to the Eastern Cape's Tsitsikamma area, where you'll find a handful of adventure tour operators offering activities like zip-lining over mini waterfalls, walking with elephants, blackwater tubing, bungee jumping off the Bloukrans Bridge, and more.
Our South Africa Hotel Pick:
You'll Also Like:
All products are independently selected by our writers and editors. If you buy something through our links, Oyster may earn an affiliate commission.