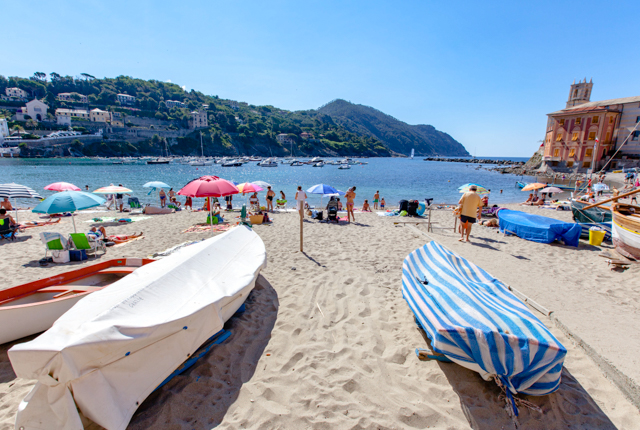 One of the beauties of travel is the opportunity it gives us to disconnect from our everyday routines. Maybe we push back our usual wake-up time a couple of hours or indulge in a pre-dinner poolside cocktail or three. However, the regular application of sunscreen is not one of the day-to-day rituals that can go by the wayside when on vacation. Even if you're going somewhere cold, you still need to protect your face and any other exposed skin from the sun's rays, both UVA (the ones that age you) and UVB (the ones that burn you). To make up for being the bearer of such sad info (though admit it: you knew in your heart of hearts that traveling does not grant you a get-out-of-sun-care card), we're letting you in on our favorite sunscreens. We want you to return from vacation with great memories and keepsakes, not burned skin and UV-induced free radical damage.
FACE:
True, this option is pricey, and eats up a bigger chunk of your travel-prep budget than the other picks on this list. But for travelers who are ultra-discerning about what goes on their face, this light-as-air matte formula really is the way to go. Its blend of zinc oxide and octisalate yields broad-spectrum protection, while antioxidants like camellia green tea, algae, and Japanese wild rose further stave off free-radical damage. It slips into skin in seconds, without leaving a trace of whiteness in its wake.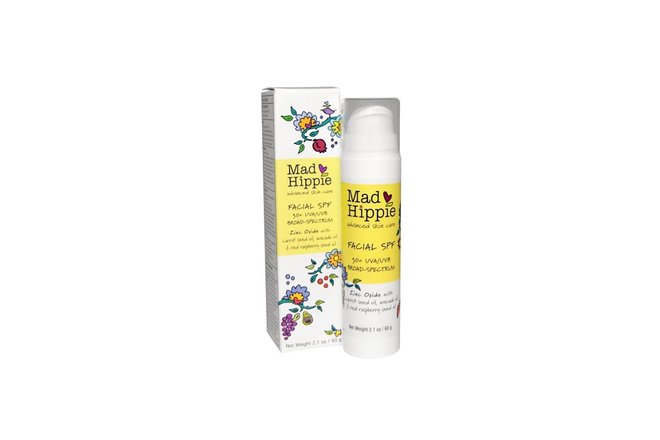 Think of this totally natural, PABA-free sunscreen as a fancy Juice Generation concoction for your face. You've got a wealth of antioxidants, like avocado oil and vitamin E (moisturizers) and red raspberry seed oil and carrot seed oil (inflammation reducers). Micronized zinc oxide (rubs on clear) does most of the heavy lifting when it comes to sun protection, though it has a solid assist from vitamin C, which inhibits pigment production. Shea butter and sodium hyaluronate deliver tons of moisture, and jasmine oil provides a bit of sultry scent. Carry on.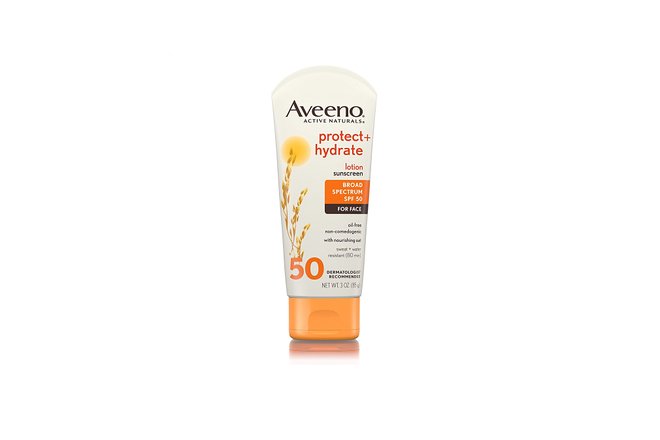 Aveeno may be the gold standard drugstore line for skin- and sun-care — thanks in large part to its range of hard-working and affordably priced sunscreens. This one features homosalate, octocrylene, and octisalate, as well as avobenzone and oxybenzone, which work together to block UVA and UVB rays, respectively, from entering the skin. The brand's signature oat ingredients — skin-soothing anti-inflammatories — are especially beneficial in sunscreens. Carry on.
This product's lineup of ingredients (avobenzone, homosalate, octisalate, octocrylene) saves your skin from infrared wavelengths and early aging, and its light texture and matte finish keep things breathable. The non-comedogenic (i.e. non-pore-clogging) formula contains moisturizing beeswax, as well as perlite and silica, which help control oil. Carry on.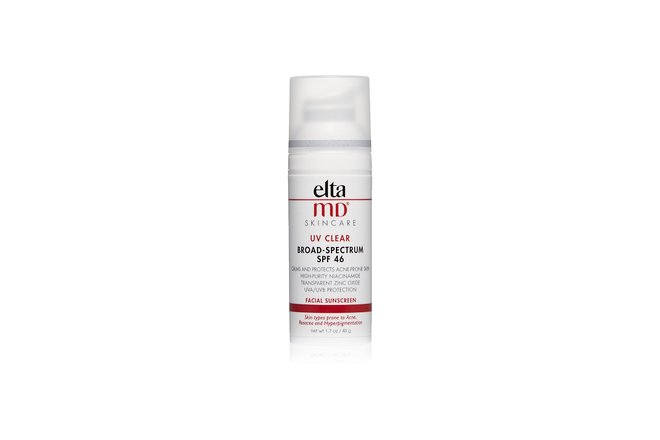 EltaMD's oil- and paraben-free facial SPF is the cashmere sweater of sunscreens. It's the weight of a feather and ridiculously silky, but provides sun protection as serious as a vat of the heavy-duty, opaque-white stuff. Nine-percent micronized zinc oxide and seven-and-a-half-percent octinoxate are joined by five-percent vitamin B3, which nixes redness and irritation, making this a great contender for those with acne-prone skin. Carry on.
Like our Mad Hippie pick, this sunscreen from Drunk Elephant is a physical blocker, not a chemical one. The main ingredient, zinc oxide (20 percent), is supported by calming aloe vera, hydrating jojoba oil, and a parade of antioxidants (algae extract, marula oil, and sunflower seed oil). Once applied, the product feels supple and light, not weighty and smothering. Note that while the Mad Hippie formula has a subtle jasmine scent, the Drunk Elephant product is totally fragrance-free. Carry on.
BODY:
The holy grail of sunscreen is something like this: easy to apply, fast-absorbing, no white surplus, not greasy or heavy, and flawless protection. Many sunscreens miss a box or two, but Supergoop always nails the checklist. Loaded with free-radical-fighting antioxidants (marigold, sunflower, and safflower) and aloe vera, this non-aerosol spray-on sunscreen delivers its UV protection via a fine and odorless mist that dries quickly. No faux-coconut odor or pasty, impossible-to-rub-in residue here. Check.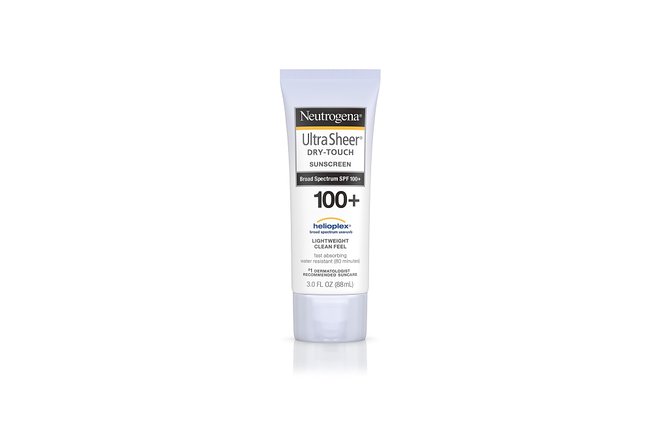 There isn't a person on earth who likes the feeling of heavy sunblock sitting on their skin. This lightweight, oil-free lotion sinks in and dries to a shine-free finish in just a few seconds. And if you're wondering what the heck Helioplex is, it's a trademarked sunscreen technology designed to absorb both UVA and UVB rays — those nasty little devils. Carry on.
You'll Also Like:
All products are independently selected by our writers and editors. If you buy something through our links, Oyster may earn an affiliate commission.