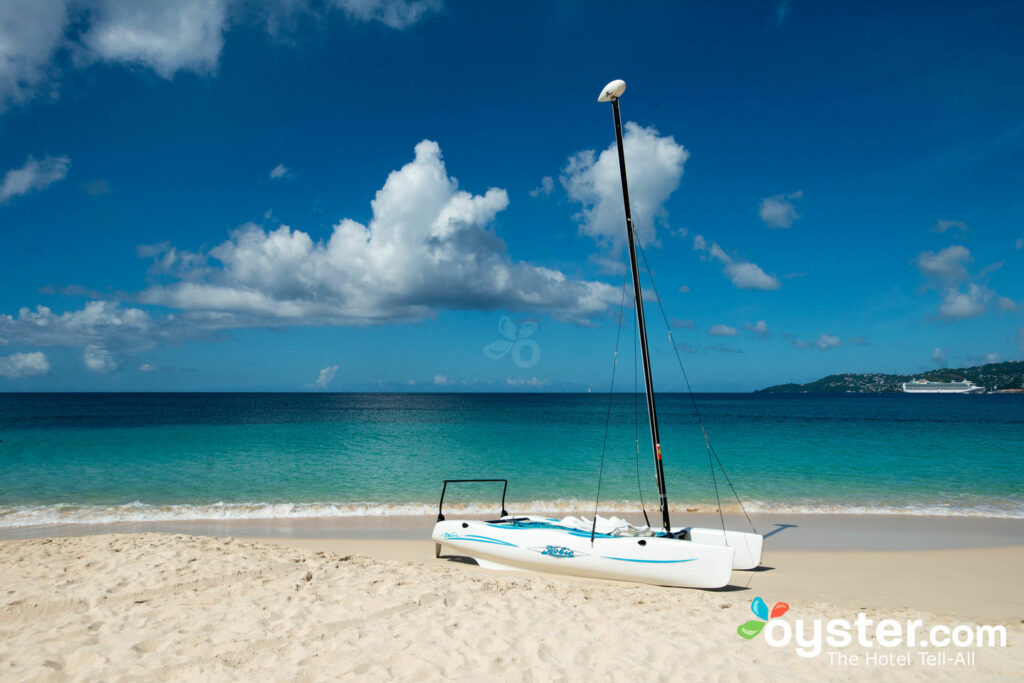 From colonial rule and uprisings to independence and a brief flirtation with Communism, the tiny country of Grenada has a fascinating past. Located just 100 miles from Venezuela, close to neighboring Trinidad and Tobago, Grenada today delivers stunning rainforests, mountainous landscapes, beautiful beaches, and restrained levels of tourism that yield an authentic local flavor. Far less developed than the likes of Jamaica and the Dominican Republic, Grenada is the ideal destination for travelers looking for the antithesis of a Caribbean all-inclusive resort vacation. Despite its size, there's so much to see and do here, and sticking to the boundaries of a mega-resort would mean missing out on the country's best assets, from tropical waterfalls and nature reserves to rum distilleries and markets in St. George's. Follow our guide for the best way to experience Grenada, including where to stay, what to do, and when to visit.
When Is the Best Time to Visit Grenada?
It's the Caribbean, so a warm, tropical climate can be expected year-round. However, rainy season falls between January and May. While serious hurricanes and storms are relatively rare due to its location on the edge of the hurricane belt, Grenada has been known to suffer serious damage in the past, so it's best to avoid the fall months of September to October. On the flip side, prices are cheaper and the country is quieter during this time, if you're willing to play the odds of bad weather.
What Are the Best Places to Visit in Grenada?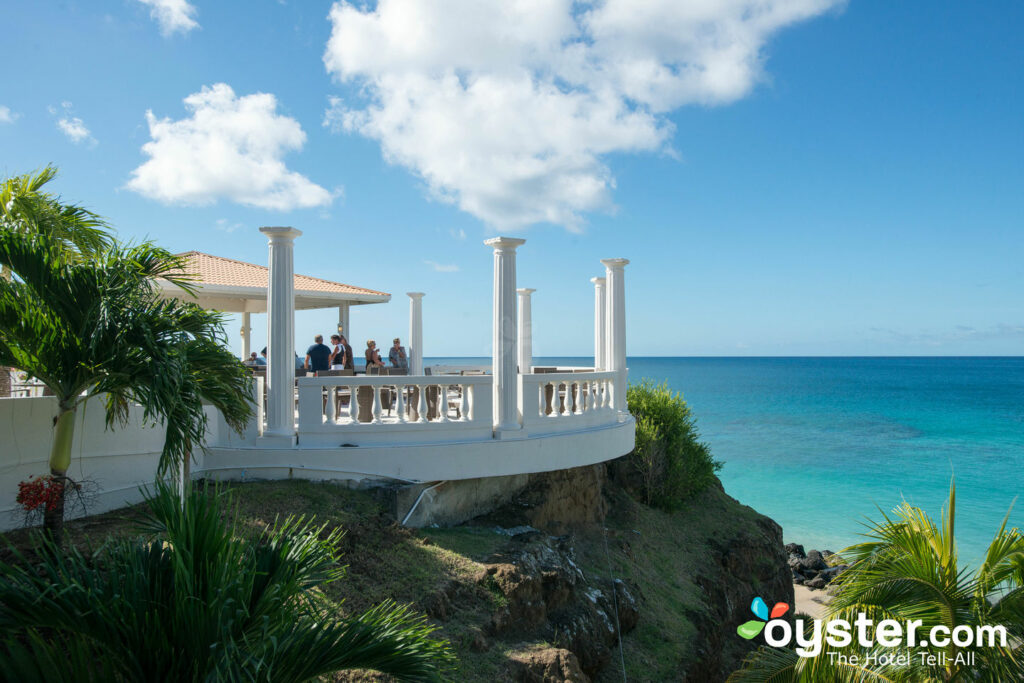 Travelers with an aversion to sprawling all-inclusive resorts will appreciate Grenada's low level of development. Most of the tourism here is centered around the southern tip, where clusters of hotels, restaurants, and bars provide the base from which to explore the rest of the country. Grand Anse Beach, Lance Aux Epines, and the towns of Morne Rouge and St. George's are all relatively close to each other, so even if you stick to the southern end, there's plenty to keep you occupied. Like many small Caribbean destinations, the farther inland you go here, the denser the tropical rainforest becomes — the beautiful Grand Etang National Park is a must-visit. Grenada's small size means you'll have plenty of time to see the whole country. Plus, English is the official language of Grenada, making it easy to get around, though Grenadian English Creole and Grenadian French Creole are also widely spoken around the country.
What Are the Best Things to Do in Grenada?
With comfortable walking shoes, head for the rainforest and hike through Grand Etang National Park. An extinct volcano marks the center of the forest, and once you break through the trees, the refreshing sight of Grand Etang Lake awaits. You might stumble upon rare birds and other wildlife, including opossums, monkeys, and even armadillos, if you're lucky. Alternative hikes include the Mount Qua Qua trek, which goes up and around one of the tallest mountains in Grenada, or Levera National Park, which takes in some stunning coastal scenery.
The waterfalls in Grenada also warrant a visit. Start with a tough hike to Seven Sisters Falls, which involves trekking through the forest. Upon arriving at the 33-foot-high falls, reward yourself with a dip in one of the dreamy plunge pools. For an easier journey, Annandale Falls can be reached by car in less than a half-hour from St. George's. Again, the high falls cascade down into inviting pools perfect for swimming.
For some culture, head to St. George's and spend some time wandering the streets that surround the pretty harbor before heading to the market where stalls sell an array of products, like rum, nutmeg, cinnamon, and turmeric — Grenada is nicknamed the Spice Island for a reason. To experience a true island institution, take a tour of the 200-year-old River Antoine Estate rum distillery. Not only does the antique equipment on display keep the process locked in time, but visitors can also taste the results at the end of the tour.
What Are the Best Beaches in Grenada?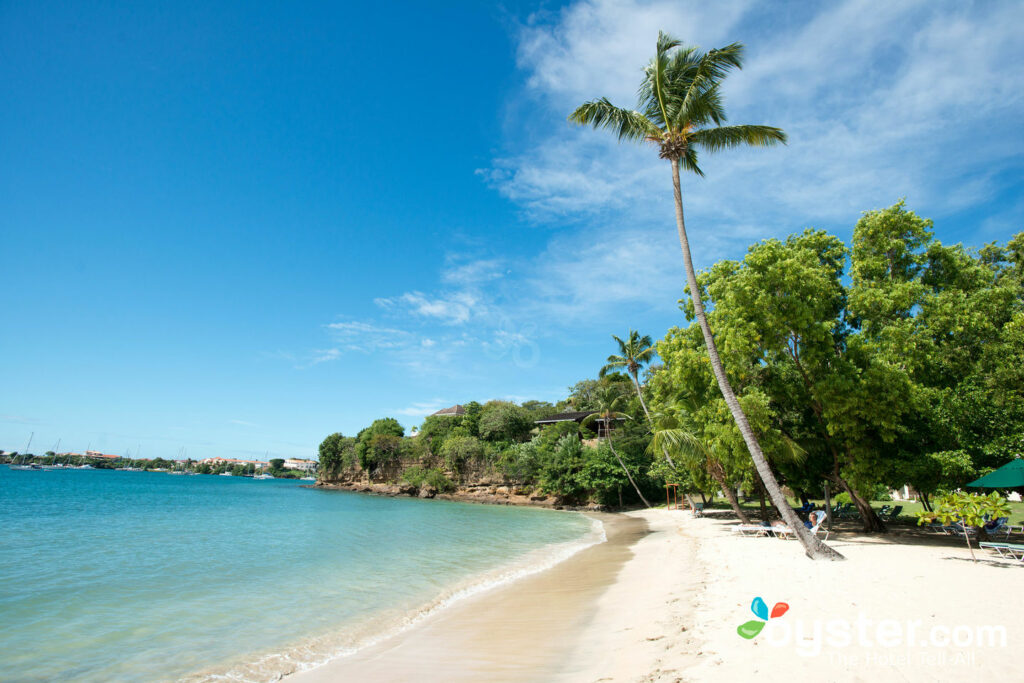 After all that trekking, swimming, and rum-drinking, you're going to need a place to kick back and relax. Grand Anse Beach is the most popular beach in Grenada, thanks to its two-and-a-half mile stretch of white sand, lined with places to eat and drink and accessible to a range of hotels. Morne Rouge (otherwise known as BBC Beach) is the epitome of Caribbean charm, with its white sand and lush green palms providing gentle shade. This beach is great for snorkeling and swimming, and is likely to be quieter than Grand Anse. For a true deserted beach vibe, La Sagesse is a solid option. Located on the Atlantic side (where the water is colder, but still warm), this spot is perfect for visitors seeking seclusion with a side of coconut trees, gorgeous white sand, and calm waters.
Is Grenada Safe?
According to the U.S. State Department, Grenada has a level one warning, meaning travelers should exercise normal precautions while traveling around the country, especially after dark or when using the local bus system or taxis from the road. Tip: As an added safety measure, hire taxis to and from restaurants. Crime here is mostly opportunistic, the State Department reports. "Tourists have been the victims of robbery, especially in isolated areas."
What Are the Best Boutique Hotels in Grenada?
Set atop a steep hill overlooking a tranquil beach, Maca Bana is a small boutique hotel that exudes an intimate, eco vibe with a hint of exclusivity. The seven rustic villas, which are surrounded by a lush, jungle-like setting, provide the perfect antidote to the typical Caribbean all-inclusive. A small infinity pool and Sunday barbecues at the beachfront restaurant are highlights.
If you have a big budget, then few places in Grenada do understated, eclectic luxury like . Reached by a bumpy back road, this upscale boutique hotel is set in a lush forest with eco-friendly touches including its own on-site herb garden. Guests stay in rustic private cottages with open-air bathrooms and private plunge pools. Plus, there's a beautiful, secluded stretch of beach just a few steps away from the resort.
Eleven elegant cave-like rooms make up , a luxury boutique property on the southern tip of the island. While a man-made beach instead of a natural stretch of sand is a slight disappointment here, mesmerizing views of the water can be enjoyed from the beautiful infinity pool overlooking the bay.
You'll Also Like:
Editor's Note: This story was updated on February 11, 2019, to include information on crime and safety in Grenada.
All products are independently selected by our writers and editors. If you buy something through our links, Oyster may earn an affiliate commission.