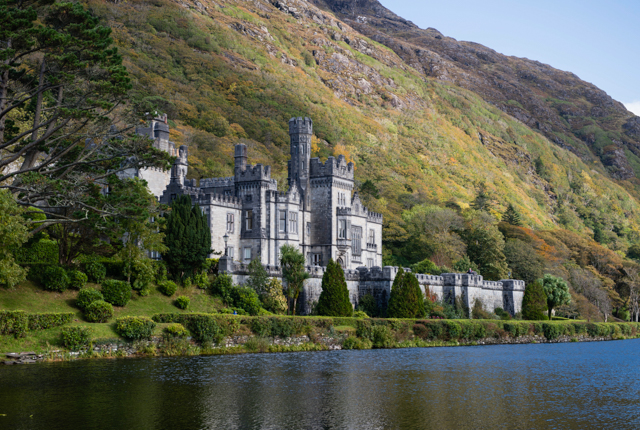 Deciding on the best time to visit Ireland isn't quite as simple as figuring out when to travel to some other destinations. Year-round, the Emerald Isle's temperature is a bit chilly, with summer averaging in the mid-60s and winter hovering in the mid-40s. Either way, you'll probably need a jacket. Even more notable is the rainfall. Don't assume that you can avoid it by visiting during the summer months. Those ash trees and clovers need a good amount of moisture to stay green. Historically, some months are drier than others, but the rainy days don't neatly align with the seasons. For example, July is one of the driest months, while August is a lot rainier. January is the wettest month, but February's rainfall drops significantly. For the most part, be prepared to get spritzed, either by morning mist or an afternoon shower.
There are cost advantages to visiting in the low season (winter) and plenty of events to attend in the high season (summer). Many tourists consider the shoulder seasons (spring and fall) the most desirable, but even those can be packed with visiting school groups. Historic sites like Kilkenny Castle are probably going to impress whenever you visit, though the winter may mean limited visiting hours. To help you plan your visit, we broke things down even further into what you can expect during each season in Ireland.
Winter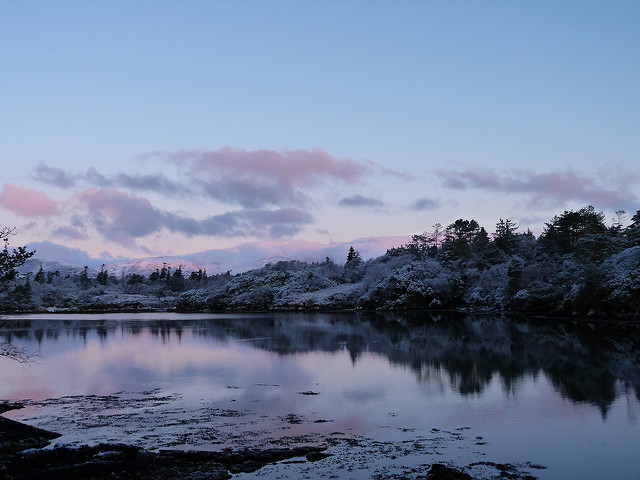 Unlike many countries near the top of the Northern Hemisphere, Ireland's winter temperatures are relatively mild. The warm ocean current from the North Atlantic Drift helps keep the temps around 46 degrees Fahrenheit. Frost is fairly common, but snowfall is less likely to occur than rain. Perhaps the biggest seasonal negative is a short day. The sun shines for about eight hours during the winter months. On the flip side, summer has twice the amount of sunshine. Of course, if you're a hard-partying night owl, a short day might be fine.
As with most major cities, Christmas is a multi-day celebration in Dublin, including craft markets and tree lightings. Several horse racing festivals occur before and after December 25. After Christmas, break out your clogs for the Scoil Gheimhridh Ghaoth Dobhair, which celebrates Celtic culture with a program that includes plenty of Irish music and art, plus language classes and kids' events. In late February, the Dublin International Film Festival debuts new films and fetes stars such as Daniel Day Lewis, Martin Sheen, and Vanessa Redgrave.
Some of the historic attractions may be closed or have limited visiting hours during the winter because tourism is light. That said, airfare and accommodations usually cost the least during these months. However, several bed-and-breakfasts shut down completely.
Spring
Although spring in Ireland is only a bit warmer than winter — with high temperatures that range from 46 to 54 degrees Fahrenheit — many travelers prefer it for the greenery as well as for St. Patrick's Day in March. April tends to be one of the drier months of the year. May is a favorite time for visitors due to its warmer weather and lack of high-season crowds. On average, daylight lasts for about 12 hours, and that number only increases throughout the season.
Big St. Patrick's Day parades are hosted in several major cities, including Cork and Athlone. In Dublin, the celebration lasts four days and includes decorating many major buildings, like St. Patrick's Cathedral, with lights. Bray's event includes Irish dancing and friendly snakes, while Galway's parade brings out about 70,000 onlookers, plus bicycle relay races.
In April, the Cúirt International Festival of Literature in Galway celebrates novelists, poets, playwrights, and journalists with readings, performances, and classes. May has several arts festivals, including The Cathedral Quarter Arts Festival (in Belfast), Cork International Choral Festival, and Fleadh Nua (a traditional Irish music competition in Ennis). That same month, Galway hosts its annual Food Festival, with dishes from several of Ireland's top chefs.
In the spring, most of Ireland's attractions are open during regular hours, with national parks such as Killarney coming back from hibernation.
Summer
The high season brings throngs of tourists, including families with kids on school vacation. During this time, travelers primarily flood in from Britain and America. Those who love mild climates will be happy to learn that the peak average temperatures are 64 to 68 degrees Fahrenheit. The number of rainy days is lowest in June and July, but picks up in August, when the temperature starts to dip again. Summer days are approximately 18 hours long, with the sun going down only after 11 p.m. That gives you plenty of time to finish a Guinness (or six).
Fans of James Joyce know that June 16 is Bloomsday, a.k.a. the day when the novel "Ulysses" takes place. Re-enactors dress up in Edwardian-era clothing and bring some scenes to life. Also in June, the Cork Midsummer Festival stages plays and acrobatic artists. Horse racing fans get gussied up in their finest threads for the Irish Derby. Expect a cavalcade of twee hats.
In August, the Dublin Horse Show has show jumping and even more fancy getups. Later in the month, Ballycastle is home to the Ould Lammas Fair, a 400-year-old event that includes livestock sales and horse trading. Tourists sites such as Blarney Castle are beautiful, but expect to wait in quite a line to kiss the Blarney Stone.
Fall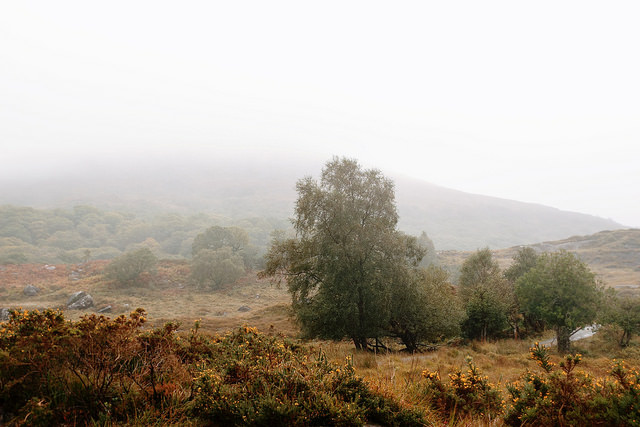 From August to November, the temperatures drop, with the highest numbers ranging between 57 and 64 degrees Fahrenheit. September is a particularly popular month because the summer crowds have dissipated and the weather is still temperate. Rain increases during the season, and October tends to be a bit wetter than November. During the autumn months, the hours in the day decrease from 18 to 8 in the winter.
In September, foodies can trek to Ireland's west coast for the Galway Oyster and Seafood Festival, filled with music, shucking, and jiving. To live out your rom-com fantasies, there's the Lisdoonvarna Matchmaking Festival, where you can be paired up with a stranger. October brings more arts events, with the Cork Jazz Festival and the Dublin Theatre Festival. Of course, if you're hungry, head back to Galway for the Bake Fest, Ireland's largest cake decorating festival.
Much like in the U.S., there are plenty of beautiful locations to admire the changing leaves. That list includes the Slieve Bloom Mountains, Mullaghmeen Forest and Ballincollig Regional Park, where gun powder was made in the 18th century and still has abandoned mills.
You'll Also Like:
All products are independently selected by our writers and editors. If you buy something through our links, Oyster may earn an affiliate commission.