If the all-you-can-eat buffets, 24-hour casinos, and thumping pool and nightclub scenes of major mega-resorts are not your thing, look for a getaway on a smaller scale. California's cottages, for example, offer quiet, idyllic escapes, with plenty of charm in the form of crackling fireplaces, quaint porches, tasty homemade breakfasts, and elegant decor. To help you start planning, we've lined up eight storybook cottages in the Golden State that score high marks in the R&R department.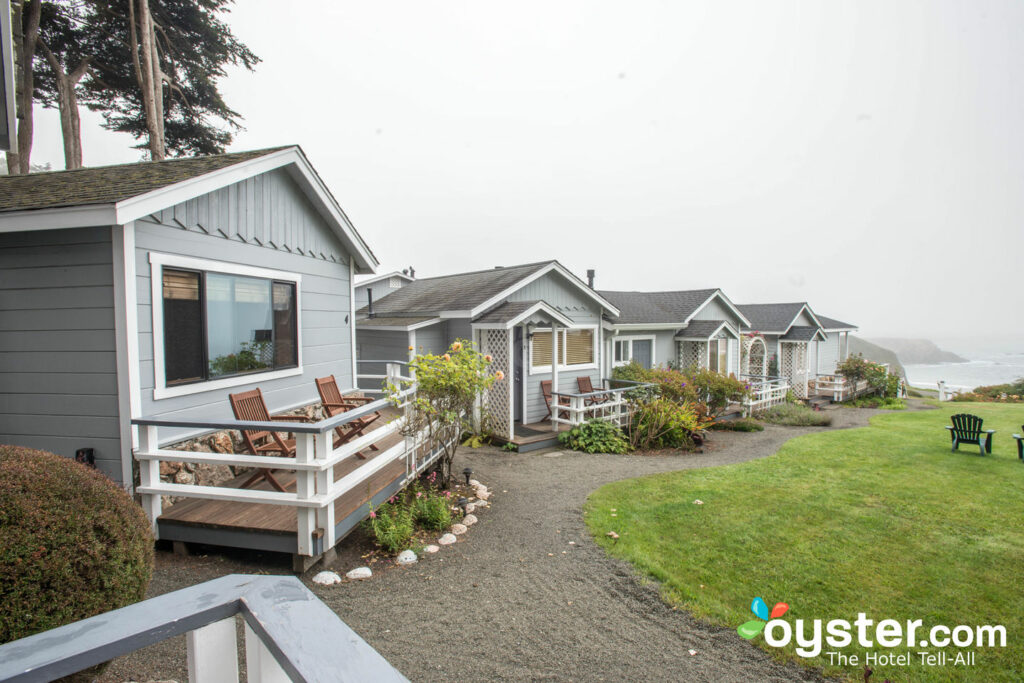 Situated on a cliff above the rugged Pacific coastline, this no-frills bed-and-breakfast is nothing fancy — and it's precisely its simplicity that appeals to many visitors. Plenty of activities exist within walking or driving distance, but many guests choose to while away the hours on the property, listening to the waves crash while looking for whales (binoculars are provided) and relaxing in one of the Adirondack chairs that dot the landscape. Picturesque pathways, flowerbeds, and picket fences only add to the charming scene. The relaxing ambience also follows guests into the cozy pine-paneled cottages, which house wood-burning fireplaces and plush beds that offer ocean views — so you can wake up and fall asleep with a pleasing sight.
Views are the top talking point at this Northern California hotel, which sits on a prime piece of real estate overlooking the Pacific Ocean — though they won't come easy. Arriving at this out-of-the-way location via Highway I can be quite an ordeal, but guests appreciate the romantic, away-from-it all ambience that awaits on the other side. And that's not to say this quiet, secluded spot lacks adventure. In fact, all sorts of outdoorsy pursuits, such as horseback riding, hiking, and ATV tours, can be arranged — a major perk given that there aren't many on-site amenities (no gym or full restaurant, and some rooms lack TVs). No matter your activity of choice, the two standalone cottages make for a rustic-luxe respite after a day of adventuring (rooms and suites are also available).
A hotel within a hotel, Beach Village is the more luxurious section of the iconic Hotel del Coronado, with a location right on the sand. Exclusive perks, including private pool access and a free breakfast buffet, are at your disposal during a stay here — and are off-limits to Hotel del Coronado guests. Villas are available, but those wish to stay closer to the beach should opt for one of the cottages, which are done up in white wood accents, crown molding, and comfy upholstered sofas. Fireplaces, terraces, and ocean views round out the cottage offerings, but expect to pay a pretty penny for this level of amenities.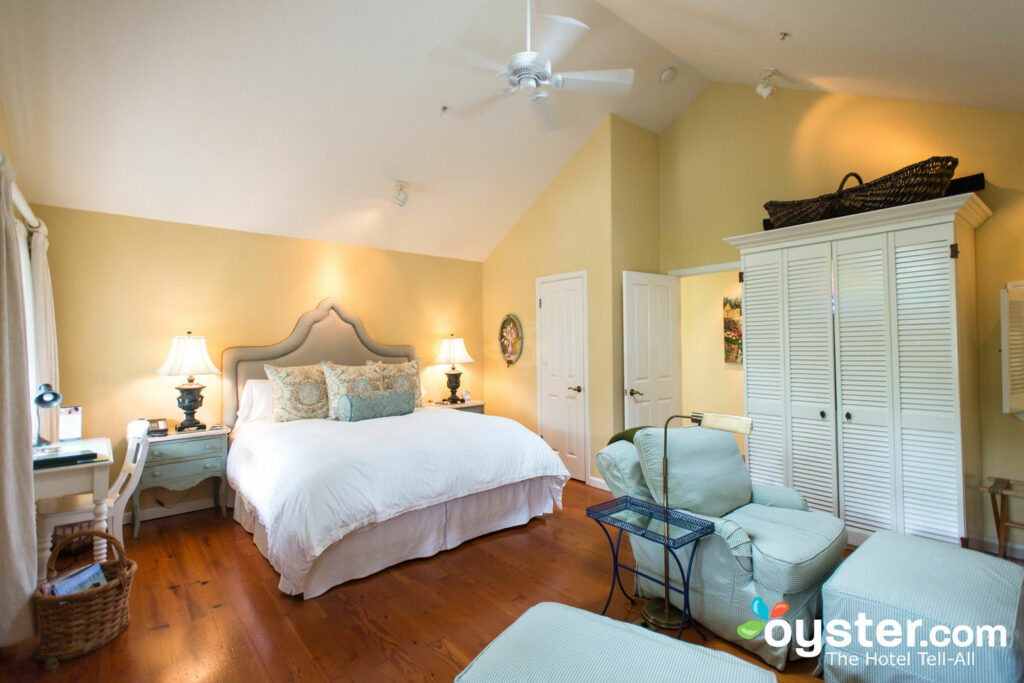 Everything about the Cottage Grove Inn is designed with romance-seeking couples in mind. For starters, the location, nestled on a leafy street, sets the quiet vibe. Plus, the cottages are interspersed within tall trees, only adding to the property's privacy. Accommodations have quaint porches with rocking chairs, fireplaces, vaulted ceilings with skylights, and hardwood floors made from salvaged boards from an old whiskey distillery. Cozy up around the fire (armchairs are at your service), or in the charming country-style breakfast room, which serves up waffles, smoothies, fresh fruit, yogurt, and pastries, and has extra seating on an outdoor patio. Those who wish to take the pampering to the next level can do so with an in-room massage.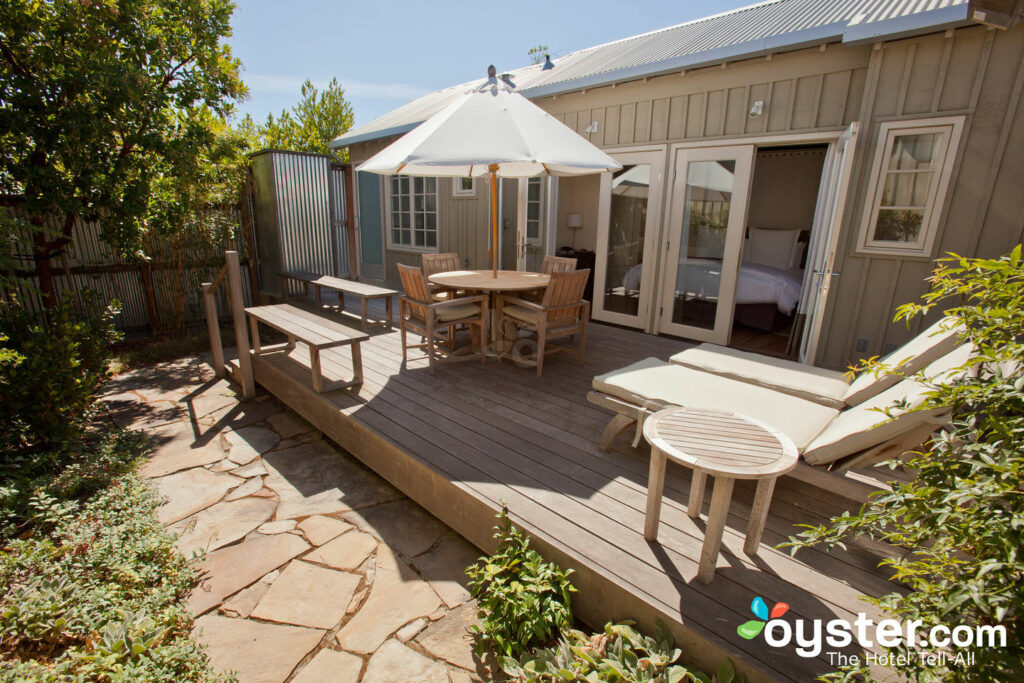 Picture this scene: A tree-lined outdoor pool, Adirondack chairs overlooking a vineyard, private gardens, and crackling fireplaces in rooms. If this sounds like your idea of a vacation escape — and you have a lot of cash to spend — then head to Carneros Resort and Spa in California's wine country. Cottages are strewn about, and feature a private deck and stone patio, with a fire pit and an outdoor tub and shower. To top off the homey, elegant feel, guests get access to a bright and airy yoga studio, several restaurants, a fitness center, and a grocery store.
Bucolic is the first word that comes into mind when thinking of Wine Country Inn & Cottages, a family-owned and operated hotel since 1975. Set on a landscape of gardens and vineyards in central Napa Valley, this upscale, boutique property has all the ingredients for a relaxing getaway: an outdoor pool bordered by lounge chairs, in-room massages and facials, a free buffet breakfast included in the rate, and an abundance of beautiful scenery to gaze at while strolling the grounds. The property even grows some of its own produce in the beautiful garden, and offers cozy individual cottages, with hardwood floors, wooden furniture, wrought-iron or four-poster beds, and fireplaces (rooms are also available).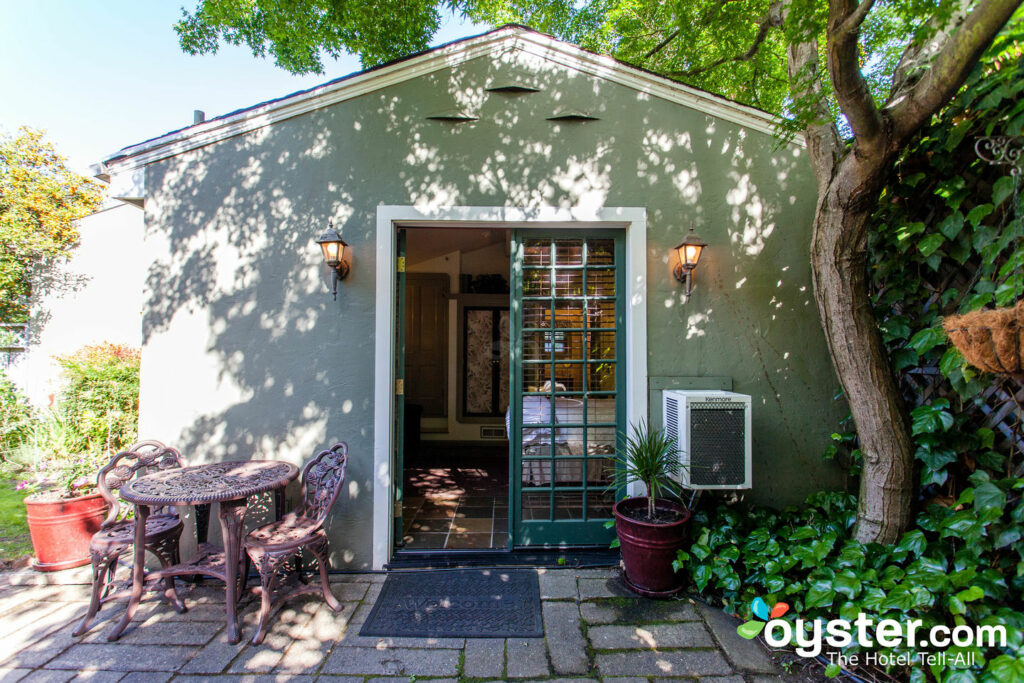 Between the pillared front porch, finial-topped gables, and leafy street location, this elegant, upscale inn is charming without overdoing it on the froufrou details. Guests can select one of the suites — complete with fireplaces — in the historic main building as well as the carriage house and two garden cottages. The cottages and carriage house open onto a shared patio via French doors, only highlighting to the undeniably idyllic vibe. Freebies include a chef-prepared breakfast and afternoon happy hours, which pair Napa Valley wines with local charcuterie and other tasty bites. Wine lovers who wish to leave the property can skip driving and concentrate on drinking, as downtown Napa is a mere short walk away.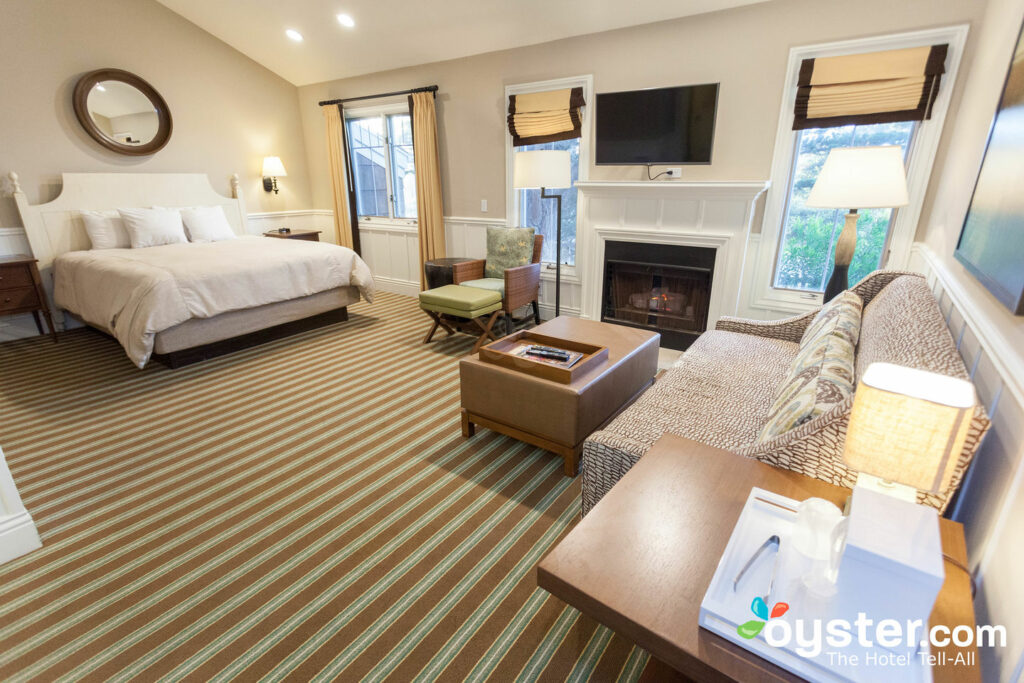 With low-slung buildings tucked among cypress trees, Lighthouse Lodge & Cottages makes a great first impression. And the more you get to know the space, the more you'll be impressed. The convenient location puts guests within close distance of a beach, lighthouse, golf course, and the Monarch Butterfly Sanctuary. There's also an outdoor pool and patio fire pits on the grounds. Guests — mainly couples and families — can choose between a room on the lodge side or cottage side; many accommodations even have fireplaces and all have balconies or patios. Another nice perk: free breakfast (continental for guests on the lodge side and made-to-order for those on the cottage side) every day.
You'll Also Like:
All products are independently selected by our writers and editors. If you buy something through our links, Oyster may earn an affiliate commission.