A city where everything feels bigger, from the skyscrapers to the brunches, Dubai is a desert playground for adults. Between the beach clubs and the designer shopping, the epic Friday brunches and the wide range of activities (think bungee jumping and riding desert dune buggies), it's easy to be swept up in the tourist-facing side of the city. But, while Dubai and the United Arab Emirates are somewhat more liberal than other Arab states, particularly with things like alcohol and other accepted Western customs, they still comes with a strict code of ethics that tourists should abide by. To keep you from veering into unwanted situations, here are eight rookie mistakes to avoid in Dubai.
1. Wearing Beach Gear Away From the Beach in Dubai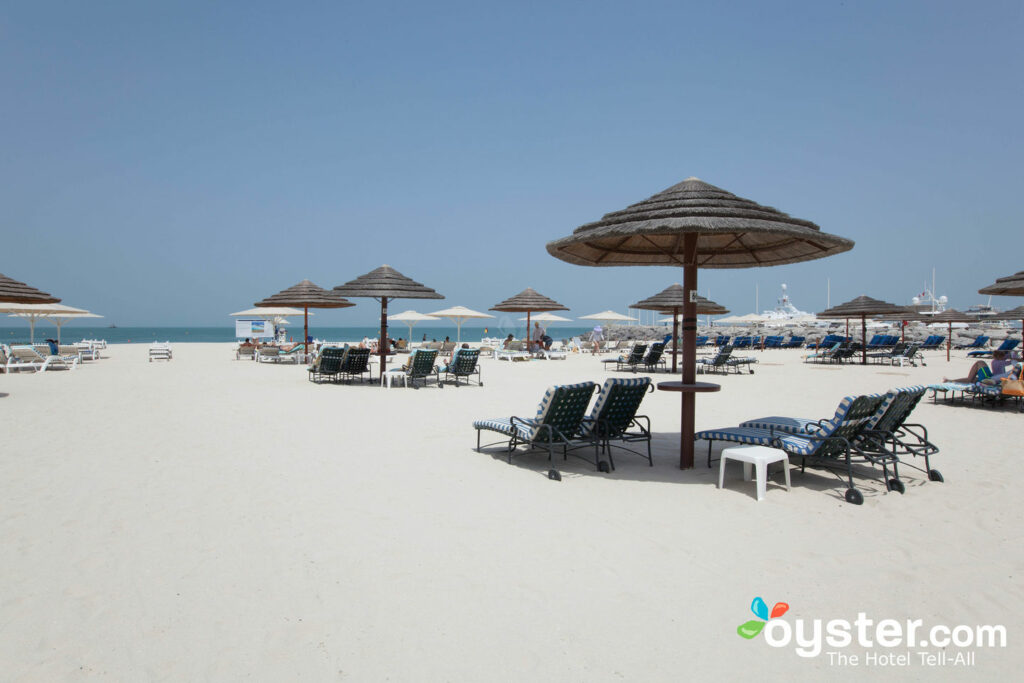 Bikinis and regular male swimwear are fine when worn on Dubai's beaches and at hotel pools, but remember to cover up when leaving the area and heading out in public. This also applies to clothing that shows too much flesh. Yes, Dubai is touristy and a large percentage of the its inhabitants aren't Muslim or Emirati nationals, but it is a strictly conservative society and dressing inappropriately will cause offense.
2. Hitting the Town After a Few Drinks in Dubai
Alcohol laws in Dubai can seem confusing to tourists who are often plied with booze during the city's famous Friday brunches, while being simultaneously told not to show any semblance of public drunkenness beyond the hotel restaurant. Hitting the clubs after drinking at your hotel bar is fine, but make sure to take a taxi directly and don't give any indication of inebriation while out on the streets. While certain places are licensed to serve alcohol (hotels, bars, and restaurants), drinking in public and public drunkenness are both illegal and punishable offenses.
3. Only Staying in the City of Dubai
While many travelers to Dubai stick to the hotel pool, beach, and maybe a gently air-conditioned mall, there are plenty of fun activities to be found beyond the city. It would be a shame to visit Dubai and not see any of the wider reaches of the UAE. Consider the 90-minute trip down the coast to Abu Dhabi and the Sheikh Zayed Grand Mosque, an extravagant and imposing structure made of carved white marble. Or, make up for the lack of walking in Dubai with a trip to Hatta, approximately 84 miles away, where you can hike the mountain trails or rent bikes and ride the Hatta Mountain Bike Trail.
4. Being Unaware of Ramadan in Dubai
This is arguably the most important mistake to avoid in Dubai. Make sure you know what to expect if you plan on visiting during Ramadan. While many tourists will choose to avoid visiting during this holy month, the city does still operate — but be prepared for some difficulties. Since eating and drinking (and smoking) are prohibited from sunrise to sunset for Muslims, non-Muslim visitors are banned from eating and drinking in public. Some restaurants will serve customers as normal (many are closed), but windows might be blocked and takeaway items must be stowed away discreetly as you leave. Oh, and the food ban includes the chewing of gum. Plus, while some bars remain open and serve alcohol, music is generally off the menu during Ramadan.
5. Arriving Unaware of Specific Local Customs in Dubai
Arriving unaware of local customs is a mistake that can lead to trouble — and pleading ignorance won't prevent a potential trip to the police station. This can mean anything from striking up conversation with a local Emirati woman (not a move that any male visitor should consider lightly) to hugging rather than offering a modest handshake when greeting someone. This extends to your own PDA, too. If you're out and about in public with your own partner, kissing and overt shows of affection are a no-no that can land you in trouble.
6. Failing to Make Time for the Old Secrets of Dubai
The Burj Khalifa and its skyscraper peers are undoubtedly an impressive spectacle that must be seen. However, failing to make time for the old secrets of Dubai is a mistake. Before Dubai became the Middle East's elite city, it was but a humble fishing town, and there are plenty of places in which to gain a sense of the old Dubai, like in the city's Old Quarter. Visit the Bastakiya Quarter for a glimpse into a residential neighborhood dating back to the 19th century. This area currently represents the heart of Dubai's contemporary art scene. Or, visit the souk for spices and souvenirs, shop for some custom clothes, and explore the Dubai Museum.
7. Confusing When the Weekend Begins in Dubai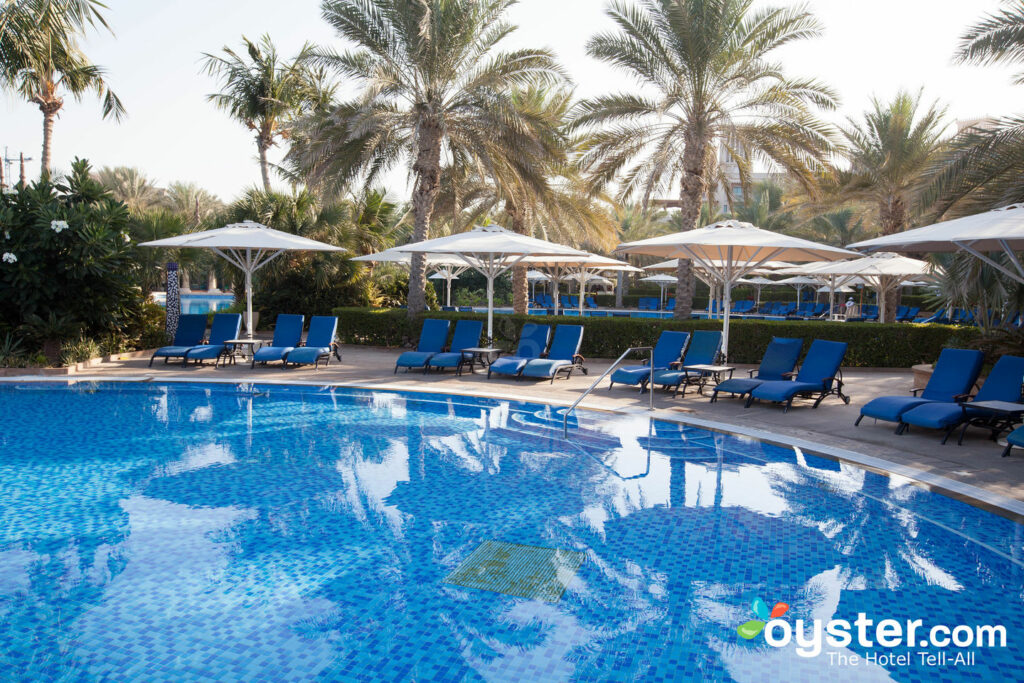 If after hearing about Dubai's epic Friday brunches, you're wondering how they get any work done, listen up. Weekends in Dubai fall over Friday and Saturday, and most people (those who don't work six-day weeks, at least) begin their working week on a Sunday.
8. Thinking You Can Explore the City on Foot
Dubai is not a walker's city. Aside from being very hot for much of the year, the city is geared toward driving, where residents can enjoy the benefit of air-conditioning. Buildings are huge and spaced widely apart, streets often end up in dead-ends, and despite what you might see on Google Maps, everything is much farther away than it seems. The Dubai Metro is a good option for avoiding traffic, but otherwise, taxis are relatively good value.
Our Hotel Picks
When you're in Dubai, it's all about living large. With that in mind, try the Jumeirah Dar Al Masyaf at Madinat Jumeirah, a destination unto itself. A beach resort home to over 40 restaurants and bars, it's practically its own small town. For something a little more tropical, the Anantara Dubai The Palm Resort & Spa is a Thai-style hotel with secluded overwater villas with glass floor panels. Classic options can be hard to find in Dubai, but the famous Raffles Dubai offers an impressive stay surrounded by lush gardens and grounds.
You'll Also Like:
All products are independently selected by our writers and editors. If you buy something through our links, Oyster may earn an affiliate commission.