"Is it far?" I asked after my Dutch friend informed me that he'd planned for us to drive from Scheveningen to Hoorn to Amsterdam in one day. "This is the Netherlands," he replied with a laugh. "Nothing's far." Indeed, the small, densely-packed country -- and namely its capital city, Amsterdam -- is a day-tripper's paradise. Everything from national parks to beaches to castles are so close together that you could conceivably see it all in a day. In fact, almost none of the aforementioned attractions are more than a few hours away from Amsterdam by train or car (you can even see some by boat). Here, we rounded up seven easy day excursions from the city, which is also fondly referred to as the Venice of the North.
Scheveningen
When choosing a destination for a beach getaway, the Netherlands might not top the list. That is, unless you're talking about about the idyllic seaside resort of Scheveningen, which is located just outside The Hague. Dominated by the domes of the Grand Hotel and an ornate observation pier, it's also home to the Panorama Mesdag, which is essentially a massive walk-in painting of the harbor. The masterpiece offers a 360-degree glimpse of what the town looked like during its heyday. Head to the beach, which is dotted with restaurants serving freshly-caught fish straight out of the North Sea. Then, enjoy the frenetic entertainment at the legendary Crazy Pianos bar. There are only a few weeks in the year when the surrounding North Sea doesn't feel like ice water, but you can still sip on a beer while watching surfers and volleyball players squeeze all they can out of the warm weather.
Hoorn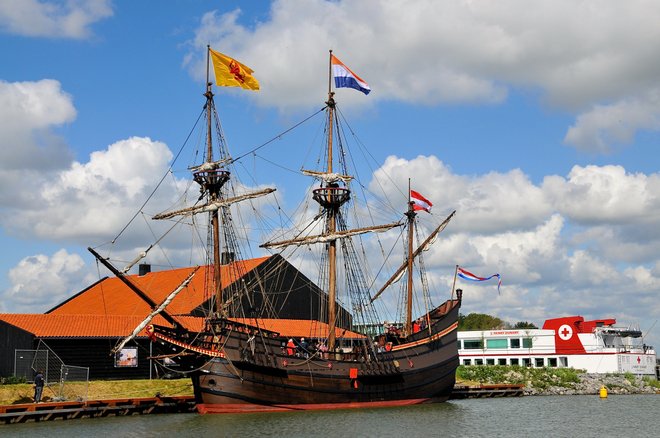 The Dutch, led by Willem Schouten, were the first to round Cape Horn, the southernmost point in South America. Schouten named the place after Hoorn, a town that lies about an hour north of Amsterdam. Formerly one of the largest ports in Europe, Hoorn is now a historic ship lovers's dream, with dozens of wooden sailing vessels lining the docks. For a sailor's view of the waterfront and Hoofdtoren (all that remains of the town's original fortifications), hitch a ride on Watertaxi Hoorn. Visitors can also dine outdoors on the patio at the Grand Cafe Winston, then climb aboard the Half-Moon (Halve Maen), a 17th-century replica ship, to experience a gunpowder salute.
Leiden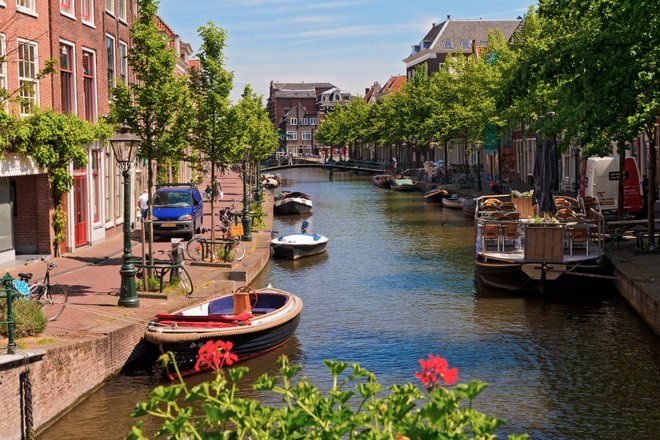 Leiden, which is about a one-hour drive from Amsterdam, is home to the oldest university in the Netherlands (it opened in 1575). Here, verses from poets like Shakespeare and E.E. Cummings are splashed on the sides of buildings. Some landmark highlights include the towering Hooglandse Kerk, a 15th-century Gothic church, and the Pieterskerk, a late-Gothic church where John Robinson, a leader of the Pilgrim Fathers, was buried. Check out the museums, including the Rijksmuseum van Oudheden, which houses an impressive collection of Egyptian work plus treasures that were dug up on Dutch soil. Then, take a load off and grab a cocktail at Dranklokaal de WW or enjoy tasty fare at the Olive Garden restaurant, which has no connection to the American chain.
Muiderslot
Visitors can hop on a ferry to and from Muiderslot, a medieval castle that was built by Count Floris V in Muiden around 1280. Join a tour that goes through the castle's ornate 17th-century Golden Age rooms, then explore the Knight's Hall, dungeon, castle chapel, and more. A walk along the ramparts offers a view of nearby Pampus, an artificial island and sea fort that was constructed in the early 20th century. During the summer, catch a live falconry demonstration on the grounds. Here, folks will learn about falconry in the time of Count Floris V as well as how it's practiced these days.
Keukenhof
Keukenhof, also known as the Garden of Europe, holds the title as one of the world's largest flower gardens. Located just outside Lisse, the massive floral display started out as a mere kitchen garden for the nearby castle of Teylinge. Over time, more than seven million bulbs were added to the collection by tulip growers around the country. Now, a rainbow of tulips — more than 800 varieties — blossom across 32 acres. Romp through the fields while taking photos or check out one of the flower shows, like the Tulipomania exhibition. To get here, take an hour-long train ride from Amsterdam, but keep in mind that it's only open for two months every year (late March to late May).
National Park Zuid-Kennemerland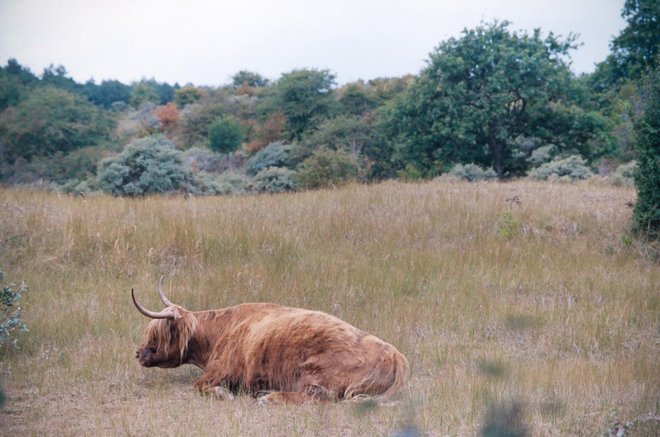 This national park, which is located about 45 minutes from the heart of Amsterdam, sits on 3,800 acres of forested land and sweeping sandy dunes. And while the landscape might looked untouched, marrow grass was planted here to preserve the dunes that help defend against storms and the visitor center was turned into a sustainable 7th-century solar farm. While here, go stand-up paddle boarding, horseback riding along the dunes, or hiking along the many miles of trails and bike paths. Or, climb to the lookout point for a chance to see a small herd of wisent, or European bison. Stop by the nearby Landgoed Duin en Kruidberg, a stately property that houses a Michelin-starred restaurant and hotel.
Delft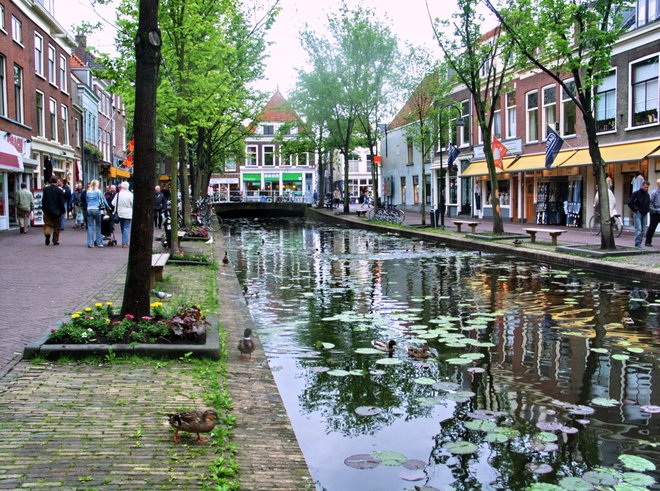 Delft, about an hour train ride from Amsterdam, is oozing with charm. Cobblestone streets, picturesque canals, and historic buildings make up this easily walkable city. Upon arriving, head to the 15th-century Gothic Nieuwe Kerk (or New Church) and nearby Oude Kerk (or Old Church), where celebrated painter Johannes Vermeer is buried. For an added dose of culture, check out Museum Het Prinsenhof, a convent-turned-museum, which now houses Dutch Golden Age masterpieces.
Related Stories:
All products are independently selected by our writers and editors. If you buy something through our links, Oyster may earn an affiliate commission.