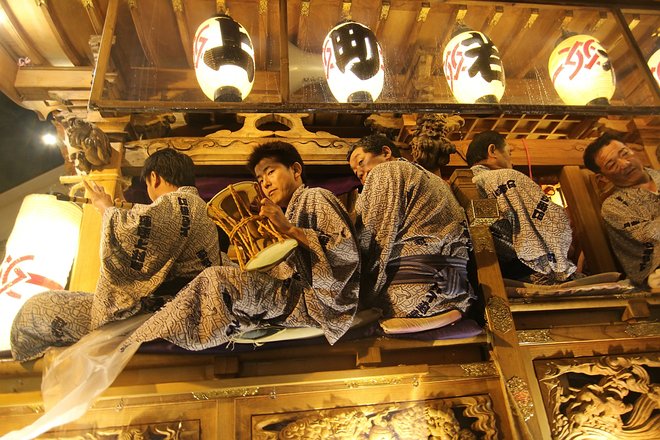 For most of us, there's not much to love about flying to East or Southeast Asia. With the seemingly endless Pacific Ocean standing in the way -- not to mention that brutally disorienting International Date Line -- this longest-of-long-haul flights can be a beast to handle for even the most seasoned pro. To add to the travel woes, most trans-Pacific carriers have to stop in Korea, China, and Japan on their way to the beaches of Thailand and jungles of Bali. If your flight happens to stop in Tokyo's Narita International Airport, though, count yourself lucky.
Well, count yourself lucky with one major caveat: Don't expect to see Tokyo. Unfortunately, Narita International is a bit too far from the glittering metropolis to warrant a quick day trip. Additionally, round-trip train tickets from Narita Airport into Tokyo range from $24 to $47 and take anywhere from one hour to 90 minutes (cabs can be a bit faster, but are insanely expensive). For anyone on a long layover, these can be deal-breaking -- and potentially heart-breaking -- facts to face.
Take heart, though, as this airport -- one of the world's busiest -- happens to sit right next to a charming little town of the same name, which is home to one of Japan's most important temples and some amazing eats. With our quick itinerary (from a first-hand experience) for a day in Narita City, your mouth will be too stuffed with ramen to even get out "Arigato." (You're welcome.)
Quick and Easy is the Best Kind of Commute
Reaching Narita City is
easy: A round-trip ticket on the Keisei Main Line train only costs about $4 and
the ride to the Kesei-Narita Station takes 10 to 15 minutes. Trains depart
every 20 to 30 minutes and run from very early until quite late (though not
around the clock). Check entry rules for Japan ahead of time. Many travelers — including American, Canadian, and British citizens — can get a 90-day visitor permit upon
landing. Others will need a visa in advance.
Start the Day with an Artsy Jolt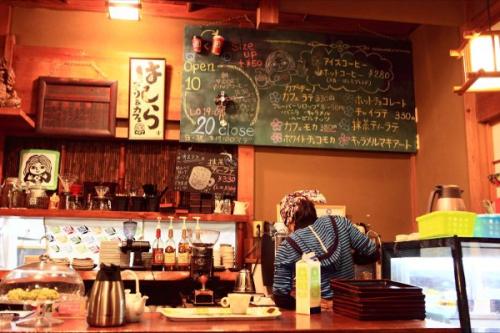 No matter what time you
arrive in the Land of the Rising Sun, chances are that you'll need a little
something to get ready for sightseeing. There are a few options to
caffeinate clustered around the Kesei-Narita Station, but our favorite is
Harisha. This quaint spot looks every bit the bohemian cafe, with pebble-stone
floors, reclaimed wood pillars, antique carved panels, and funky
Japanese art. The eclectic venue slings a range of delicious hot drinks, from classic cappuccinos to matcha lattes, and baristas are known for taking their foam art to impressive levels.
Sample All Things Local on Omotesando Road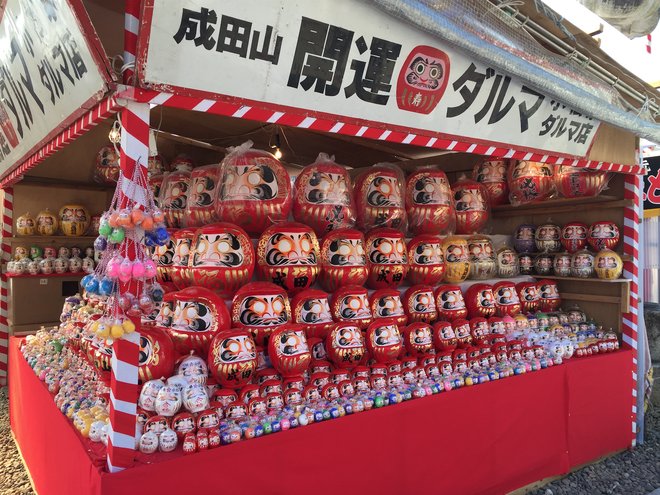 Omotesando Road is the
charming narrow street that serves as the main thoroughfare through Narita for
most tourists visiting town. It's lined with all manner of tea houses, noodle
bars, cafes, antique stores, and specialty shops. Have a bit of extra room
in your carry-on for a souvenir? Cast-iron teapots are big business throughout
Narita, and many shops have elaborate displays set up in their windows. Additionally,
all manner of Buddhist trinkets are available, including the iconic Daruma
figurines seen almost everywhere.
https://www.instagram.com/p/BEJ33zuGRLo/
Still, what better way to get in touch with a new culture than by sampling its food? There are plenty of famous Japanese snack stands and shops up and down both sides of Omotesando Road, including red-bean dumplings Goto Dangoya, which was founded in the 19th century. Chiba Prefecture, home to Narita, is also well known for its peanuts — this local favorite is best sampled in the form of peanut monaka at Nagomi No Yoneya; it's a sweet peanut paste wrapped in a thin, crunchy shell. Without question, though, Narita is most famous for unagi (eel) and many of the restaurants lining the road have a chef seated out front preparing the day's catch; try Kikuya, one of the most famous grill restaurants in town.
Decompress in a 1,000-Year-Old Buddhist Temple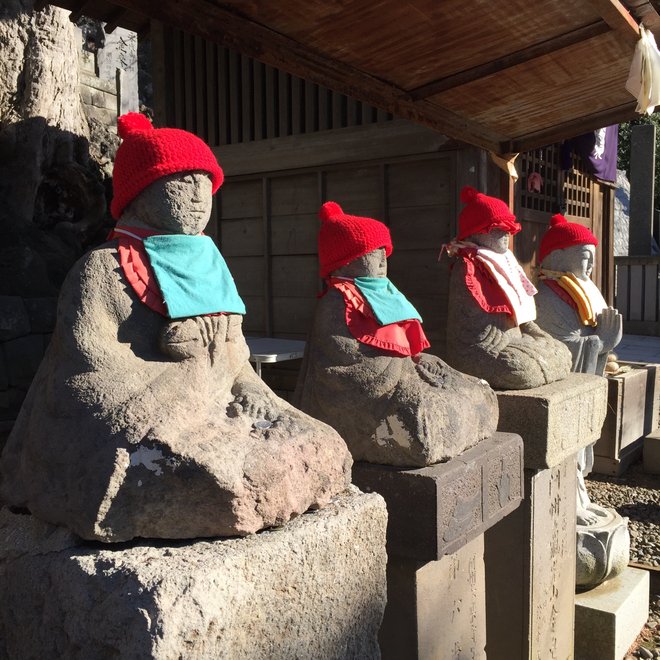 After a back-numbing,
sleep-deprived journey halfway across the world, it's a good call to refocus by visiting a Buddhist temple. Naritasan Shinshoji Temple is over 1,000
years old, and also happens to be one of Japan's largest and most famous houses of worship. It is said that in the 10th century, the high priest performed a goma
ceremony to pray for the end of a provincial war. As a result, the temple's statue of Fudomyo — one of Buddha's wrathful messengers — spoke and convinced
the temple's high priest to help save the local populace. Goma ceremonies still take place every day.
https://www.instagram.com/p/ylW8-CGRP3/
The main temples are thronged with visitors all day long — burning incense, offering money, and buying the temple's famous Fudomyo amulets. Still, there are plenty of chances for quiet reflection. In the 40-acre Naritasan Park, part of the temple complex, narrow stone paths wind around towering trees, past haiku-carved stone tablets, and down to a series of interconnected ponds and gardens. Flowering cherry and plum trees stand next to small, burbling waterfalls, creating a prototypically serene Japanese landscape.
Many of the temple's buildings have been designated as Important Cultural Properties in Japan and range from 200 to 300 years old. Major festivals are a big draw here as well — so check the calendar before visiting. These include Setsubun, which celebrates the arrival of lunar spring; the Taiko Festival, where hundreds of participants greet the morning by playing traditional Japanese drums in thundering unison; and the Gion Festival, a parade of floats that welcomes summer.
Slurp up the Afternoon
https://www.instagram.com/p/ylWthBGRPZ/
Let's face it: Ramen is
having a moment. Tiny ramen shops are popping up in major cities around the
world, and visitors to Japan would be remiss if they didn't enthusiastically
cozy up to a giant bowl of this steaming goodness. Ramen is serious business
in Japan, despite technically being an import from China. What was once served
in standing-room-only bars near office buildings and train stations has
graduated to something more refined. Still, a meal in a Japanese ramen shop is
a vibrant, fast-paced thing, and the slurp that's heard all around is a signal
that the soup is good.
In Narita, the most
famous ramen shop is Ramen Bayashi, near the train station. Make no mistake: This
isn't a secret hole-in-the-wall. The restaurant is busy almost all day long,
and flight crews passing through Narita Airport have known about it for years. But
the ramen is authentic and the no-frills ambience is complemented by the sounds
of the open kitchen and waitresses calling out their orders — and customers happily slurping their soup. Go for the shisenmen
noodle soup, a rich Sichuan broth that's infused with fiery red chilies.
Like us, you'll probably
be pleasantly surprised to find that despite the "expensive" label that's
always thrown on travel in Japan, one massive bowl costs barely
half of what's being charged for ramen in NYC. Who knew bucket
listing could come so deliciously cheap?
Related Links:
Pinterest image photo courtesy of Roman Emin.
All products are independently selected by our writers and editors. If you buy something through our links, Oyster may earn an affiliate commission.