Europe is home to plenty of gorgeous grande dames; large, stately hotels that are both iconic and sometimes imposing, with high-ceilinged entryways, sweeping staircases, tons of rooms, and large, bustling restaurants that attract tourists and locals, as well as hotel guests. Spots like these are certainly worth a visit, but there's something to be said for the boutique hotel experience. Fewer rooms (and therefore fewer guests) often mean more attentive service, a more tranquil vibe, and ultimately a more authentic European stay. We just got back from another tour of Europe, and this time we made sure to seek out the continent's hidden gems. We ventured down little alleyways and walked along winding cobblestone streets to find 10 charming boutiques in Paris, Venice, Rome, Madrid, and Barcelona -- and now on Oyster!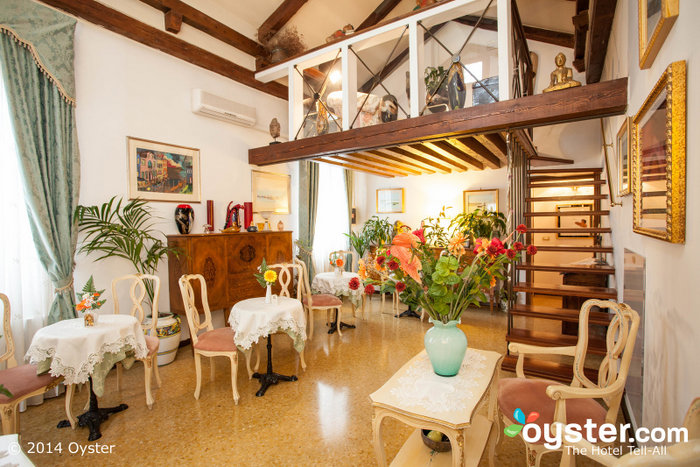 A six-room bed and breakfast in quaint, quiet Cannaregio, Ca'Riccio is a bright, homey pick filled with fresh-cut flowers and a variety of attractive art on the walls. Rooms are cozy and clean with wrought iron headboards, Murano glass lamps, and minibars. A free continental breakfast is served in a charming breakfast room and Wi-Fi is free, but there is no elevator. Its offers wonderful value considering its level of charm, and it's within walking distance of the Rialto Bridge and St. Mark's Square.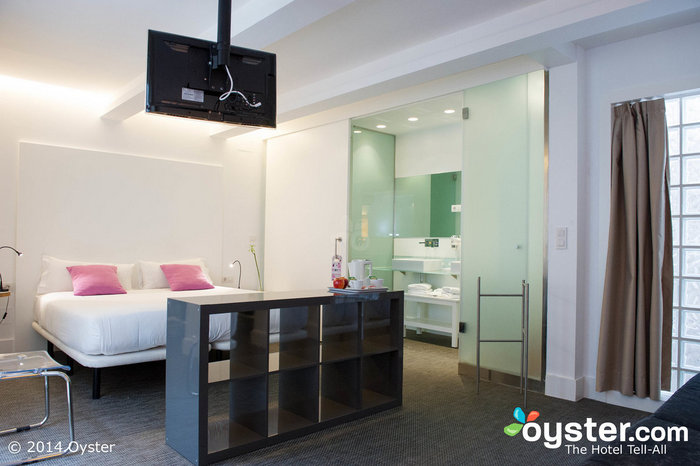 A funky, 17-room boutique hotel located in Madrid's arty Lavapies district, the Artrip is modern and minimalist, with small luxuries that make a difference to weary travelers, such as rainforest showers and good coffee — ground fresh, and free all day long. Ten minutes on foot from Madrid's three most famous art museums, the Prado, Thyssen, and the Reina Sofia, as well as Sunday's open air flea market, El Rastro, Artrip brings the bohemian vibe inside, hanging the work of local artists on the walls.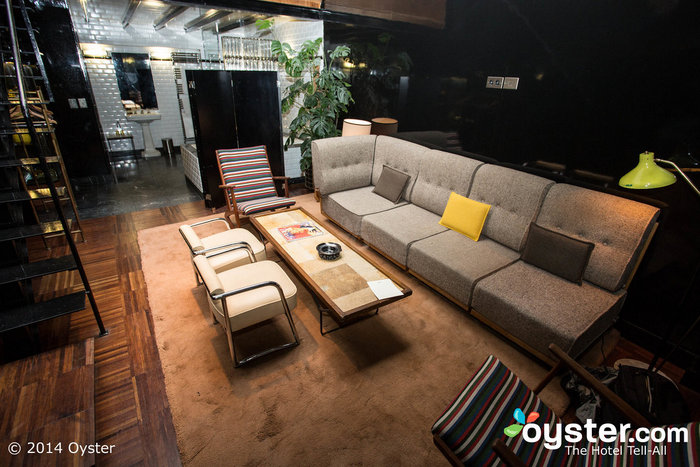 Situated in the Pigalle quarter near the Moulin Rouge and Basilica of the Sacred Heart, The Hotel Amour attracts fashionable Parisian youth with its hip restaurant and bar. The hotel itself was inspired by the Japanese model of love hotels, and the owners have invested a tidy sum of money in developing the concept — for example, they hired the services of well-known fashion designer Chantal Thomass to design certain rooms.
Housed in an elegant 19th-century Modernist building, BarcelonaBB is a charming and intimate bed and breakfast in the heart of the Eixample. Gaudi masterpieces and the Metro are right nearby. Its five rooms (four share a bathroom) are appealingly decorated and quiet. The free continental breakfast is plentiful and delicious, and the proprietors are friendly and helpful with sightseeing information. The B & B is a terrific value, and a great fit for travelers who wish to forego a big hotel experience.
The nine-room SuiteDreams Hotel may have a cheesy pun built into the name, but it's actually a solid mid-range option within walking distance of Termini Statin and Trevi Fountain. The hotel feels updated thanks to use of modern design trends, and free extras such as Wi-Fi and breakfast add value. Rooms are decently sized and clean, with most sporting twin beds and stone shower stalls.
Locanda Orseolo is a 12-room guesthouse located in the heart of Venice, a short walk from Piazza San Marco. Traditional, elegant rooms have theatrical wall murals, glass chandeliers, and small flat-screen TVs. This restored Venetian home has charming, original elements such as exposed beam ceilings. A quality free breakfast is served in a room overlooking a small canal, and rates are among the most competitive in the area for what you get.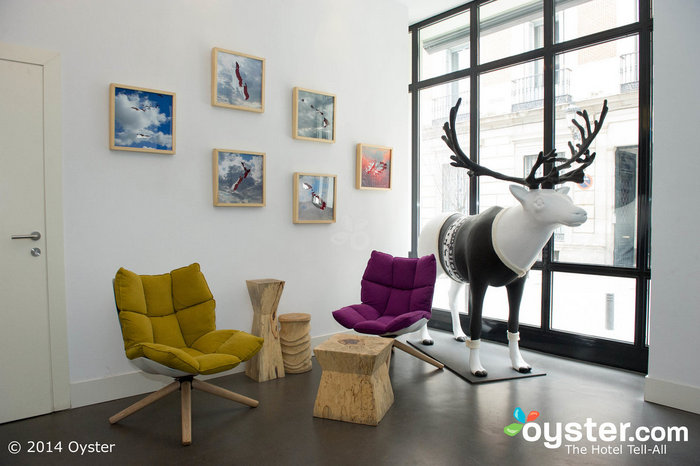 This stylish boutique hotel located in the Barrio de las Letras, Madrid's "Literary Quarter," has a creative, design-forward vibe, from the funky lobby deer sculpture to the colorful, industrial-chic guest room decor complete with Hopper-inspired photography on the walls. Amenities are sparse, but Hotel One Shot 23's central location means there are plenty of bars, cafes, restaurants, and nightlife options nearby. And it is a short walk to Madrid's three major art museums, the Prado, Thyssen and Reina Sofia.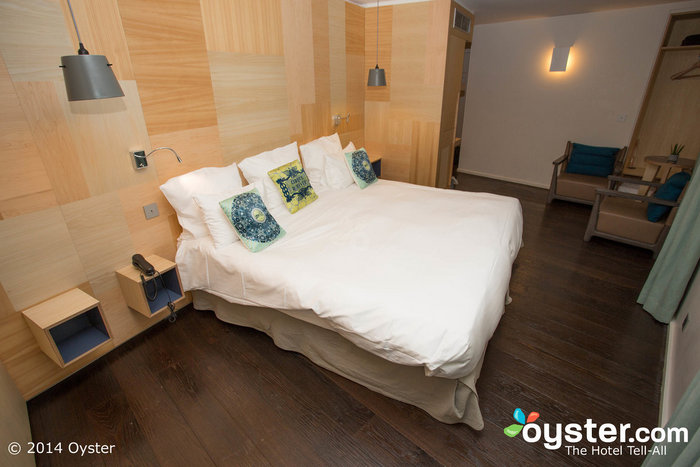 Le Citizen Hotel is situated on a picturesque canal in the 10th arrondissement, a pretty part of Paris that's a bit far from popular tourist sights. This modern boutique property is intimate, with only 12 rooms, and the Scandinavian design is cheerful and attractive. Extras such as free minibar items, free snacks, free Wi-Fi, and a terrific free breakfast buffet add value, though some may find nightly rates a tad high given the location. Still, it's a charming option that allows guests to discover a more authentic side of Paris.
In the fashionable Born neighborhood, this stylish property is part of the hip Chic and Basic mini-chain, which has several hotels in Barcelona and one in Madrid and Amsterdam. The property doesn't have much in the way of amenities, but the convenient on-site bar and restaurant plus a sexy, design-forward style make this hotel a good value and fit for younger (or younger-at-heart) tourists, particularly couples.
The 16-room Hotel Manfredi has a terrific location near the Spanish Steps. The building itself dates back to the 1700s, and, as with many historic hotels, rooms suffer in size; the decor is elegant but borders on kitschy. Still, it's ideal for tourists who want to be surrounded by the restaurants, dining, and historic sights of central Rome. The hotel's excellent free breakfast is homemade by an in-house pastry chef, and the 24-hour room service is a rarity in this price category in Rome. The property's intimate size means guests can get personalized attention from staff.
To learn more about Jane Reynolds, visit her on Google+
RELATED LINKS:
All products are independently selected by our writers and editors. If you buy something through our links, Oyster may earn an affiliate commission.