"This is the dawning of the Age of Aquarius…" Our favorite astrological free spirits are celebrating their birthdays, and we couldn't be happier for them. Possessing a deep social conscience, Aquarians are humanitarian, philanthropic, and dedicated to making the world a better place. And they do so with flair. Known for their wildly inventive and creative ideas, Aquarians can also be temperamental and flighty if you don't encourage their quirk. Luckily, Oyster has stayed at some of the best off-beat, hippie-chic retreats for fostering the unpredictable and artistic notions of the Water Bearers in your life. So get your sketchpads ready, it's time to take these rebellious visionaries on a one-of-a-kind vacation.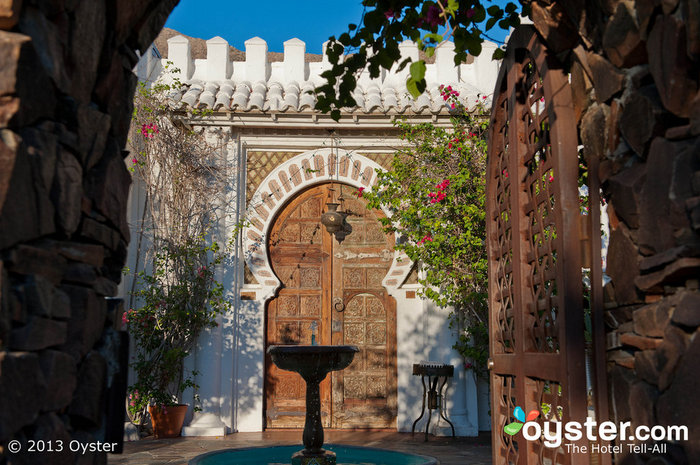 Korakia Pensione is a striking hotel in Palm Springs. Modeled after a Mediterranean pensione, it looks like something out of Greece or Morocco, and Aquarians are sure to relish in its exotic, eclectic vibe. Aquarians are also notorious flirts (what with all of that passionate, creative energy roiling around inside them), so they'll definitely appreciate that Korakia was named one of Forbes' sexiest hotels in America. The two Korakia Pensione pools and many outdoor spaces — including fire pits, fountains, and stone paths — are all beautiful and unexpected. And the hotel plays old movies every night outside on the terrace. The rooms are named, not numbered, and each is slightly different, but all have an old-world, whimsical feel.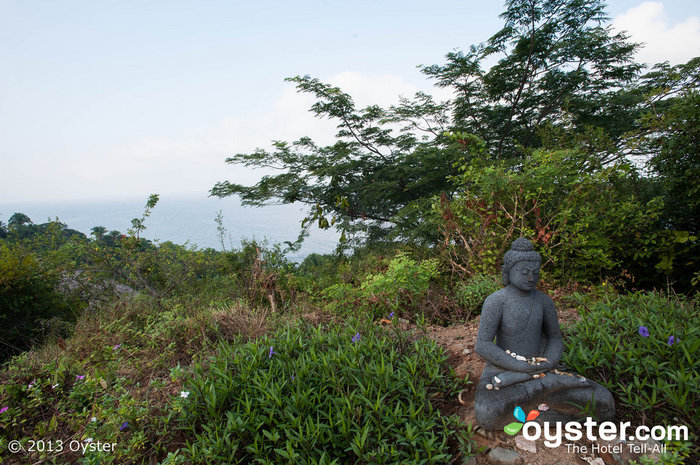 Arguably one of the most special hotels in Mexico, Haramara is a luxurious yoga retreat located on 12 seaside acres of wild vegetation just outside Sayulita. Everything has been built using traditional construction techniques to minimize the environmental impact, and there is no electricity anywhere besides the restaurant and the yoga studio — not even in the rooms. Each room is housed in a private standalone thatched hut with no window panes or screens separating it from the jungle. The retreat is geared towards those in need of some detoxification and relaxation, with yoga and meditation classes, an open-air spa, a vegetarian and seafood restaurant, unpaved trails, and limited cell phone service throughout. Adventurous free spirits looking to reconnect with nature and get the creative juices flowing will love it here.
The eco-themed Conscious Hotel Museum Square is a quirky, modern establishment within walking distance of the Van Gogh Museum and local tram stations in Amsterdam. The lobby features an overflowing live plant wall, which pops against the mostly white area. The eco theme is evident in the tree photo murals decorating the walls in the rooms, and our determined Aquarians hell-bent on saving the world will surely appreciate the green touches. The rooms are quite large for Amsterdam, and floor-to-ceiling windows allow in lots of natural light for a bright and open feel.
The Hotel Monaco is a top-notch hotel in Downtown Portland. Some travelers not born "when in the moon is in the Seventh House" will find certain freebies a bit off-beat — namely, the evening cocktail hour set up with brushes, canvases, and easels for guests to paint with; or the offer of a free companion goldfish for your room. But this artsy hotel is decidedly upscale, with large rooms and bright, whimsical decor that will appeal to Aquarians and their compatriots alike.
When it comes to stylish jungle lodges, Chan Chich is the real deal. Nestled in the remote northwestern corner of Belize, the lodge sits on a private nature reserve located within the 130,000-acre Gallon Jug Estate. Accommodations consist of 12 rustically charming yet comfortable thatched-roof cabanas set amid the grounds of an ancient Maya ruin. Nature lies at your doorstep, as do phenomenal hiking and bird watching opportunities. Free-spirits looking to commune with nature, without giving up all modern conveniences, will love this spot where the past converges with the present.
This historic, yet chic property in the center of East Hampton appeals to the stylish Hamptonite crowd with 16 rooms and three cottages decorated in Scandinavian design. Owned by a Swedish entrepreneur with 20 hotels around the world, C/O The Maidstone is just steps from the village and a bike ride to the beach (with free beach cruiser loaners available). The pretty front porch, trendy restaurant, and distinct amenities (such as doggie menus and yoga classes in the Buddha garden) make this a popular choice among limousine liberals who want to meld New Age philosophy with an Old Money bank account.
Opened in the '70s as a tiny hippie hangout, this modest-size property has since grown into one of Negril's top-rated resorts. The 17 cottages, restaurant, bar, pool, and small yoga studio and spa hut are built into the cliffs of Negril's West End. The hotel adheres to an ethos of simple, back-to-nature living — there are no TVs, phones, or radios in the rooms, so that guests can focus on the rugged natural beauty and breathtaking views. Aquarians, as their name suggests, thrive near the water and are especially attracted to blues and silvers — both are hues that have a calming effect on them, and most people we presume.
For the cost of a simple, 30-minute ride into Manhattan (one subway card swipe), travelers can considerably upgrade the quality of their New York hotel by staying at this 93-room gem in Brooklyn. New electronics, environmentally sustainable cork floors, organic sheets, free breakfasts, an on-site bar, a 24-hour gym — all this, and more, for less than you could ever hope to find in its neighboring borough. Free spirited visitors will love the quirky details like hammocks and sunken beds in the rooms, and environmentally-friendly Aquarians will love the eco-features.
They say everything's bigger in Texas, but this intimate "bungalow-style" boutique hotel might be the exception. The 40-room property, originally built as a motel in 1939, incorporates a stylish, minimalist design and sits at the center of Austin's SoCo neighborhood, a trendy area known for great music. The hotel reflects its hipster surroundings by offering lots of cool stuff on loan: an excellent music library (both CDs and pre-filled iPods), a video collection, Polaroid cameras, bicycles, and even a Remington typewriter. Aquarians, always up for some whimsy, will love these unique details.
The nhow Berlin is an offbeat, creative hotel overlooking the River Spree in Berlin. This futuristic property (which Aquarians, always forward-looking, are sure to embrace) features a music theme and offers rare amenities like Gibson guitar room service and two recording studios on-site. Bright colors, psychedelic patterns, and funky-shaped furniture have high visual impact in the lobby, bar, and restaurant. Rooms are slightly more subdued, allowing our free spirits to get a good night's sleep and rest their busy heads before taking up the creative process again in the morning.
RELATED LINKS:
All products are independently selected by our writers and editors. If you buy something through our links, Oyster may earn an affiliate commission.