The first article of our layover series, here we show you how to make the most of a long layover in London. Over the next few weeks, look out for more installments on how to ace layovers in other awesome cities.
With nearly every airline offering cheaper fares -- in exchange for brutal tradeoffs like steep baggage fees and no meals -- it's time to call the next big trend in travel: the long layover. Of course, long layovers are nothing new, but a little careful planning can turn this painful ritual into a big-time travel plus.
One of our favorite long layover cities is London. With its vast network of public transit, massive array of delicious restaurants, and (often free entry) museums, this jet-setting hub is packed with sights that you can easily check off your bucket list during a long layover. Our itinerary below guarantees that you'll see as much as possible, and do it all with a seasoned traveler's grace.
Commute Like a Pro
Most international
travelers will land at London's Heathrow or Gatwick Airports. Heathrow is the more
convenient option, so if you have the flexibility, fly through there — its border
control facilities are larges and the one-hour tube trip into central London
only costs about $16 USD round trip. Gatwick is a slightly different animal. Lines
for everything from border control to the Gatwick Express train ticket machines are
legendarily long, and a round-trip ride into the city will cost a whopping $50 USD.
Fuel Up in Style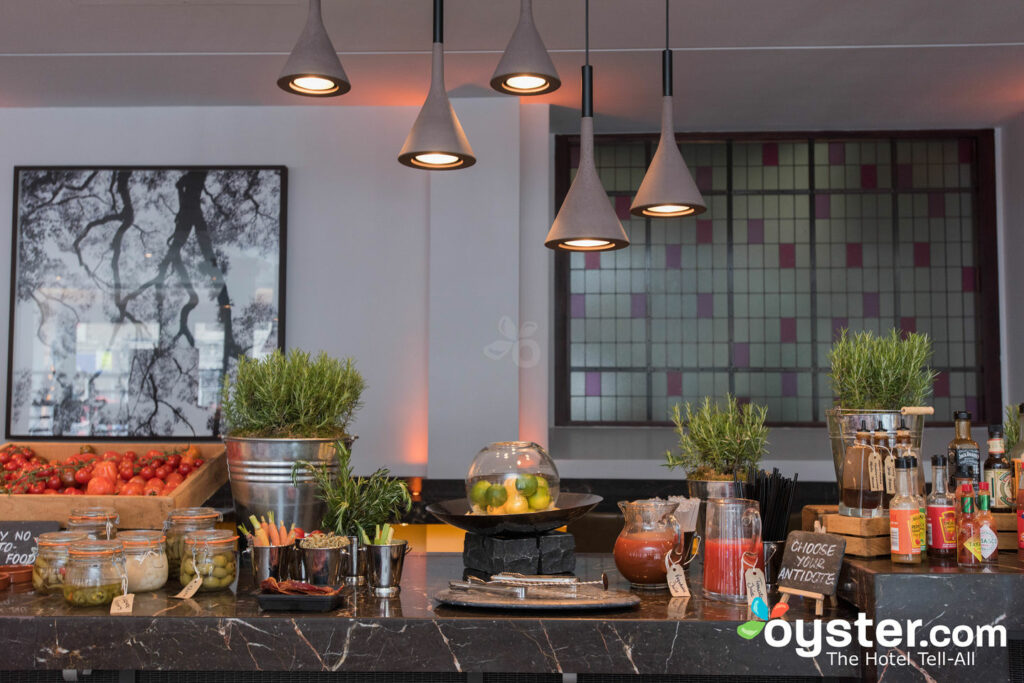 After any overnight
flight, breakfast is essential. Skip the pricey airport grub — or grab a small snack on the
way out the door — and save your appetite for local grub instead. Feeling fancy
and in town on the weekend? Eastway at the chic Andaz Liverpool Street has a Bloody Mary bar
that can't be beat, plus a dining room that's extra stylish. NOPI is another smart choice, with its sharp, minimalist
interiors and menu created by celebrity chef Yotam Ottolenghi. The reasonably priced
dishes draw on a wide swathe of Middle Eastern and Mediterranean flavors, and will leave you with enough fuel to jump back on the tube and take in some epic cultural gems.
Hotel Mention:
View Art (with a View)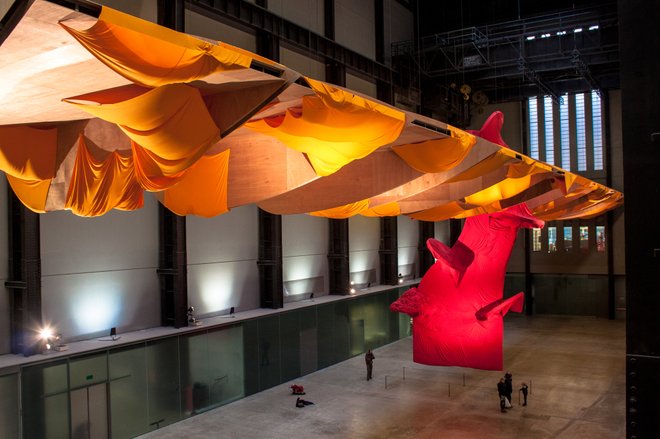 Here's a fun fact: Many
of the London's most famous museums are free. The Tate Modern is one of the
world's premier modern art museums, and work by Francis Bacon, Marcel Duchamp,
Mark Rothko, and Salvador Dali are all part of its permanent collection. The
museum is housed in the former Bankside Power Station. It's a stunning example
of repurposed historic architecture, and Turbine Hall — the museum's towering
entryway — is regularly outfitted with Instagram-worthy installations. Don't
forget to stop into the cafe on the second floor (Level 3 according to the
museum's floor plan) and step out on the balcony for amazing views of the Thames
Riverfront, including St. Paul's Cathedral and the city beyond.
Combine Historic Strolling and Epic Shopping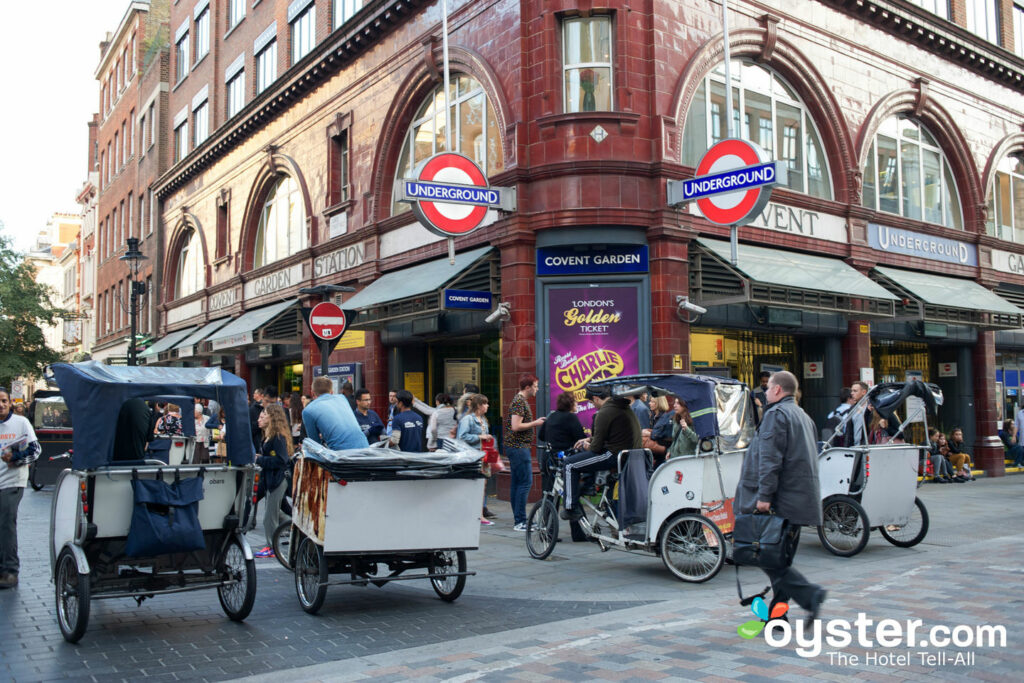 Hop on the tube and head
west across the Thames on the Jubilee Line to Westminster to scope out London's most recognizable landmarks. Big Ben, the Palace of Westminster (also known as Parliament), and Westminster Abbey are all within a five-minute walk of Westminster Station.
Westminster Abbey in particular is worth a little exploring, as the 800-year-old church is the permanent resting
place for luminaries like Charles Darwin, Isaac Newton, Charles Dickens,
and Geoffrey Chaucer.
Shopping is almost a sport in the U.K.'s capital of commerce, and every corner of the city has its
own vibe — from punk Camden Town to trendy Shoreditch. For purposes of time,
though, stay central. Soho and Covent Garden — adjacent neighborhoods that are
a 20-minute walk north of Westminster — are utterly charming and packed with a mix of bespoke and brand-name retailers. There are plenty
of stalls to peruse in Covent Garden's classic glass-covered market, and a huge
selection of shops along Neal, Shorts Garden, and Monmouth Streets.
Refuel in the Late Afternoon
It's impossible to enjoy
a long layover on minimal sleep without two things: caffeine and sugar
— though we suppose some real food might be helpful too. For a good meal and quaint atmospherics, the restaurants that ring colorful Neal's Yard are hard to beat. Offerings range from
healthy organic fare at Wild Food Cafe and 26 Grains to gourmet pizza at
Homeslice. In the mood for quirky fast food? Pop around the corner to the
Bowler Meatball Shop, where they do cheap and tasty meatballs (plus a delicious
vegetarian option) — expect lines out the door during peak times.
For a post-meal re-boot,
head to Monmouth Coffee Company on Monmouth Street. Everything from the beans
to the sugar and milk are sourced directly by the owner. For those who want a little more space to sit down with their latte, Free Range People
is a simple and charming corner spot right inside of Neal's Yard. The coffee is
delicious — as are the locally baked pastries — and the free Wi-Fi is handy for
sending envy-inducing snapshots to your friends (or to check your flight status).
Plan Your Last Minutes Wisely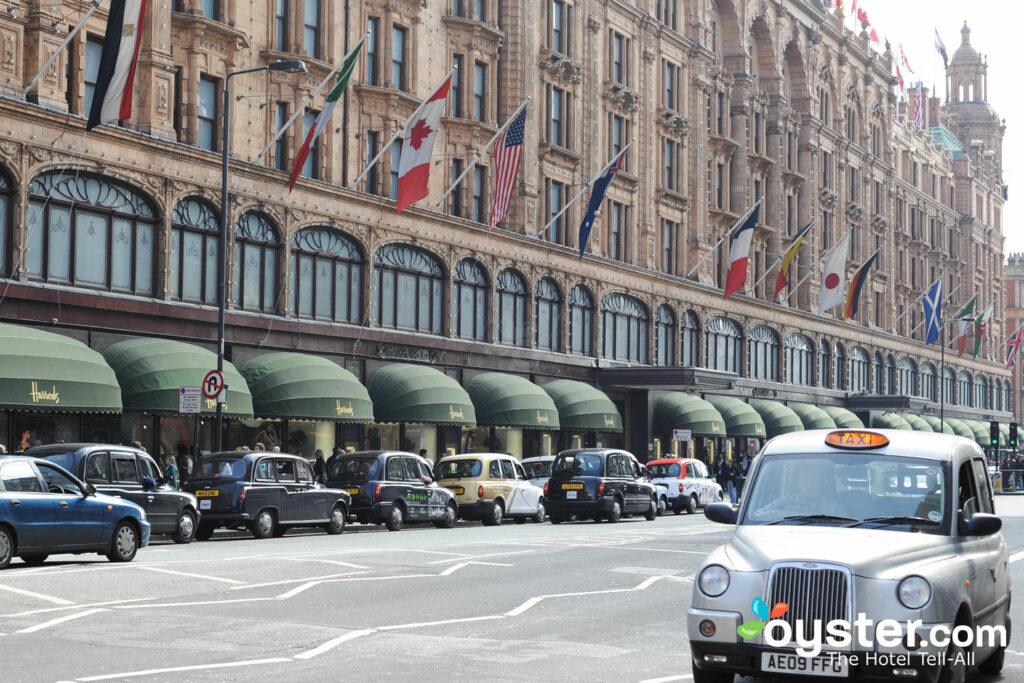 Depending on the airline
and airport, it may be time to head back to the terminal. It's decidedly faster
to re-enter Gatwick and Heathrow than it is to get out of either airport. However, make
sure to budget enough time to get there and clear security — the Gatwick
Express, in particular, does get cancelled occasionally, so a built-in
time cushion is a must.
If you have a little more time to spare, though, make the short trip over to posh Knightsbridge. The neighborhood is home to Harvey Nichols and Harrod's — two of the world's most well-known department stores — and offers a
glimpse of just how expensive the high life can be in London. Alternatively, the
British Museum — which houses the Rosetta Stone and is free to enter — is only a
10-minute walk from Covent Garden as well (its stays open particularly late on Fridays).
NOW WATCH: The Best Things to Do in London
https://www.youtube.com/watch?v=WHURZ1CwVeA
Related Links:
All products are independently selected by our writers and editors. If you buy something through our links, Oyster may earn an affiliate commission.