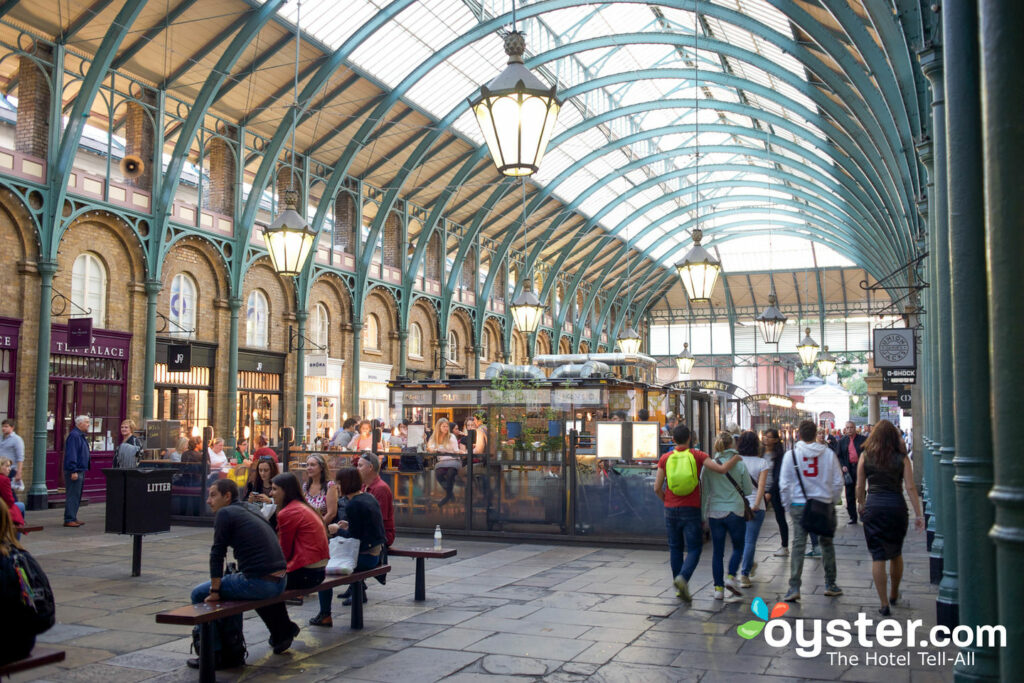 Conventional wisdom says that traveling in Europe means eating meat -- and lots of it. From Spain's jamon iberico to Sunday roasts in the U.K. to Danish smoked fish, European cuisine skews heavily toward the carnivorous. Things are changing, though, and while numbers vary from country to country, vegetarianism is actually on the rise throughout Western Europe. In fact, market analysts at Mintel, a leading U.K. research firm, recently found that 12 percent of the United Kingdom's population -- or nearly eight million people -- followed a vegetarian diet in 2014.
Traveling as a vegetarian is always a little tricky: Where can I find the best vegetarian food? What's the right way to say "I don't eat meat" in this foreign tongue? How do I make it clear that chicken -- and, yes, even fish -- count?
Oyster.com can't help you learn a new language by the time summer travel season arrives, but we do know a thing or two about where to find some of the best veggie-friendly dining on the continent. In these five cities -- some well-known for their vegetarian cuisine, some where veg-friendly is on the rise, and some that might be shockingly more veg-heavy than you'd expect -- we promise you'll enjoy yourself dining-wise as much as your meat-eating companions. Just read our guide to find out how!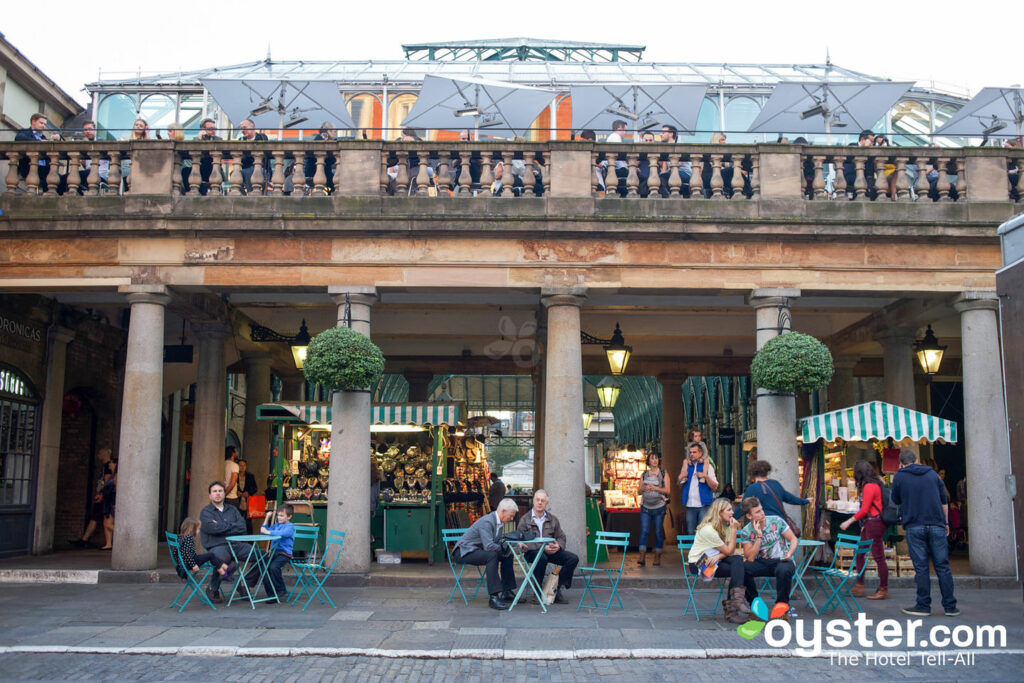 When it comes to Europe, London
sits atop almost every superlative list — it is the biggest city in the European Union,
after all. Those who still think that eating like a Brit means meat, meat, and more meat
will be surprised, though, as this sprawling metropolis is also queen when it
comes to vegetarian dining. With its cosmopolitan vibe and
mind-blowing diversity, London's melting-pot demographics mean that there's a
huge spectrum of food to choose from for any visitor.
So why are vegetarians lucky in London? Along with its dizzying culture,
the city's huge number of South and Southeast Asian citizens mean that
veg-friendly cuisines like Indian and Thai are never far away. For a seemingly
endless array of options, head to the stalls at Camden Market. Not only will
you be able to sample some of the most authentic Asian plates in the city, but
the street food here is a relative bargain compared to the pricey brick-and-mortar dining establishments. Camden Market is also home to dozens of
indie boutiques, punk shops, and vintage stores — not to mention legendary pubs and music venues.
For a more polished
alternative, Covent Garden is home to several quaint organic, vegan, vegetarian,
and veg-friendly cafes and restaurants, particularly around Neal's Yard. Wild
Food Cafe is eternally popular, and offers a large raw-food menu. London's
impeccably hip Shoreditch neighborhood is another gem when it comes to
vegetarian dining, with options including Rasa — a South Indian chain outpost
that's one of the city's most popular vegetarian venues — and The Gallery Cafe,
which is equal parts art gallery, performance space, music venue, volunteer hub, garden, and vegan cafe.
Hotel Pick: The Nadler Soho is up there on our list of favorite London boutique hotels, and for the style and location, its rates can be a relative bargain — though we can't stress relative enough. Situated in perpetually popular Soho, a short walk from Covent Garden and close to plenty of underground lines, this is a sophisticated and swish place to bed down for the night.
With its glut of pure vegan dining options, the German capital tops
the list of vegetarian blog Happy Cow. According to that website, there are nearly 30 vegan restaurants in Berlin, and the number is steadily rising. Like London's, Berlin's diverse
population plays a major role in keeping the city's vegetarian dining options
interesting. Samadhi is an eternally packed Vietnamese restaurant that opened
in 1994 and is only a five-minute walk from the Brandenburg Gate in Mitte. The menu
blends Thai and Vietnamese ingredients and almost the entire menu is vegan.
Closer to Alexanderplatz, Momos offers vegetarian takes on Asian dumplings, one
of the foodie world's latest crazes.
Hoping to sample some of
Germany's own domestic flavors as a vegetarian? Options are a little more
limited — after all, it's pretty challenging to make a tofu sausage delicious — but they do exist. Vego Foodworld is a fast-food eatery that offers humble
German classics like schnitzels and curry sausages in the city's Prenzlauer Berg
neighborhood, one of its more grown-up bohemian districts. For a casual
sit-down alternative, Viasko serves pub-style eats with a locavore focus in the
trendy Kreuzberg neighborhood.
More refined choices
include Lucky Leek — which was the first German vegan restaurant to be included
in the Michelin guide — and Cookies Cream. The latter serves three-course menus
with complex plates like seaweed caviar with ricotta and bergamot,
smoked sunchoke flan, and parmesan dumplings in truffle stock. With all of this
wholesome goodness on offer, your body will thank you. It's going to take a
little bit of clean eating to counter all of those less-than-healthy treats you'll
be ingesting while exploring Berlin's legendary nightlife.
Hotel Pick: For properly bespoke style and an easy walk to nightclubs like Berghain, Michelberger Hotel ticks all of the boxes. We love the industrial-chic rooms, the loft-style vibe, and its up-and-coming Friedrichshain neighborhood.
Long considered the
capital of vegetarian dining in Europe, this city has a laid-back style that puts Amsterdam near the top of the list when it comes to easy vegetarian eating — and the options won't be limited to just fast food. Take De
Culinaire Werkplaats, for example. This innovative institution considers itself a food design studio — hallo, Instagram-worthy plates! — with tasting menus that are called "eat'spirations." Multi-course meals are centered on themes that range from
practical to esoteric. These have included simple
concepts like the color black, and broader ideas like time. Additionally, guests can curate their own theme with advanced notice.
It's not all high-concept
dining, though, and classically funky vegan cafes are peppered throughout the city.
These include the Restaurant de Bolhoed, a quaint spot that's something of a vegetarian institution in Amsterdam, and De Waaghals, which offers a blend of diverse international flavors plus street-side cafe dining. This is
to say nothing of the vegetarian-friendly dessert offerings that range from waffles to appeltarts to poffertjes, a type of small pancake. These
carb- and sugar-heavy treats are a requisite follow-up to an afternoon or evening spent in
any one of the city's infamous coffee houses (and no, we aren't talking about
the ones that actually sell coffee).
Hotel Pick: Couple your health- and earth-conscious eating habits with a hotel that's committed to green policies. There are two Conscious Hotel branches in Amsterdam: Museum Square and Vondelpark. Rooms are pretty basic in terms of amenities, but the decor is bright and hip, and the hotel embraces eco-friendly policies, like using recycled materials throughout.
Copenhagen is another of
northern Europe's legendarily liberal-minded cities, and along with its progressive ethos and artsy temperament, there is a decent number of vegetarian-friendly spots throughout its
charming streets. That being said, the number of vegetarian-only restaurants is
quite low — even in young and trendy enclaves like Vesterbro and Norrebro.
One
of the more surprising things (maybe) to first-time visitors is its obsession with the hot dog, though it makes sense given that hot dogs were invented in Denmark's neighbor to the south. For a vegetarian twist on this local delight, head to Astrid och Aporna in Norrebro. This fast-casual spot is an import from Malmo, Sweden (which is a 30-minute train ride from
Copenhagen), and serves a great selection of vegetarian burgers, sausages, and hot dogs
with homemade relishes and buns. For visitors heading to Christiania — Copenhagen's mythical land of all things countercultural — it's worth popping into Morganstedet, a
casual cafe that sources most of its menu from local organic farms and
serves simple, down-home-style dishes. Its tree and vine-lined garden is worth the trip
alone.
Alternatively, it's relatively easy to have a meat-free meal in
many of the city's restaurants, and one of our favorite finds on a recent trip is skank, in Vesterbro. Despite this bespoke little
restaurant's meat-heavy inclinations (the name is a play on the sex shops in
the neighborhood and the area's former life as the city's meat market — pun intended), there's always at least one delicious vegetarian option on the menu. We particularly like the large morgemad special: a huge spread of local cheese, pancakes, breads,
eggs, fruits, and vegetables — just ask them to leave the sausage off (almost everyone in Copenhagen speaks English, and they won't make you feel uncultured for not speaking Danish, unlike some of their European brethren).
Hotel Pick: Bertrams Hotel Guldsmeden is a sharp boutique chain outpost in trendy Vesterbro, just a 15-minute walk from the city's central train station and under a 10-minute walk from the neighborhood's main drag, Istedgade (where skank is located). Rooms are sharp and simple, with bright Scandinavian decor paired with eye-catching accents like moody wall art. The eco-friendly policies are an added bonus.
Yes, common wisdom says that Spain isn't an easy place to be a vegetarian. Yes, Madrid is home to a chain of establishments called "Museo del Jamon" (that's "Museum of Ham," in case you were wondering). And yes, your fellow travelers will probably tell you that Barcelona is the best bet for vegetarians in Spain. We're not saying Barcelona doesn't have a lot going on for vegetarians — it's home to excellent veg choices that range from upmarket Teresa Carles to uber-casual Veggie Garden (we love the Nepalese twist on the classic Iberian dish, patatas bravas, here) — but hear us out.
Pork-mad Madrid is actually quite accommodating when it comes to meat-free travel.
Almost every barrio has a trendy vegan or vegetarian restaurant — or several in
the case of hipster haunts like Malasaña. The neighborhood is home to a fast-casual spots like Sanissimo and B13, plus veggie-friendly outlets like Greek Shop. There are also higher-end options like Vega, a vibrant spot that serves vegetarian twists on
classic Spanish dishes including croquetas.
For most visitors to the city, a good deal of time will also be spent navigating the streets between
the city's famous trio of museums: the Prado, the Reina Sofia, and the Thyssen-Bornemisza.
Fortunately, that neighborhood (known as Barrio de las Letras) has some excellent vegetarian options as well. Start the day with a proper breakfast — by
North American standards, anyway — at El Rayen. For lunch, La Biotika serves a three-course menu del dia, which comes in
vegetarian, vegan, and macrobiotic forms. There can be a substantial wait at both restaurants.
As in other European
capitals, Madrid's multi-cultural population means additional dining
adventures for travelers. Lavapies — a street-art-filled, up-and-coming neighborhood just west
of the Reina Sofia — is home to Madrid's South Asian community, and there are several
excellent Indian restaurants with a good number of vegetarian choices. Vegetarians hoping to sample Spain's own legendary cuisine will find there are limits, particularly when it comes to traditional bar food. But Spanish staples like pan con tomate and tortilla
de patata are safe bets at the city's old-school bars, and those with a sweet tooth are spoiled for choice when it comes to pastelerias and cafes.
Hotel Pick: Right in the heart of gay-friendly Chueca — a cosmopolitan blend of swank restaurants, laid-back cafes, one-of-a-kind shops, and galleries — and under a five-minute walk from the hip boutiques and bars of Malasaña, Room Mate Oscar is a great find. It offers a bold, retro-futuristic take on design with an utterly enviable location plus reasonable rates for Madrid's Centro.
Related Links:
All products are independently selected by our writers and editors. If you buy something through our links, Oyster may earn an affiliate commission.