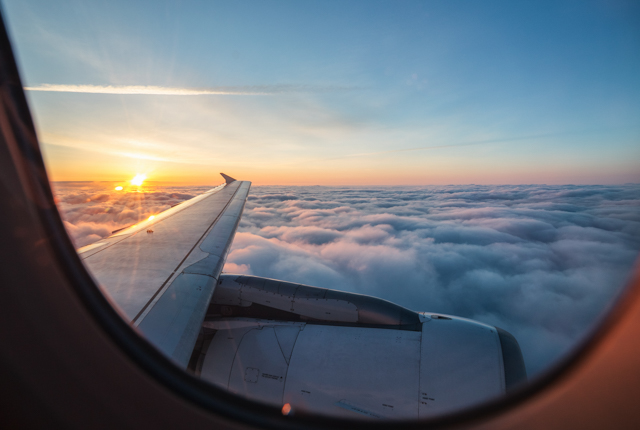 There's that moment, just after takeoff, when you look around the airplane cabin and realize: You're stuck here. That chair that won't recline past 20 degrees, that crying baby, that chilly sub-zero temperature -- it's all going to be part of your world for the next few hours. But no need to drown your despair in mini liquor bottles. The items we've listed below will blot out your environment completely, so you can put yourself somewhere else in mind and spirit till the plane's wheels touch down. Take a look at our seven items below and be sure to throw them in your carry-on -- or suffer the consequences of that chatty seatmate.
A solid pair of earplugs is your first line of defense against the commotion in any airplane cabin. Even better, some of the best ones are usually cheap and durable. Plus, they take up almost zero luggage space. Gear authorities at Wirecutter spent hours testing earplugs and pronounced the simple and durable Mack's Ultra Soft Foam Earplugs leaders in sound-blockage. And after a few transatlantic flights, we have to agree. A whopping 50 pairs cost less than the price of two lattes, too.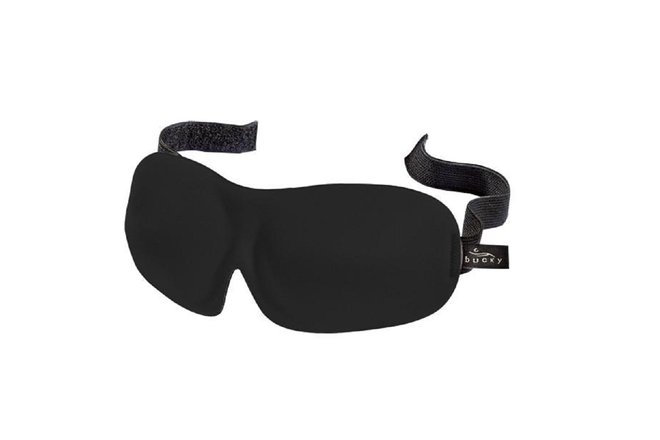 Nothing says "do not disturb" like slipping on an eye mask over your peepers. And the giant bug-eyed ones from Bucky 40 Blinks practically shouts this message over the plane's PA system. That said, its design isn't just about communicating your need for R&R; its concave eye cups allow you to freely blink, squint, and generally move your delicate eyelids without pressure. At the same time, their fabric encircles the whole ocular area, from eyebrow to cheekbone, ensuring there's no light leaking in. And with a price under $10, they're cheap to boot.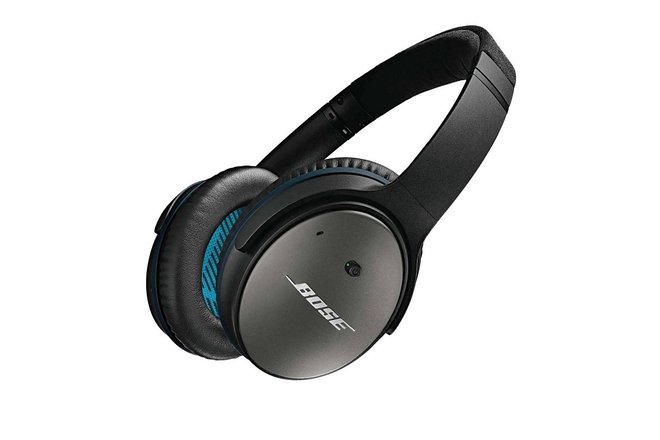 The next level above earplugs, a good pair of noise-canceling headphones can put up a wall of silence between you and the wailing baby two rows back, or just let you listen to some beats in peace. This pair by Bose has the seal of approval from the famed tech-review site CNET, not to mention 2,822 five-star reviews on Amazon. And while it's a bit of an investment, with a price tag above $150, it's still less than half the price of Bose's most expensive pair.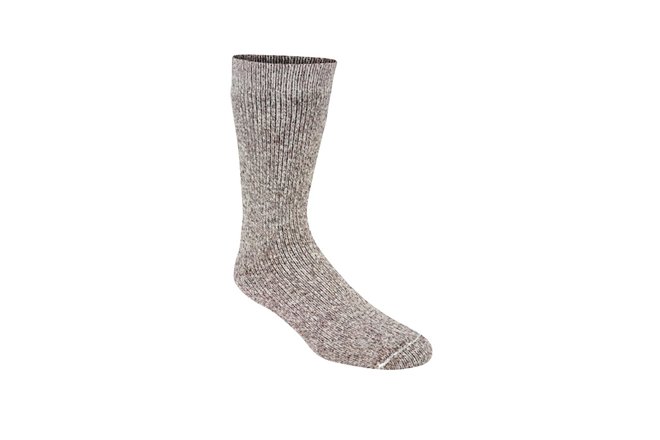 Blocking out the airplane cabin isn't just about sight and sound — you need to address all the senses. And for many of us, nothing is more unpleasant than feeling bone-cold chill, a common side effect of the plane's sheer altitude. That's why when polar explorer Eric Larsen told the outdoor adventure site Gear Junkie that he used Wigwam Ice Socks on his expeditions, we took note. If it's good enough for below-freezing weather, it'll stand up to mile-high cold, too.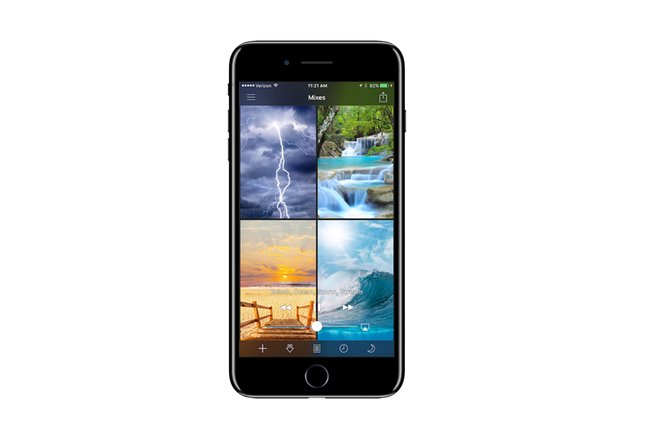 Leave it to Consumer Reports to geek out over testing white-noise apps against physical machines. And while they found that the sound quality isn't quite a match, apps have a catalog of sounds that are far more vast. Plus, they offer more range in audio volume, they take up zero room in your luggage, and they're cheap or outright free! So whether you're an "ocean waves" person, an "oscillating fan" person, or a "heavy rain" person, you're covered. Our personal favorite is the White Noise Lite app, which gets 4.8 out of five stars in the Apple's app store.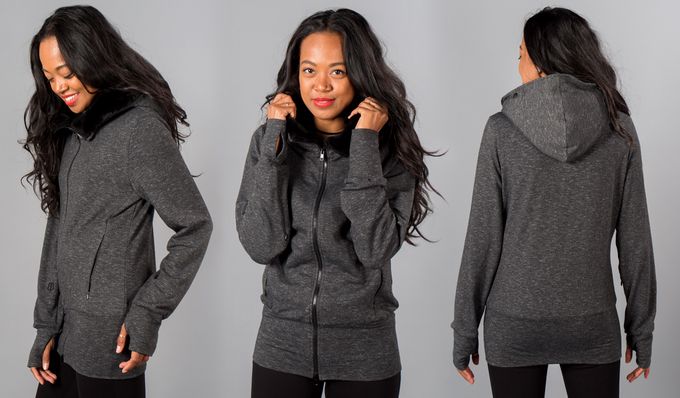 The name says it all: The Knockout Travel Hoodie aims to K.O. all in-flight distractions by giving you your own zip-up cocoon. Its fabric is cozy on its own, and extended cuffs with thumbholes keep hands toasty, but it's the hood's special features that make it top a champ. It's extra long, extending over the eyes, and elastic pullies on either side can secure behind your head, transforming it into an makeshift eye mask. The padded hood can also be rolled down toward your shoulders to act as a neck pillow. Plus, the faux-fur lining in the hood helps to blot out sound. The price, north of $100, is a bit steep, but then again, you're getting three travel items in one.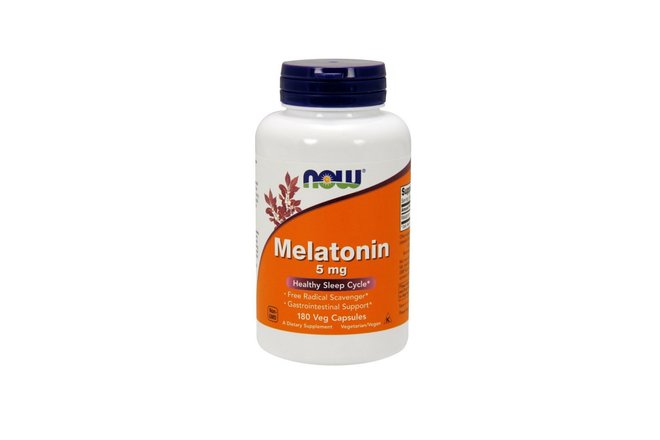 Let's face it: For some, the only thing that will truly help us relax on a plane and potentially get some shut-eye comes in pill form. For those travelers looking for a capsule of Zs, we recommend melatonin. After all, when it comes to sleep aids, it helps to start with something gentle — jet lag will leave you woozy enough! Our go-to brand is from NOW. But do heed the Mayo Clinic's warning and discuss all sleep aids (even over-the-counter or natural ones) with your doctor. Also limit your dosage to a set window of time and avoid mixing sleep aids with alcohol. No need to recreate that famous "Bridesmaids" scene in which Kristen Wiig drunkenly vamps around the first-class section.
You'll Also Like:
is a participant in the Amazon Services LLC Associates Program, an affiliate advertising program designed to provide a means for sites to earn advertising fees by advertising and linking to . Oyster also participates in the SkimLinks and SkimWords affiliate programs.
All products are independently selected by our writers and editors. If you buy something through our links, Oyster may earn an affiliate commission.