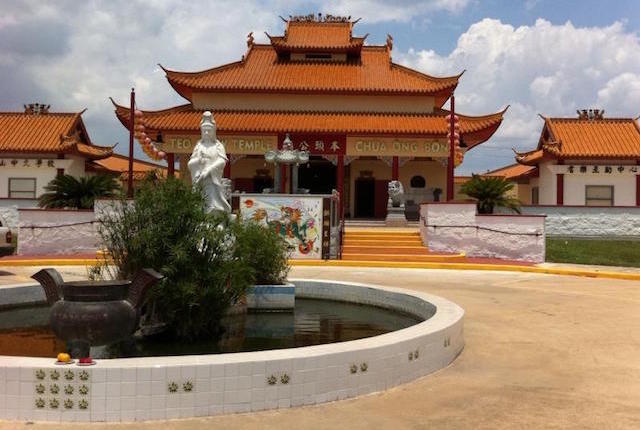 Traveling to Asia might require a flight halfway around the world, but that doesn't mean Americans can't experience the Far East culture much closer to home. In fact, Asian-Americans make up a little over five-and-a-half percent of the country's population, giving way to plenty of deliciously authentic restaurants, riveting festivals, and impressive museums. And while Chinatown may be a go-to when it comes to soaking up some Asian culture, there are many other unexpected neighborhoods and cities around the country that offer a glimpse into traditional Japanese, Thai, Indian, Vietnamese, and Korean culture. Here are a few of those.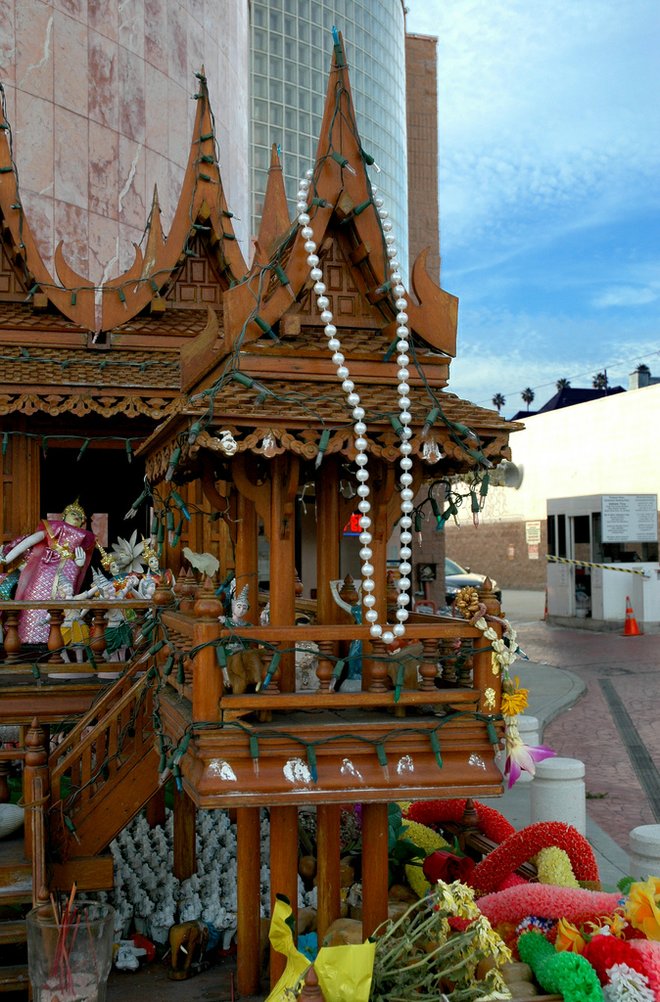 Encompassing about six city blocks, this eastern section of Los Angeles started being populated by Thais in the 1960s. In 1999, the L.A. City Council designated the area "Thai Town," making it the first U.S. neighborhood to bear that name. Today, some of the country's most skillfully prepared southeast Asian cuisine can be found here at a bevy of moderately-priced restaurants. Jitlada might be located in a strip mall, but its tasty traditional dishes have attracted A-list stars, including Jack Black. Bakeries like Bhan Kanom Thai offer sticky rice with mango and other treats that are hard to find elsewhere. Every April, Thai Town's section of Hollywood Boulevard is closed to celebrate Songkran, the Thai New Year's festival.
Hotel Pick: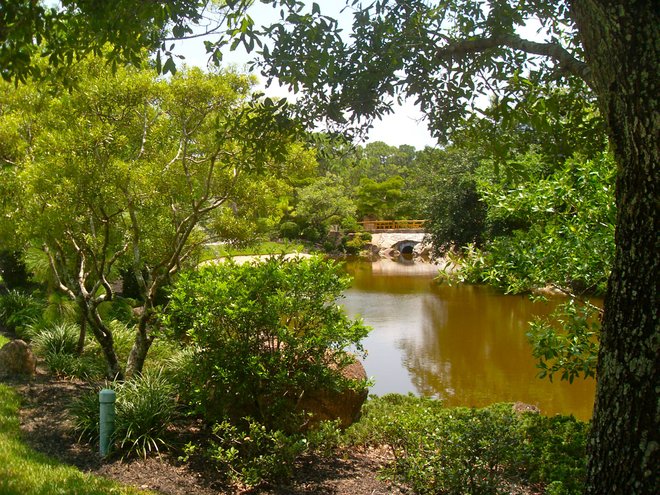 In the early 20th century, the Yamato Colony was founded near Boca Raton, Florida to encourage Japanese immigrants to grow pineapples and work the land. The colony never developed and dispersed during WWII. However, Japanese immigrant George Morikami moved near Delray Beach and continued to farm until the 1970s. Instead of selling his land, Morikami donated it to Palm Beach County to preserve as a park and celebrate the history of the Yamato Colony. Today, the Morikami Museum and Japanese Gardens feature Japanese-style houses that contain more than 7,000 artifacts plus Japanese-inspired oases like the Early Rock Garden and Hiraniwa Flat Garden. Several holidays are also celebrated at the museum, including Oshogatsu (Japanese New Year) and the Lantern Festival.
Hotel Pick:
Cambodia Town in Lowell, Massachusetts
https://www.instagram.com/p/BHKmnwNgLfT
Lowell, the fourth largest city in Massachusetts, has a high Asian population (over 20 percent). The mix includes immigrant as well as American-born Cambodian, Indian, Laotian, and Vietnamese people. During the Cambodian genocide in the 1970s, the city took in a large number of refugees, which eventually led to the creation of Cambodia Town. Restaurants are authentic and inexpensive, serving Khmer dishes such as nom banh chok (slow-cooked tilapia) and bullfrog legs. Several local organizations also preserve and celebrate the traditional culture. For example, the Angkor Dance Troupe teaches traditional Cambodian dance and holds recitals. Clothing stores like Bopha Bridal Beauty sell custom dresses and headwear. A monk is also raising money to build a miniature, local version of the Angkor Wat temple.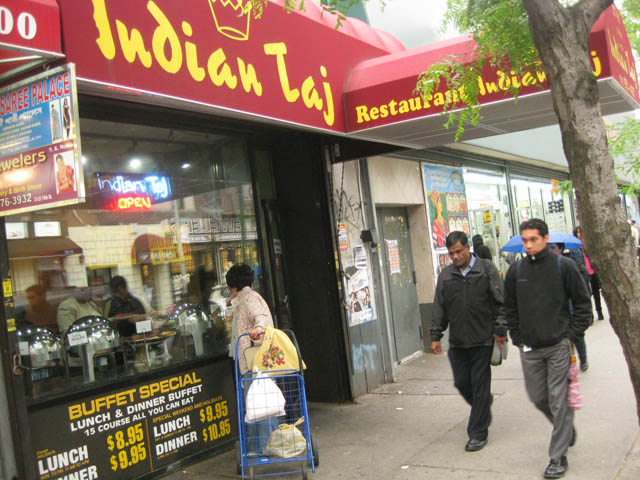 For most of the 19th century, Jackson Heights was farmland. But after the construction of the Queensboro Bridge, immigrants were attracted to the northwestern Queens neighborhood for its relatively low-cost housing. The current population is approximately 20 percent Asian — a combination of Indians, Chinese, Filipinos, Japanese, and Koreans. While the neighborhood is also approximately 60 percent Hispanic, it's famous among foodies for some of the most authentic Indian dishes outside of the subcontinent. Jackson Diner is celebrated for its dosas and bargain buffet. Much of the 74th Street shopping strip features restaurants, music stores, and clothing boutiques. Markets selling ethnic spices that you'd be hard-pressed to find elsewhere in the city are sprawled on several blocks within the neighborhood. And for those who want to sample other Asian cuisines, the neighborhood also offers Malaysian (Amdo Kitchen), Tibetan (Lhasa Fast Food), and Chinese (Lin's Kitchen) fare.
Hotel Pick: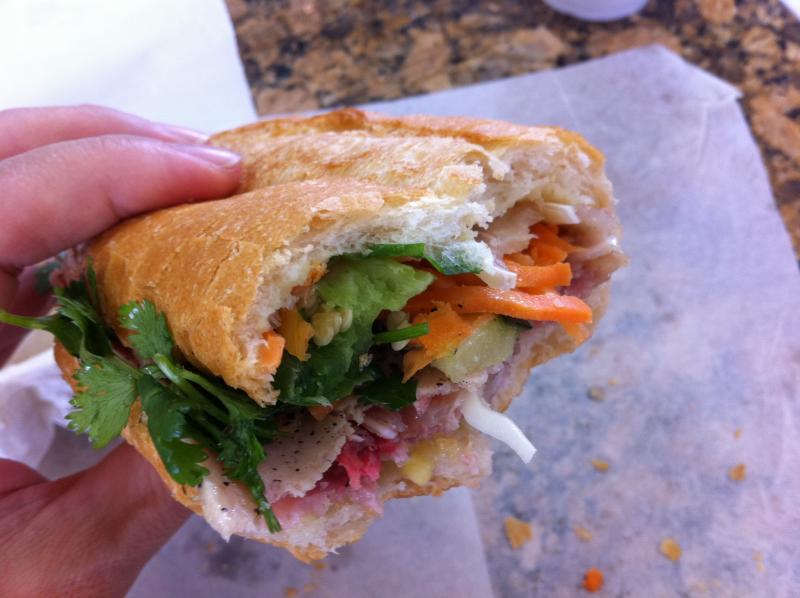 After the Fall of Saigon in 1975, waves of Vietnamese immigrants relocated to Houston, Texas for its warm weather, growing economy, and, for those with a fishing background, its proximity to the Gulf of Mexico. The Indochina Migration and Refugee Assistance Act of 1975 also designated the city as major relocation destination. Immigrants came in three waves — in the mid-1970s, early '80s, and late '80s. And today, Houston has the third-largest Vietnamese population in the U.S. The Little Saigon section of town is well-known for its authentic eats and markets. The menu at Mai's Restaurant offers dishes like stir-fried squid with pineapple and tomato. The Crossline Art Gallery features a rotating selection of work that often includes upscale photography by Vietnamese artists. And bakeries like La Baguette fold in influence from Vietnam's days as a French colony.
Hotel Pick:
Minneapolis-Saint Paul, Minnesota
https://www.instagram.com/p/BJl0pXij3_g
Minnesota's Twin Cities have one of the largest Hmong populations in America. After the end of the Vietnam War, many communists retaliated against the Hmong people for siding with the U.S. The state department worked with volunteer agencies to help relocate a large number of refugees who had moved from Laos to Thailand, and many organizations in the Minneapolis-Saint Paul area were receptive. Once a small community was established, friends and family members followed. While the Hmong are an ethnic group found in Laos, Thailand, and southern China, they have their own distinct traditions. In Saint Paul, the Center for Hmong Arts and Talent organization supports emerging artists and fashion designers. The Minnesota History Center showcases a collection of Hmong artwork and crafts. And the Hmong Village Shopping Center sells jewelry and traditional ensembles in addition to food.
Hotel Pick:
While Fort Wayne, Indiana might not be known as a bustling international destination, the city is home to one of the largest Burmese populations in the U.S. The community is still relatively small (about two percent of the city's population), but there are enough people to keep grocery stores like Little Burma, which sells specialty items like pickled tea leaves and banana plant, in business. Mahnin restaurant serves a combination of Thai and Burmese fare such as Burmese coconut noodle soup. Several Buddhist temples also dot the landscape, including those that cater to the local Laotian, Thai, and Burmese communities.
Related Stories:
All products are independently selected by our writers and editors. If you buy something through our links, Oyster may earn an affiliate commission.