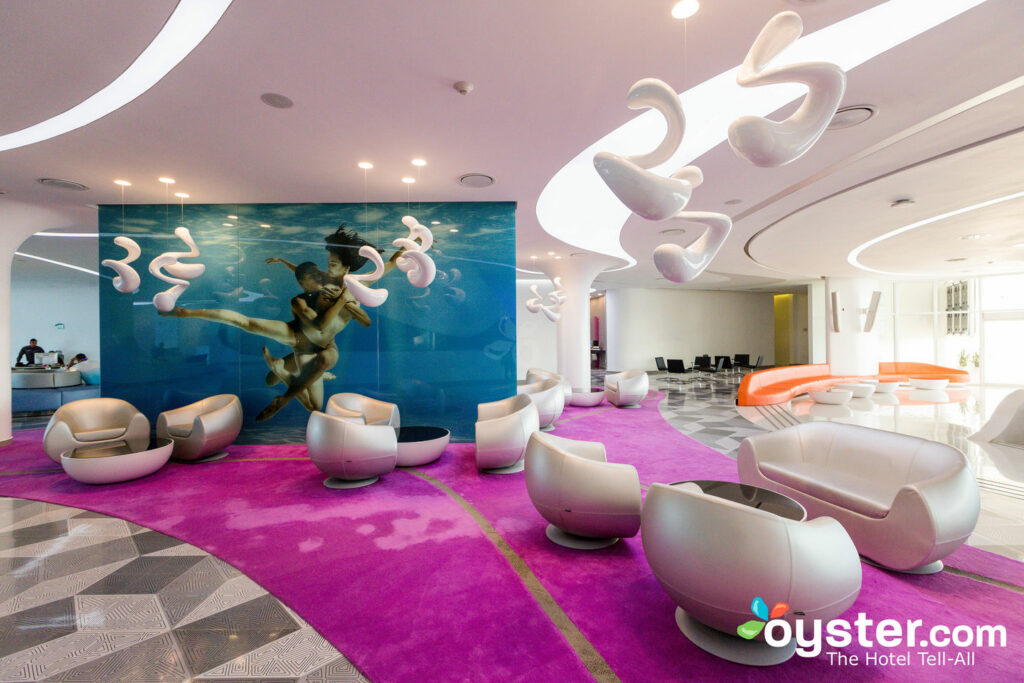 With a growing number of nude-friendly hotels and cruises, it's safe to say that clothing-optional tourism is on the rise. After all, nothing says "break from the norm" quite like roaming around in your true, natural state. Contrary to what some people may think, not all clothing-optional resorts allow guests to strip down anytime, anywhere. Thinking of trying one out for yourself? Picking the right clothing-optional resort can make or break your experience, so be sure to head to the right spot. Not sure how to pick the perfect property? Ask yourself the following questions and you'll be on your way to the nude resort of your dreams -- or fantasies.
How naked do you want to get?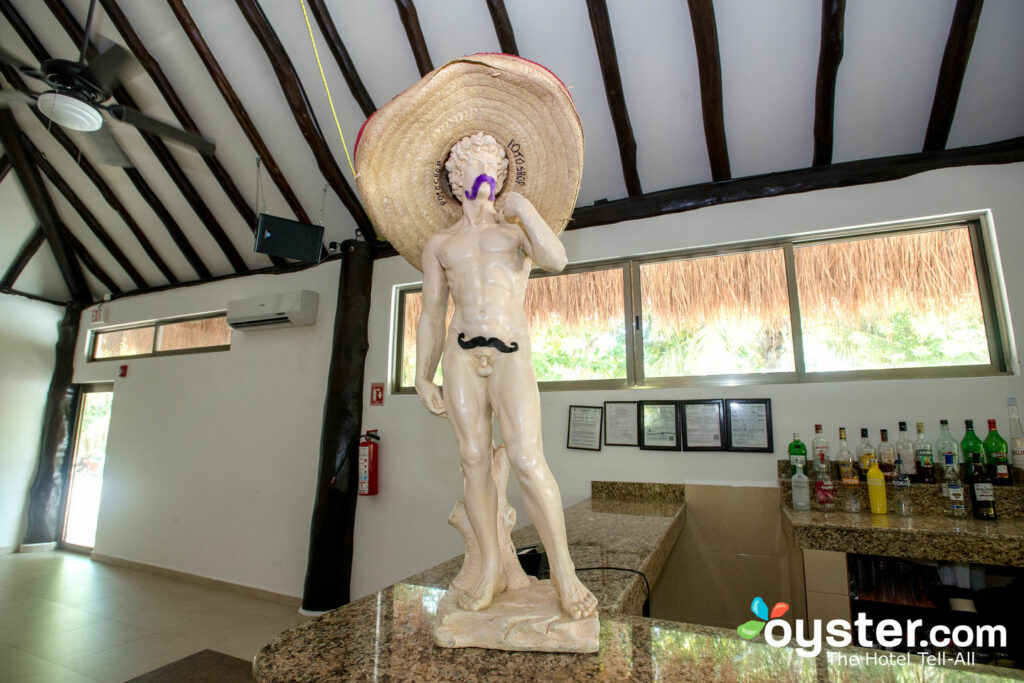 Knowing how comfortable you are with being naked in front of strangers is a huge part of picking the right resort. If you're not ready to strip down, it's alright — you don't have to, as clothing is optional. Most clothing-optional resorts have separate spaces for folks who are clothed and those who want to go fully in the buff — no judgement either way. Just note that it's usually mandatory to forgo all clothes in the "nude" sections, like the nude side at Hedonism II and the island at Couples Tower Isle in Jamaica. It's also common for clothing-optional resorts to have clothing-mandatory spaces, like restaurants or lobby areas. However, if you're looking to bare it all all the time, the naturist-friendly Hidden Beach Resort by Karisma in Tulum allows guests to be naked pretty much anywhere as long as they sit on a towel. There are also a handful of topless-only resorts, such as Temptation Cancun Resort.
Are you just looking to bare it all…or more?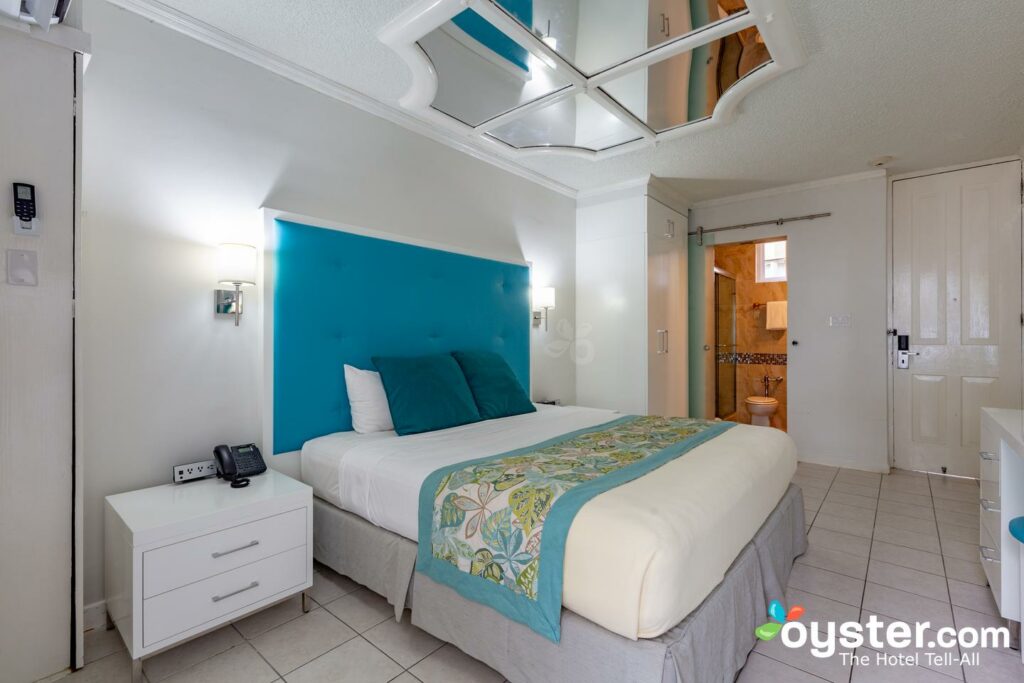 Once you decide how naked you want to get, ask yourself whether you're just looking to strip down, or if you want to get a little frisky, too. There's a big difference between simply getting naked and seeking a side of swinging or sex. Either way, there's a resort for you. Famous clothing-optional resorts with sex-forward vibes include Negril's Hedonism II and the Desire resorts in Mexico, but they are definitely not the only ones. A good rule of thumb is that if you see the word "naturist" in the resort's description, it's geared toward guests looking to free themselves from the shackles of clothing — and nothing else. Otherwise, a quick Google search will reveal what atmosphere you can expect.
Are you seeking a family-friendly resort?
Yes, there are clothing-optional resorts that allow kids. These properties are less about sex and more about getting back to nature, making the environment more family-friendly. For example, Shangri La Ranch in Arizona is popular with families, and it offers several on-site activities, like sports courts, heated pools, and even trails for hiking. If you're looking for a side of sex with your nudity, make sure you aren't booking a family-friendly naturist resort.
Are you okay with seeing other guests having sex in public?
So, you're okay with being naked, but are you okay with watching sparks (and possibly other things) fly between fellow guests? We're going to be honest here: If you head to a resort where public sex is allowed, you're going to see it — everywhere. If you're unsure or on the fence (but open to the idea), know that — as crazy as it sounds — it doesn't take long before you're used to it and it begins to blend in the background.
Do you want to be able to swing or join in on any action?
If you're open to seeing other guests having sex, the next thing to know is if you want to swing or join in on any of the action. Some clothing-optional resorts may allow public sex, but that doesn't mean that the guests are looking to stray from their own partners. If you're sure you want to swing, make sure to visit a resort where this behavior is the norm. Not sure if this is the vibe? Do your research before booking.
Looking to use your passport or leave it at home?
There are plenty of clothing-optional resorts around the world, but you don't have to dig out your passport to throw off your clothes. There are a handful of naturist resorts and a few friskier-feeling spots for folks who don't quite feel like crossing international borders. For example, you can check into Sea Mountain Nude Resort and Spa Hotel near Palm Springs or Mira Vista Resort in Tucson. However, if you have a passport and are willing to use it, your options increase tremendously.
Is age more than just a number to you?
Finally, if you're worried about being the oldest or youngest body in the crowd, it might be worth checking out the demographics of the resort you're interested in. Those looking for a more mature crowd will generally have more options. However, while most guests at clothing-optional resorts — and more specifically, swinger resorts — tend to be 50 or older, more millennials and under-50-year-olds are catching on to the fun. For example, although you'll find a mix of ages at Hedonism II, there is a specific week called Young Swingers Week, where everyone is born somewhere close to the '80s and '90s.
You'll Also Like:
All products are independently selected by our writers and editors. If you buy something through our links, Oyster may earn an affiliate commission.