There's something about low-season rates that makes any traveler want to snag a good deal. Don't click that book button yet, though! First, do a little research into the why of low season.
In Costa Rica, the answer is simple: the low season is green season, AKA the rainy season. Stop. Do not google it. Googling Costa Rica's rainy season is like looking up your itchy toe on WebMD; you're going to come away traumatized.
The truth about Costa Rica's rainy season is that it's not all bad. (Trust me, I'm a local.) In fact, it's beautiful -- green, green everywhere -- and, surprise!, it doesn't actually rain all the time. It doesn't even rain every day, which makes it very possible to enjoy the Costa Rican sun while scoring rainy-season hotel rates.
Rock the Shoulder Season
If December through April is the high season, and August, September, and October are the rainiest months, then the rest of the year is what you could call Costa Rica's sweet spot.
At most hotels, low season rates kick in from May to November. And yet, the real, honest-to-wetness rainy season doesn't magically commence come May 1. So, aim for the two extremes: May and November, when the rains have just begun (May) or are tapering off (November). Weather, of course, is an unpredictable thing, but generally speaking, both May and November see only occasional rains and, when it does rain, it's often only for an hour or two a day. In other words, book during these months and, unless you get hit with unseasonal weather, you'll probably only see a few hours of rainfall during your vacation.
Choose Your Destination Wisely
Shoulder season isn't the only way to snag good weather at great rates. There are two basic methods of choosing a green season locale:
Option 1: Visit destinations where it's wet year-round. After all, why pay high-season rates if it's going to rain anyway?
Option 2: Dodge the heaviest rains by heading into the drier regions of Costa Rica.
Here are five of our green-season favorites.
Arenal and La Fortuna don't see much more rain than any other area of the country, but if you're going to visit the "adventure capitol of Costa Rica," you're going to get wet. Whitewater rafting, waterfall rappelling, river tubing, cave spelunking, hot springs — Arenal adventures revolve around water, no matter the season.
Hotel Pick: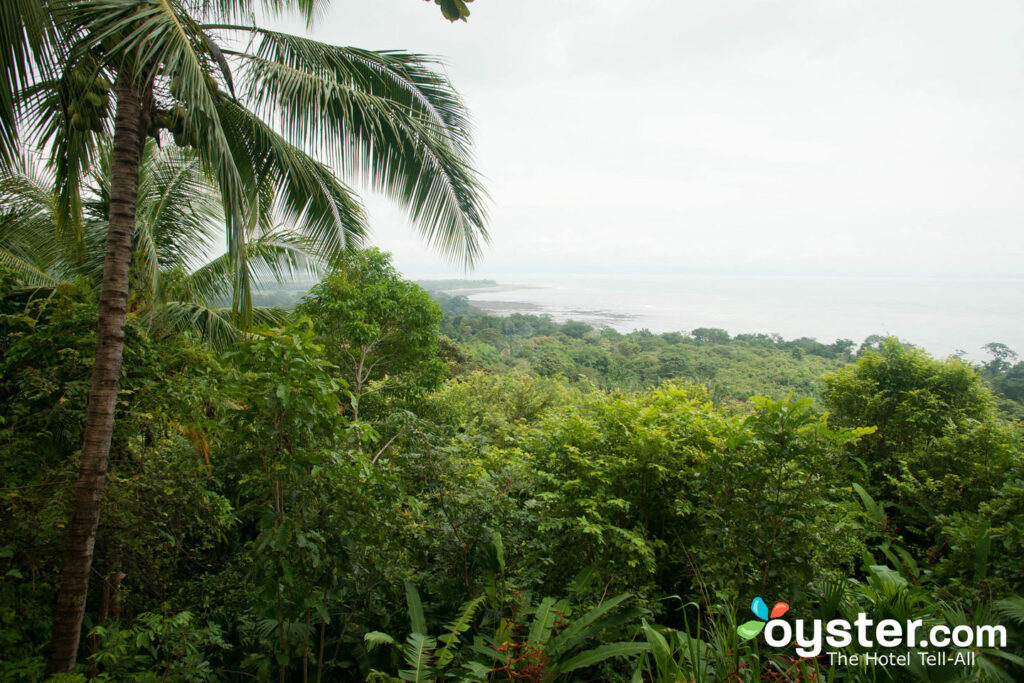 Tucked into the southwestern corner of the country, the ever-rainy rainforest of the Osa Peninsula is one of the most biodiverse places on earth. Endangered species abound — among them, Central American squirrel monkeys, Baird's tapir, jaguars, and white-lipped peccary — and tropical plant life thrives in this wet, wild wonderland. What's more, if you're interested in whale-watching, humpback whales migrate here every July to November. Take that, high season.
Hotel Pick: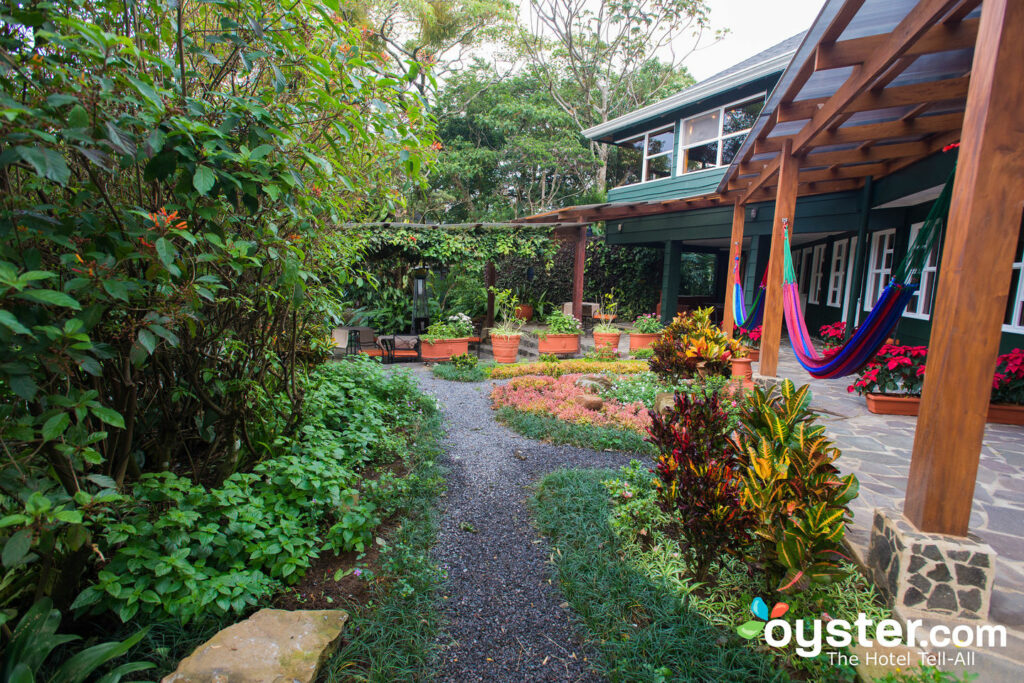 Like the Osa's rainforest, the cloud forests of Monteverde — the Monteverde Cloud Forest, Santa Elena Cloud Forest, Children's Eternal Rainforest, and several others — all rely on year-round moisture. And trust us, the rain is totally worth it. Monteverde is one of the world's greenest, most magical places — epiphyte-laden everything and emerald forests dotted with ruby-red orchids, sapphire blooms, and other cloud forest gems. Once you see it, you won't mind wearing a raincoat.
Hotel Pick: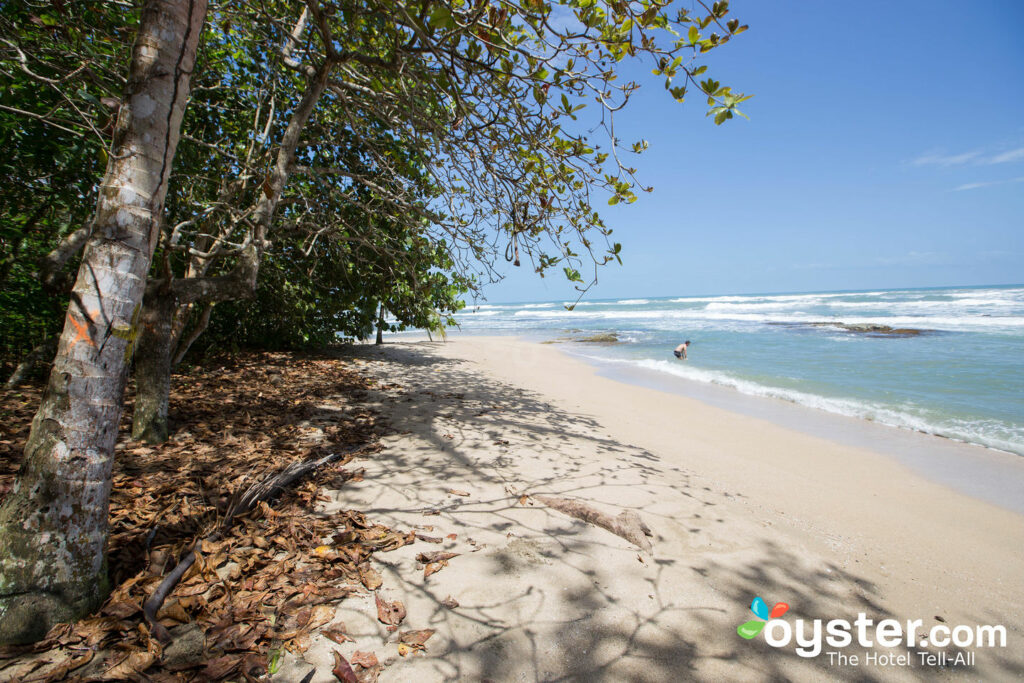 Costa Rica's Caribbean coast is the contrary province of the bunch, seemingly intent on dishing up opposite weather to the rest of the country. That means, when it's raining in most of Costa Rica, it's often dry (or drier) in Puerto Viejo, Cocles, and Cahuita. And that means extra hours to stretch out on the beach, catch some waves, snorkel, or do any one of a hundred activities the Caribbean region is famous for.
Hotel Pick:
If you're a dedicated sun-lover who simply won't be happy with daily showers, no matter how mild, your best bet is Guanacaste. Located in Costa Rica's northwest, this is the sunniest, driest province of Costa Rica. Even when the rest of Costa Rica is safely (and very undoubtedly) into the rainy season, Guanacaste is often sun-dappled and cloud-free. Bonus: Guanacaste is home to some of the most spectacular coastline in all of Costa Rica and, extra bonus: can't-miss sea turtle nesting occurs throughout the green-season months.
Hotel Pick:
Related Links:
All products are independently selected by our writers and editors. If you buy something through our links, Oyster may earn an affiliate commission.