They say you never forget your first time. A swingers' resort isn't the type of place that anyone and everyone can thrive or survive in, so it's worth taking the time to decide if you're actually ready to take the plunge. Chances are, you're curious about the lifestyle, and that's exactly what it is for most folks who visit these spots — a lifestyle choice. Most guests at swinger resorts are repeat visitors, and many know each other from previous encounters at the same or other similar properties. But don't worry — they're welcoming to newcomers. Think you're ready to check out your first swingers' resort? Here are a few things singles and couples should consider before booking a stay at a swingers' resort.
1. You understand the importance of consent.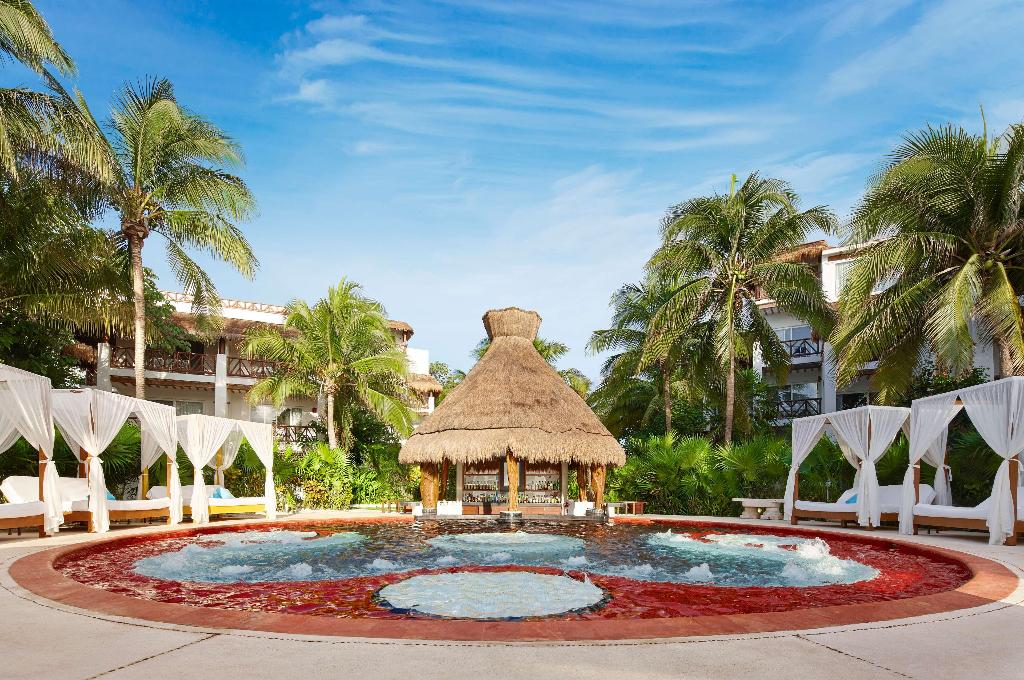 Understanding and operating within the laws of consent are requirements for anyone visiting a swingers' resort. While it's usually a given that everyone is there to have a little fun, it doesn't mean you can go around touching people without their approval. It's even common for people to ask for permission before putting their hand on your back.
2. Your mind is open to the experience.
Take some time to think about whether you're simply curious about the experience or are truly open to being immersed in the environment of a swingers' resort. Nothing is expected of anyone at a swingers' resort, but people will likely assume you are there to have fun. How will you handle someone approaching or hitting on you? The open-minded atmosphere breeds a lot of situations you might not be used to, and you'll need to be accepting of couples and hook-ups of all types.
RELATED: The Ultimate Guide to Las Vegas' Sexiest Topless Pools
3. You're ready to be in an environment full of public sex and nudity.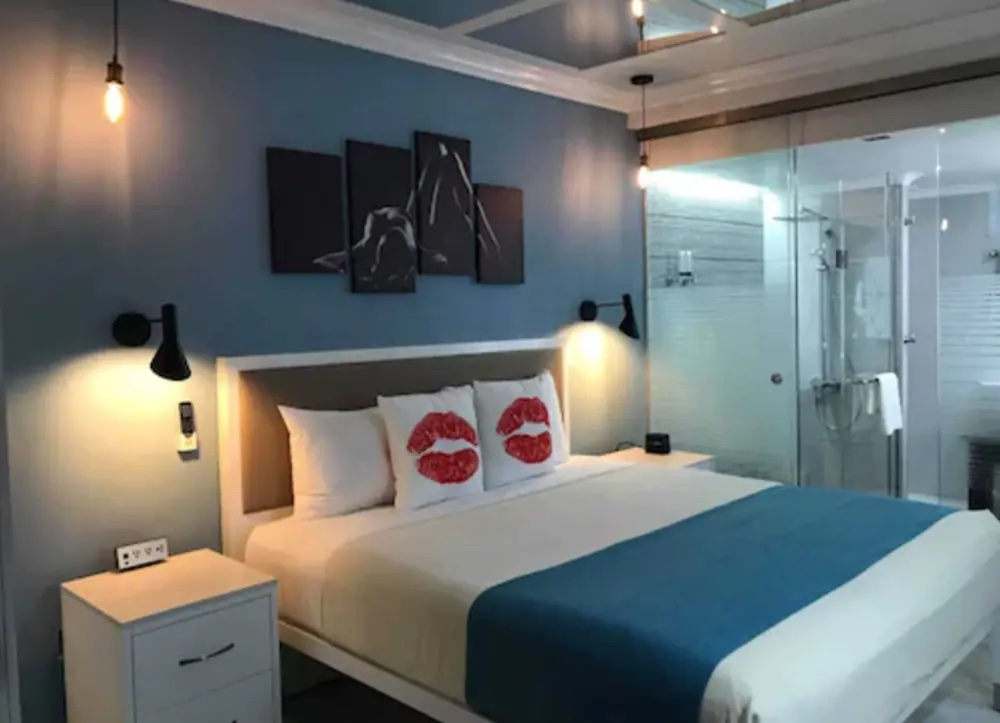 Thinking you want to be in a sex-forward environment and actually being in a sex-forward environment can be quite different. You have to be comfortable with multiple sex acts and nudity happening all around at almost all times. You also have to be open to seeing intimate moments (and possibly being asked to join in) without harsh judgment. Couples and singles go to swingers' resorts to feel free and uninhibited, so be sure you're ready to witness the scene without causing a scene.
4. You can keep a secret.
As previously mentioned, not all swingers go public with their lifestyle. Some go as far as to tell their family and friends that they're staying at a different resort, usually a neighboring property. Sometimes, they'll even visit their cover resort and take pictures to post on social media. It's not so much that you need to keep what happens at the swingers' resort under wraps, but it's good practice to keep the identities of who you do them with a secret.
RELATED: The Most Important Things To Know Before Going to Orlando
5. You've had a conversation with your partner.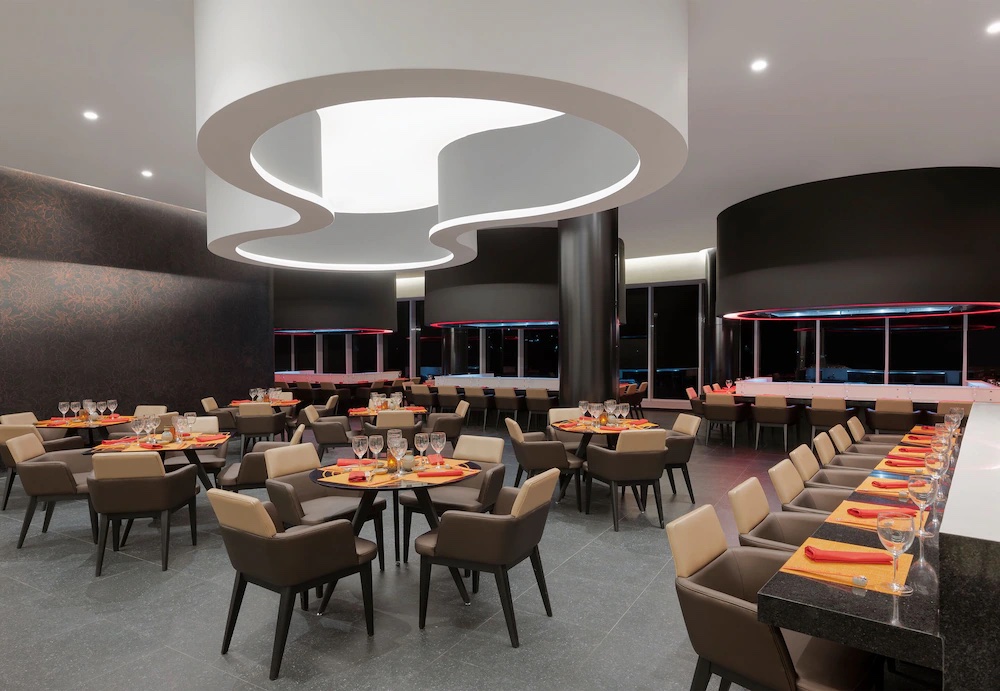 Obviously, we wouldn't expect anyone to book a surprise getaway to a swingers' resort without talking to their significant other first, but it's worth having the conversation about what swinging means to each other, what you're looking to get out of it, how important the experience is to everyone, and what you imagine it to be like. It's a big decision for a couple, as swinging will definitely impact your relationship — for better or for worse. All parties must be on board for it to be a happy, fun, and successful trip.
6. Everyone has agreed to a set of rules and boundaries.
Before heading out, you should have a defined set of rules and boundaries. Things can happen quickly and unexpectedly at a swingers' resort (that's half the fun!), so it's good to know what you and your partner or partners are comfortable with beforehand. How far are you willing to go with a different partner? How many new partners can someone have? Do all partners need to be present while swinging, or can one go off and have an individual experience? Will you exchange contact information with anyone? Don't worry — if you arrive and are feeling a little loose, you can always revisit these boundaries and adjust accordingly, but it's best to have some guidelines in place so that there are no crossed wires or upsets.
RELATED: Top 9 Las Vegas Hotels on the Strip for Every Type of Traveler
7. There's a solid line of communication in your relationship.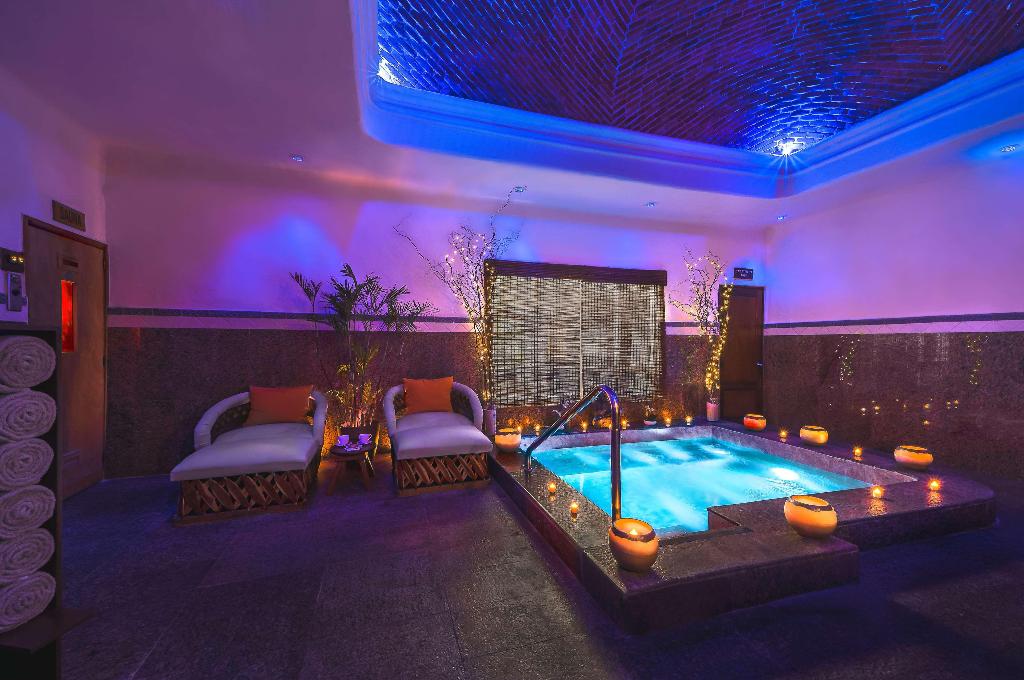 One thing that most swingers have in common (besides swinging, of course) is outstanding intra-relationship communication — about swinging and otherwise. If you and your partner or partners can't communicate wants, needs, and concerns clearly and compassionately, chances are, you aren't ready to hit the swingers' circuit. Emotions and jealousy can run high, especially during your first rodeo, and solid communication is the only way you'll survive.
8. No one in the relationship feels pressured to go swinging.
They are several types of swingers, and no one in your relationship should feel forced to go swinging if they aren't feeling it. Some folks go to swingers' resorts without any intention of swinging; they just like the free vibes, lack of judgment, and thrill of having sex in public. Meanwhile, for other couples, only one partner does the swinging. You have to find the dynamic that works best for your relationship.
All products are independently selected by our writers and editors. If you buy something through our links, Oyster may earn an affiliate commission.