While Japan is a dream destination for many, its notoriously expensive prices keep plenty of budget travelers from even considering a trip. But like most places, the Land of the Rising Sun really can be done on a budget -- doing so just requires a bit of savvy planning and flexibility. If you've been considering a visit to Japan but don't want to dump your life savings in the process, here are a five tips that will really help you out.
1. Steer Clear of Peak Travel Times
It's no secret that you can cut a significant chunk out of your trip budget if you're willing to travel outside of peak season. Tickets from North America to anywhere tend to be more expensive during the summer months and again over the winter holidays, but Japan has a few additional peak travel times of its own to keep in mind. Japanese travelers tend to take their holidays during three public holiday-heavy times of the year: New Years, Golden Week (late April to early May), and the Bon festival season (mid-August).
The highest concentration of Japanese public holidays takes place during Golden Week, which starts on April 29 with Showa Day (in honor of the late Hirohito, aka Emperor Showa). The week continues with festivities honoring the Japanese Constitution and nature, culminating in Children's Day on May 5 which, as the name suggests, celebrates children.
The Bon Festival (also known as Obon) takes place on August 15 in most parts of Japan (July 15 in the Kanto region, which includes Tokyo); its a celebration meant to honor revelers' ancestors. Japan recently announced an additional August public holiday honoring the mountains; the aptly named Mountain Day, which will be held on August 11 starting this year, will likely make the season even busier.
2. Choose Your Lodging Wisely
There are plenty of ways to sleep on the cheap in Japan, most of which won't require you to sacrifice too much in terms of comfort. Some hardcore budget travelers opt to sleep at manga cafes, or "kissas," which are essentially all-night manga libraries/Internet cafes with extras such as showers, snacks, and booths where you can, theoretically, spend the night — and many people do. Alternative options include youth hostels, some of which have private rooms for guests who don't want to sleep in dorms, but would still like access to shared cooking facilities.
Capsule hotels are another option; these are essentially rows of tiny sleeping pods with separate lockers for storing luggage, and most don't let you bring your belongings into the sleeping areas. Showers/bathroom facilities are, unsurprisingly, shared, though usually segregated by gender. Outside of major urban centers, "ryokans," or traditional guest houses, are a hit-and-miss option for budget travelers — some are on the spendy side, but plenty, particularly those known as "minshuku," offer affordable, simple lodgings, mostly in the form of tatami-mat rooms, sometimes with shared bathing facilities. Breakfast, and oftentimes dinner, is included in room rates.
Capsule Hotel Pick:
3. Avoid Fancy Resaurants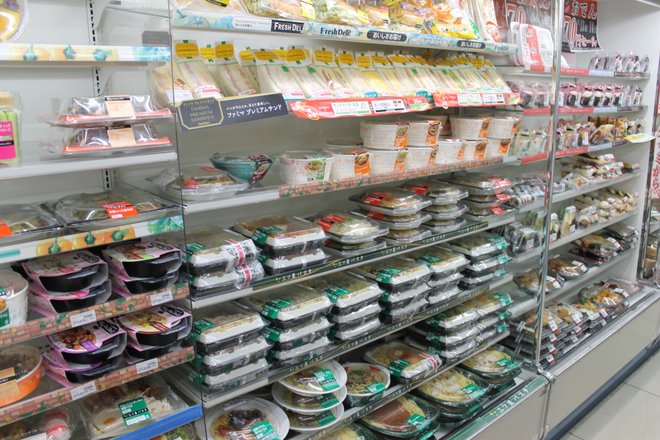 Japan has lots of excellent, and expensive, restaurants, but you can also get plenty of high-quality meals on the cheap, especially if you're willing to stick to local favorites and stock up at convenience stores or supermarkets. Most minimarts and many grocery stores have large refrigerated sections full of fresh items such as cold noodles, rice dishes, sandwiches, and sushi, so you won't just have to rely on living off of junk food items such as green-tea chocolates and dried seaweed. Cities also have plenty of food shops with quick to-go options, ranging from noodles to bento. And if you really have a hankering for Western-style food, there are plenty of reasonably priced food counters in train and subway stations offering everything from bagels to burgers.
4. Be Srategic with Transportation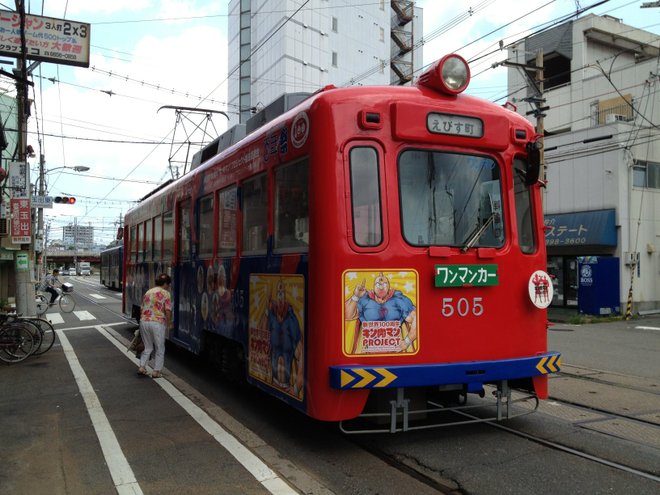 Transportation costs can put a significant dent in your Japan travel budget, but there are plenty of ways to get around cheaply. First, look at how you are getting to and from the country, and see if you can route your international flights to go into one city and out of the other. For example, if you plan to visit both Tokyo and Osaka, it might be in your best interest to fly into Tokyo and out of Osaka. Even if this might be a tad more expensive than, say, flying round-trip to Tokyo, the money you save on transportation between the two cities and potential lodging before your flight might make up the difference.
While Japan is world famous for its super-fast trains, tickets can come at a premium. If you have more time than money, consider taking busses from city to city instead — Japan's landmass is small enough to make this a comfortable and feasible option in many cases. And if you absolutely must take trains, consider purchasing a Japan Rail Pass, or JR Pass, which allows visitors from overseas access to a variety of express and local trains and busses throughout the country over a one-, two-, or three-week period. Children's passes are also available for half price.
Getting around within cities and towns can also be expensive, particularly if you rely on taxis. Rely on public transportation whenever possible, and look for hotels that offer perks such as free train station or airline pick-ups or shuttle service to local attractions.
5. Check Out Free or Discounted Attractions
Finally, if you are flexible with what you do and see in Japan, you can save a lot of money by limiting your sightseeing to free and discounted attractions and experiences. Many markets, shrines, and gardens are free for all, including Tokyo's famous Sensoji Temple and Kyoto's Fushimi Inari Shrine. Others offer discounted rates to students, children, and senior citizens. Some attractions are heavily subsidized and thus inexpensive — for example, the Hiroshima Peace Memorial Museum only costs a couple hundred yen to enter. Visitors to Tokyo who want to see a lot of the sites may want to consider purchasing a Grutt Pass, which is available from the beginning of April through the end of the following January. This ¥2000 pass entitles visitors to free or discounted admission to attractions throughout the city, including most of the major museums, parks, and zoos.
Related Links:
All products are independently selected by our writers and editors. If you buy something through our links, Oyster may earn an affiliate commission.