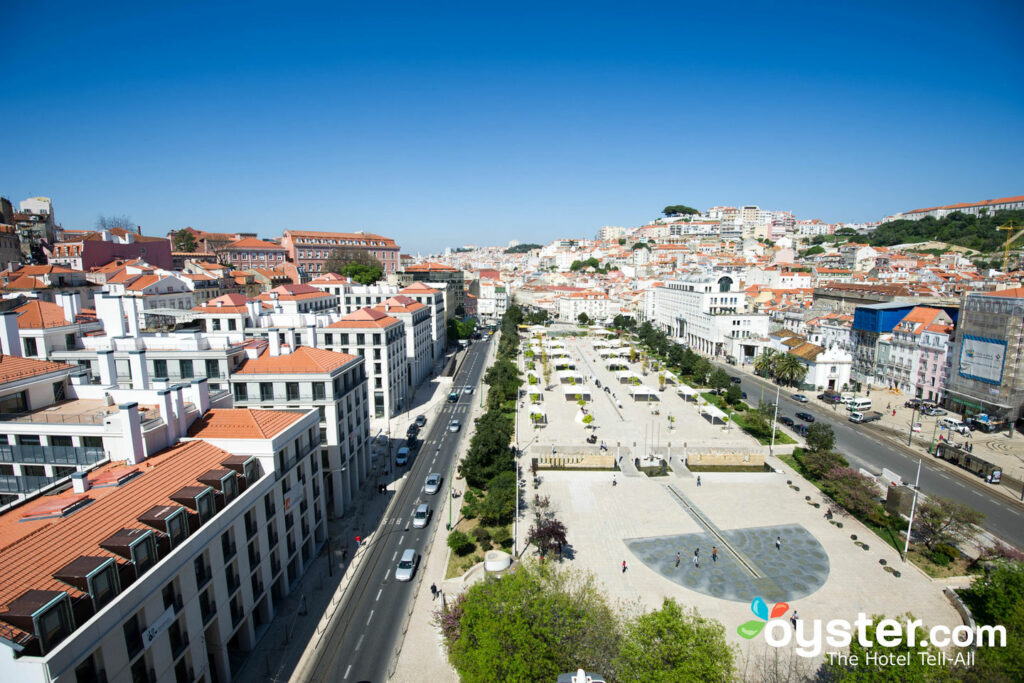 With picturesque cobblestone streets, unique museums, and delicious restaurants serving traditional Portuguese cuisine, there's something to do and see around every corner in Lisbon, Portugal's largest city. But while some areas are known for their top-notch shopping, others are built for partying into the wee hours in the morning. To help you navigate the city with ease, we've highlighted five neighborhoods and why they're worth a visit.
People spill out onto the cobblestone streets in Bairro Alto day and night, but it's during the evening that this area really comes alive with music, drinking, and good cheer. Whether you're looking to share a bottle of vino or party until the sun comes up, the neighborhood is home to many of the hippest bars in town. But it's a popular place to explore during the day as well. Before getting your drink on after dark, spend the afternoon exploring interesting shops, quiet cafes, tapas bars, and intimate restaurants in the area.
Where to Stay:
Find inspiration at LX Factory
Located next to the Ponte 25 de Abril bridge, LX Factory is sure to bring out the artist in everyone. Once a strictly industrial area, the now urban neighborhood was redesigned in 2008 with many galleries, restaurants, and small businesses that celebrate fashion, fine arts, and design. The area is also popular among locals and tourists for its distinct architecture and thoughtful public art pieces. Spend the afternoon at Le Livre, a bookstore with a bar, or Wish, a cafe that serves up coffee and tasty waffles. Then, watch the sunset over Tagus river on Rio Maravilha's rooftop patio while sipping on a creative cocktail.
Where to Stay: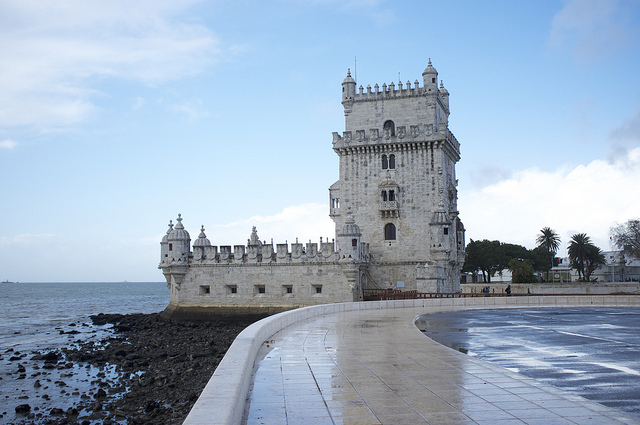 Scoot on over to Belém via bicycle, bus, tram, or train for a history lesson and some of the best pastéis. Located west of the Point de 25 Abril bridge, this historical neighborhood is known for its high concentration of national monuments. Spend the day visiting Belém Tower, the Monument to the Discoveries, Belém Palace, Jerónimos Monastery, or any of the four museums nearby. Then, treat yourself to freshly made pastéis from the famous Pastéis de Belém bakery and walk along the riverfront or hop on a chartered yacht for a sunset sail.
Where to Stay: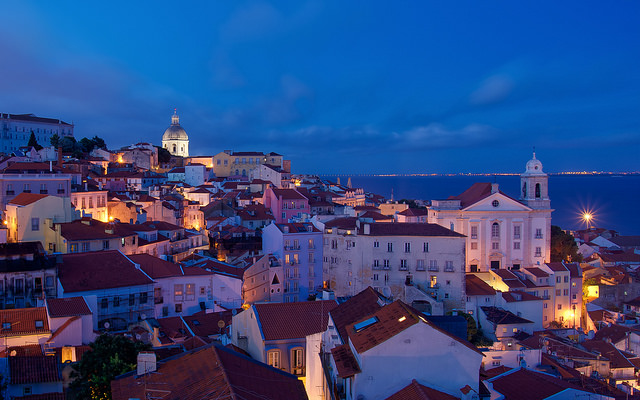 Alfama, which is built on one of the city's seven hills, may be the most challenging neighborhood to navigate thanks to its slanted streets and relentless climbs. The oldest neighborhood in Lisbon, Alfama is home to the Castle de São Jorge, a medieval castle that overlooks the city. Many taverns, where visitors can feast on authentic Portuguese food and listen to Fado singers, are also located here. Dine on traditional favorites like pickled quail eggs, green olives, tuna spread, Serra da estrela cheese, sautéed mushrooms, and sangria — all served family-style. During the day, explore the different chapels and cathedrals or learn more about local culture by visiting the Museu do Fado (Fado Museum) or Museu do Azulejo (Tile Museum).
Where to Stay: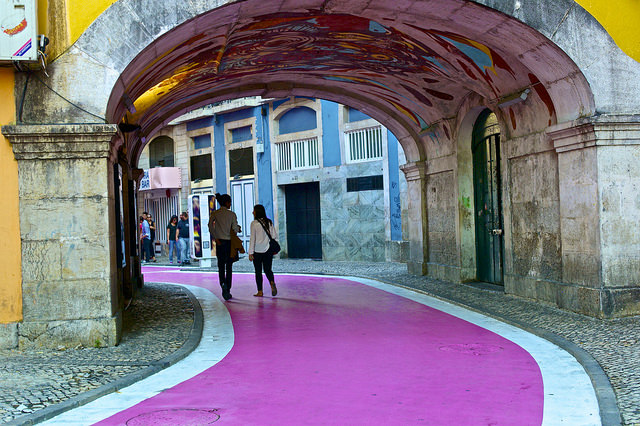 Home to some of Lisbon's best shopping, the Baixa-Chiado district is filled with both large, international brands and small, unique shops that are sure to catch your eye. Spend some time in Armazéns do Chiado, an upmarket shopping center that's brimming with boutique shops. Or, take to the charming streets to discover local designers. When you've shopped to your heart's content, visit Palacio Chiado, a stunning palace that has been converted into seven different restaurants. Then, mosey down to the edge of Chiado to explore Pink Street, a pedestrian-only road that has been painted a bright pink hue. Here, the bars remain open until the sun comes up.
Where to Stay:
Check out our full travel guide to Lisbon here >>
Related Stories:
All products are independently selected by our writers and editors. If you buy something through our links, Oyster may earn an affiliate commission.