Let's be honest: Despite the unbelievable amount of progress LGBTQ Americans have fought for and achieved in the U.S., there's still more work and growth to be done before the flag can truly represent "liberty and justice for all" across the country. With this said, the gay community is forced to do more research than the average person when choosing a travel destination. It feels great to be in a city that welcomes all for who they are, but it's even more exciting to be somewhere that caters specifically to you, to be surrounded by like-minded individuals.
From a high gay demographic to a variety of colorful options for nightlife, dining, and social events, Oyster chose the five most LGBTQ-friendly cities to visit in America. While metropolitan areas tend to be the most liberal, Gay America spreads across almost every major region of the country and is not limited to the places on this list.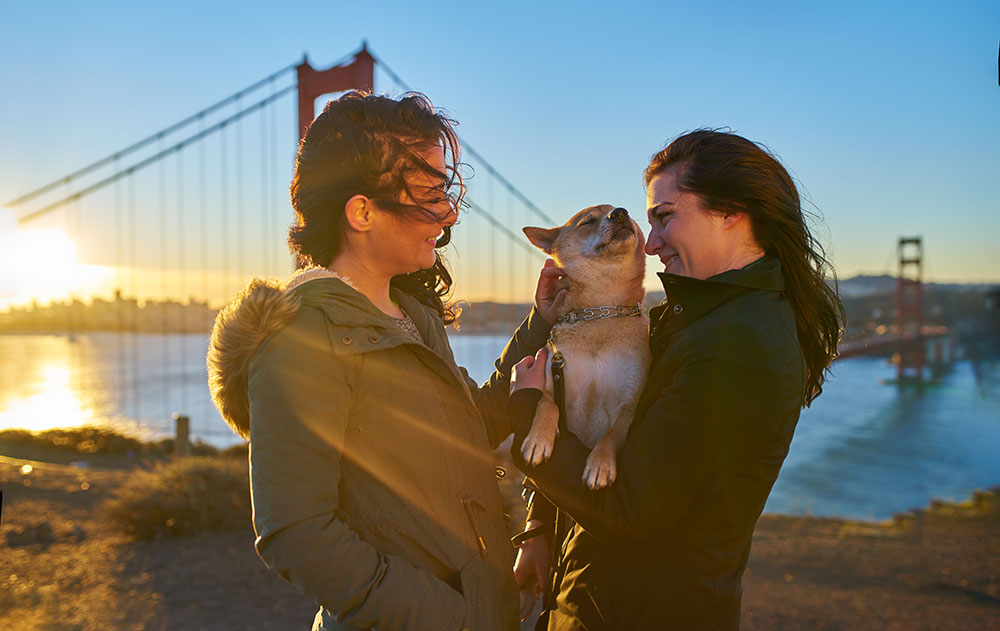 San Francisco, California
As of 2020, 5.6% of Americans identify as lesbian, gay, bisexual, or transgender (that is unless you are in San Francisco). Anyone who has seen the Netflix hit show Tale of a City will understand why. And, if you haven't, it's an entertaining, feel-good option to watch on your plane ride there. Iconic to the community for its trailblazing legislation on gay freedoms and for being the first city in the U.S. to legalize gay marriage, it's no wonder why San Francisco was coined the "gay capital of the world."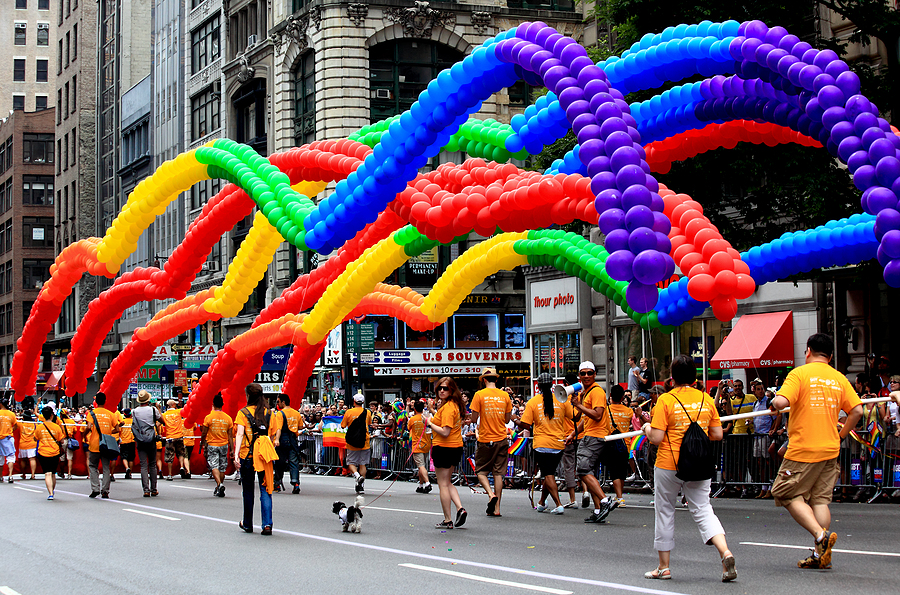 New York City
If you're looking for steamy encounters, New York City offers millions of singles from all over the globe, ready to mingle. Perhaps you've already been one of the 65.2 million tourists it receives annually? New York City is famous for its LGBTQ community, Gay Pride's inception, and its overall rejection of hate. Not to mention, every neighborhood's character manifests into little cities within a city, from Hell's Kitchen's young gayborhood to the real-life New York City movie set of the West Village (home to the birthplace of gay rights, The Stonewall Inn). There's a bar catering to every LGBTQ person, no preference or kink left behind.
If you're going to take a trip to New York City during the summer, then live your best life and take the ferry to Fire Island, a historically safe space for gay men where the only rule is to be unabashedly yourself. Cherry Grove, its sister space next door, offers the same type of freedom for women. Though a 20-minute walking commute from each other, visitors like to frequent back and forth to maximize the socializing and fun.
Provincetown, Massachusetts
One of the world's most popular gay beach destinations, "P-town," was ranked by the US Census Bureau as "the gayest city in America." During the off-season, the permanent population is around 3,000, which means more people are dancing in a crowded club in New York on a Saturday night. So if you're looking for a romantic getaway with your partner, away from the constant noise of the metropolitan lifestyle, look no further than Provincetown in the off-season. Featuring Insta-worthy attractions, including Long Point Lighthouse and the Pilgrim Monument, the town itself stretches 3 square miles but maximizes every inch. During the peak summer season, visitors swell the population to a packed 60,000. Provincetown's gay scene and nightlife are centered around Commercial Street.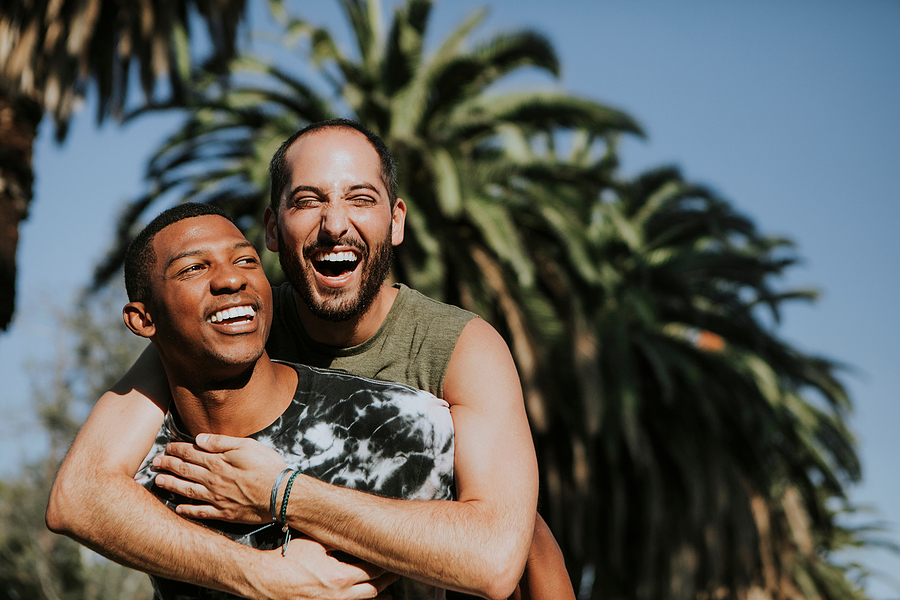 Wilton Manors, Florida
Home to South Florida's most popular gay club, "the Manor" in Florida, Wilton Manors is a city structured by the gays for the gays, which explains why most of its residents are, well, gay! It combines a small-town atmosphere with all the amenities of urban life. Suppose you're looking for a less commercially touristy area than Miami but still a feasible drive, head on over to Wilton. You're also a 50-minute drive from Haulover Beach, which is gayer than South Beach's 12th Street (yes, that's possible), and the north side is clothing optional. Comfortably compact and walkable, Wilton Drive is the heart of the city and the block where most gay bars are. Eucalyptus Gardens is often frequented for its coffee shops, restaurants, and shopping if you're looking for a more sober option.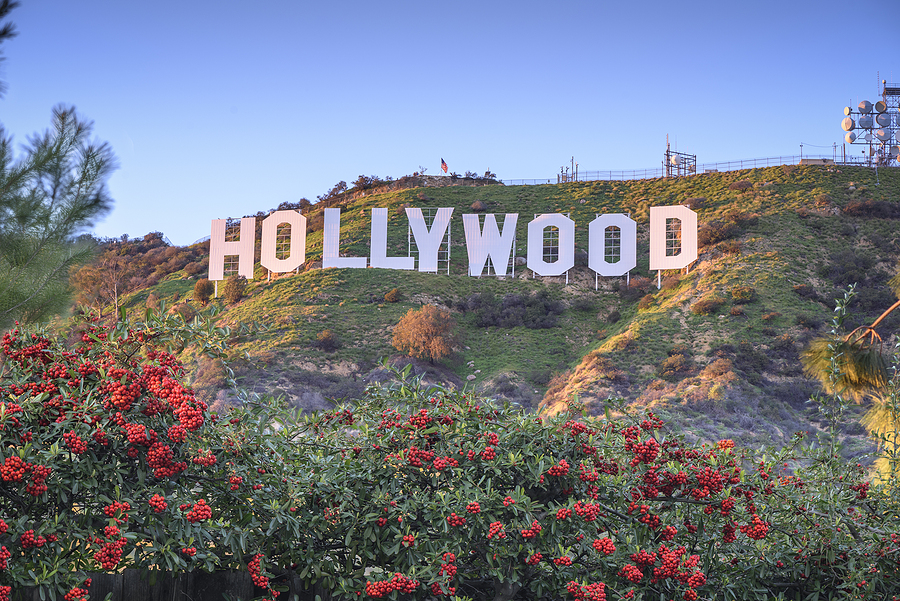 The City of West Hollywood, California
Los Angeles might already be a must-stop for any jetsetter; however, if you must choose one place, the City of West Hollywood is where dreams are made for gay actors and travelers alike. Spend the day indulging in spas, sensational shopping, outstanding art galleries, and LGBTQ-frequented coffee shops in the West Hollywood Design District, then the night touring the vibrant bars and dance clubs on Santa Monica Boulevard. A whopping 40% of West Hollywood's population identifies as LGBTQ, reflected directly in the community and all it offers.
All products are independently selected by our writers and editors. If you buy something through our links, Oyster may earn an affiliate commission.