A spa day is a relatively romantic endeavor on its own, but move that spa day to Europe and it's nearly guaranteed to spark some l'amour. Our expert hotel investigators have been busily traveling through Europe visiting tons of hotels, and along the way they've found a handful with some pretty epic spas. From sexy, cavernous lounges to state-of-the-art treatment rooms, these eight hotels are home to eight of the most romantic spas across the pond. And best of all, they're NEW on Oyster! Take a grand tour...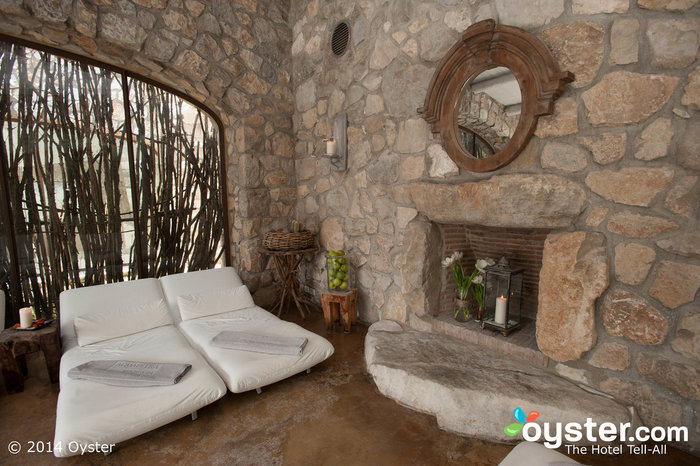 This charming luxury resort, housed in the updated remains of a formerly abandoned 19th-century village, is set amid olive groves and cypress trees in the rolling hills just outside the spa town of Telese. The entire property combines rustic charm with modern comforts, and this includes the sexy, adults-only spa. In an old barn, where the original stone and wood materials have been painstakingly maintained, the spa overlooks an outdoor pool. Guests can receive signature treatments and then relax in the facilities, which consist of treatment rooms, a lounge, whirlpools, a steam room, a sauna, and therapy showers.
Located on a prime piece of Las Ramblas real estate, the Hotel 1898 evokes Spain's opulent late 19th-century past with its architecture and decor. But guests get thoroughly modern pampering, with sterling service, plush rooms, and a gorgeous spa. The spa provides an incredibly luxe, tranquil vibe, thanks in large part to its residence in the old storage cellar of a tobacco company. It has a small heated pool as well as several whirlpools, fountains, and a steam room and sauna. Treatments range from massages to facials.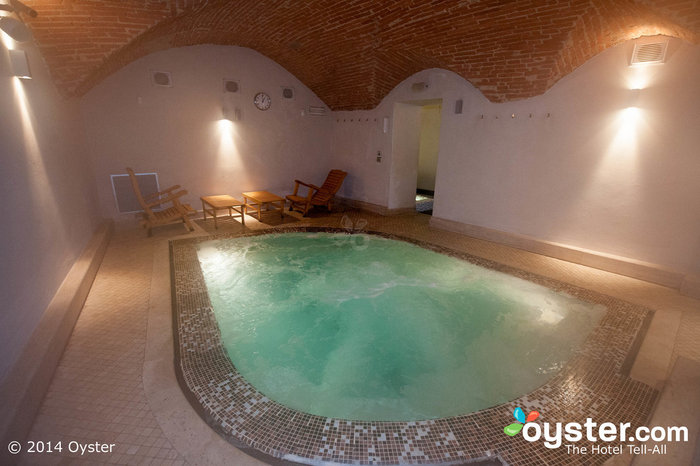 This artsy and stylish boutique hotel, with 42 spacious rooms, is a short walk to many of Florence's main attractions. It's lovely spa is made even more special by the fact that day spas are rare finds in Florentine hotels. With an adjoining fitness center, a sauna, a whirlpool, and a Turkish bath, it offers standard massages and facials, and also gives guests the option to book shorter, targeted massages to relax specific muscles and areas of the body.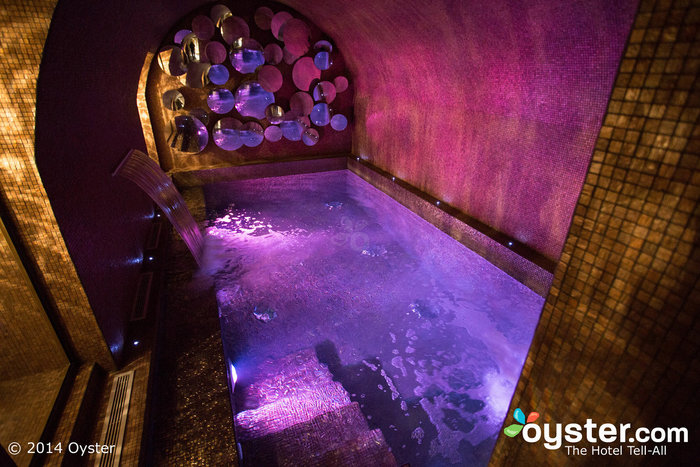 This upscale, 30-room boutique hotel is one of the best choices in Paris, and offers surprisingly competitive rates for the level of luxury. Rooms are chic and sport colorful accents, as well as thoughtful amenities such as iPod docks, bathrobes, towel warmers, and flat-screen TVs with free movies. While it doesn't offer treatments, the small spa area downstairs is open to all guests and provides the perfect spot for unwinding after a day of sight-seeing, with a sauna and a subterranean pool where mood lights set the scene.
A 79-room hotel in a 16th-century converted convent, the Bauer Palladio Hotel & Spa is a quiet retreat located on the island of Giudecca. A free private water taxi transports guests across the lagoon, and the on-site spa is a destination unto itself. Spread over two floors, with serene lounge area and large, luxe treatment rooms, it specializes in signature baths that incorporate ancient practices with oils and music to relax the body and soothe the skin. The tranquil environment is made even cozier with wood-burning fireplaces.
This 182-room, all-suite hotel caters to business travelers and families who prefer staying further removed from the hustle and bustle of the city center. Another way to disconnect from Madrid's fact-paced frenzy is to take a day to relax in the Sheraton's Absara Spa. With numerous water features, the spa focuses on relaxation through a water circuit made up of jets, underwater hammocks, and a lazy river. The spa also has a rain shower track, a sauna, a Turkish bath, and several treatment rooms.
As it's name suggests, the standout feature of this property is the large spa. Offering everything from rose pedal baths to couples' massages, the spa includes a sauna, a steam room, several treatment rooms, and a lovely relaxation lounge alongside the whirlpool, which creates a tranquil environment with soft lighting and music. Snacks, coffee, juice, tea, and champagne are all available, and the space can also be rented out for private parties.
A Point Porto Ercole Resort & Spa's most notable draw is its elegant, futuristic decor, which is striking and fun — and can be found not only in the rooms, but also in the subterranean spa. Accessed through a pretty internal courtyard, the spa may be small, but it has a cool, sexy vibe. Guests can unwind by the indoor whirlpool, or relax beside the spa's outdoor pool during warmer weather.
To learn more about Jane Reynolds, visit her on Google+
RELATED LINKS:
All products are independently selected by our writers and editors. If you buy something through our links, Oyster may earn an affiliate commission.