No matter your reason for visiting a nude beach -- avoiding tan lines, embracing your curiosity, or a living as a naturist -- selecting the right destination depends on a variety of factors. To help narrow things down a little, we've pitted Europe (a continent with a famously liberal stance on nudity on beaches) against the Caribbean (the region that gave the world the Hedonism II resort). When it comes to attitudes toward nudity, the prevalence of nude beaches, and more, there is plenty that separates the two regions. Read on, and find out which destination is right for your nude beach vacation.
Getting to the Nude Beaches in the Caribbean and Europe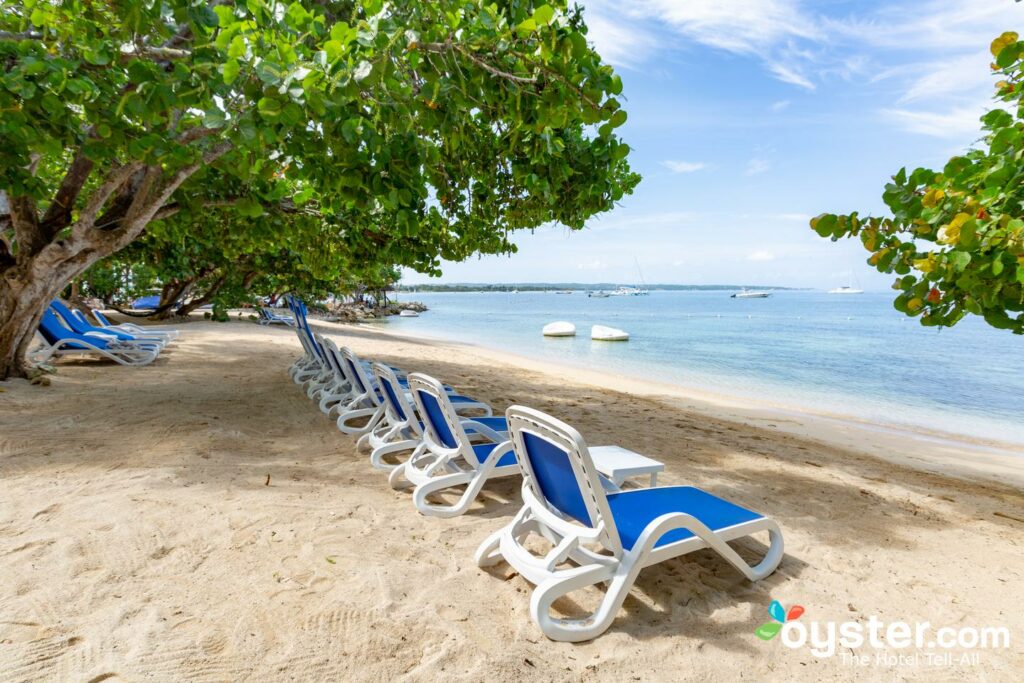 Although it depends on where you're flying from in the U.S., flight times (and prices) to Europe are likely going to be greater than the Caribbean. If budget and time constrictions apply, the Caribbean's close proximity to the U.S. makes it a winner in this category.
Europe: Flights to Europe are available from all over the U.S., but there are some new trends to keep in mind. While you won't be wearing anything on the beach, you might still need to check a bag, and several airlines have started charging for this. Generally, if you're after good weather, you'll be traveling during peak months when fares are high. With that in mind, try Norwegian for a low-cost option that allows passengers to tailor their flight in terms of what they eat, drink, and bring on board. Flight times from the east coast are a minimum of eight hours, while a flight from California to Greece will last approximately 14 hours.
Caribbean: If you're looking for a quick fix of sun, sea, and nude bathing, then the Caribbean is the way to go. Even from the west coast, flights to Jamaica are only six hours, and prices are considerably cheaper, too.
Attitudes Toward Nudity in Europe and the Caribbean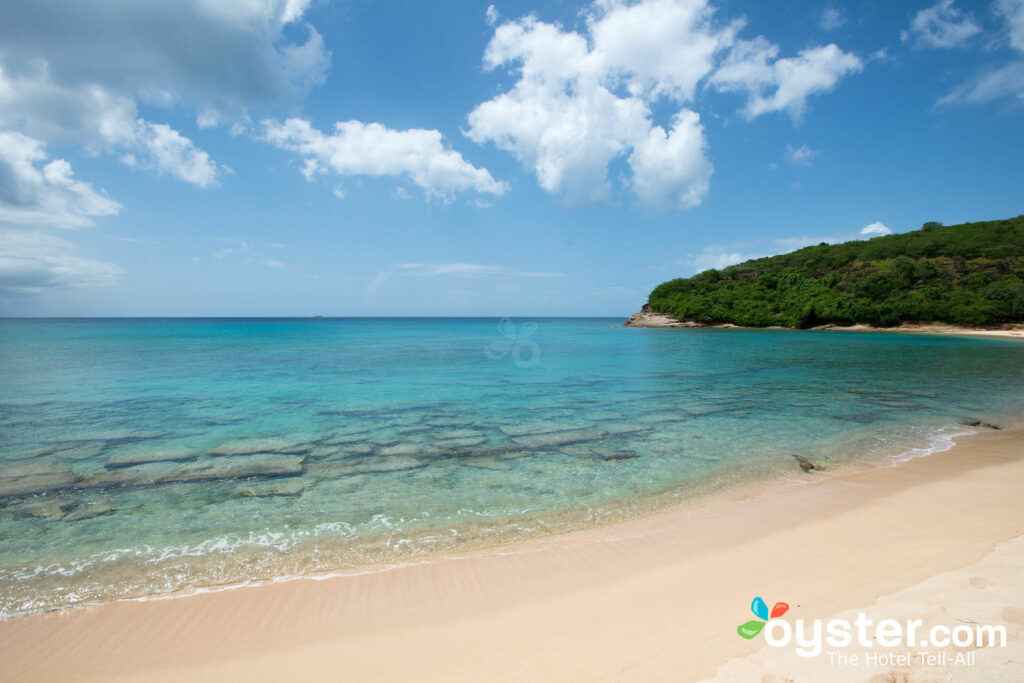 Culturally, the Caribbean is more conservative when it comes to nudity, but don't expect to bare it all on any and every beach in Europe. Some of the Caribbean's most popular resorts offer clothing-optional sections, while European beaches tend to be public and almost always unattached to hotels, with local laws governing their nude status.
Europe: Despite what you may have heard about the prevalence of topless sunbathing in France, its popularity has apparently been waning. According to a study by Elle France, just two percent of women under the age of 35 would go topless. Still, many European beaches from Brighton in the U.K. to Barcelona's city beach, have official and unofficial clothing-optional sections that most people deem a standard part of the beach culture. That being said, Europe offers a greater range of destinations where topless sunbathing is welcome.
Caribbean: As a general rule of thumb, steering clear of the U.S. and U.K. Caribbean islands will mean finding a more liberal attitude toward nudity. Make sure to research the nudist credentials of the island you're visiting. For instance, Guadeloupe has plenty of nude-friendly beaches, while Barbados has a strict no-nudity policy. The stance on stripping down in the Caribbean tends to be more conservative than the majority of Europe (many public buildings throughout the region have strict dress codes, too).
Prevalence of Nude Beaches in the Caribbean and Europe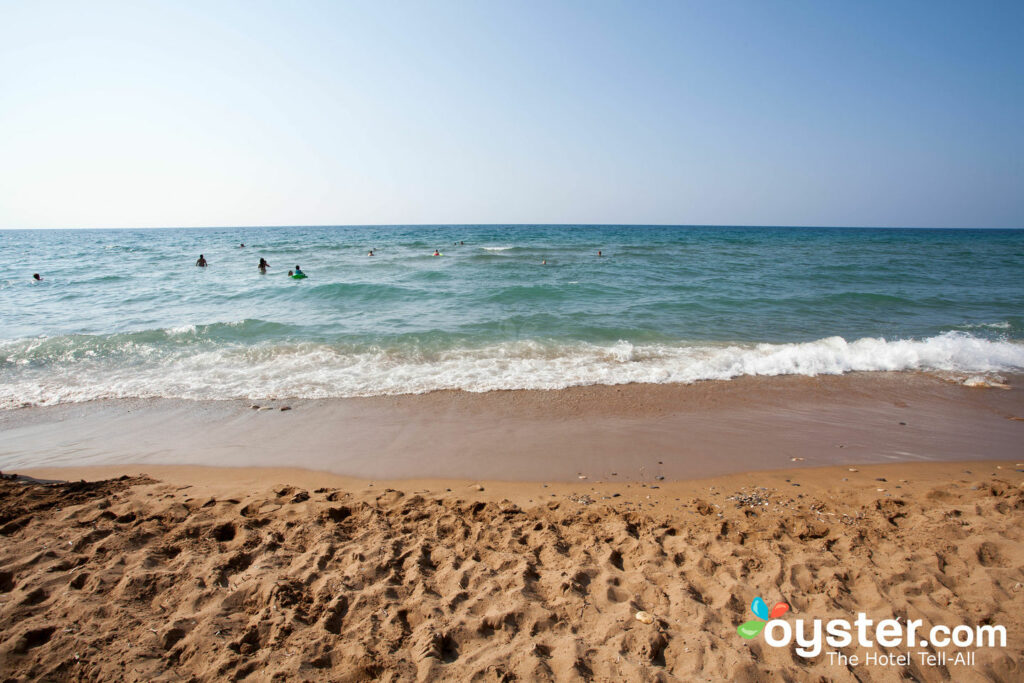 Given the Caribbean's somewhat conservative attitude toward nudity, the number of nude beaches here is lower than in Europe. Many Caribbean islands have at least one nude beach, and frankly, the quality is more than a match for the quantity Europe has in its favor.
Europe: Unlike the Caribbean, Europe is fairly free and easy when it comes to its nude beaches — not to mention its unofficial clothing-optional locations. There's also a laissez-faire attitude about stripping off bikini tops that pervades even standard beaches in some countries. Countries with the most nude beaches include Croatia, France, Spain, Germany, and every beach in Denmark, where full nudity is legal everywhere. Of the Greek islands, Crete has a particularly appealing ratio of nude to clothed beaches, plus some of the best weather on the continent. For specific choices, check out our story on the best nude beaches in Europe.
Caribbean: As stated, Barbados has no nude beaches and prohibits topless sunbathing. On both the British Virgin Islands and U.S. Virgin Islands, nudity is also a no-no. Another Caribbean island with zero tolerance for nakedness and topless sunbathing is St. Lucia, whose public beaches are off-limits to nudists. On the whole, islands that do allow visitors to go nude and topless are generally home to one, maybe two, nude beaches. This is the case on Antigua, St. Barts, St. Maarten, and Cuba. For more choices, pick Jamaica, which has several options for vacationers who want to tan au naturel.
Weather in Europe and the Caribbean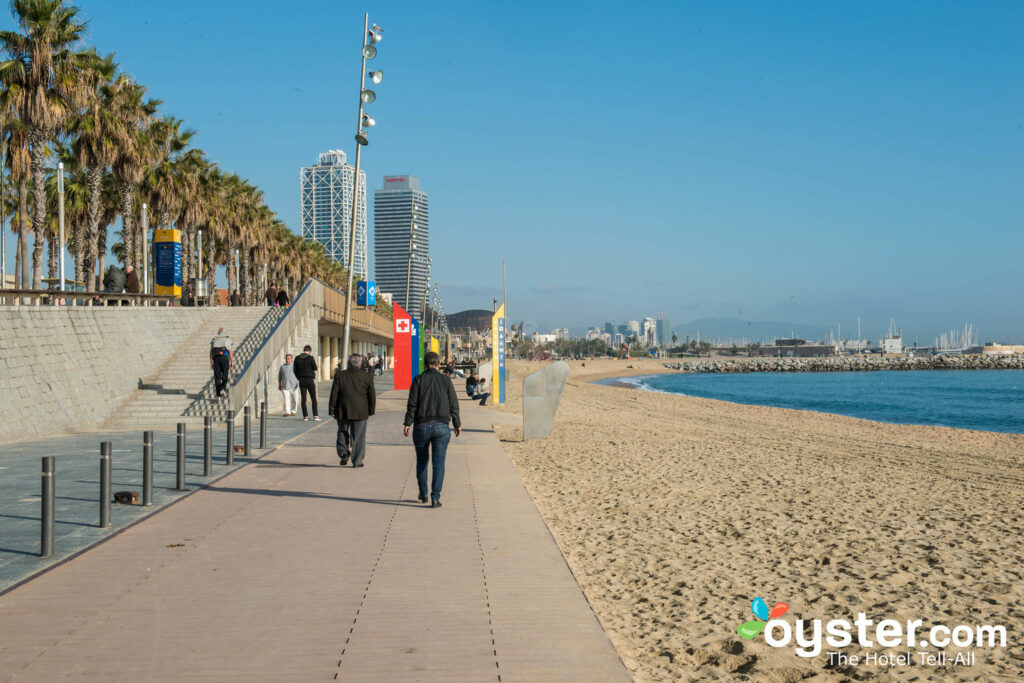 There is no doubt the Caribbean has a warmer climate than Europe, but it also comes with tropical storms and plenty of rain. Meanwhile, European destinations like Greece, southern Italy, and Portugal's Algarve also boast warm weather throughout the year. The best time to visit the Caribbean is over the major holidays (November through January), when the temps are high and the hurricanes are at bay. On the other hand, Europe's warmest temperatures come in the summer (June through September) — just keep in mind that European summers, while often hot, can be fickle.
Europe: When it comes to being in your birthday suit on the beach, warm weather is a must. If you're looking for a nude beach in Europe with guaranteed sun, there are some sensible places to start your search. Nice is one of Europe's sunniest cities, but unfortunately, most of the French Riviera, while tolerant of topless sunbathing, is devoid of dedicated nude beaches. That said, you'd be best moving along the Mediterranean coast toward Montpellier and nearby Cap d'Agde (a veritable nude village), where the chances of daily sun throughout the summer are high. For guaranteed warm weather and official nude beaches, the Greek islands, areas of Spain (from Barcelona to rural Catalonia), Portugal, and southern Italy are good bets. And for fans of nominative determinism, there's always Sunny Island and the nudist Ahlbeck Beach in Germany.
Caribbean: Year-round warm weather doesn't necessarily equal dry heat in the Caribbean. In fact, islands like Barbados, St. Vincent, Grenada. and St. Lucia all receive over 200 rainy days per year. Still, if you're looking for a nude-friendly vacation outside of the traditional peak seasons, the Caribbean beats Europe hands-down. For example, Jamaica, which is home to plenty of nude beaches, has average winter temperatures of 81 degrees Fahrenheit, while other islands with famous nude beaches like Antigua, St. Barts, and Guadeloupe have similarly negligible differences between their high summer and winter temperatures. One thing to note: Hurricane season officially runs from June 1 to November 30 in the Caribbean, although plenty still visit the region during these off-peak months.
Nude Beaches in Europe and the Caribbean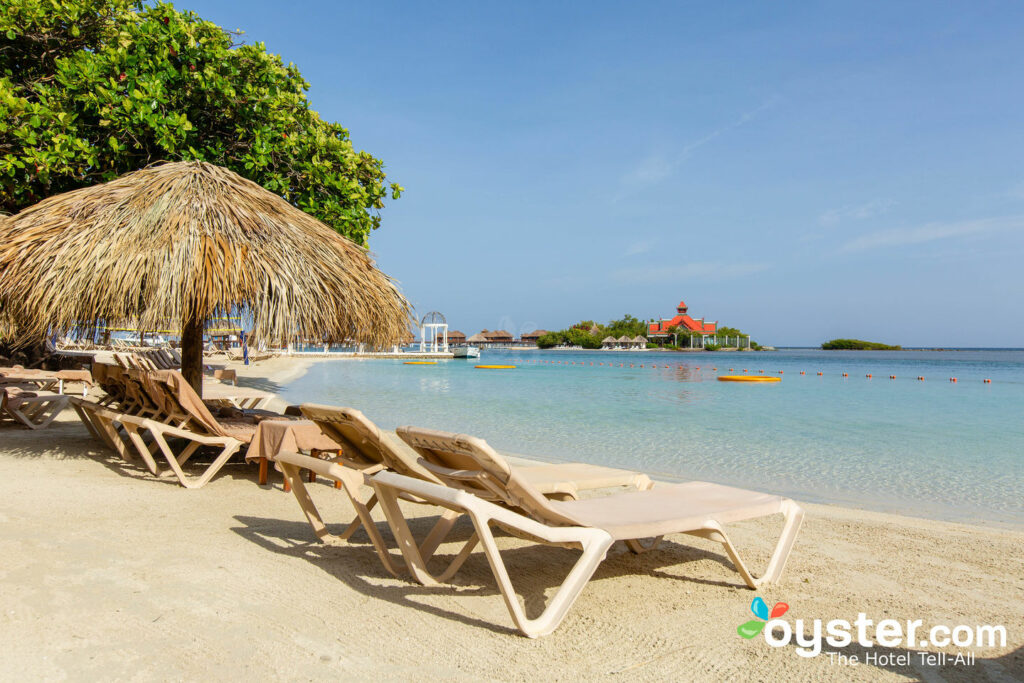 The number of nude beaches throughout Europe eclipses those on the Caribbean islands, but as previously stated, quality is a good rebuttal to quantity. And, despite the lower numbers on the Caribbean islands, the region still offers a wide variety of nude beaches.
Europe: While Europe's coastline doesn't conjure quite the same picture as a Caribbean beach scene, it has no shortage of beautiful beaches, including nude options. Plage des Grottes in France has a certain rustic appeal (and nudity is mandatory), while Es Trenc on the Spanish island of Majorca has beautiful white sand and clear water. Head off the beaten path in Italy's Cinque Terre, and you'll find the pretty, rocky little cove of Spiaggia di Guvano. Undeveloped, untouched, and relatively wild despite its popularity, the beach is sandwiched between Corniglia and Vernazza. Europe's nude party beaches are also some of the most famous in the world. For two of the best, choose between Paradise Beach in Mykonos and Bellevue Beach in Denmark.
Caribbean: With white sand, crystal clear water, and overhanging palms, the Caribbean's beaches are some of the most beautiful in the world. Some of the finest beaches in the Caribbean also happen to be clothing-optional, like St. Barts' Grand Saline, Antigua's Hawksbill Bay, and Guadeloupe's Pointe Tarare. For an isolated option, look no further than the island located just off-shore from the Sandals Royal Caribbean resort. While the island is no secret, the nude beach on its far side is a secluded spot for nudists who want to feel the sun all over. Some people want a relaxing place to strip, while others want to let loose as they shed their inhibitions along with their clothes. For those who fall in the latter group, Jamaica's Hedonism II resort and the famous Orient Bay Beach in St. Maarten (on the French side of the island) are great choices for a party vibe and designated nude policy.
Although the typical attire worn to a nude beach is absolutely nothing, there's no harm in bringing along a cute cover-up for a just-in-case situation.
You'll Also Like:
All products are independently selected by our writers and editors. If you buy something through our links, Oyster may earn an affiliate commission.