Pretend you're whiling away the hours on a beautiful tropical beach. The turquoise water laps the stunning white sand as you sip a frosty beverage and perfect your sun-kissed tan. You might think this scene can't get any better, but you'd be wrong, especially if you're on the island of Providenciales in Turks & Caicos. The missing ingredient: puppies.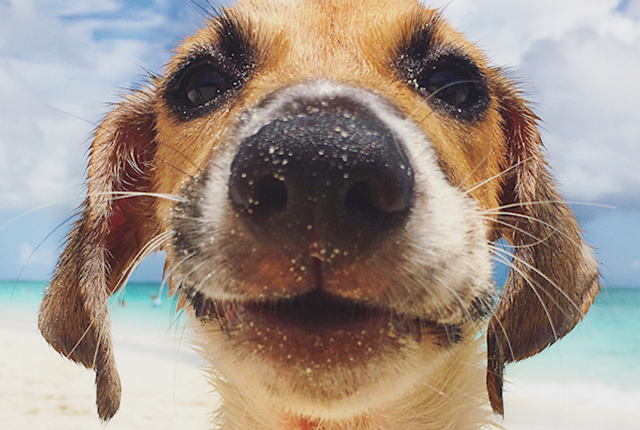 The dreamy Caribbean destination is home to Potcake Place, a volunteer-run organization that was founded in 1997 to help lower the stray pup population on the island. The homeless potcakes — a mixed-breed dog type found on several Caribbean islands — are up for adoption, should you want a more living, breathing souvenir. In fact, the charity facilitates up to 500 adoptions per year. (You have to be 25 or older to adopt and all household members must be aware that this is a 10- to 15-year commitment.)
If you're looking for something more ephemeral, though, the organization also allows visitors to bring the pups to a nearby beach to help them learn how to socialize with people before they find their permanent homes. Visitors can frolic with their furry new vacation friends in the morning before the sun comes out in full force.
BRB, packing our bags.
NOW WATCH: The Tropical Island Where You Can Play With Puppies on the Beach
https://www.youtube.com/watch?v=gv191Gq9rHs
You'll Also Like:
All products are independently selected by our writers and editors. If you buy something through our links, Oyster may earn an affiliate commission.