The Italian region of Tuscany sits atop many travel bucket lists due to its historic cities, bucolic countryside, renowned wine, and world-class art collections. Meanwhile, the United States' premier wine region -- Napa Valley, California -- has become increasingly popular with winos and foodies, but is often viewed as a weekend getaway rather than an extended trip. Before crossing the Atlantic, read on for seven reasons why you might want to visit this delightful slice of northern California instead.
1. Napa is easy to get around.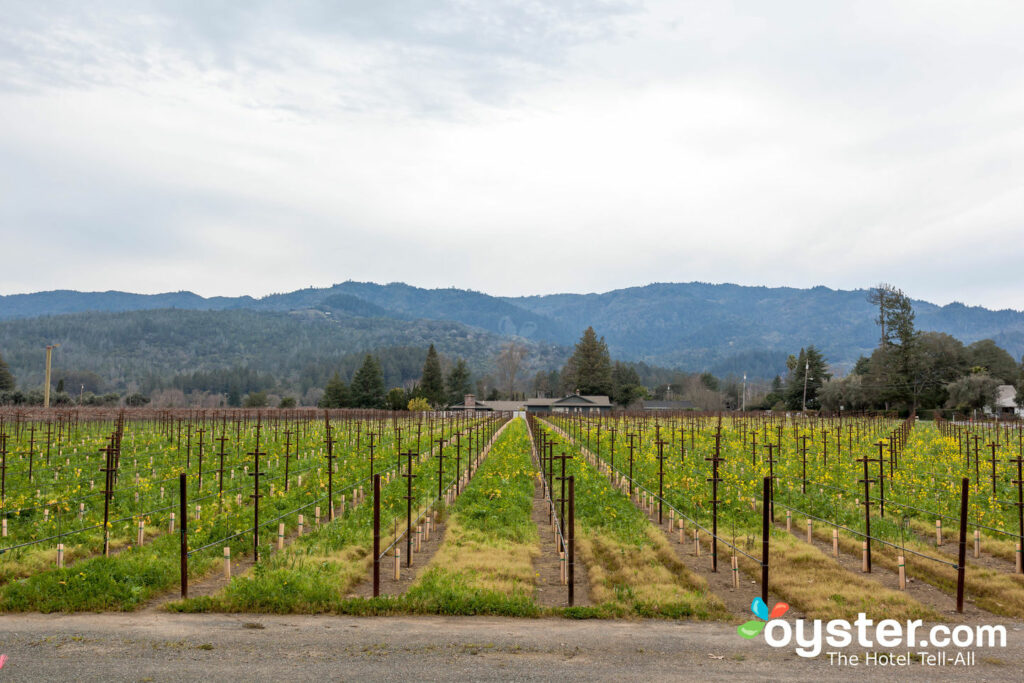 Florence's infamously narrow streets and rural Tuscany's swerving, hair-pin-turn roads exceed the comfort zone of most American drivers, especially when driving stick-shift in a Fiat. Although Napa Valley's terrain is similar to its Italian counterpart, it is a navigable and compact region. The main towns — Napa, Yountville, Oakville, Rutherford, St. Helena, and Calistoga — span a roughly 35-mile stretch of Highway 29 and the Silverado Trail. Starting in Napa and driving north, you'll spot a turnoff for a vineyard or tasting room seemingly every quarter-mile. (Just make sure to have a designated driver!) Another option, however, is the Napa Valley Wine Train. Departing from the town of Napa, passengers are whisked north to tour wineries, such as Grgich Hills Estate in Rutherford and Raymond Vineyards in St. Helena.
2. Napa has a thriving art scene.
Between the Uffizi's collection of masterpieces, the frescoes in the Duomo, and Michelangelo's David statue, c reigns supreme as a Renaissance capital. Napa Valley certainly cannot match the Tuscan capital's prowess, but the region is in the midst of a burgeoning contemporary art movement that's worth checking out. The largest collection can be found at Di Rosa Center for Contemporary Art. The sprawling compound includes a sculpture park and two galleries, which house the leading collection of contemporary Bay Area art. Other notable galleries include Hay Barn Gallery, which is housed in a refurbished metal barn, and the spacious Caldwell Snyder Gallery in downtown St. Helena.
3. Visitors to Napa can partake in many outdoor activities.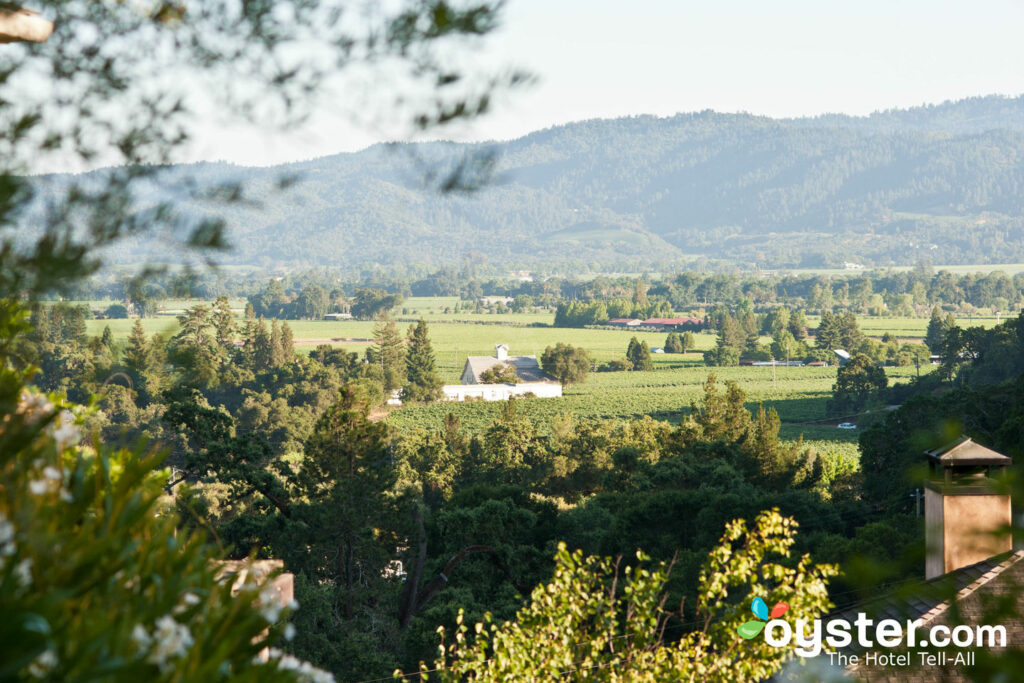 In addition to plenty of drinking and dining options, this swath of northern California grants plenty of opportunities to explore the surrounding natural beauty. Pick up picnic provisions at Oxbow Public Market or Sunshine Foods and head to Bothe-Napa Valley State Park, located just five miles north of St. Helena along Highway 29. For panoramic views of the valley, trek one-and-a-half miles from Ritchey Creek through a grove of coastal redwoods until you land at Coyote Peak. To reach scenic vistas at a more leisurely pace, book a sunrise hot-air balloon ride out of Domaine Chandon winery. Breakfast is provided along with a bird's-eye view of the surrounding valley. The Napa River, which meanders through the valley from its source at Mount Saint Helena to San Pablo Bay, can be navigated by kayak or paddleboard. Napa Valley Paddle out of the town of Napa leads guided tours to the nearby Oxbow Preserve and its saltwater wetlands.
4. You can blend your own wine in Napa.
For beginners and more casual wine drinkers, insider sommelier jargon can be a bit intimidating and perplexing to say the least. Conn Creek Winery, situated in St. Helena, provides guests with a more hands-on experience for learning about wine while blending varieties from the Napa Valley region. As part of the Barrel Blending Experience, visitors can bottle and take home their own creation, as well as sample Conn Creek's current selection. Be sure to try their famed Cabernet Sauvignon.
5. Wine tastings in Napa are more flexible.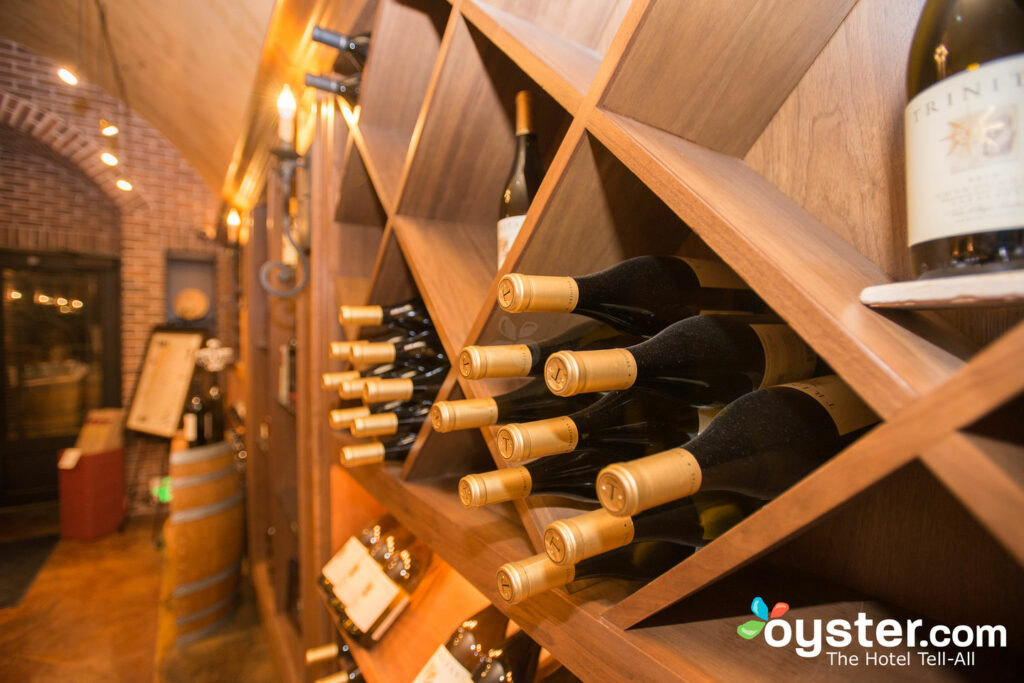 The fact that Napa's vast selection of wineries and tasting rooms are located in such a concentrated area does grant flexibility in and of itself, but there is a notable difference between Napa and Tuscany when it comes to the approach of wine tasting. In Tuscany, most wineries are smaller, rustic, family-run operations. During a visit and tasting, it is common to take a leisurely tour of the grounds, followed by several courses of food and wine pairings. Although this can be a remarkable and delicious experience, it eats up a large portion of the day. If you have just one or two days to dedicate to wine tasting in your itinerary, this can be big con.
In Napa, it's not uncommon to squeeze in five to eight wineries in one day. Sommeliers in Napa take a more wine-centered approach, though lunch and wine pairings are usually available. Napa's wineries typically have a more robust stock for ready-to-go purchases as well. Though it's feasible to spontaneously stop for tastings along Highway 29, it's advisable to make appointments in advance to ensure a spot at Napa's most prestigious wineries, such as Vincent Arroyo Winery.
6. Napa is an under-the-radar microbrewery hub.
Napa Valley is undoubtedly wine country, but the flourishing microbrewery scene is being led by some top-notch breweries. Operating since 1978, the family-run Napa Smith Brewery was a founder of the west coast craft beer movement. Their tasting room is located at The Village, which showcases eight wineries in adjoining spaces. Other leading breweries include Tannery Bend Beerworks, Fieldwork Brewing Co., and St. Clair Brown Winery & Brewery. The latter features an almost entirely vegan roster of beers, as well as an urban winery.
7. You can recharge in Napa's hot springs.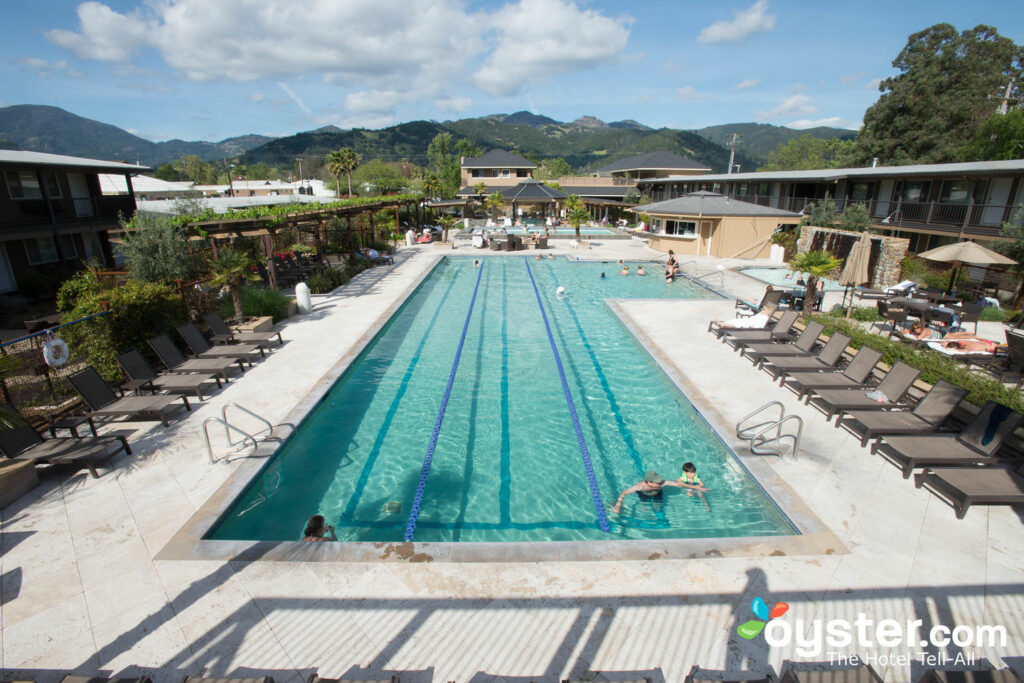 Toward the north end of the valley, Calistoga is known for its bubbling hot springs. Whether you're coming off an arduous hike or a day of wine tasting, treat yourself to a soak in the mineral waters or a mud bath. Golden Haven Hot Springs Spa is known for its couples' spa packages, which include mineral mud bath rooms and private jacuzzi suites. The healing waters all flow from the underground hot spring on-site. Meanwhile, Calistoga Spa Hot Springs features four geothermal mineral pools, with each varying in temperature to suit any preference.
You'll Also Like:
All products are independently selected by our writers and editors. If you buy something through our links, Oyster may earn an affiliate commission.