Italy is a place that's as diverse as it is beautiful, and its inhabitants are not only passionate about their own region, but also the country as a whole. Between bustling cities like Rome and Milan, areas with spectacular natural beauty like Cinque Terre, and regal lakes found in the southern islands, there's plenty to wrap your head around when planning a trip to Italy. So, starting at the top of the Boot, we worked our way down to the heel to bring you an ultimate guide to the different regions of Italy.
Northern Italy
Piedmont is one of Italy's northernmost regions, and renowned for its refined cuisine. A land of vineyards (Barolo), and therefore home to some of Italy's best wine, the destination also happens to be the place where everyone's favorite chocolate spread, Nutella, was born. The spread gets its rich flavor thanks to the area's hazelnut crops. Piedmont's capital is Turin, a beautiful city with an imperial architectural style that's currently undergoing a hipster moment. Filled with beautiful museums, cosmopolitan cafes, and bordered by some spectacular landscape, it makes for a great break from the city — especially if you're interested in football (Juventus, a professional Italian football club, is based in Turin). Tip: Piedmont is big on pasta and even bigger on stews, and make sure to look out for truffle on the menu.
Hotel Pick: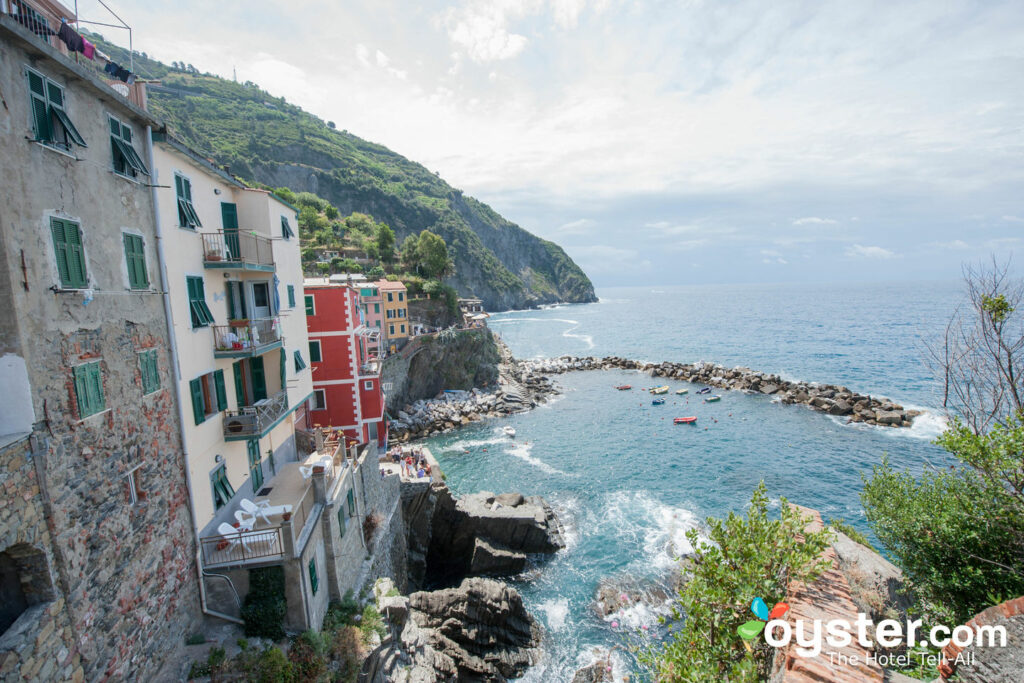 South of Turin and Milan, Liguria is filled with rolling hills and mountains overlooking the coast and its stunning beaches. In Liguria, Genoa is the main city, and while it is attractive with a pretty Old Town and great aquarium, the main jewel of the region is Cinque Terre. A UNESCO World Heritage site, Cinque Terre is home to picturesque small towns that overlook the sea. As tourist numbers have swelled, visitors are looking inland at the woodland trails which easily match the coastline when it comes to looks. Cuisine here includes a mix of fish and the rich dishes of the mountains, so think focaccia Genovese and plenty of pesto and pasta from the local pine nuts.
Hotel Pick:
One of the richest regions in Europe, Lombardy is home to plenty of great art, culture, and food. Main cities to visit include the much-mythologized fashion mecca of Milan, Mantua, Cremona, and the glorious Bergamo, which serves up lots of ancient architecture alongside its snow-capped mountains that peer over the city. The cuisine (risottos, stews, and mostarda are specialties) is also rich, like the region itself. In addition to shopping and museums, Lombardy is also famous for its lakes. Lake Garda, Como, Maggiore, and Iseo are some of the most picturesque places in northern Italy, but vacation prices are high, which could have something to do with the fact that visitors may potentially spot George Clooney out on Lake Como.
Hotel Pick: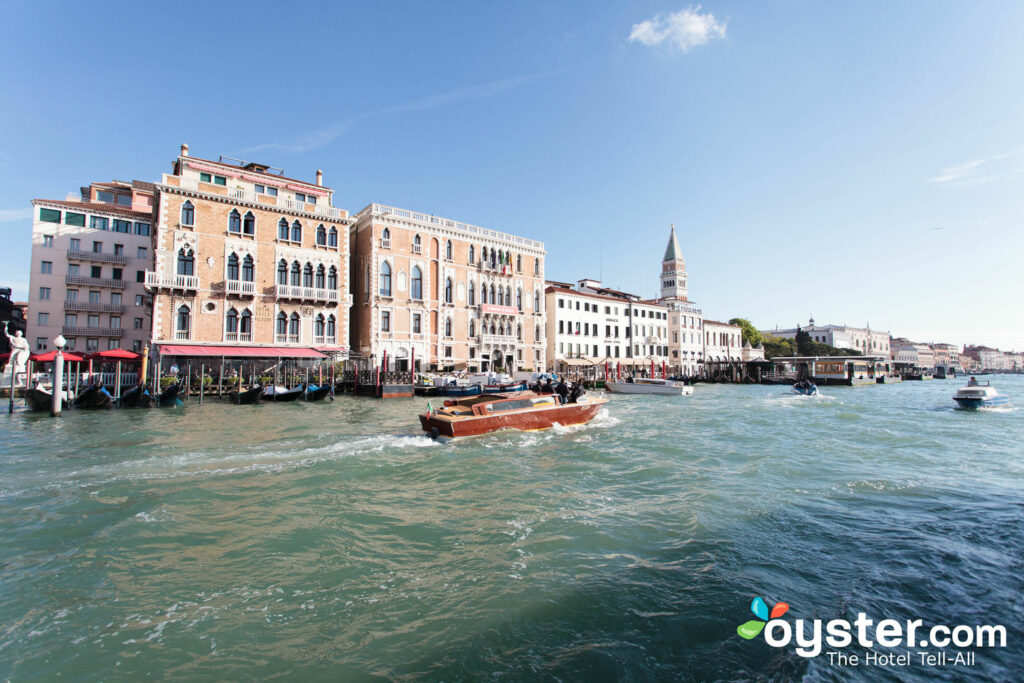 Expect free-flowing wine and high spirits among the people in the regions of Veneto and Friuli. The best places to see include the famous Venice, the pretty Verona, and Trieste — all of which can be easily visited on a single trip. Religion plays a big part here, even more so than in other areas of Italy. The cuisine includes more delicious pasta and risotto, but with an emphasis on fresh seafood from the lagoon. Try the deep-fried soft-shell crab for a succulent Venetian delicacy.
Hotel Pick: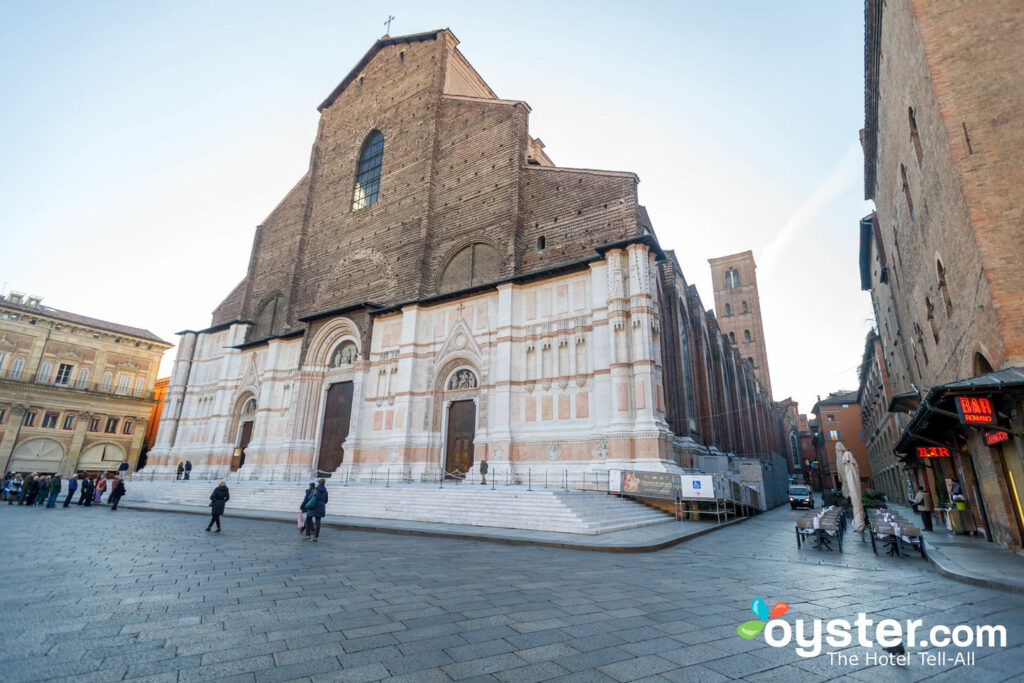 Expect a relaxed way of life when visiting Emilia-Romagna, the region that extends from the Apennine Mountains to the Po River in the north. Must-visit places include Modena, Parma, and Bologna — all beautiful cities with amazing buildings and incredible cuisine. Food is rich and uniformly excellent wherever you happen to be. Plus, it's much more affordable than the north. You'll enjoy delicious cheese (particularly the Parmigiano-Reggiano), pork specialties like porchetta, and some of the best pasta in the world here. If you want to vacation like an Italian, head away from the major cities and into towns overlooking the Adriatic Sea. Just keep in mind that this part of the coast is rife with Euro discos and resort life, which may or may not float your boat.
Hotel Pick:
Central Italy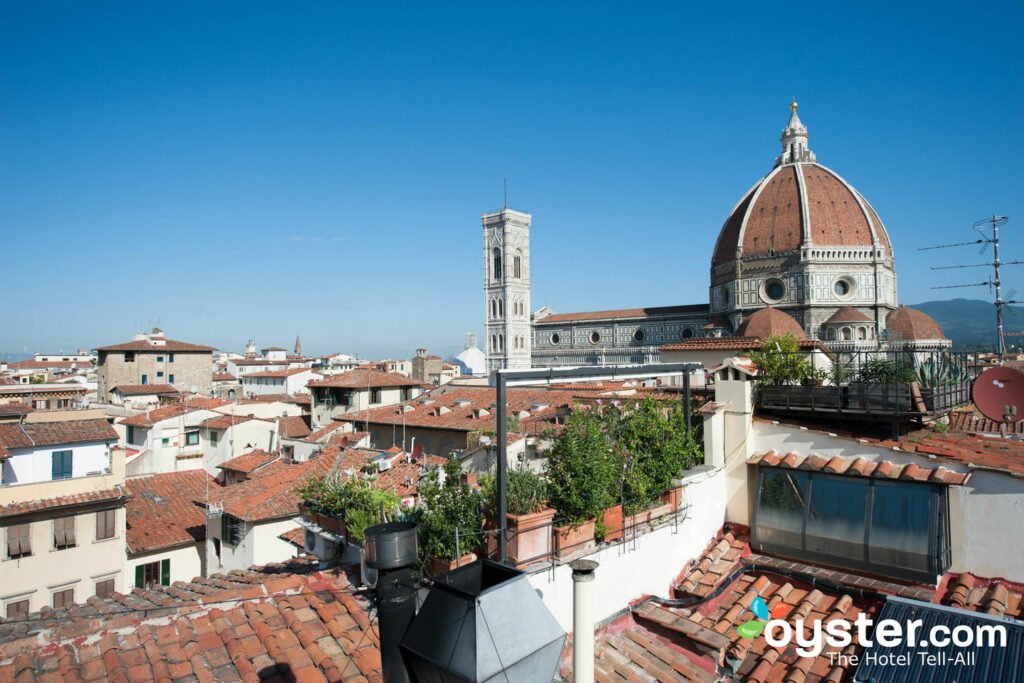 Packed with beautiful landscapes, delicious food, terrific wines (Brunello di Montalcino and Chianti, among others), and great museums, Tuscany is unsurprisingly a favorite Italian region for many. While Florence is amazing and should definitely be on the itinerary, there are plenty of other equally charming — and quieter — towns worth seeing around Val D'Orcia, San Gimignano, and Chianti. Blessed with some beautiful sandy beaches, the Tyrrhenian Sea is also a good place to head for some time by the water.
Hotel Pick:
Lazio
It may not be the easiest city to live in, due to the combination of tourist swells, extreme summer heat, and unreliable services, but for visitors, Rome (the capital of the Lazio region) might just be one of the greatest cities on earth. The amazing history, food, architecture, and art create a cultural melting pot unlike anywhere else. Remember, you're no tourist until you've braved a two-hour queue at Vatican City to view the Sistine Chapel. Away from Rome, the rest of Lazio will bring cheaper prices, off-the-beaten-path towns like Orvieto, villas belonging to former Roman emperors (Villa Adriana), beautiful landscapes with Roman and Etruscan ruins, and churches in the middle of nowhere (San Galgano). It's also one of the best Italian regions for a road trip, so you might want to hire a car in Rome and go explore.
Hotel Pick: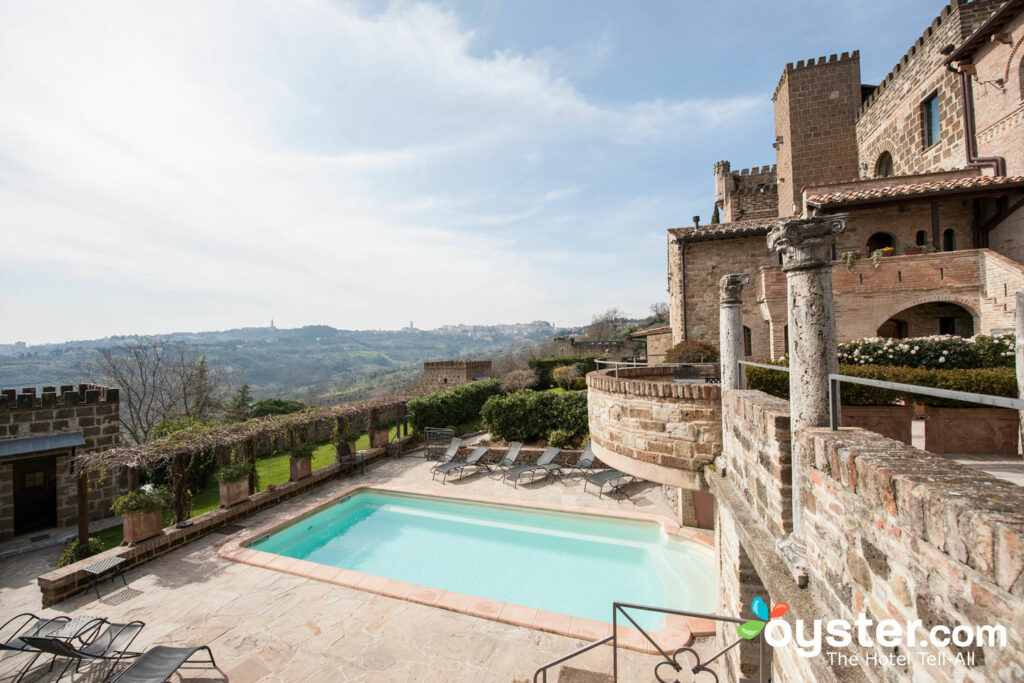 While they are the smaller regions of the country, Marche, Umbria, Abruzzo, and Molise are nevertheless home to some stunning natural landscapes. The populations here aren't huge, so expect to find quiet towns, rolling hills, rural vineyards, and a lot of sheep wandering the fields. Beautiful places to visit include the under-appreciated national park of Abruzzo, where wolves also like to take in the breathtaking scenery — so watch out.
Hotel Pick:
Southern Italy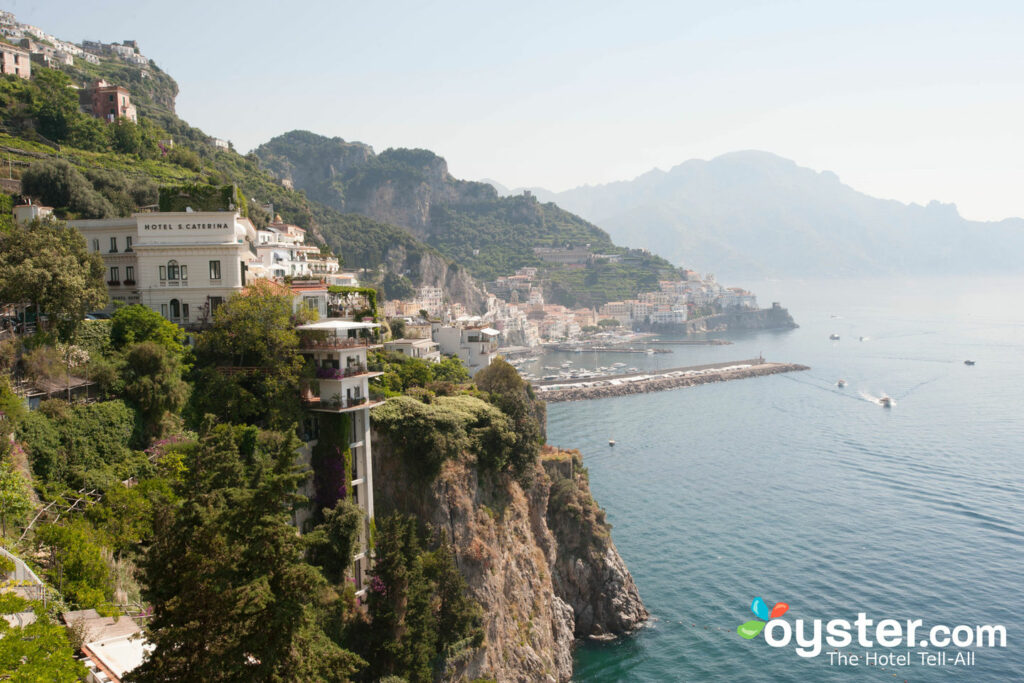 In Campania, it's all about the pizza, ancient ruins, dramatic coastline, and charming rustic towns. and the are the main draws here, thanks to their romantic allure. Pastel-hued towns like Positano and Ravello, both of which are tucked between the cliffs and sea, are especially popular on the Amalfi Coast. The capital of Campania is , a fun, edgy city where the pizza is amazing and discovering the hole-in-the-wall spritz bars make you feel like an intrepid urban explorer. You can reach the bustling city in a little over an hour from Rome by train.
Hotel Pick: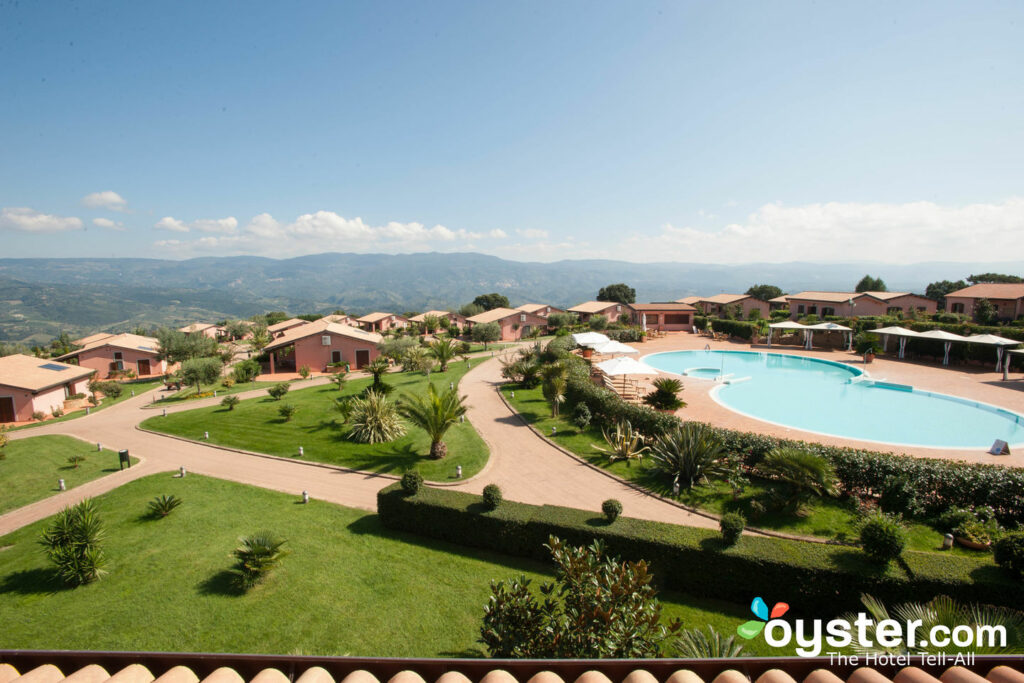 Great pizza, amazing strawberries, delicious nduja (with everything), and cipolle di Tropea are just some of the reasons why southern Italy can claim to have the best food in country. Note than you might have a hard time finding the more obscure and out-of-the-way places everyone will recommend, at least without the help of an Italian friend or guide. Home to clear water that's great for snorkeling and swimming, Calabria is also cheaper than Puglia if you're on a budget. Some towns have dodgy areas due to the Ndrangheta (local mafia), and poorer socio-economic prospects, so do some research about where you plan on staying (as you would with any other destination) before booking your trip.
Hotel Pick: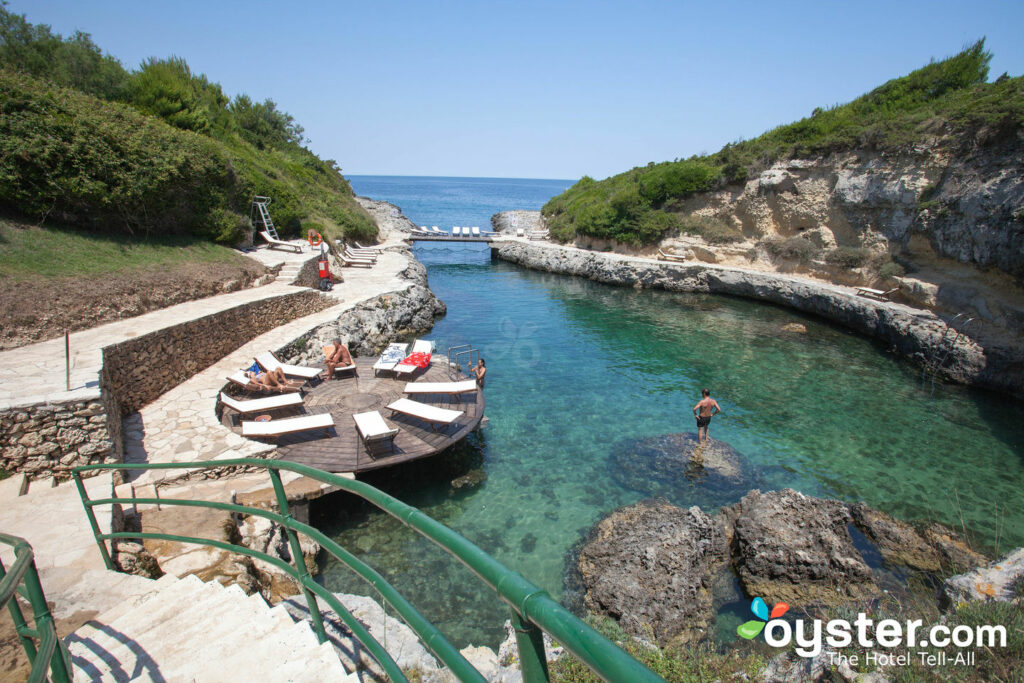 One of the most underrated regions of Italy, Puglia offers up the perfect combination of natural beauty, delicious food, and friendly locals. Greek and Arab influences can be found in the art and architecture in cities like Lecce and Bari. Plus, plenty of local festivals keep the feeling of community alive, while an intimate escape can be found on the coast. Those who opt for the latter will have the opportunity to swim in some of Italy's cleanest waters.
Hotel Pick:
The largest Italian island, Sicily lures travelers with its ancient art and architecture, idyllic seaside towns, and rich cultural heritage. It also happens to be one of the world's top destinations for food, thanks to its fertile farmland and seafood-rich waters. Though summer is the most popular, and thus most crowded, season, the island is a year-round destination. Don't miss the capital city of , which provides easy access to the sea and the surrounding islands. Here, you can also visit the 12th-century cathedral, see a concert at the Teatro Massimo (the largest opera hall in Italy), and try traditional foods at open-air street markets. The hilltop town of Taormina, which is home to the ancient Greek theater (built in the third century B.C.) and the medieval Corvaja Palace, is also worth a visit. And in Agrigento, you'll find the Valley of the Temples, a UNESCO World Heritage site of seven Doric-style temples.
Hotel Pick: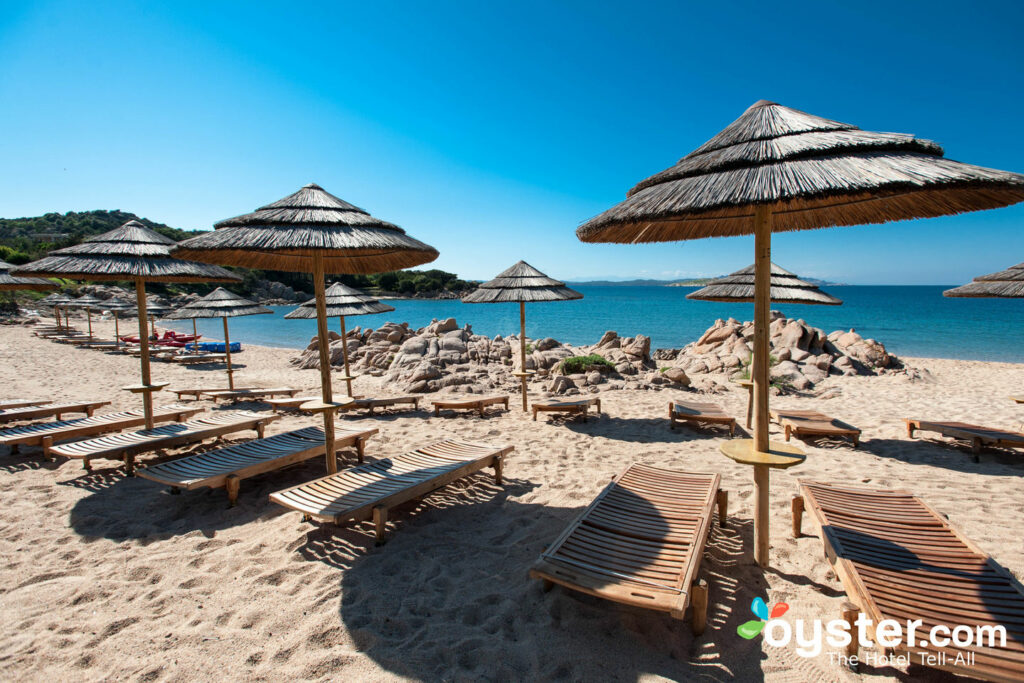 Although Sardinia follows Sicily in terms of size (its Italy's second-largest island), the beaches here are superior to those found in Sicily. With fine white sand and green water, the jewel-like beaches of Costa Smeralda (Emerald Coast) in the north are especially gorgeous. That said, Sardinia is a haven for beach lovers and active types — surfing, sailing, snorkeling, scuba diving, horseback riding, and hiking are all available. In addition to beaches, there are historic and archeological sites all over the island, too. For example, Olbia, in the northeast, was a vital seaport during the Middle Ages, and today, you can see the 11th-century Basilica of San Simplicio, as well as Phoenician and Carthaginian ruins. As for the cuisine in Sardinia, expect dishes that are largely focused on fish. Make sure to try the local pecorino cheese as well. If you opt for renting a car, we recommend starting out in Cagliari, a city famous for its historic architecture, and exploring the island.
Hotel Pick:
NOW WATCH: The Best Itinerary for Italy
https://www.youtube.com/watch?v=4mnEJmrb9jI
You'll Also Like:
All products are independently selected by our writers and editors. If you buy something through our links, Oyster may earn an affiliate commission.