If you've never been to the Florida Keys, it's easy to lump this beautiful collection of islands -- well, cays, actually -- with the rest of Florida. After all, they are the Florida Keys. Unfortunately, expecting the same sort of vibe, landscapes, and wildlife found on the mainland might lead to some big disappointments. Luckily, we've traveled around the Florida Keys and are here to pass on our wisdom. Read on for 10 rookie mistakes to avoid on your first (or fifth) Florida Keys vacation.
1. Expecting a Bunch of Big, Sandy Beaches
While Florida is known for its beautiful, award-winning beaches, the Florida Keys is not. Most of the surrounding water is met with thick mangroves, rough coastline, or just plain sea wall. However, don't despair — sandy beaches do exist here, just not in droves. Key West has a nice stretch of beautiful beach located along Roosevelt Boulevard. We're particularly fans of Smathers Beach as it has soft sand, rustling palms, and a cool natural feel. Heading north into the Upper Keys, you'll find Cannon Beach and Far Beach, both in Key Largo and with the type of sand and scene you would expect from a Florida beach.
2. Calling the Locals Floridians
It just so happens that Key West natives don't consider themselves Floridians. Why? "Conchs," as they like to call themselves (named after the large seashell of the same name), believe that the Florida Keys has a different vibe from the rest of the state — something a little more laid-back, with an overall island feel. Lumping locals in with the rest of Florida can rub them the wrong way, so don't be surprised if they get a little defensive or rather patriotic when it comes to their beloved island chain.
3. Not Getting Out Onto the Water
What the Florida Keys lack in sandy beaches, they make up for in the surrounding salty waters of the Gulf of Mexico. Not taking advantage of these nearly year-round warm waters would be a big mistake. In addition to numerous sailing, boating, and fishing excursions available on almost all the islands, visitors to the Florida Keys can also get their adrenaline pumping by skimming the water on a watercraft. Looking for something more zen? Take a dolphin cruise or test your balance with stand-up paddleboard yoga. Chances are, there is a fun, memorable water-based activity waiting for you, no matter your physical fitness level. If you're more of an underwater person, the John Pennekamp Coral Reef State Park off Key Largo is prime for snorkeling. It's the nation's first underwater park, a registered historic site, and features colorful coral reef fish and underwater statues.
4. Ignoring the Great Wildlife Opportunities
We've already mentioned the coral reef preserve off the coast of Key Largo, but we'd be remiss if we didn't call out all the other wildlife opportunities in the Keys. For starters, there's an endangered species of deer, aptly named Key deer, that roam freely throughout the National Key Deer Refuge on Big Pine Key. These animals are only found in the Florida Keys and are roughly the size of a large dog. Driving slowly or exploring via bicycle will up your chances of spotting these shy and quick creatures. For guaranteed wildlife sightings, head to the Florida Keys Wild Bird Center over in Tavernier, where you can see nearly 40 bird species. If you time your visit right, you can even catch a pelican feeding. Other animals include sea turtles at The Turtle Hospital in Marathon, wild dolphin pods in the Gulf, large-mouth tarpon that you can feed in Islamorada, and even some cats that have settled around Ernest Hemingway's old house (they're famous for having six toes!).
5. Not Renting a Car and Visiting the Other Keys
Many people make the mistake of only visiting Key West. While we love Key West, the other Keys have plenty to offer as well. Did you know that the show "Bloodline" was filmed in Islamorada? This Key is laid-back, with some great casual restaurants and spots to enjoy water sports. There's also Key Largo, which has more a town vibe, though not quite as much as Key West. Here, you'll find some of the nicest beaches in the Keys as well as restaurants worth checking out. Several of the Keys are connected via the Seven Mile Bridge, while others are only accessible via boat.
6. Skipping the Biodegradable Sunscreen
Speaking of wildlife, it would be an absolute shame if you forgot your biodegradable sunscreen. Although you should be wearing some kind of sun protection at all times while in the Keys, you can save the biodegradable stuff for when you're planning on interacting with wildlife or going for a swim in the water. Biodegradable sunscreen is a must for protecting the very animals and plant life you've come to see, so be sure to pack a bottle in your bag.
7. Only Going Out in Mallory Square and on Duval Street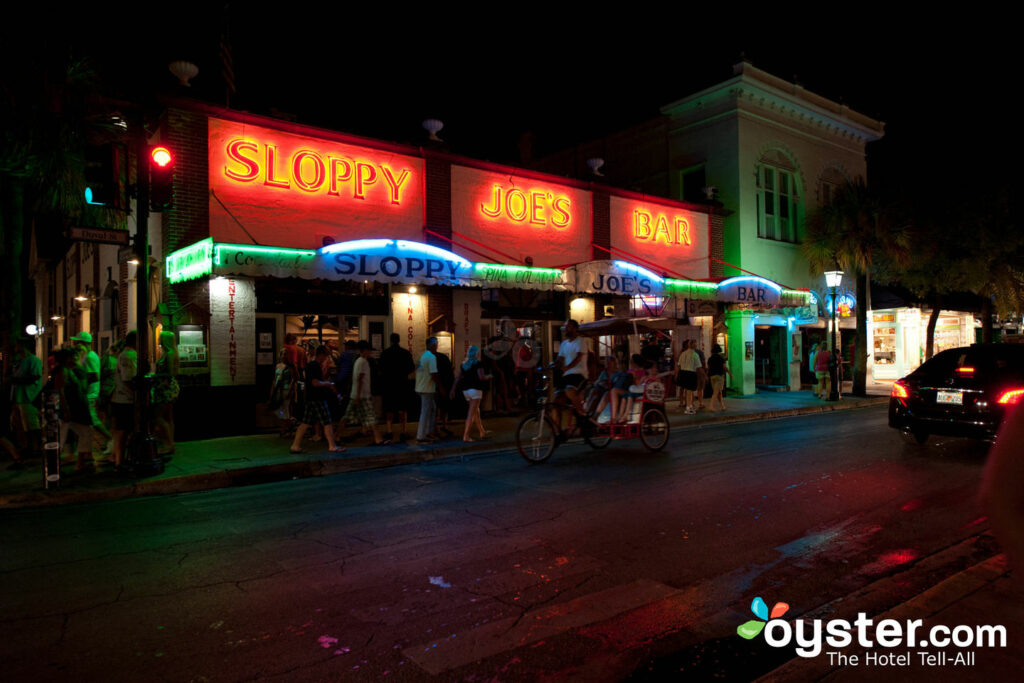 For years, Mallory Square and Duval Street have been the go-to areas for nightlife — and rightfully so. There is a ton of action here once the sun goes down. However, don't limit yourself to these spots. Add your own decorated dollar bill (if you can find space) at No Name Pub, a dive bar on Big Pine Key. Down some liquid courage at the Hungry Tarpon in Islamorada and work up the nerve to hand-feed tarpon off the docks next door at Robbie's of Islamorada. Pair beers and tiki drinks with fried fish at Sunset Grille & Raw Bar in Marathon. Or, if the Florida heat makes you feel a little frisky, head back over to Duval Street and check out Garden of Eden, a clothing-optional rooftop bar with — ahem — great views.
8. Passing on This Famous Dessert
You may have seen Key lime pie on the menu somewhere else, but no one does it quite like the Florida Keys. After all, this is where Key limes come from. This sweet, yet tart, custard-type pie is a staple of the area and should not be missed. Imitations are aplenty, but once you've had the real deal, there's no going back. The only remaining question: Which version do you like best? There are some strong opinions on whether this delectable dessert should be served on a graham cracker crust or in a pie shell, and whether it should be topped with merengue or fresh whipped cream. Try them both, then decide for yourself.
9. Missing the Sunset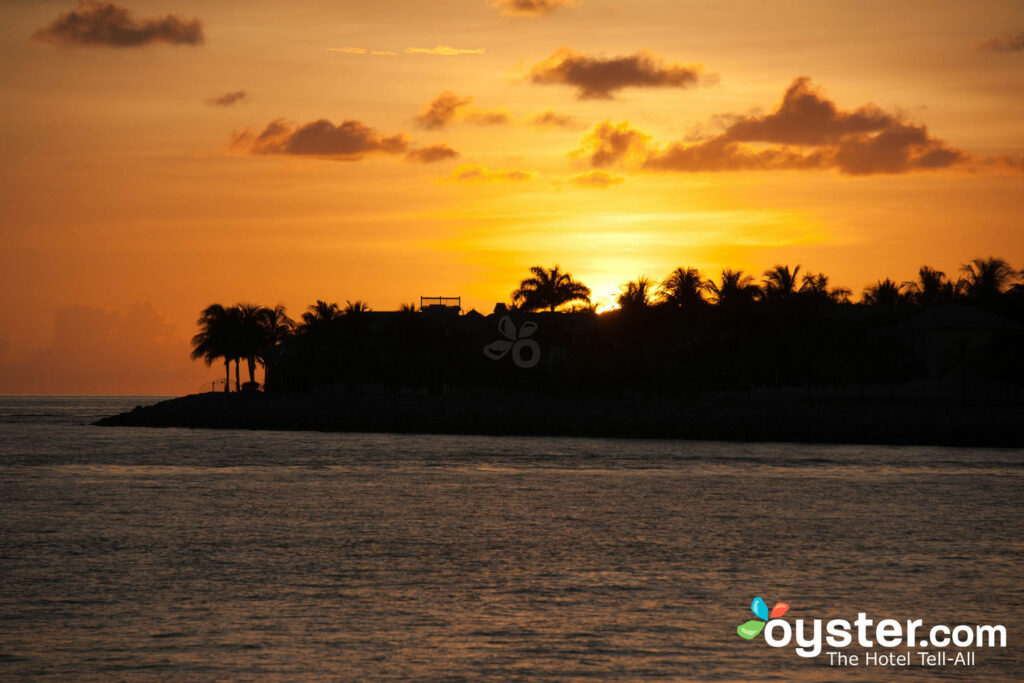 If you've never experienced a Florida sunset, now is the time. Make sure to stay outdoors for at least one clear night to watch the sky turn to fire (even better if you're out on the water). We're talking bright oranges, soft reds, and sometimes even a little purple across the entire horizon. Enjoy the show with a sundowner at a local bar. Lorelei Restaurant & Cabana Bar is a popular sunset spot, thanks to its huge outdoor deck overlooking the water, live music, great happy hour, and affordable seafood menu.
10. Failing to Order the Fresh Fish
Unsurprisingly, the fish here is another must-eat menu item. Several fishing areas — flats, off-shore, reef, deep sea, and backcountry — give way to a tasty variety of species that'll find their way onto your plate. You may want to order the barracuda or grouper, which are harder to find on menus regionally and nationally (and even then, practically impossible to find as fresh). Otherwise, you can order up fresh favorites like bonefish, snapper, mackerel, mahi-mahi, and more.
Our Top Outfit Picks for your Florida Keys Vacation:
For info on these editor-selected items, click to visit the seller's site. Things you buy may earn us a commission.
You'll Also Like:
All products are independently selected by our writers and editors. If you buy something through our links, Oyster may earn an affiliate commission.