There are two sides to Santorini -- and they're worlds apart. On the one end, the Cycladic island is a place where honeymooners, families, and friends come to escape their troubles back home. This version of Santorini is painted in gorgeous tangerine sunsets, whitewashed buildings with bright blue accents, and clifftop restaurants buzzing with customers who are there for the pricey meals and panoramic views. The other side of the Aegean island, however, is a source of struggle. Following the 2010 debt crisis, Santorini, along with the rest of Greece, was left in economic turmoil. These days, many locals are still unable to pay basic utility bills, according to The Guardian.
Most recently, this split personality has raised tensions within the travel sector. This year, nearly two million travelers will cross off Santorini from their bucket list, reports The Guardian. In a country that's largely dependent on tourism (23 percent of the country's population is unemployed), this influx of visitors can be viewed as favorable. Even better, Greece as a whole is on pace to welcome 30 million tourists in 2017 alone -- a record-breaking high that has assisted in boosting the economy. The World Travel & Tourism Council estimates that tourism this year will help improve the economy by 6.9 percent, and lift employment by 6.3 percent. There's no doubt that this growth is vital to the country's recovery process.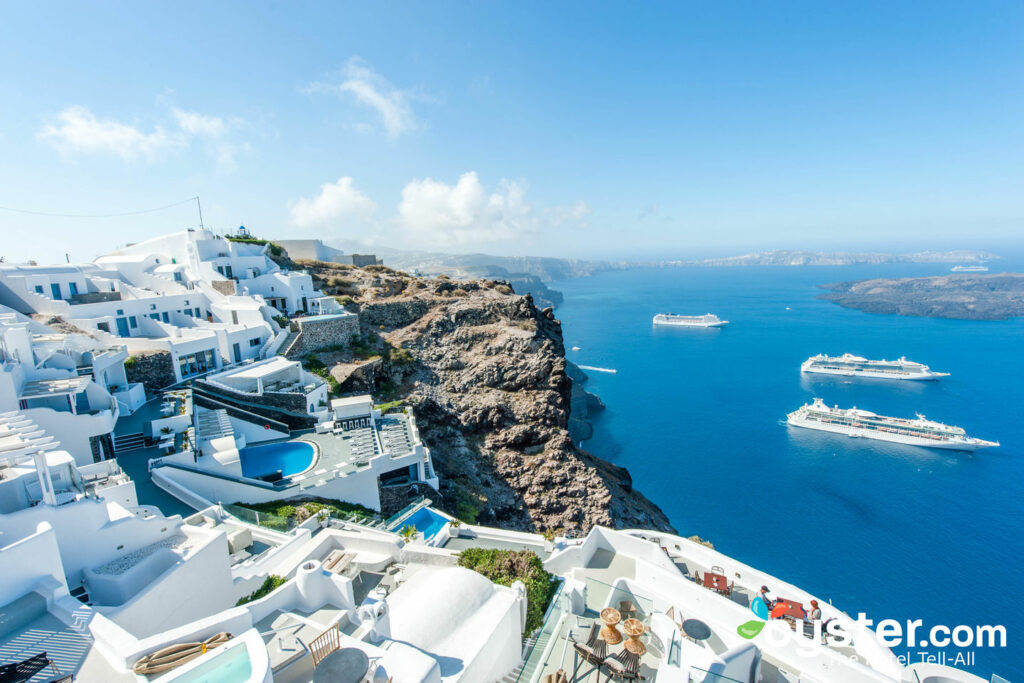 To top it off, 141 hotels will stay open on Santorini this winter, extending the season so that locals can make the most of the incoming profits. All that said, this tourism boom has been nothing short of bittersweet.
Not only is the population in Santorini rapidly rising, as more and more people are searching for work on the island, but the birth rate here (about 150 per year) is the highest in Greece, according to Santorini's mayor Nikos Zorzos, The Guardian reports. More than 25,000 people are now permanent residents. Meanwhile, the island can't keep up with infrastructure development and locals are growing increasingly frustrated by the growing tourist traffic. In addition to socioeconomic tensions, the soaring tourist numbers are leaving an environmental impact as well. At least 11 percent of the island has experienced construction, and water consumption has increased by 46 percent. A need for more supplies is paramount, but the island simply cannot afford the costs involved in facilitating those assets.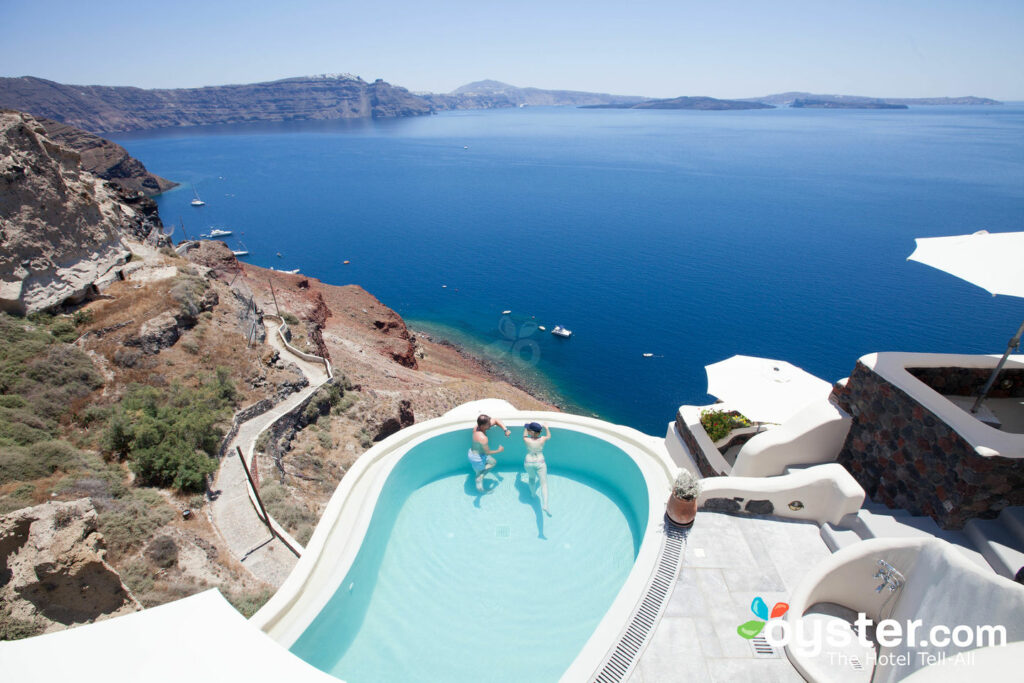 In an attempt to exercise control over tourism, Zorzos is capping visitor numbers this year, reports The Guardian. He has limited the number of cruise ship passengers disembarking every day to 8,000 — a dip compared to last year, when there were days that saw 18,000 passengers. Santorini joins Machu Picchu, Venice, Cinque Terre, and the Seychelles, who have all imposed tourist limitations in recent years due to overtourism. And as other destinations increasingly inundated with tourists seem to be going down the same beaten path (we're looking at you, Croatia), our guess is that Santorini won't be the last to do this either.
You'll Also Like:
All products are independently selected by our writers and editors. If you buy something through our links, Oyster may earn an affiliate commission.