It's time to get your spook on. Halloween is just two short weeks away, and for many that means shaking out the costumes, buying some candy and cueing the Monster Mash marathon. But for the brave of heart, Oyster's here to help you choose your spooky itinerary for Fright Night. No matter where you are across the globe, hauntings and mysteries abound that are sure to scare your socks off. From ghost towns to witches' hideaways, we've found some of the best places to spook and be spooked — and where to rest your head (if you can) at the end of the day. But we'd suggest sleeping with one eye open...
Visit a Ghost Town
The American West is rife with these abandoned metropolises that once served as centers for mining and railroad operations. Walking among the now-desolate edifices that line the streets of these ghost towns is like taking a spooky step back in time, and as the nation's largest unreconstructed ghost town, Bodie, California is the perfect spot to get your frightening fix. Founded in 1859 on the heels of the gold rush, the town's 200 original structures once housed thousands of residents -- families, robbers, miners, gunslingers, prostitutes -- but now they stand eerily empty. Visitors come seeking ghostly encounters -- or even just great photos, as the abandoned buildings look hauntingly beautiful at night.
The Hotel: Evergreen Lodge at Yosemite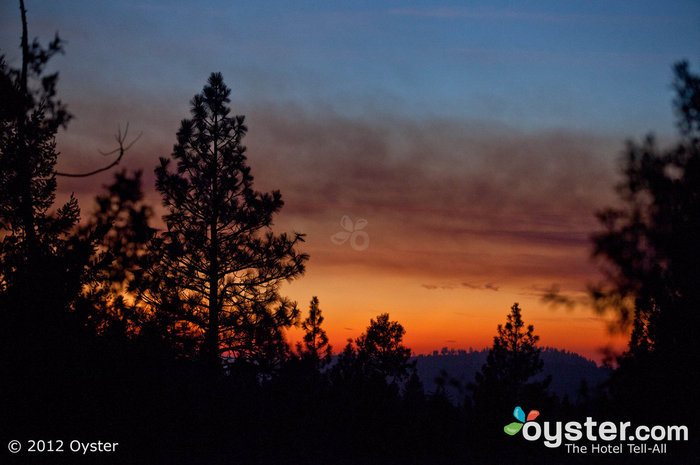 When the sun goes down, the monsters come out to play at Yosemite's Evergreen Lodge.
Located east of Yosemite National Park, Bodie is a fun and spooky visit for campers looking to combine history with mystery this Halloween. And the Evergreen Lodge, a 22-acre cabin resort nestled into the Stanislaus National Forest, is a great spot to call home at the end of the day (if you're not camping on-site).
Other Haunts: Other ghost towns of the American West worth checking out include Jerome, Arizona (which is well-known for its spectral lore — watch out for the beautiful Sammie Dean!) and South Pass City, Wyoming.
Interview with the Vampire
Thrill-seekers (and down-right crazies) have been on the hunt for these nocturnal predators for hundreds of years, and from Transylvania to New Orleans, Count Dracula has been the king of creepy-cool long before Edward Cullen came sparkling into the Forks' sunlight. Vampire lore has a long history in NOLA, with whispers of them roaming the French Quarter since the 1880s. One Jacques Saint Germaine, a wealthy and mysterious man who mingled with high society, caused quite a stir in the early 20th century when he hosted lavish dinner parties — where it was later discovered that the wine served was laced with human blood.
The Hotel: Hotel Monteleone
One of New Orleans' most vibrant stays, the Hotel Monteleone has made cocktail and literary history.
To continue with your spooky vacation, a stay at Hotel Monteleone, which is known for its own ghostly shenanigans, is just the ticket. The historic property has been around since 1886 and has hosted many literary figures (including Truman Capote and Tennessee Williams), in addition to spectral denizens, at its famed Carousel Bar.
Other Haunts: If you're looking for the Count himself, Transylvania, Romania is the place to be this Halloween. And if you're looking for the Cullen clan, Forks (whose tourism industry has experienced a 400 percent increase since the Twilight books were published) hosts a variety of tours.
Meet Ghosts of War
The battle cries of the Revolutionary War can still be heard in Philadelphia, particularly at Fort Mifflin. Built in 1771, this is the only intact, stateside battlefield remaining from the War for Independence. The 14 restored buildings along the Delaware River host many a spirit from the other side, including a screaming woman whose cries have lead neighbors to call the police. Sounds like calling Ghostbusters, however, may be more effective.
The Hotel: The Radisson Blu Warwick Hotel Philadelphia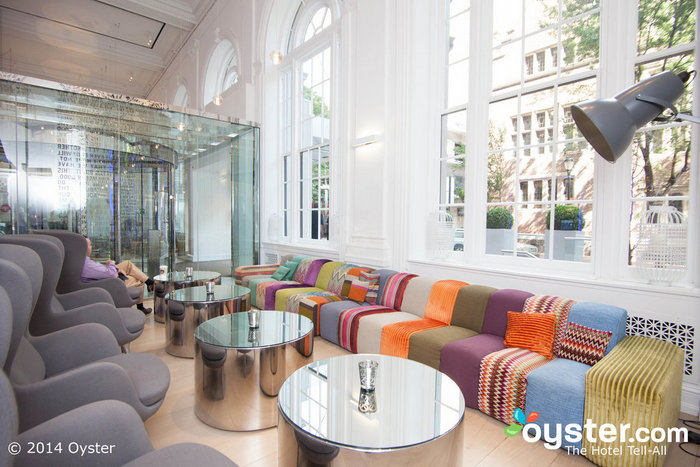 Built in 1926, the Radisson is a National Historic Landmark and, at one time, drew celebrity guests and politicians (Frank Sinatra and Ava Gardner spent a night of their honeymoon here). These days, it attracts families and business travelers more so than the rich and famous, but for a taste of Philadelphia's past, this is a solid bet.
Other Haunts: While you're in Philly, a ride on the Spirits of 76 tour bus takes you through the cobblestoned streets of the Old City on a hunt for some political poltergeists. A day trip to Gettysburg will also allow you to meet some Civil War ghosties.
Creep through the Catacombs
The Catacombs of Paris have long been a place of fascination for ghost hunters. The ossuary, bedecked with the skulls and femurs of its 6 million residents, was opened in the 18th century when Paris' booming population could no longer accommodate the dead in above-ground cemeteries. Open to visitors since 1874, the catacombs attract over one million visitors annually, many of whom report seeing ghostly orbs wandering the dank halls.
The Hotel: Hotel Le Notre Dame
Hotel Le Notre Dame mixes old and new at its 400-year-old property.
A 400-year-old property just steps from Notre Dame and the Seine, the Hotel Le Notre Dame was around when the catacombs were first opened. But its funky design by Christian LaCroix keeps it feeling modern, while simultaneously paying tribute to its storied past.
Other Haunts: Rome's catacombs — dating back to the second century — are also well-regarded for their historic significance and spine-tingling atmosphere.
Practice Voodoo in the Caribbean
Voodoo is a rich religion, with roots in several African nations. It has since developed and is practiced throughout the world, including relatively heavily in the Caribbean. Practitioners believe in one god, under whom a vast variety of spirits rule over our daily lives. In Jamaica, voodoo is known as Obeahism and is associated with magic, charms, luck, and mysticism in general. The Obeah man is said to be able to manipulate spirits in order to bring good or bad fortune upon others.
The Hotel: The Ritz-Carlton Golf & Spa Resort, Rose Hall, Jamaica
Come nightfall, these hills will be alive with the ghost of Jamaica's past.
This swanky Ritz lies on the grounds of a haunted 18th-century sugar plantation. The ghost of wicked slave owner Annie Palmer, known as the White Witch of Jamaica, can be seen at night riding across her former estate, wearing a velvet green dress and yielding a whip. Palmer, a practitioner of voodoo and witchcraft, allegedly murdered all three of her husbands, as well as her many slave lovers. Local folklore says she was eventually strangled by her slaves, which is why her spirit still haunts the plantation.
Other Haunts: Voodoo also has a rich tradition in New Orleans and throughout the West Indies if Jamaica isn't on your short list this Halloween.
Experience a History of Torture in Europe
A macabre history of Europe is startlingly easy to relate — at least according to the various torture museums that dot both the United Kingdom and the Continent. The Netherlands, Germany, Italy, and Prague each have their own odes to the days before humanity got "civilized," paying particular attention to the medieval time period. In the UK, the London Dungeon recreates gory historical events in a grimly comedic tone. Visitors follow actors through various sets, from torture chambers to Jack the Ripper's lair.
The Hotel: Dukes Hotel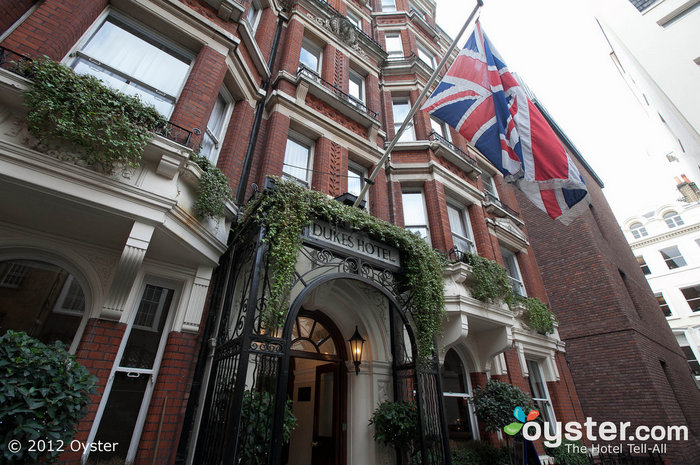 This historic hotel is a great place to recoup after a day spent reliving London's gory past.
After a day of torture, you're going to need a drink or two, and the Dukes Hotel is the perfect place to get one. The on-site bar is where James Bond creator Ian Fleming originated the infamous, "Shaken, not stirred" line.
Other Haunts: Amsterdam's torture museum is well-regarded (if a bit gruesome) and Italy's, located in the quiet town of San Gimignano, focuses on medieval crimes in a dungeon setting. (The weaker of heart should perhaps check out the town's wine museum instead.)
Host a Seance in Salem
Notorious for its 17th century witch trials, Salem is an oft-visited Massachusetts locale for those seeking the supernatural. You can go on various walking tours that aim to educate (and sometimes spook) visitors, including ones that visit Salem's earliest cemetery, explore the city's relationship with witchcraft, and search for ghosts from days gone by.
The Hotel: Liberty Hotel
The young women of Salem wished they were locked up in such stylish digs.
Salem is just a half hour's drive from Boston, making it an easy day trip for those visiting Beantown. The Liberty Hotel, which served as a jail for 150 years, is a playful place to spend the night — and seek out some ghouls of your own among the hotel's former residents.
Other Haunts: Witch hunts weren't restricted to Salem. New England's history is riddled with stories of young women who were charged with practicing magic throughout the colonial period. So keep your eyes open for ghosts when visiting New Haven and Andover, as well!
RELATED LINKS:
All products are independently selected by our writers and editors. If you buy something through our links, Oyster may earn an affiliate commission.